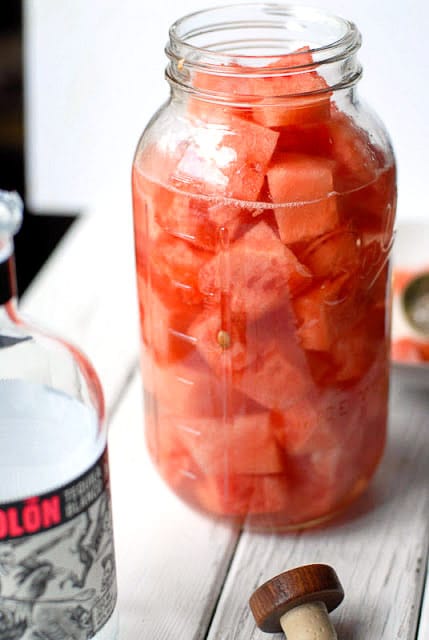 Were you only to know me based on my blog posts for the last month, you might conclude I spend my summers in a drunken stupor, swilling any cocktail that comes my way.

 

Untrue though I have a bevy of great warm weather cocktail recipes that really should be shared and enjoyed by the masses (hence the seeming fixation on the topic of late).
This cocktail is at the top of my summer list.

 

I've been plotting the right time to share it and July 4th seems the right unveiling.

 

You'll note momentarily why I'm publishing it July 2 but there is no more thirst-quenching, flavorful seasonal drink to enjoy on a sultry summer's day.

 

This recipe came my way a few years back and has become a facet of summer I look forward to yearly now!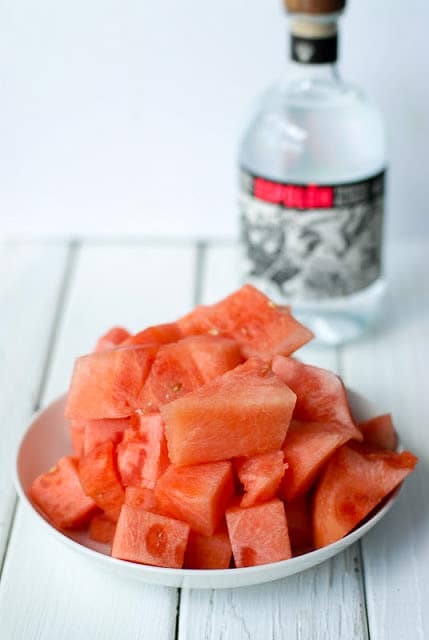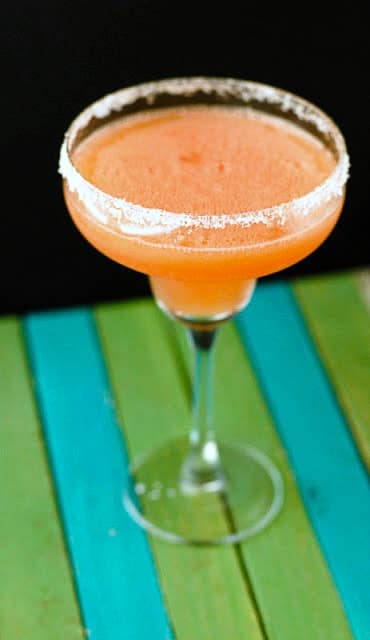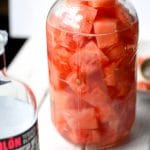 Watermelon-Infused Tequila + Watermelon Margaritas!
This fun, fresh infused tequila is a great staple to keep in the refrigerator all summer long.Note on Tequila type: White and silver tequila are not aged and hence do not have a strong flavor profile making them perfect for this recipe. Additionally 100% agave tequila will include no additives.
Ingredients
Ingredients for Watermelon-Infused Tequila:
1 750

ml

bottle of white or silver

, 100% agave tequila

1

small seedless watermelon

(yielding about 2 pounds of 1 inch cubed watermelon)

A sealable jar with will hold the above

(I use an 8 cup/4 pint Mason jar with lid)
Ingredients for Watermelon Margarita:
2

ounces

watermelon tequila

(above)

1

ounce

frozen limeade

2

cubes of the watermelon from the tequila jar

(above)

¾

ounce

Cointreau

1

cup

crushed ice
Instructions
Instructions for Watermelon-Infused Tequila:
Wash and dry jar. Add watermelon and tequila and seal. Allow to sit at minimum of 2 days, preferably 1 week. Infusion can occur at room temperature or in the refrigerator. Once done keeping it in your refrigerator will have it chilled and ready for use.
Instructions for the Watermelon Margarita:
Add all ingredients to a blender and blend until slushy.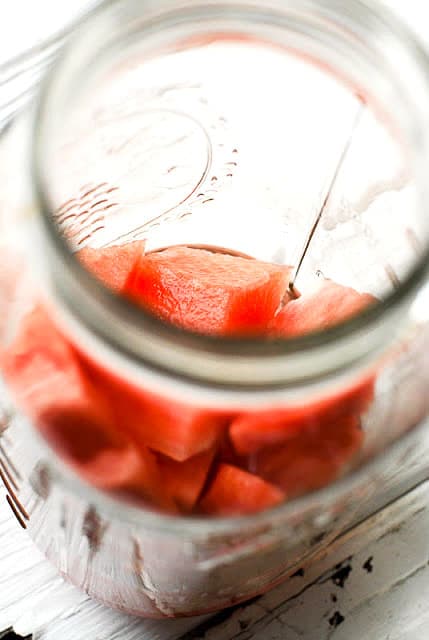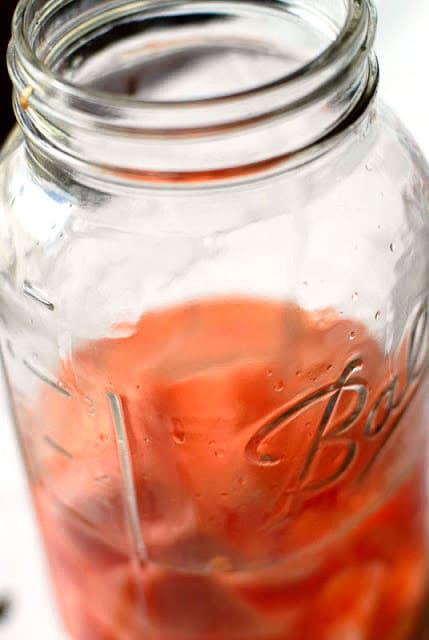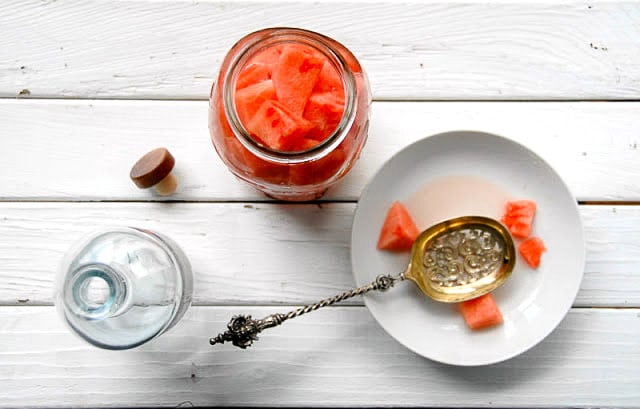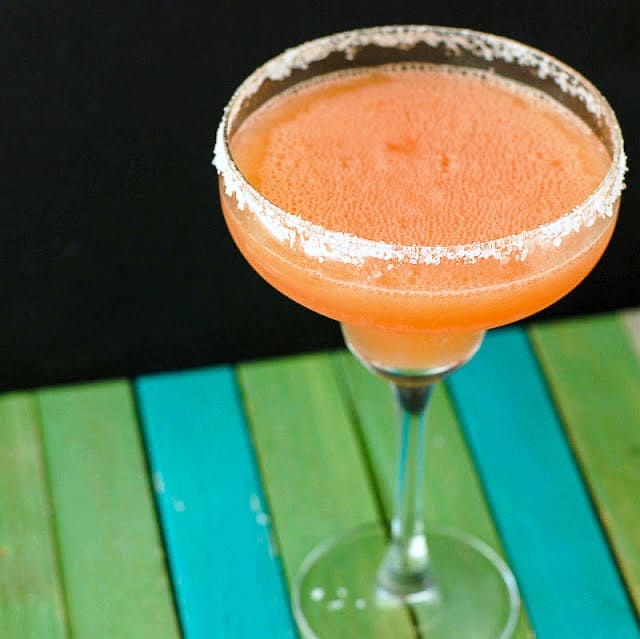 Please always drink responsibly!