Strawberry Vodka is easy to infuse at home. Fresh strawberries, some vodka and 1 week is all it takes! Refreshing summery cocktail recipes await!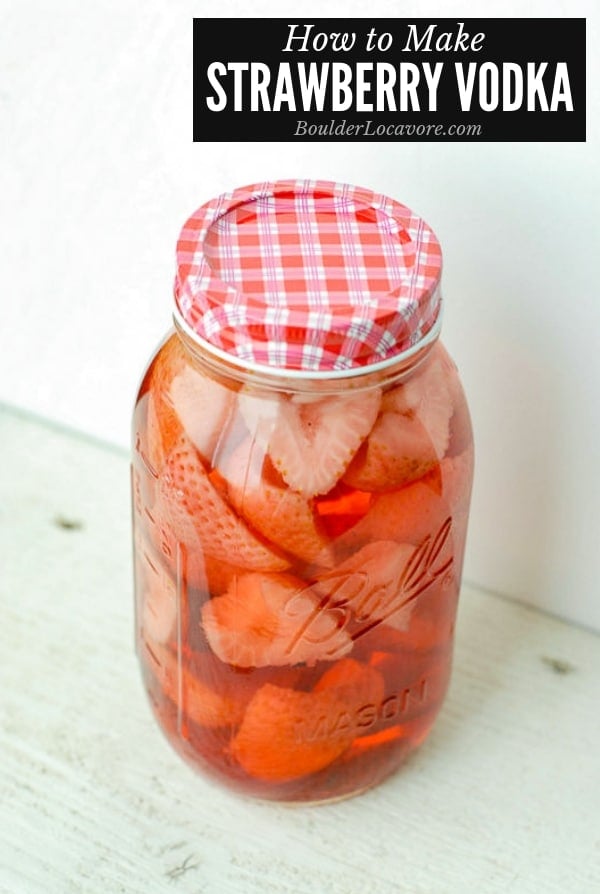 Summer is a perfect time to create some delicious infusions with fresh fruits.
There is nothing more irresistible than a sun-ripened summer strawberry.
Infusing that strawberry flavor into a vodka to enjoy all year long is easy.
It's a great liquor cabinet staple for home mixologists. It will remind of summer's beautiful strawberries in any season.
What is Infusing Liquor?
Infusing liquor or making an infusion is an easy process.
It is combining ingredients to transfer the flavor of whatever you are using as a source into a neutrally flavored alcoholic.
It's a great way to make homemade liquors flavored with seasonal ingredients or for a given season.
Infusing Vodka with Strawberries
After combining the strawberries and vodka, store in a cool, dark place (like a pantry or cupboard).
I turn the jar over and back upright once a day to move things around. That's the only attention is needs while infusing.
The end result tastes great and is so refreshing.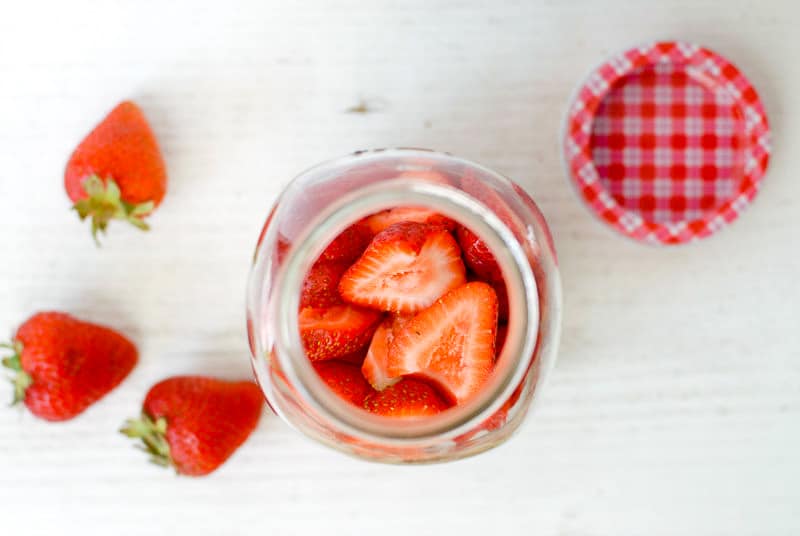 Observations when Infusing this Vodka
When making the infused vodka, the color of the strawberries begins to transfer to the vodka within one day.
Refer to the title image taken 24 hour into the infusing process.
Within a week the strawberries look albino (see the image below) and the vodka dark pink.
I've left the strawberries in the vodka after the infusing time but you can also remove them for longer storage.
One reader suggests removing the original strawberries and replacing them with a new batch for even better flavor!
How to Infuse Strawberry Vodka – Step by Step
Infusing liquor is so easy! Using seasonal ingredients is a fun way to enjoy the flavors all year long.
For detailed instructions and measurements refer to the printable recipe at the end of the blog post.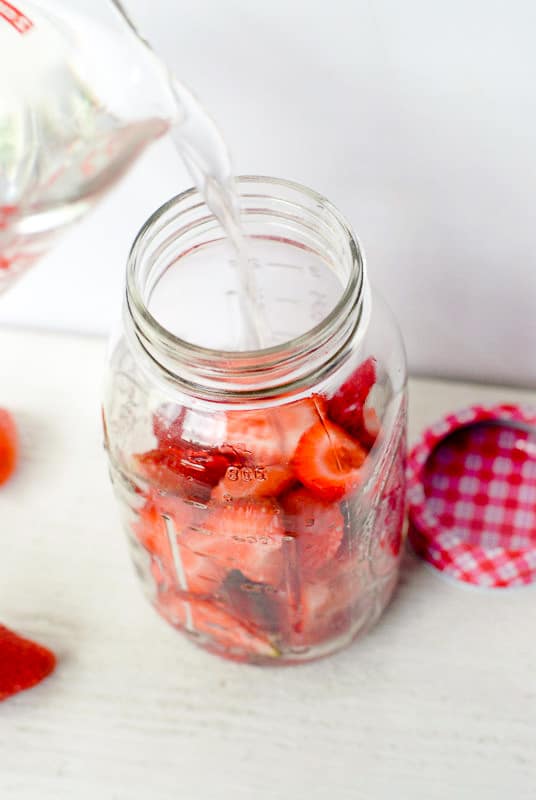 Step 1: Add the strawberries to a clean 1-quart jar with lid.
Step 2: Pour in vodka.
Step 3: Allow to infuse in a cool, dark place for 1 week. Rotate jar up and down during the week to keep ingredients mixed.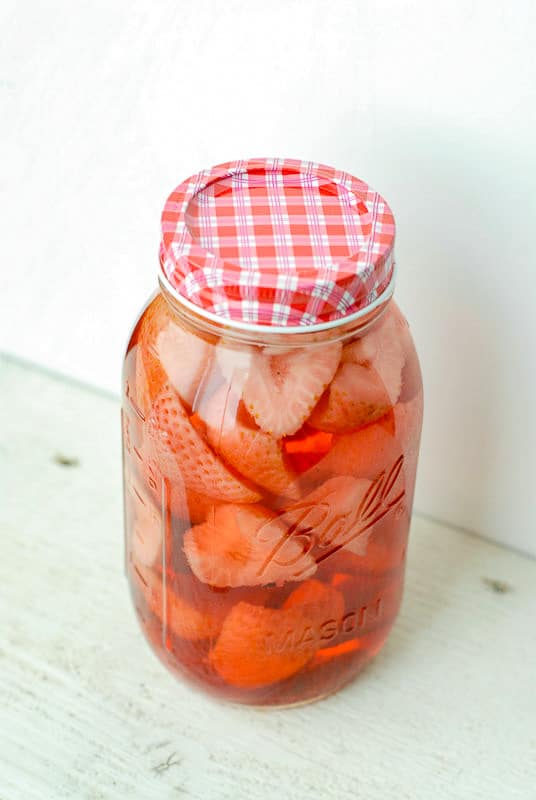 Cocktails Recipes
Homemade Strawberry Infused Vodka can be swapped into most light flavored vodka cocktails with delicious results.
I've included three easy cocktail recipes in the recipe card below for some initial inspiration.
More Infusions You'll Want to Make!
Did you make it? Please RATE THE RECIPE below!
Please SUBSCRIBE and FOLLOW ME on FACEBOOK , TWITTER , INSTAGRAM and PINTEREST!
Originally published: July 14, 2011