Instant Pot Chili Lime Chicken is a lightly spicy, tangy, sweet recipe that's fast and easy to prepare as well as great for meal prepping! An overnight marinating leaving these boneless chicken thighs juicy and flavorful. They cook in 10 minutes in the Instant Pot making dinner time prep a snap!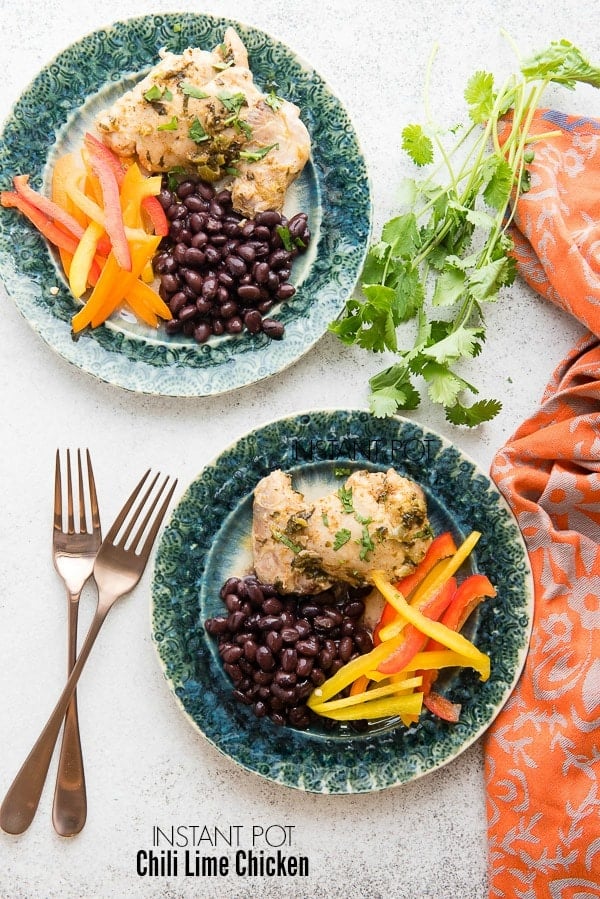 The closer we get to summer and the end of the school year, the crazier life feels to become. My eldest is a graduating high school senior this year. The year has been full of college selection and application in addition to all the other normal high school activities. She's just selected her college which launched a whole new mountain of things to fill out and figure out. Suffice it to say, I'm loving my Instant Pot even more right now. I'm clinging to it like a life raft thrown to someone lost at sea. And when you can make things like Chili Lime Chicken, why wouldn't I?!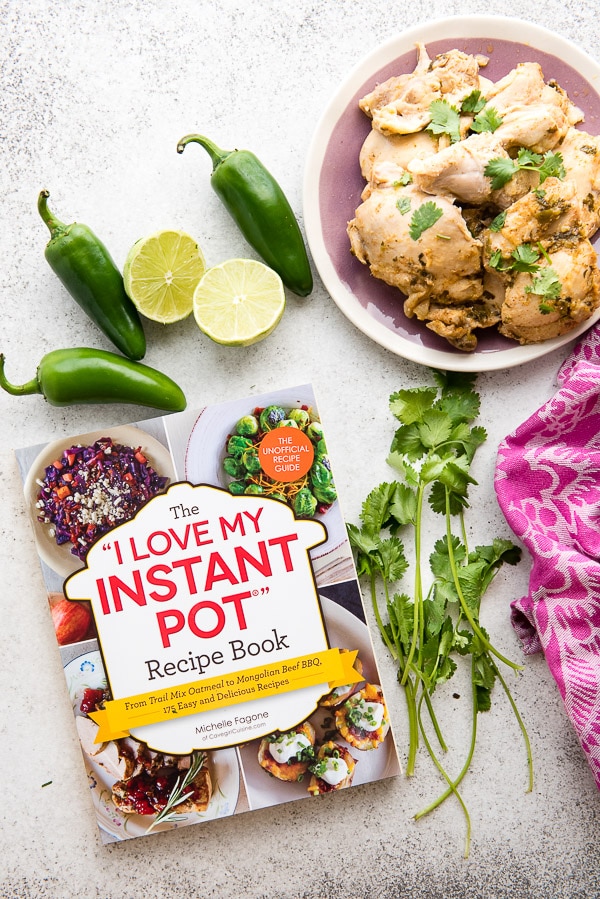 I'm not the only one who loves my Instant Pot. I received 'The "I Love My Instant Pot" Recipe Book' by Michelle Fagone (Adams Media/Simon & Schuster) recently to review. I tell you this my friend, the only thing better than cooking in the Instant Pot is a cookbook full of 175 'easy and delicious' recipes to cook in it!
The book cover cites 'from Trail Mix Oatmeal to Mongolian Beef BBQ' highlighting the breadth of the cookbook's recipe offerings. I'll admit it was difficult to decide what recipe to share as there were so many that caught my eye.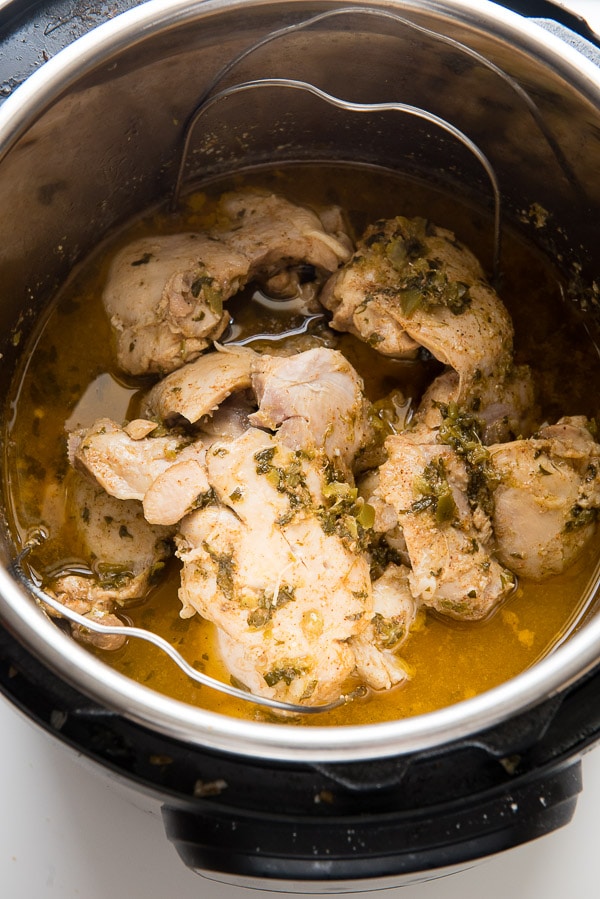 The cookbook offers a simple primer in the beginning about how to cook with the Instant Pot and each setting. The format is very easy to follow. In addition, the back of the recipe book includes a US/metric measurement conversion chart and a special index listing all the gluten-free and paleo recipes in the book (there are many) which are marked on the recipe page as well.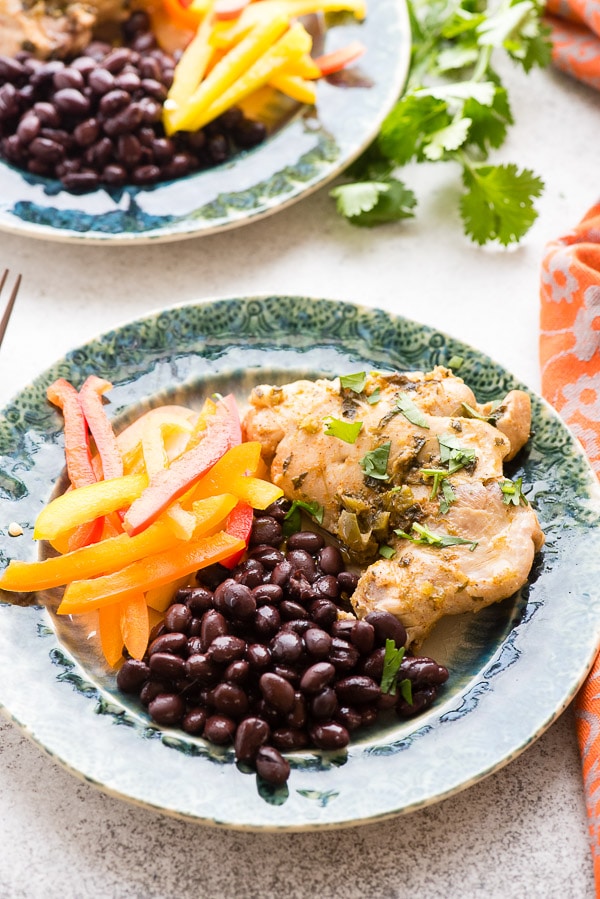 I chose Chili Lime Chicken which is a super easy, flavorful boneless chicken thigh recipe. A wonderful combination of spicy, sweet and tangy ingredients (which I bet you already have in your pantry) are combined for a marinade. The boneless chicken thighs soak overnight and when it's time to cook them they are done with a 10-minute cooking cycle followed by a 10-minute slow release. I made my side dishes while they cooked, having dinner on the table in less than 30 minutes (plenty of time to study which dorms are the best for college housing, *sigh*).
How many of you have started getting into meal prep for the week? It seems to be 'on trend' right now and frankly though that level of forethinking is not my forte, this Chili Lime Chicken recipe is perfect for it. The recipe calls for 3 pounds of chicken thighs which is 8-9 boneless thighs. Unless you have a large and hungry family, you'll have leftovers.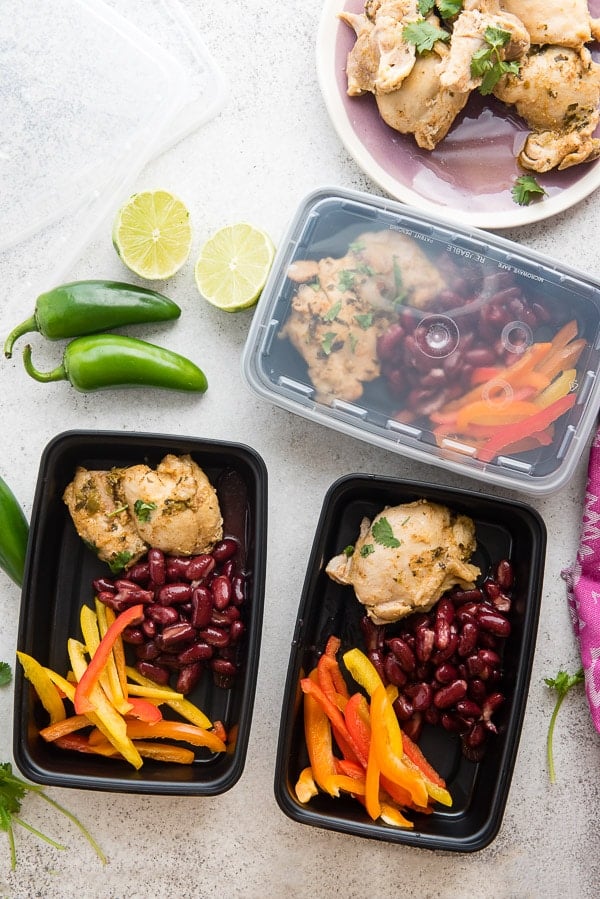 I recently found these great meal prep containers on Amazon which are perfect for meal prepping. You can add a chicken thigh and some side dishes into the container, refrigerate and heat for lunch or dinner the next day OR to freeze, making your own future meal! The containers are dishwasher/microwave/freezer safe, BPA free, leak resistant and stackable (love that). When you can make moist, juicy Chili Lime Chicken in bulk, meal prepping becomes a cinch.
The collection of recipe options in the newly released I Love My Instant Pot Recipe Book offer so many quick options for every meal. I'm dying to try the Beer Can Dijon Chicken (with gluten-free beer for me), Buffalo Chicken Wraps, Steamed Artichokes with Dipping Sauce (hello Spring!), Lobster Risotto (so intrigued) and Lemon Cheesecake….for starters!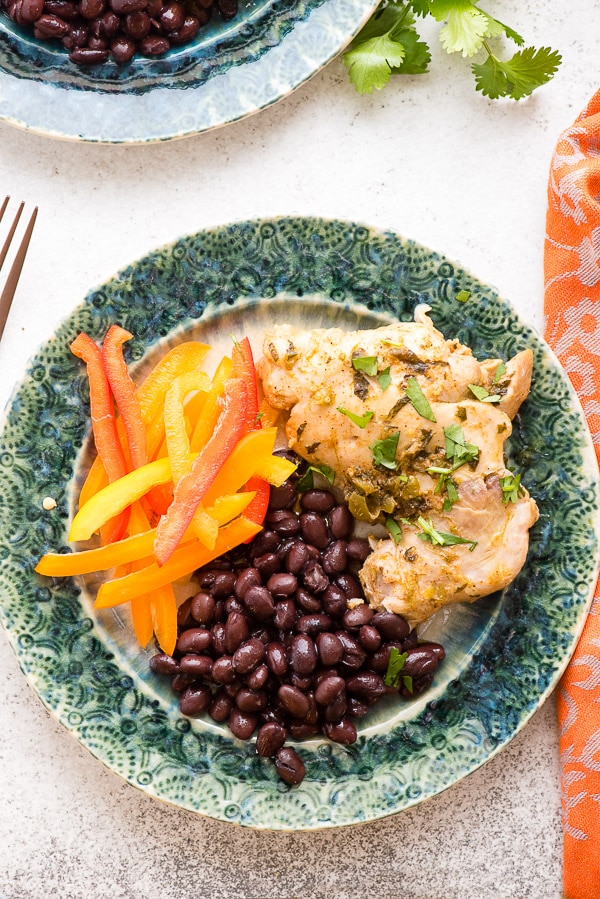 Don't have an Instant Pot yet? I think you'll love this Sweet Chipotle Chicken Bites recipe (from another, conventional, fast dinner recipe book The Weeknight Dinner Cookbook)

I want to connect with you! Leave a comment and follow me on Facebook, Twitter, Pinterest & Instagram!

Disclosure:  I was provided a copy of this cookbook for the purpose of this review. This is not a sponsored post and all opinions are my own.