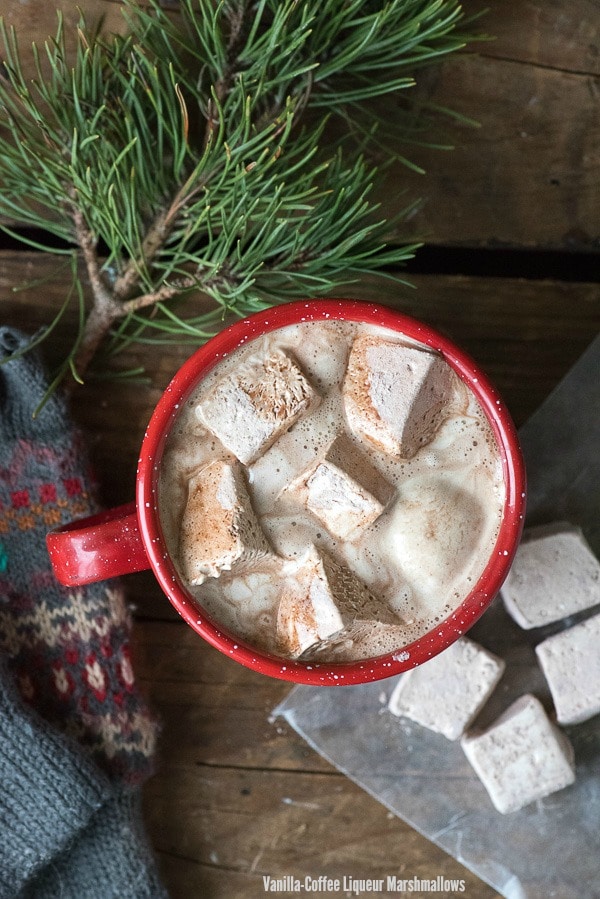 One of the most fun confections I've begun to make at home in the past year has been marshmallows. I'm not sure why I had not made them before. Something about them seemed like one could not make them at home. Like there is a magic marshmallow factory and they only could be made there.
Not so, I'm happy to report. Marshmallows are really sugar that is melted and whipped up to be lofty, and airy, flavored and left to sit overnight. The toughest part? Deciding what flavor to make them! Two favorites are Crème de Menthe Marshmallows and Rose-flavored Marshmallows.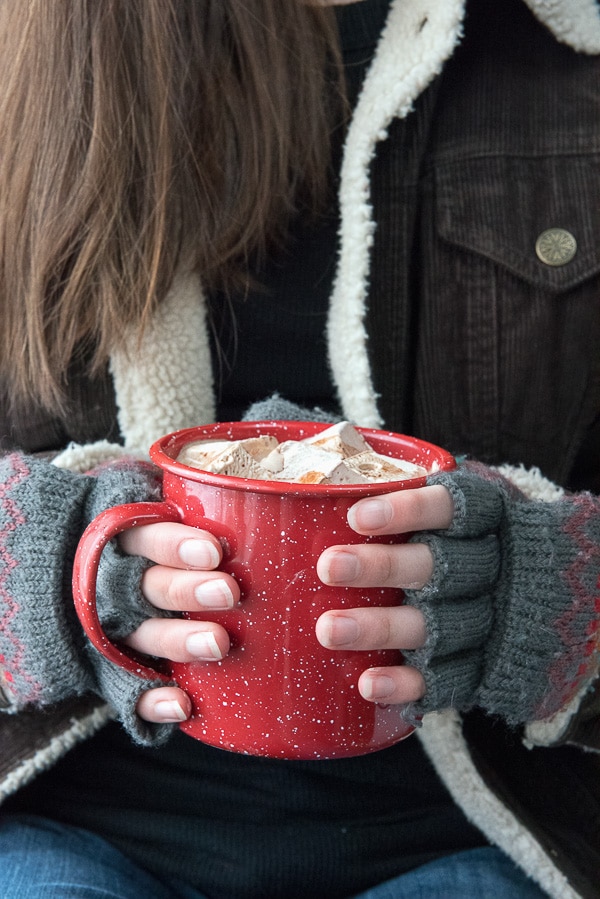 We are at the time of year where everything needs to be quick and easy. We are overloaded, behind and careening headlong toward a much needed lull in the year over the holidays. I also love making homemade gifts, especially those unexpected. A bag of homemade marshmallows to add to hot cocoa, a steamer or to make oven s'mores is most welcome. Unlike store-bought marshmallows, they have a more dense consistency and the flavor, though sweet, isn't the same strong sugar flavor.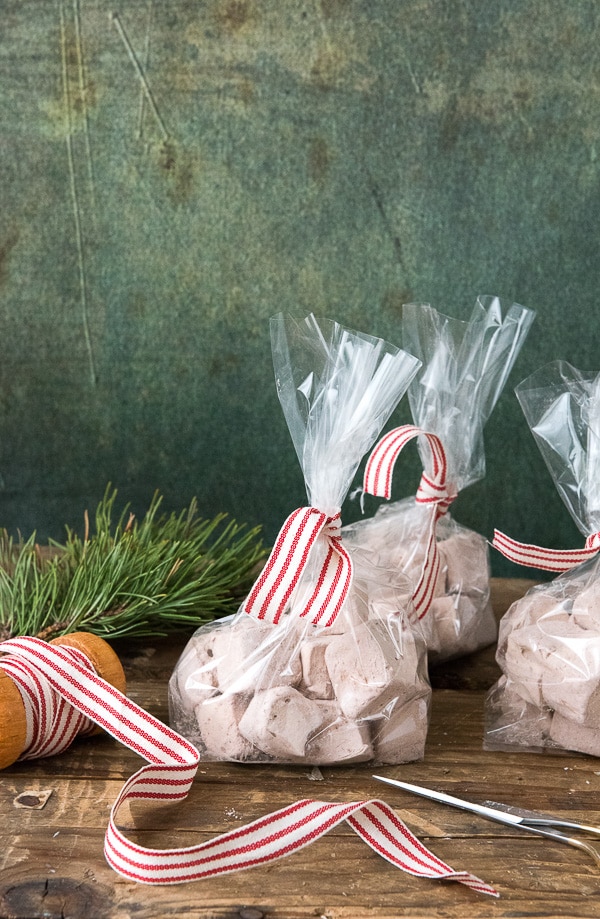 For my latest batch I made Vanilla-Coffee Liqueur Marshmallows. Teetotalers, don't fret; the amount of liqueur is only enough to flavor the marshmallows, no one will be tipsy from them. My mom was a teacher when I was growing up and she always made gifts for friends and co-workers. I remember her making batches of homemade Crème de Menthe and 'Kahlua', coffee liqueur to gift. I've shared both of her recipes and have a batch on hand at all times myself. My kids love Grasshopper Pie so the Crème de Menthe is used mainly for that.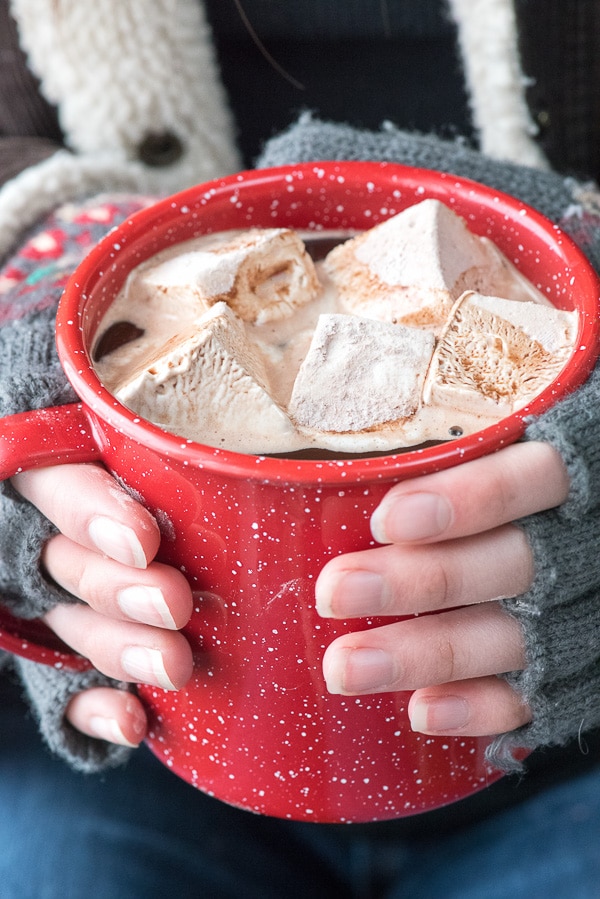 The marshmallows are coated with a mix of confectioner's sugar and corn starch which keeps them from sticking together. I've added some unsweetened cocoa powder to these which brings in a nice chocolate flavor to deepen the taste of the coffee.
Homemade marshmallows take about 30 minutes to get into the pan and the pan sits overnight (uncovered at room temperature) when the mixture can be cut into individual marshmallows and stored or packaged as gifts. Whether popping them into your mouth as a treat or in your favorite steamy drink this winter, I think you'll love them as will anyone you give them too.