These beguiling treats are a surprise to all who eat them: Rose Flavored Marshmallows Recipe. They taste like roses smell!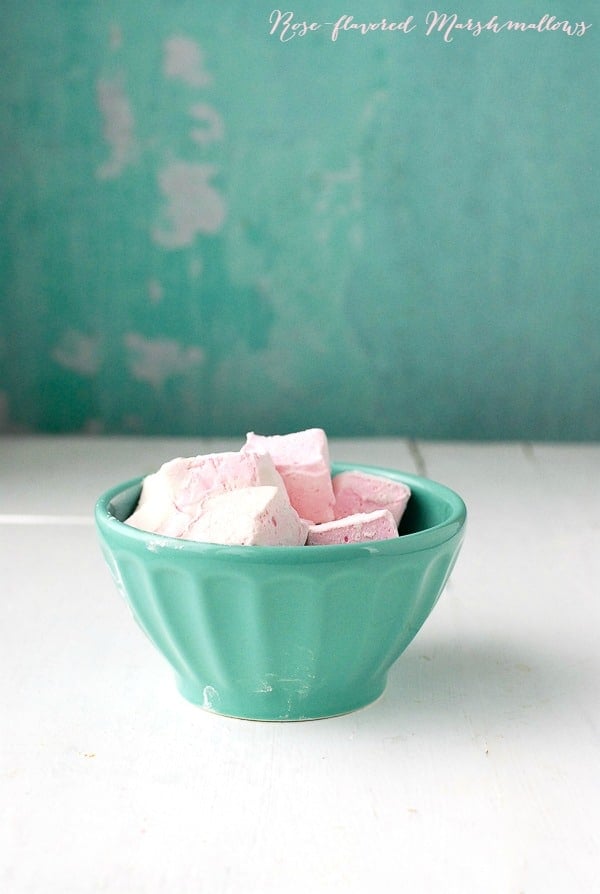 Am I the only one who can't believe it's February? January passed in the blink of an eye. A complete blur. Something tells me the rest of the year may do the same!
January feels like a month that lets you off the hook. After three months of holiday preparation, eating and drinking, January lays low with no demands other than silent encouragement that addressing an over-obsession with sweets from December might be in order.
Generally by January 1 I feel the need to detox which I don't do formally but more with whole foods, lots of water and lighter eating overall.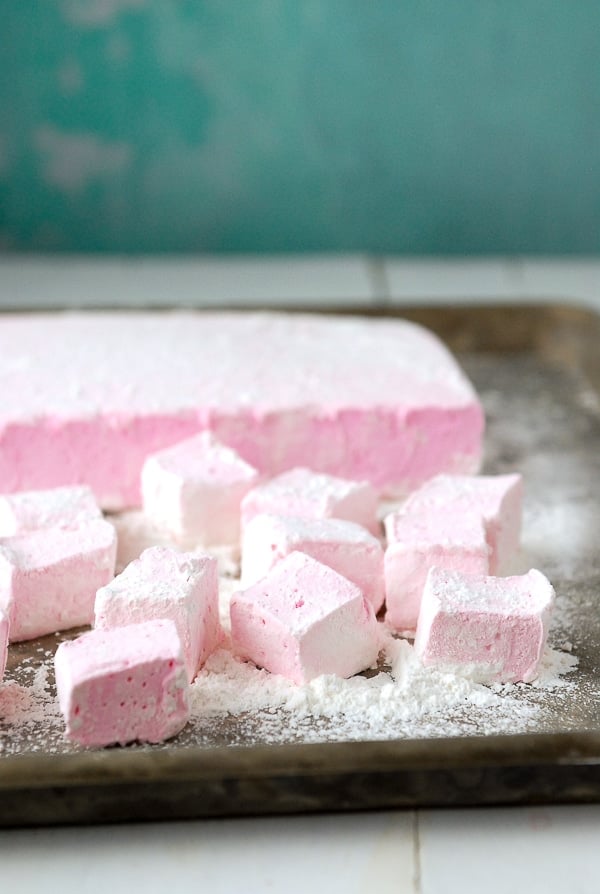 February arrives fresh with a theme of pink for its coveted holiday of love. Valentine's Day lands in our laps before we know it, two weeks away! I personally am still feeling the sucrose hangover from December so though I too embrace the season of love, I'm starting out a little less traditional than rich treats dripping with dark chocolate (that may too come, we'll see what my muse delivers): Rose-flavored Marshmallows.
Roses certainly are the flower of Valentine's Day and my family loves rose flavoring in desserts. It started a number of years ago when I made rose-filled cupcakes for my daughter's birthday; she was forevermore hooked. I started making homemade marshmallows in the fall having had it on my culinary bucket list.
I found it so fun and rewarding I knew when I made my first Crème de Menthe Marshmallows around Christmas that I'd be making rose-flavored marshmallows for Valentine's Day.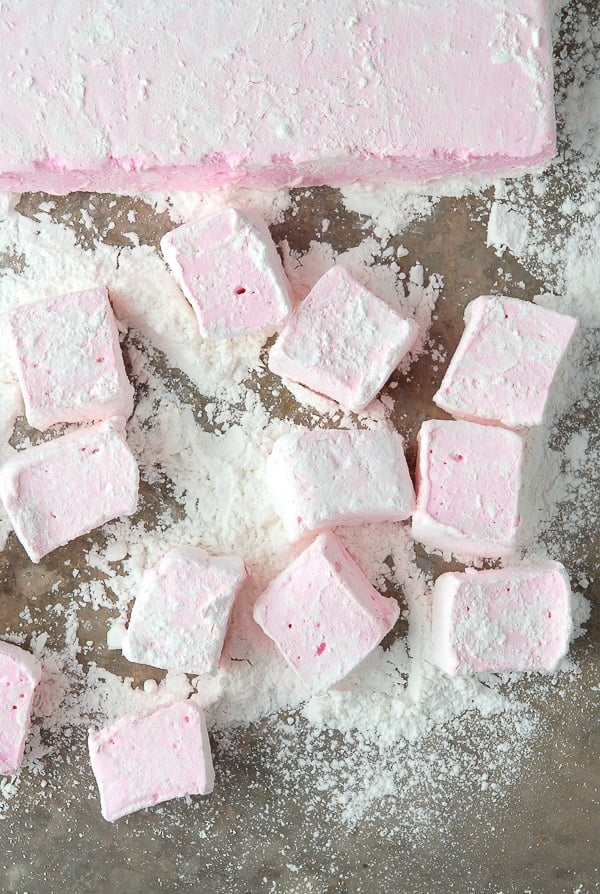 Making Your Own Rose Flavored Marshmallows
There are many things about making your own marshmallows that becomes addictive. The fluffy texture that does not have the chewiness of their store-bought counterpart. Adapting to any flavors you can dream up. The suspense of leaving an uncovered pan of gooey 'batter' to awake the next morning to fully formed marshmallows. Marshmallows are just magical really.
These are wonderful to pop in the mouth or add to a steaming cup of hot cocoa but I have a few more ideas for them coming along this week. Stay tuned!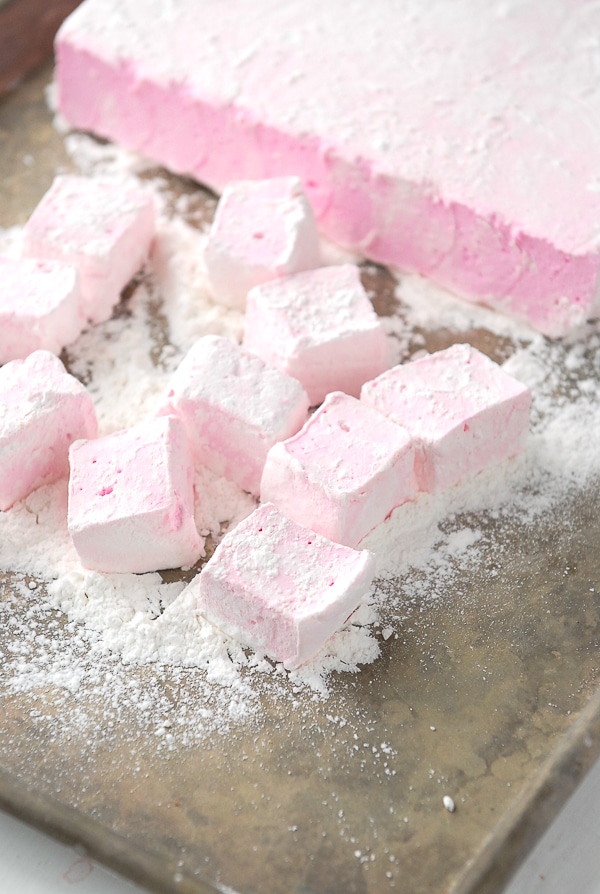 Rose Flavored Marshmallows Recipe
Lightly rose flavored Marshmallows are sure to surprise all who try them! Delicate and delicious, they taste how roses smell! They are quick to make.
To fully sit the marshmallows sit out uncovered overnight and are ready in the morning! Rose extract is surprisingly available at shops like Sur La Table, baking supply stores and of course online at sources such as Amazon.com.
Do note Rose Water (available at Middle Eastern grocery stores) and Rose Extract are different; and this recipe uses both. It's important to be sure the rose water is distilled water with rose essence for culinary purposes.
Nutrition Facts
Rose-flavored Marshmallows
Amount Per Serving
Calories 48
% Daily Value*
Fat 0g0%
Cholesterol 0mg0%
Sodium 4mg0%
Carbohydrates 12g4%
Protein 0g0%
Calcium 1mg0%
* Percent Daily Values are based on a 2000 calorie diet.