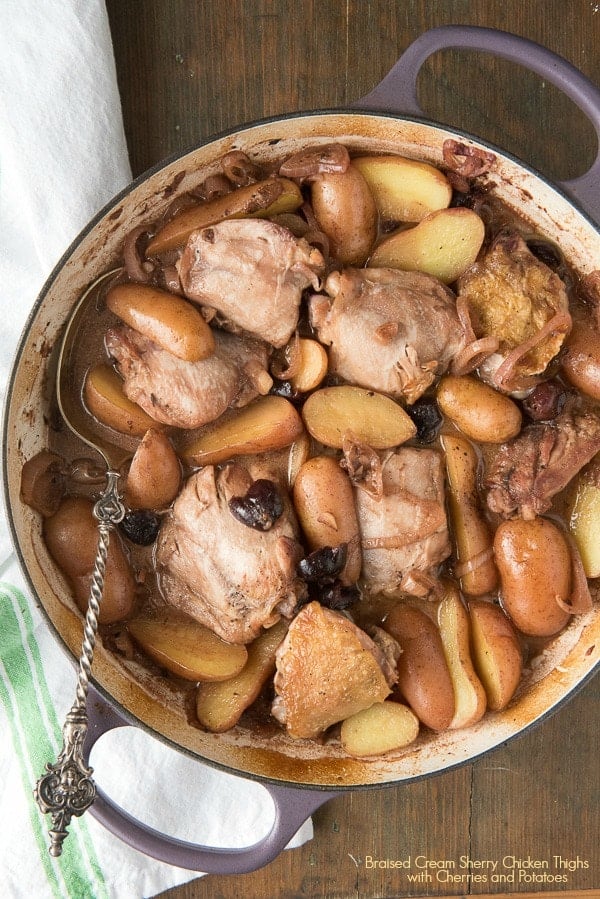 I seem to be spending quite a bit of time these days bundled up by a fire, craving rustic country-style foods and not having much gumption to slave in the kitchen! I'm pre-occupied with remaining holiday details; shopping for last minute gifts, the wrapping ritual that has yet to commence and decking our beautiful tree which has stood proud in its stand for over a week as we chase that ever elusive 'spare time' to do it!
Time really is at a premium at this time of year. It feels like the closer to time off one gets, the more there is to get done to actually arrive there. Do you ever notice that? I turn to soulful meals that can go in a slow cooker, roasted chickens, short-cut Cassoulet and my favorite for winter, braised recipes.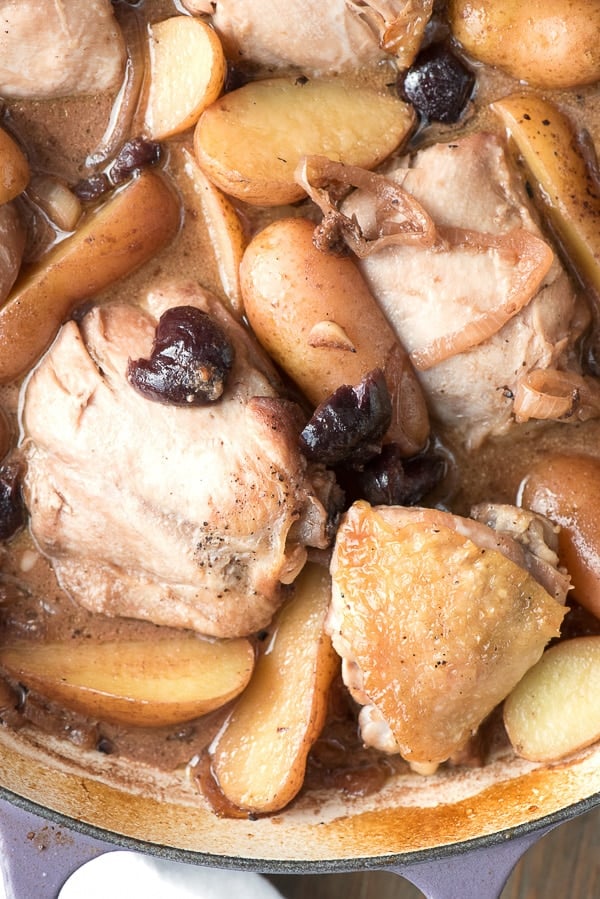 I've spoken about my new found passion for braising before. You may roll your eyes like kids do when their parents approach a repetitive discussion about the virtues of turning in school assignments on time, keeping their rooms clean or flossing. The thing is I believe not enough of us are braising!
For those not yet in the know, braising is a cooking method for protein and vegetables in which the protein is seared, then combined with vegetables, spices and liquids to cook briefly covered in the oven. It produces moist, flavorful meat, well-cooked vegetables and a lovely sauce, essentially a meal in a pot.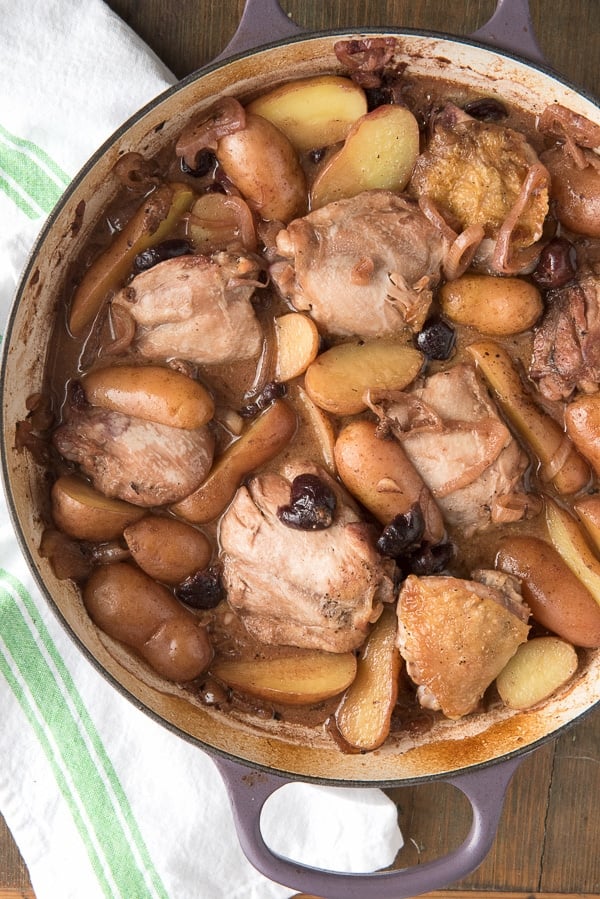 I personally love cooking chicken this way and changing up the flavors for the season. Winter is a time for bolder flavors and certainly the holidays call of easy dishes that warm the soul without gobbling up tons of time in the kitchen. My latest favorite is Braised Cream Sherry Chicken Thighs with Cherries. Never fear the cherries are frozen and thawed since it is not the time of year for them. The depth of their sweetness goes beautifully with the chicken thighs and the cream sherry.
Cooked with shallot rings and fingerling potatoes (which do not require peeling) make for a full meal with less than an hour from start to finish.