Create Oven S'mores indoors with Vanilla Wafers, Rose Marshmallows and White Chocolate! They are a great surprise for a special occasion such as Valentine's Day or Mother's Day, as well as any day a fun treat would be welcome.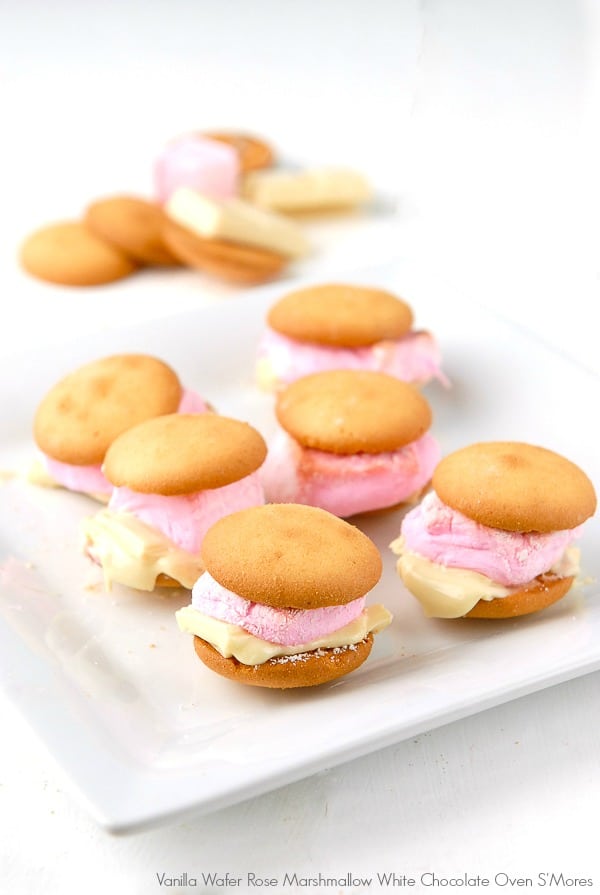 At the risk of regular readers feeling I'll never share another recipe without Rose-flavored Marshmallows included, fear not, I have one last delight to share: Vanilla Wafer Rose Marshmallow White Chocolate Oven S'Mores.
The recipe title sounds like a person with several last names but every ingredient really deserves to be called out on this one. The blend of flavors is true perfection.
Scratching your head about S'mores in the winter? No need; these are made in the oven in about 2 ½ minutes. Love that. S'Mores are no longer just a summer love. These oven S'mores will be your new favorite winter treat!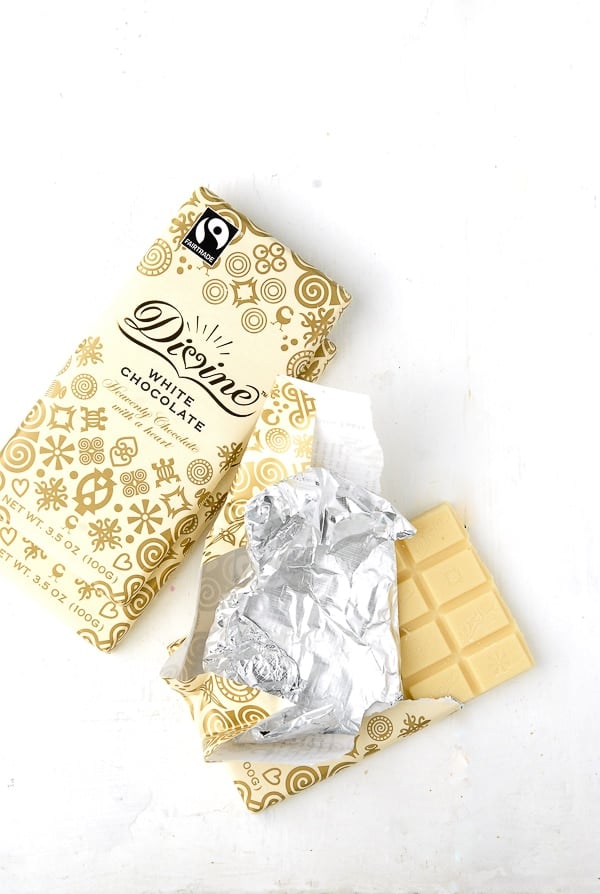 The truth is this recipe was born from a desire to have a few recipes to use my beloved rose marshmallows. I loved the idea of plopping one or two in Vanilla Steamers as they make any day feel cozy and warm.
Another obvious match is with the oven S'Mores however the delicate flavor of the marshmallows demand something unique with which to be paired. Though I'm not a big white chocolate fan, it seemed the right chocolate to pair with the marshmallows.
I also loved the idea of using vanilla wafers instead of traditional graham crackers making them a diminutive, bite-size treat.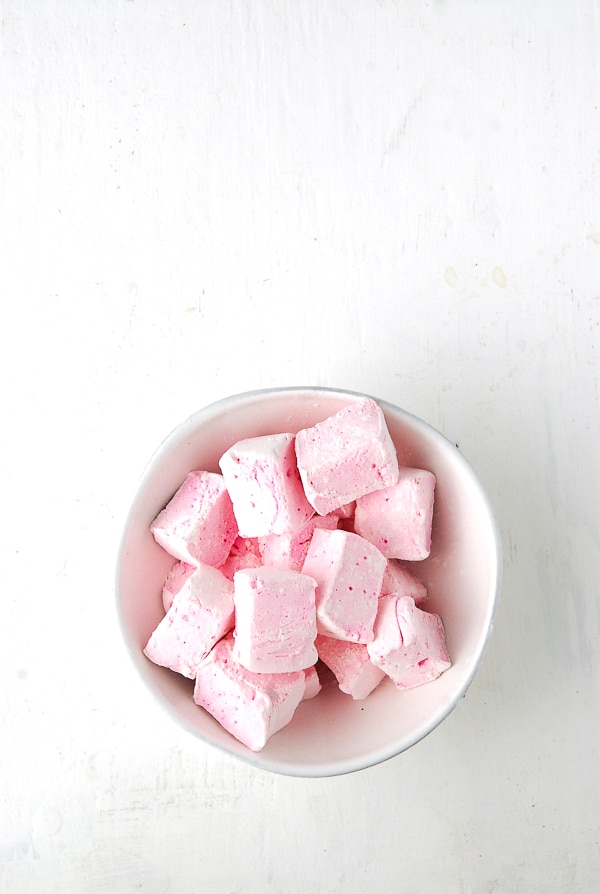 How to Make Vanilla Wafer Rose Marshmallow White Chocolate Oven S'Mores
The magical part of all of this is the baking. If you have kids they will love peeking into the oven window while they bake! The marshmallows puff up to about three times their original size.
The first batch of oven s'mores I made with 1-inch cubed marshmallows that sat primly on the chocolate squares and cookie going into the oven.
When I returned to the oven three minutes later they had converted to sprawling, inflated, unwieldy super-mallows which taste identical to those browned over a fire. I popped on the top wafer for some photos and they began to ooze everywhere.
Perfect for a campfire but not for a pretty photo (I've since decided Oven S'Mores are not the most photogenic of treats, even with a pink marshmallow in the mix).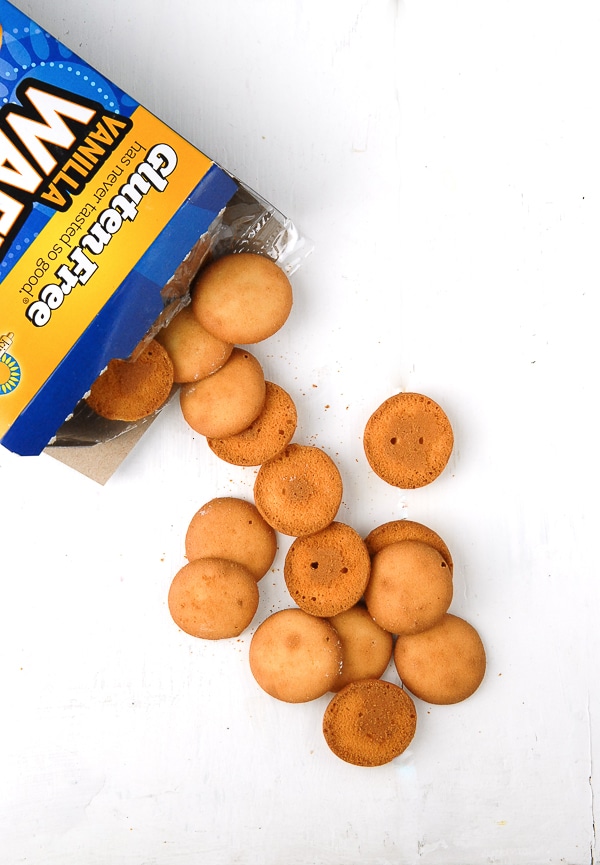 Ultimately keeping the marshmallow much smaller (1/2 to ¾ inch cubed) works best to keep all the ingredients in proportion when all is said and done.
In a mere few minutes in the oven, the chocolate relaxes but does not melt, the marshmallows puff up and taste like toasted roses, and the vanilla wafers offer a beautiful flavor to wrap it all up.
The Vanilla Wafer Rose Marshmallow White Chocolate Oven S'Mores make a wonderful treat for Valentine's Day or candidly any day!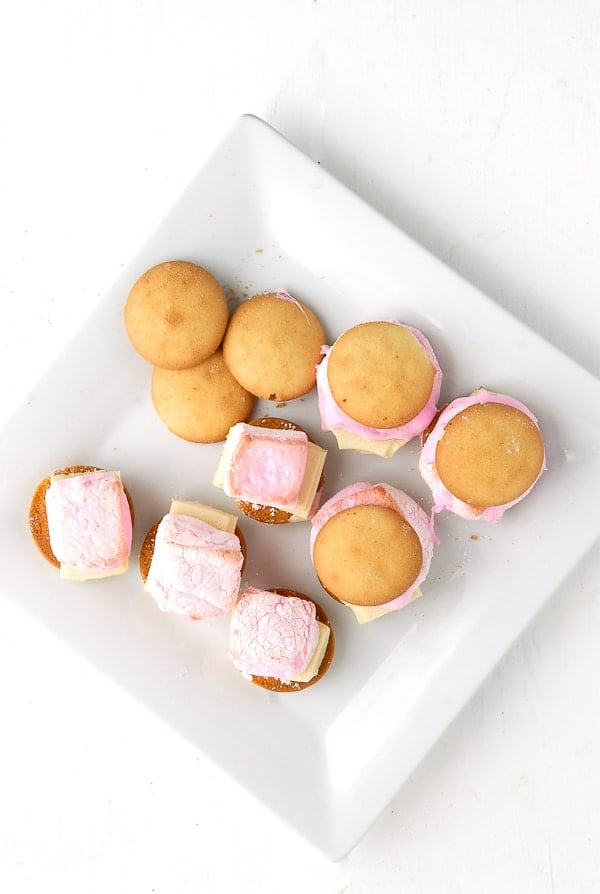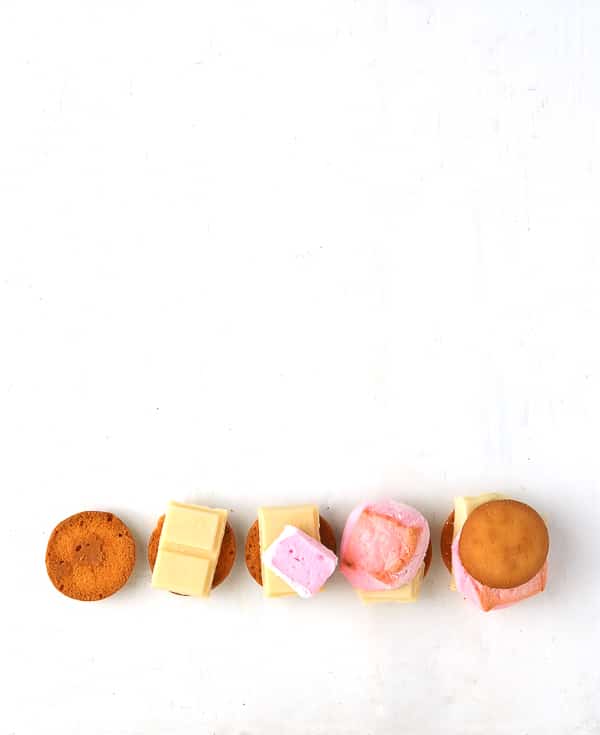 Vanilla Wafer Rose Marshmallow White Chocolate Oven S'Mores Recipe