A soul-warming non-caffeinated drink for a winter's day: Vanilla Steamer with Rose-flavored Marshmallows.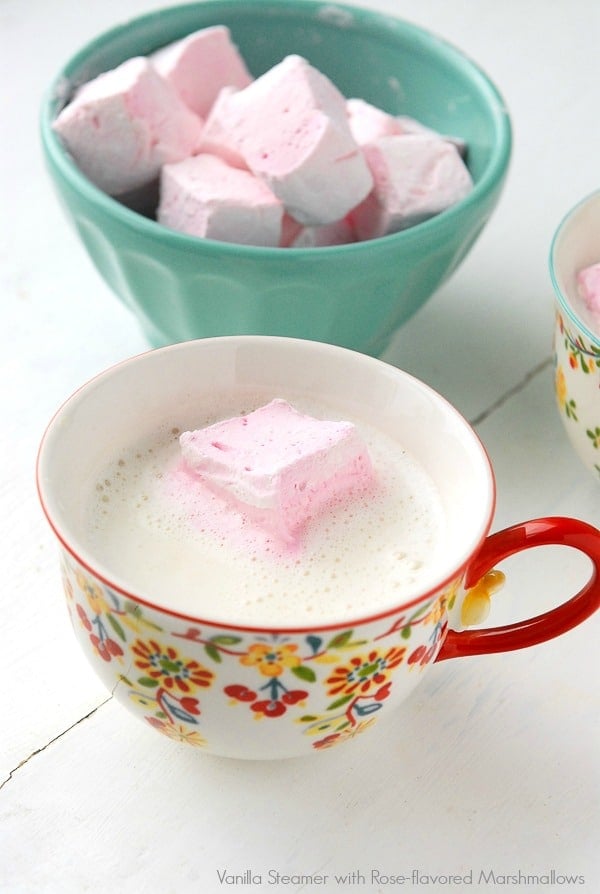 We've reached the Cat and Mouse phase of winter. The charm of the first snows, the Ugg boots, down parkas, shoveling the walk has begun to wear thin. Brutally frigid temps around the US have paralyzed schools and travel making winter not so fun.
Here in Colorado we are experiencing another face of winter we know all too well: the Tease. Howling winds bring temperatures in the teens to their knees with wind chill. Slow morning drives to avoid spinning out on ice make us feel like we are driving like 90 year old Grandparents with poor vision. Then as if Old Man Winter stepped out for a few minutes, our temperatures will spike the sixties.
We are radiated by the sun making us want to bask all day in the nourishing rays. Birds are singing. I can't sit still for wanting to be outdoors walking or organizing my house (go figure). It lasts a few days until the next wintery blast arrives. It's a bit like being adrift at sea, bobbing below the waves, rising for a huge inhale and going under again…..that may be a bit dramatic but the closer to spring we get, the more tormenting these swings begin to feel!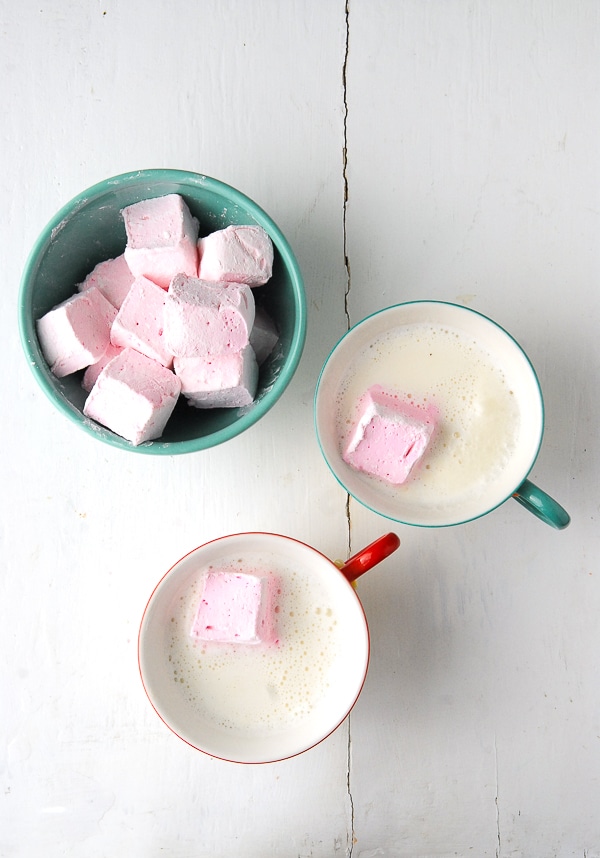 Special treats tend to take the edge off the harsher days. One drink we love are Steamers. Discovered originally when my kids would come to coffee houses with me and wanting to break free of hot chocolate as the only option, Steamers were suggested by the baristas.
A Steamers is cup of milk steamed to a frothy finish, lightly sweetened usually with flavored syrups. They are comforting, delicious and something my kids love. I love them too finding them more soul-warming than a cup of coffee or tea on a cold day.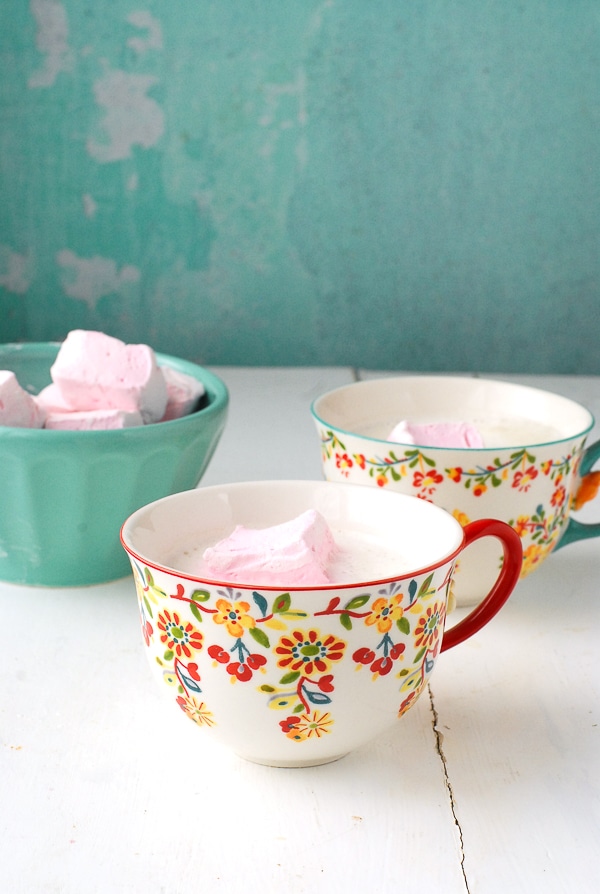 Get Rid of the Winter Chill with a Vanilla Steamer with Rose-flavored Marshmallows
As I was thinking up recipes to pair with the Rose-flavored Marshmallows recently shared, a simple Vanilla Steamer seemed perfect. Though the marshmallows would be fine in cup of hot cocoa, the delicate flavor and pink color dancing in a Steamer adds a bright, warming touch to these cold, cold days.
There are several ways to prepare the steamer to gain the frothy top (all described in the recipe). I tend to use whole cow milk as the higher fat content adds to the whimsy of the froth but they may be made with any fat percentage of cow milk or plant-based milks; the consistency of the milk when prepared will differ with various milks but the flavor will still be delicious!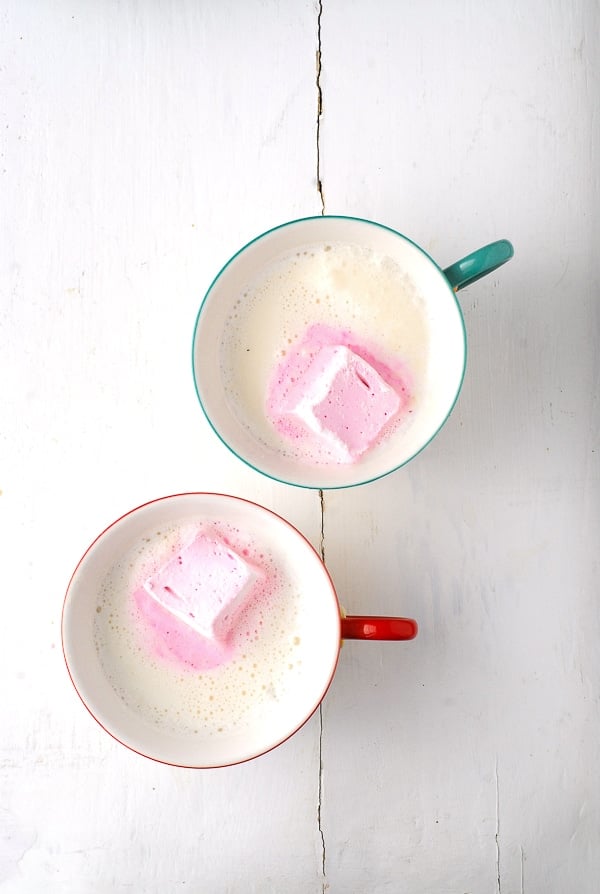 Vanilla Steamer with Rose-flavored Marshmallows Recipe