Spiced Apple Cider Whisky Sour cocktail has the flavors of fall. A twist on a classic cocktailwith homemade cinnamon simple syrup!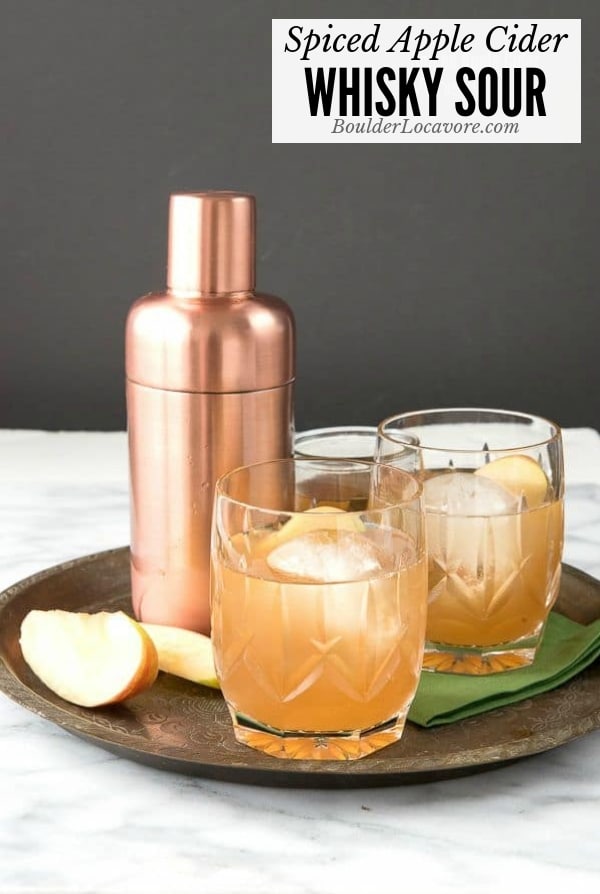 I think my love of summer cocktails is closely rivaled by my love for cocktails in the fall. Much like food changes with the seasons, cocktails do too, at least for me. Deeper flavors and stronger spices generally find their way into the cocktail shaker warming one's insides as well as setting a cozy ambiance for fall food and drink.
You can even make your own apple cider to use in this cocktail recipe!
Apples are in season in the fall which many may not realize being able to find them year round. Despite ready availability, thanks to international food transportation, apple varieties and flavor are the best in the fall. I find this to be true with most fruits which have a natural season such as tomatoes and strawberries; once you've had one grown in its natural season, the forced out of season flavors simply don't compare.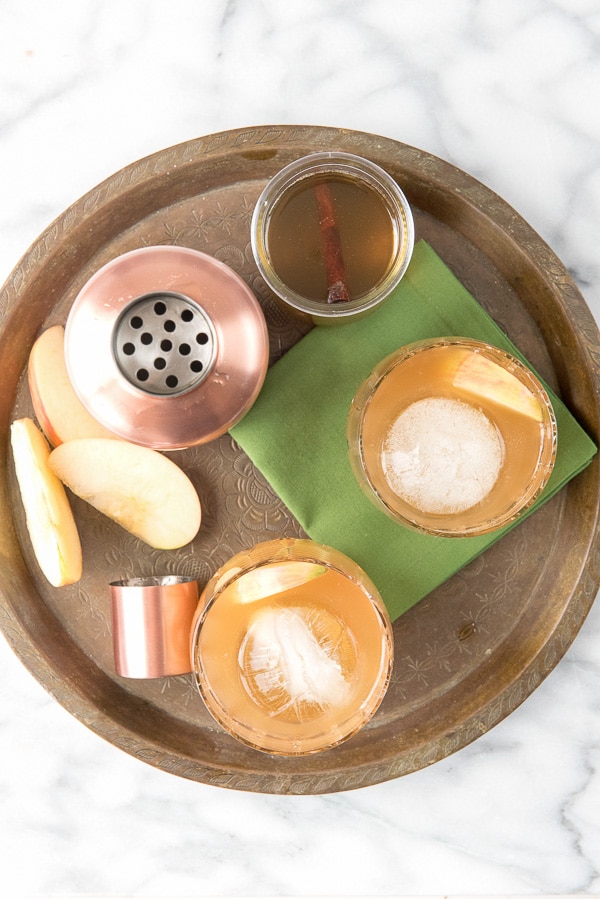 We love to apple pick in the fall, both at farms and I took a turn at urban foraging (which made me feel extremely guilty and worried I'd be arrested; you can read about my apple urban foraging experience here). In addition to apple flavors, if you have not had freshly pressed apple cider in the fall you must seek it out at all costs! It has a wonderful fresh, sweet taste that is irresistible. I try to buy it often and it usually will be found in the refrigerated section often with the produce. We love to substitute it for water when making hot cereal which then doesn't require any added sweeteners for the sweetness of the cider.
A few years ago I spent a weekend in Vail, Colorado, with some other journalists on a fall culinary adventure. Part of that was exploring restaurants and one outcome was a post sharing four fall cocktail recipes. They have been a huge hit and have made their way around Pinterest a few thousand times. It seemed like a good time to share a new one: Spiced Apple Cider Whisky Sour.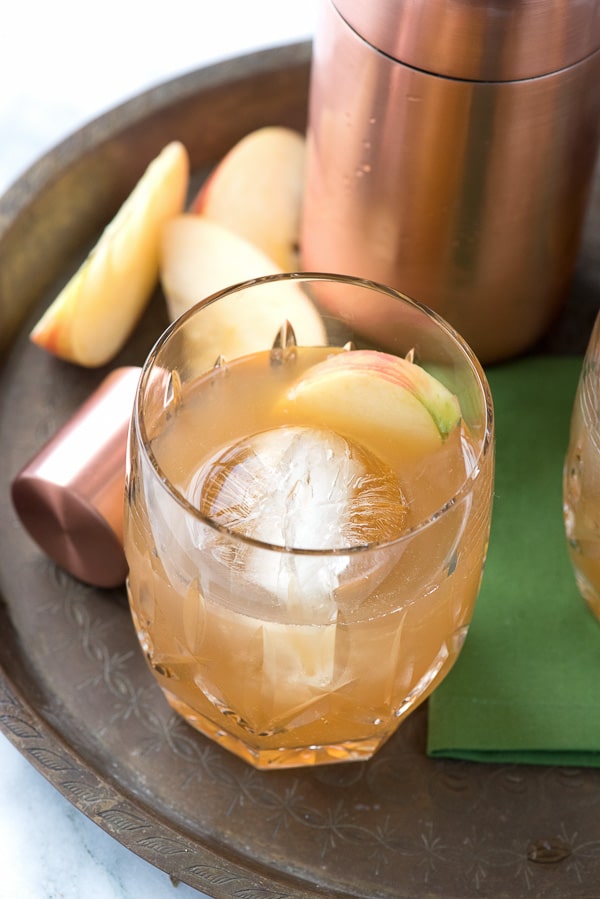 This thirst quenching sipper uses spiced apple cider, bourbon as well as Homemade Cinnamon Simple Syrup. Simple syrup is very, well, simple to make at home, as well as to make a variety of flavors. This recipe offers a bright flavor without being Red Hot spicy. It would be a great seasonal addition of many cocktails!