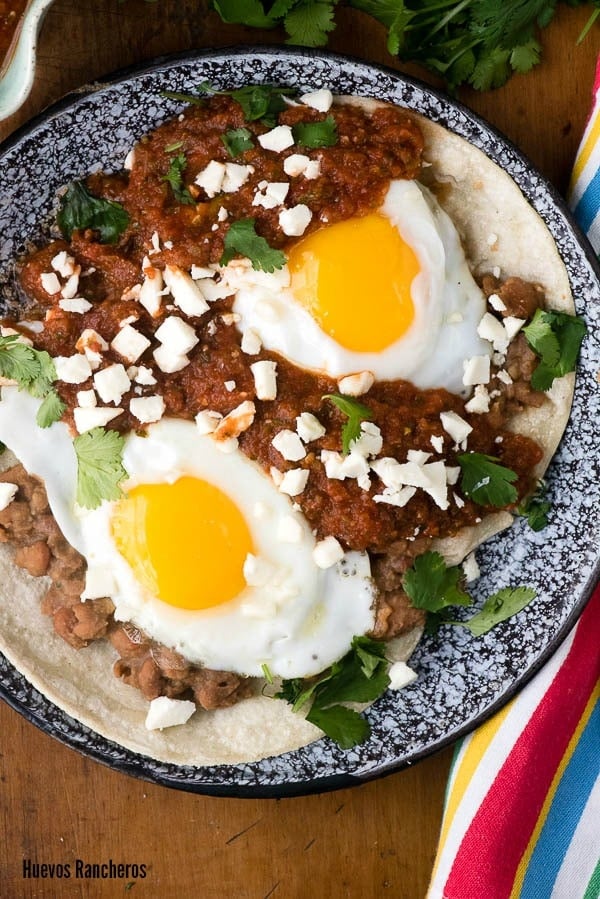 Last month I hopped down to Santa Fe, New Mexico for a few days, which definitely is one of my all-time favorite food towns.  I've been averaging a trip a year for the past few years and find there is definitely far more to devour than my stomach can manage in one trip.  One thing I'm always reminded of when there is how much I love a spicy, savory breakfast.  I've never been a big carb eater for breakfast, much more preferring protein.  Add some sultry, spicy sauce and I'm all in.  I'm sharing my latest post-trip craving for Huevos Rancheros today!
Another great thing about the Southwestern-Meets-Mexican food breakfasts is that they usually are naturally gluten-free.  Chilaquiles are another favorite with corn tortillas, scrambled eggs, chicken, homemade chile sauce, avocados and fresh toppings like tomatoes, cilantro, queso fresco and sour cream.  Are you hungry yet?!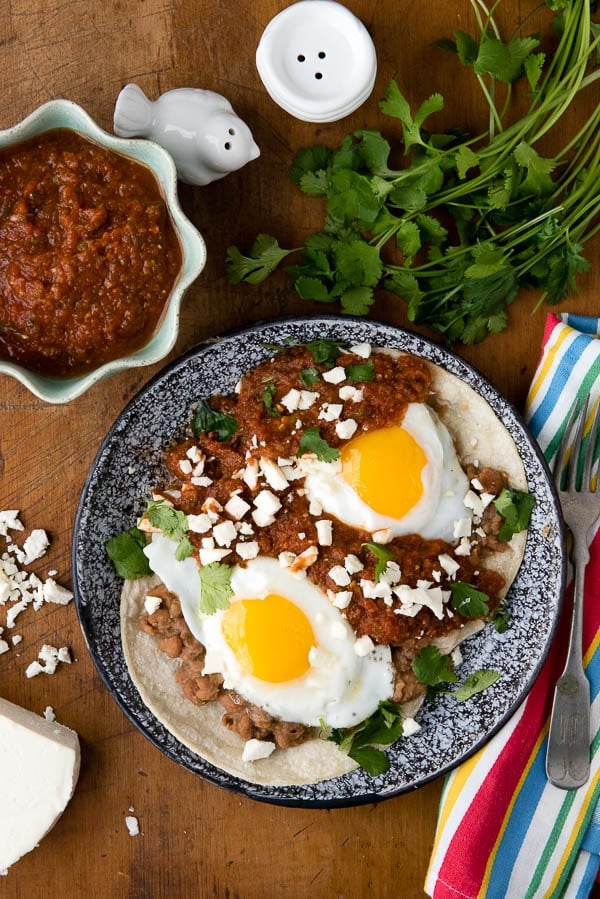 Huevos Rancheros are similarly irresistible with lightly fried corn tortillas, topped with homemade refried beans ('quick-style' in my version), homemade spicy salsa, fried eggs (or scrambled if you prefer), cilantro and queso fresco.  The mere appearance makes my mouth water!  It's such a satisfying dish, especially with a big cup of coffee.  Fuels you up for a full day of fun.
Something I love about this recipe are how quick the components are to prepare; and they each could be used for different recipes too.  The refried beans are made using canned pinto beans which speeds up the process.  I also have a little twist I use that might sound weird but you need to trust me on this.  Instead of cooking the beans with water, I use a mixture of prepared coffee and water.  Hold on, hold on, don't close the page!  The coffee serves to deepen the flavor of the beans and does not leave them tasting like coffee.  Honest.  You have to try it.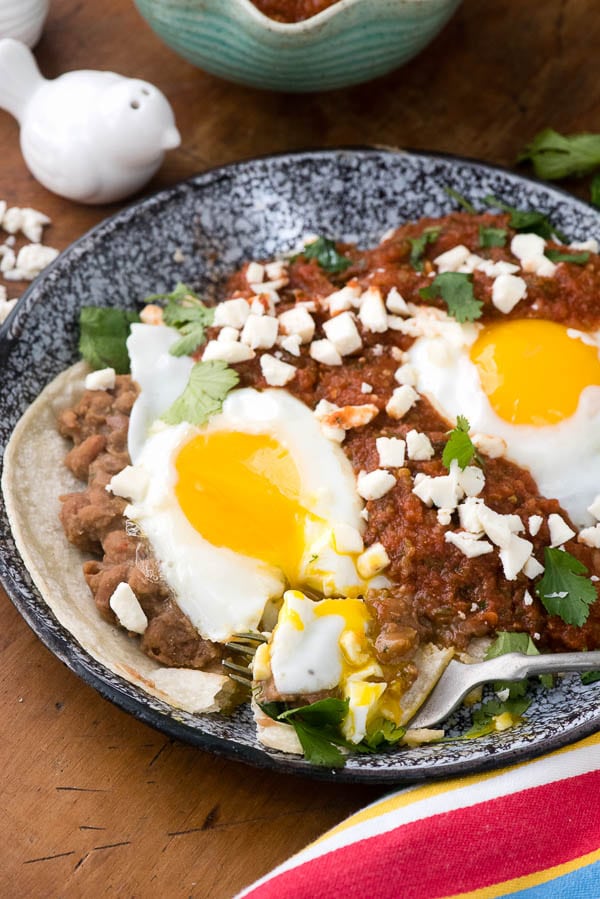 The spicy sauce is also easily prepared thanks to the food processor.  One thing to look out for when traveling in the Southwest or having Mexican food if you are gluten-free is whether the red or green chile sauce has flour in it.  It usually does.  That can really put a damper on the full experience of a dish.  This sauce is thickened slightly by frying it which also deepens the flavor.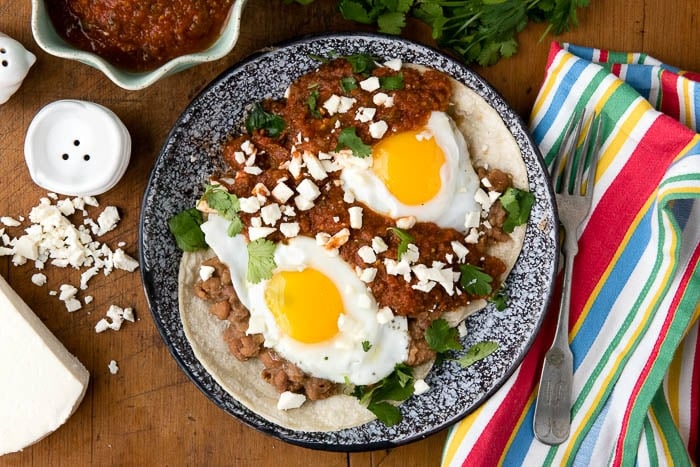 This Huevos Rancheros recipe is a contribution to Food Fanatic in my role as as the Naturally Gluten-Free Fanatic.