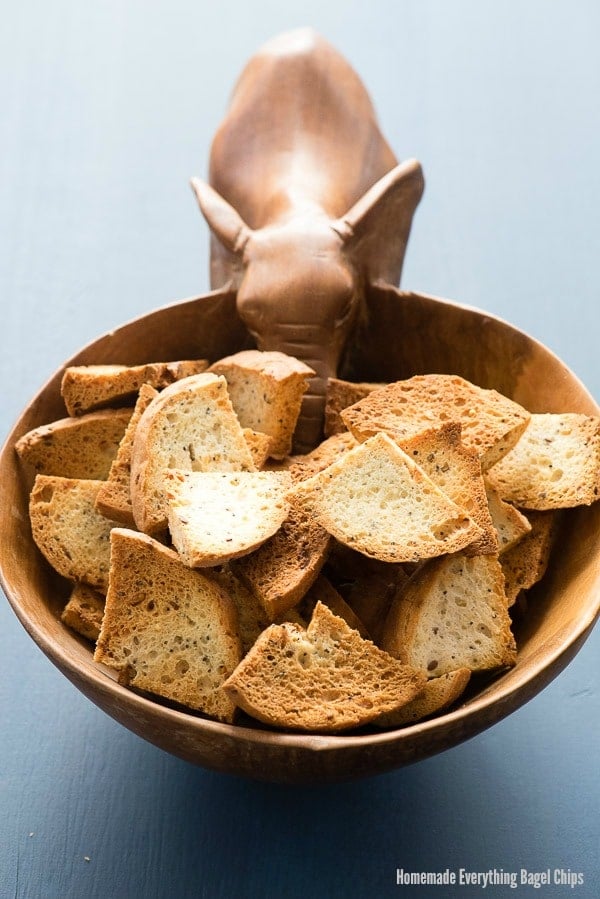 We are rolling off a cloudier, rainier long weekend than normal as the end of summer. Usually temperatures dictate summer food cravings well into September and even October in my area. As summer produce starts disappearing as a cue to the end of the growing season, cozier comfort foods take their place.
One thing I love about fall is football season. It has a rhythm and culture all its own. We know 'football food' when we see it. We know Sunday's, Monday nights and now Thursday nights are when games are in full swing. It's a great excuse to see friends and hang out. I'll confess I don't even watch the games that often but love the ritual of it all. Well, mostly.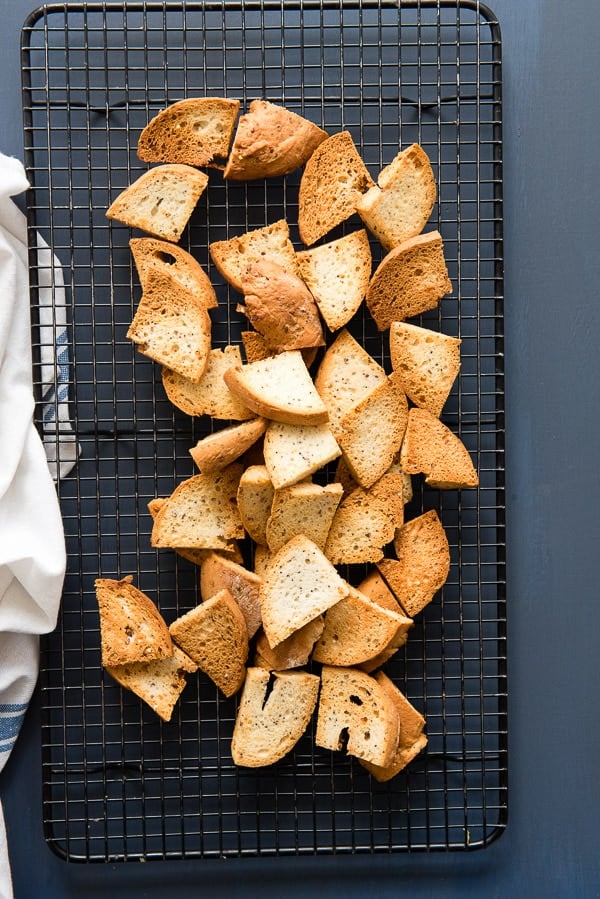 As much as I love all the ooey gooey tailgating standards, my waistline doesn't always agree. Especially with chips and dip, it's easy to overindulge and feel icky afterwards. Too much salt, too much fat. Getting ready for this season I had a fun idea of making my own dipping chips from my favorite Everything Bagels.
Everything Bagels are fully loaded in the flavor department with onion and garlic, poppy seeds, flax seeds and millet. They are the bagels I thought I'd never have again when becoming gluten-free. This recipe may be made with any bagels though these are my hands-down favorite for making Homemade Bagel Chips.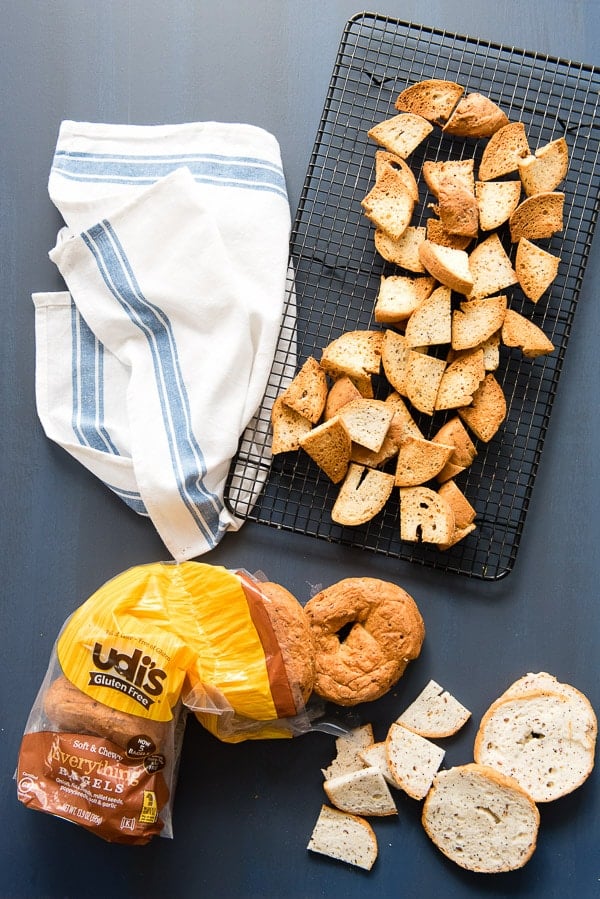 A quick baking of thinly sliced and quartered bagels yields a crunchy-on-the-outside, soft on the inside dipping chip that is sturdy but not hard. They are great for spreads, thicker dips and even something more watery like Pico de Gallo; they won't become soggy or fall apart.
We've eaten them with many favorite dips on BoulderLocavore.com with winning results! Here are some great options: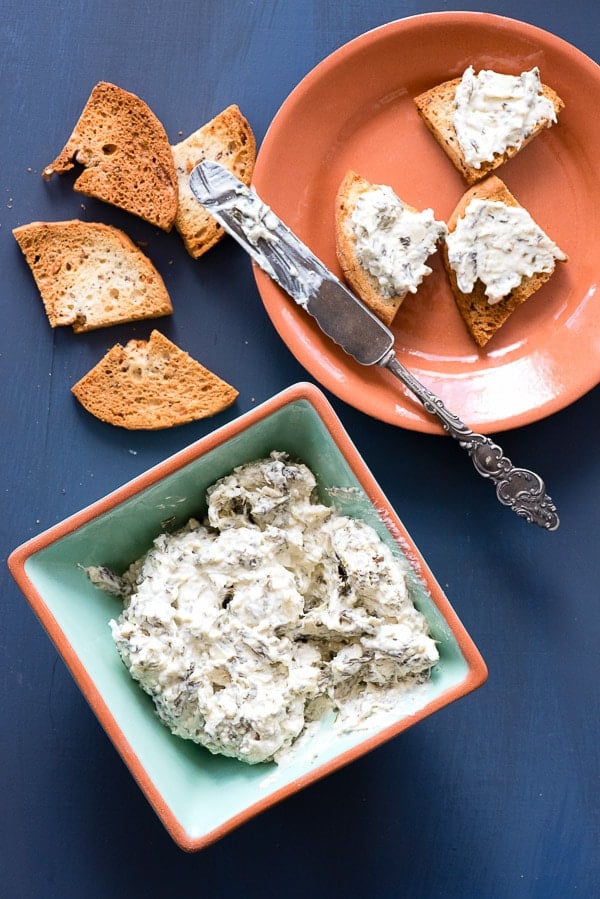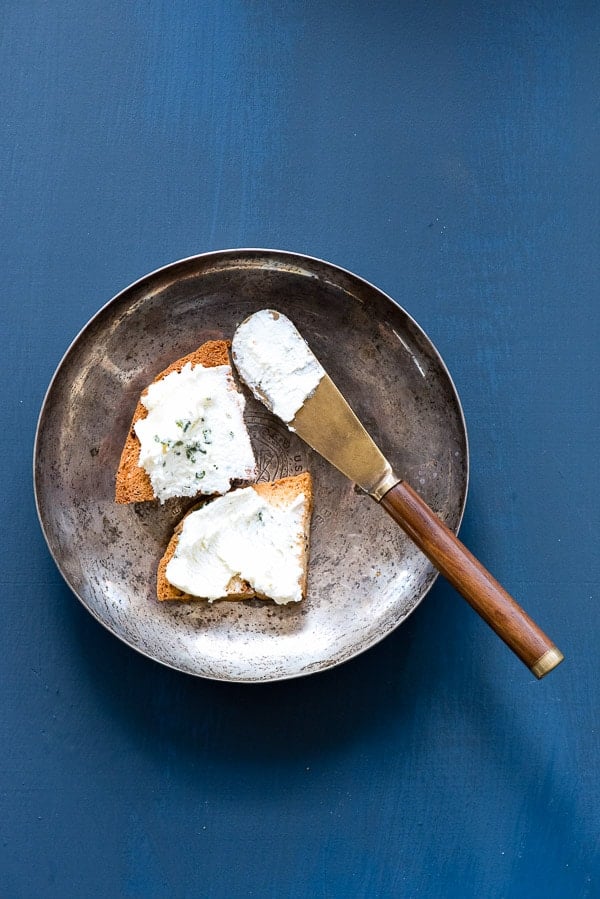 Sriracha Hummus or Spicy Chipotle Pumpkin Hummus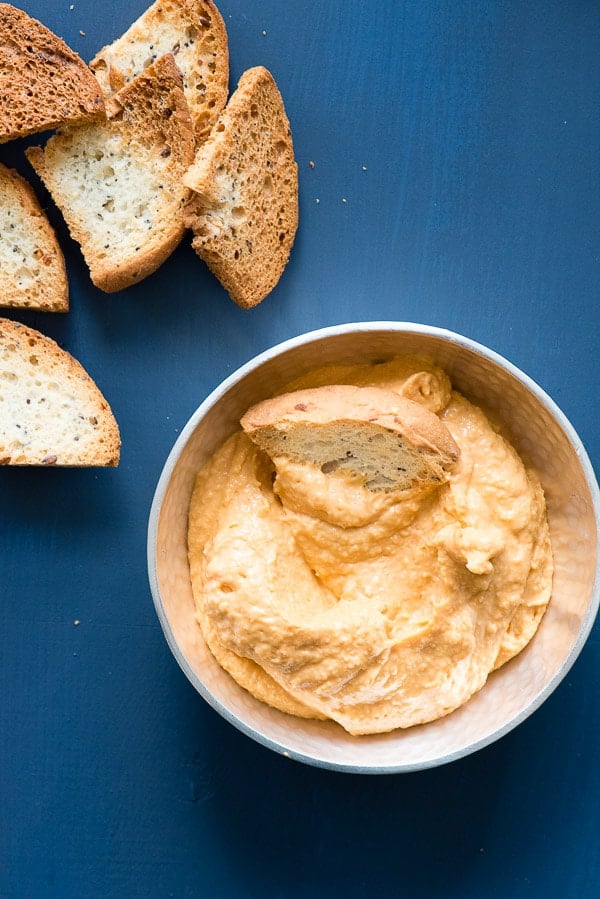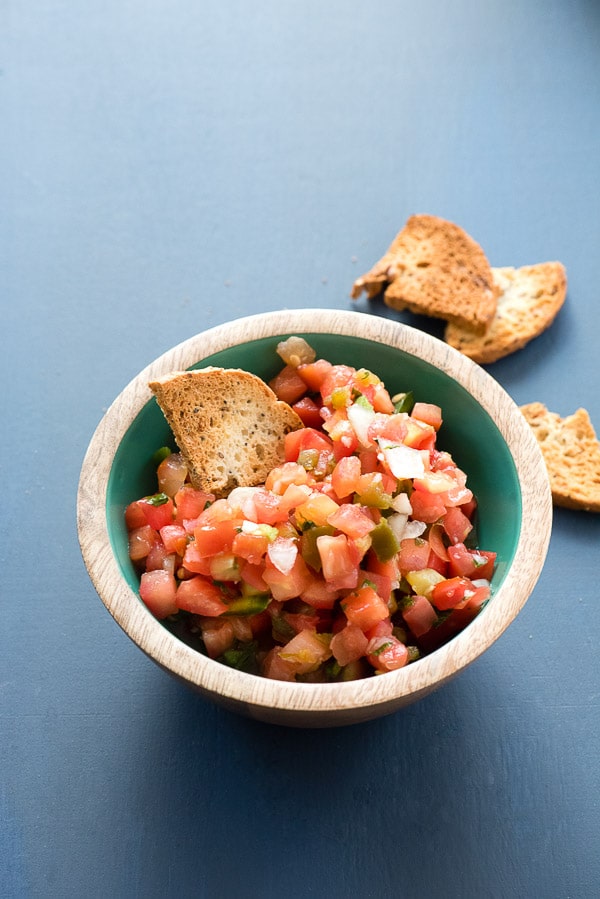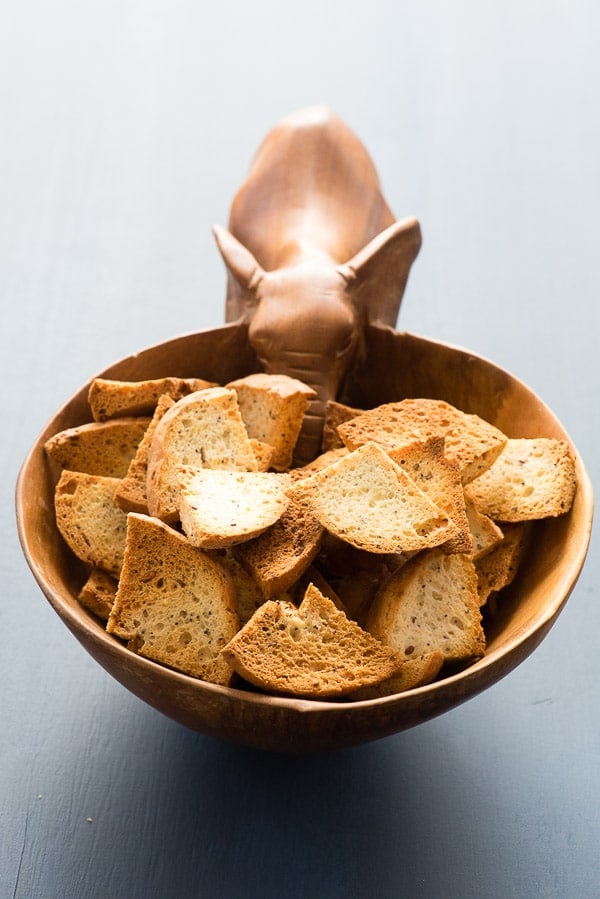 Learn more about living gluten free! Visit http://udisglutenfree.com/
This is a sponsored conversation written by me on behalf of Udi's Gluten Free. The opinions and text are all mine.