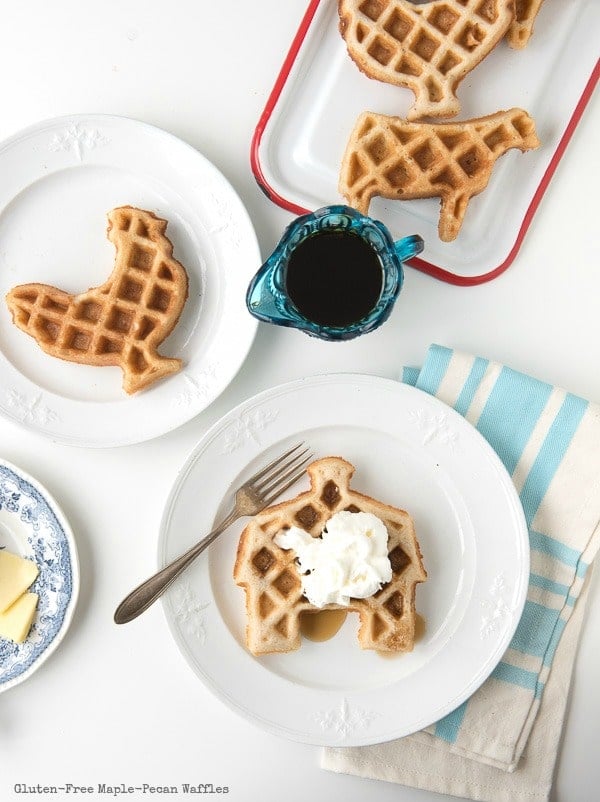 Up until I was in college, my experience with waffles with a dismal one. I'm sure those we had at home were made from a mix and ironically though waffles and pancakes are essentially the same batter, I really did not like waffles. They tasted different to me. Maybe it was a texture thing, I don't know. Ironically my daughter is the same way so maybe that was a bonus gift from me on her DNA strand.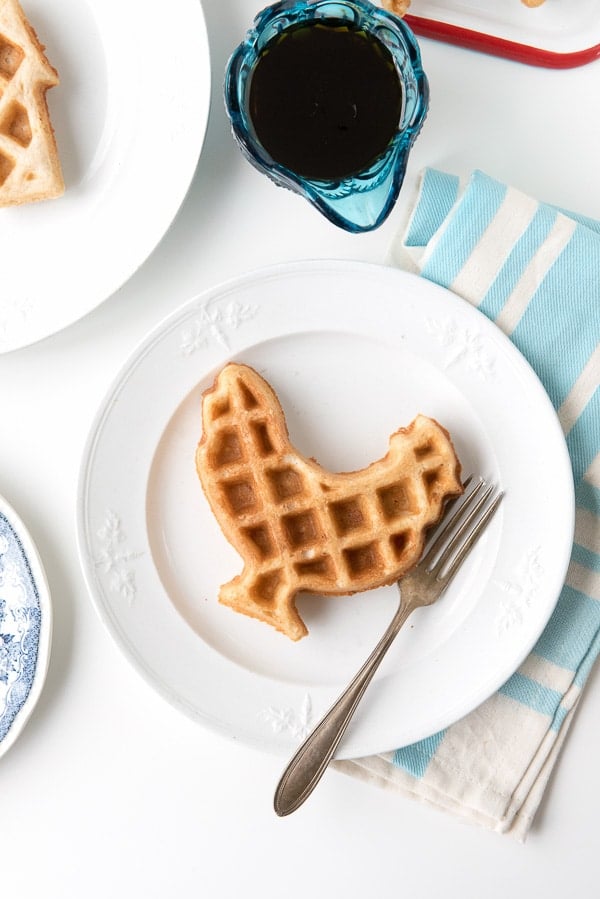 My first introduction to waffles that weren't regular batter was in the woods of Mendicino California where I'd tag along to visit the longtime family friend of some college pals. 'Dr. Dick', a fond nickname for 'Richard' a retired medical doctor, was a sophisticated older gentleman whose primary residence was San Francisco however he kept a rustic compound in the Mendicino hills. He was a gourmet chef and a wine lover, whipping up fantastic dishes I'd never heard of until meeting him.
Evenings would often be filled with board games and flowing wine, during which his normally quiet demeanor would transform into elevated tones of verbose chatter thanks to the bottles of wine consumed. I recall coming into the kitchen on such an evening to find him having gashed his finger with a cooking knife, bleeding unaware into whatever he was preparing. Though this pre-dated the awareness of never touching someone else's blood for fear of disease, I certainly knew eating it wasn't good and steered around that dish.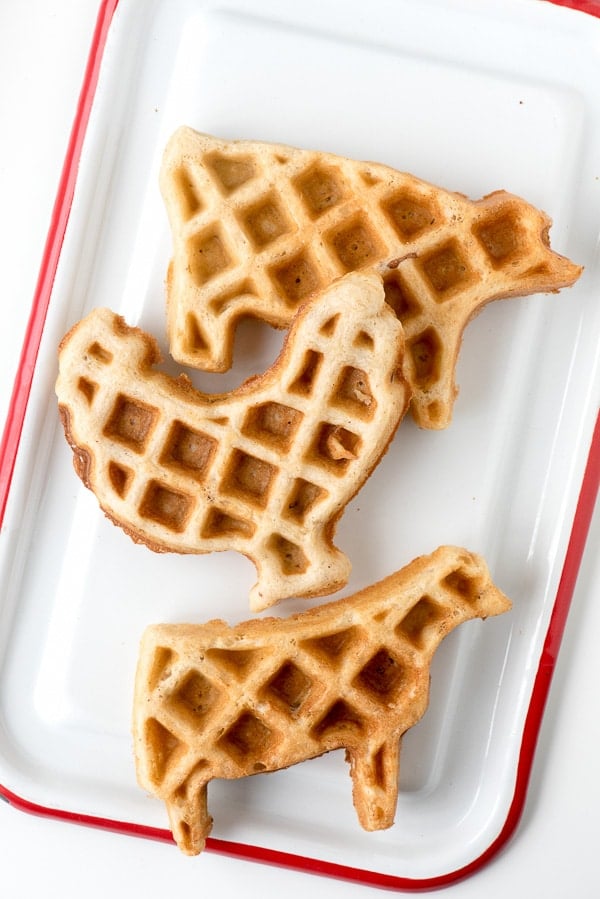 The following mornings would have reconstituted back to a to a more composed tone, beginning the day with a kitchen wafting with hearty, rustic smells of coffee, sizzling meats in a cast iron skillet and sweet notes of earthier baked goods. The air was filled with classical music and hangover-wrapped silence (Dr. Dick's that is).
He prepared pecan waffles which were a life-changer to my relationship with waffles. It was as though I'd been introduced to the potential all waffles bear at the breakfast table but few rise to claim as their given right. The cooked pecans added a completely new and satisfying dimension for me, as well as blanket permission to put whatever I darn well pleased in any waffles I made from that time forward.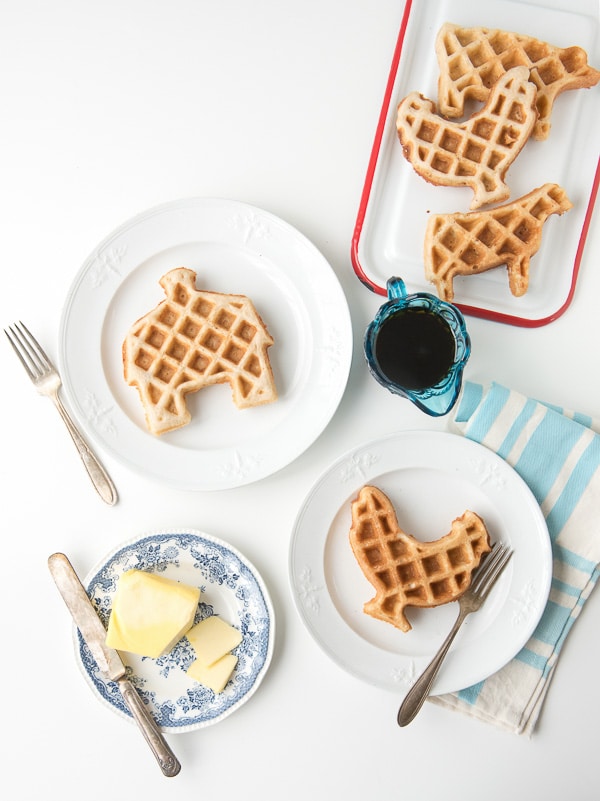 With fall rolling in, sweaters and boots in wardrobe rotation, a new waffle recipe seemed just the ticket for a weekend breakfast: Maple-Pecan Waffles, gluten-free. One of my favorite flours which is gluten-free is oat flour. It is the one gluten-free flour I've found can be used on its own (most need to be combined with other flours to gain the effect of the missing gluten) and has a wonderful taste and rustic texture. I love to use it in cakes, cookies, pancakes and more. Coupled with maple syrup, pecans and pumpkin pie spice, these waffles are like being wrapped in a cozy blanket by a crackling fire for me.