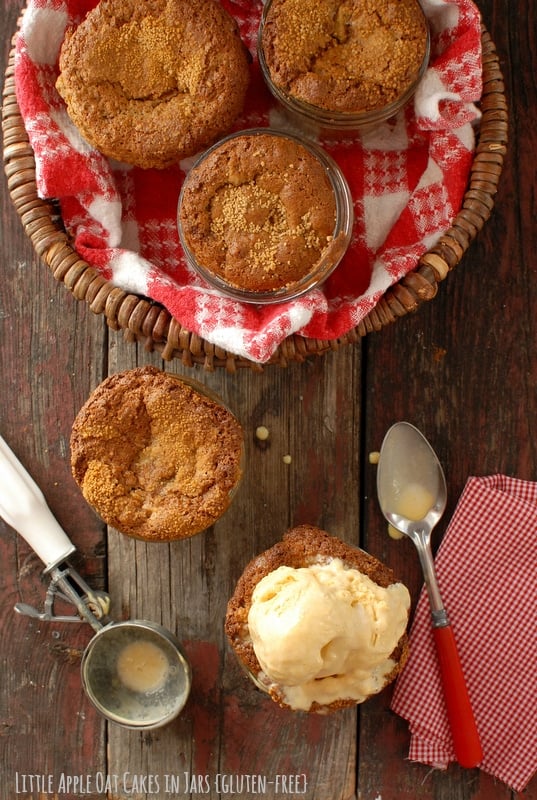 Though summer is typically the time of year people think of for food picnics and outings, fall is definitely my favorite. I love the warmth of Indian Summer and the seasonally-themed outings that come with it.
Some of our family favorites are apple picking, going to the local pumpkin patch and an annual Pig Roast at our CSA farm (Cure Organic Farm) that celebrates the bounty of the harvest and the crest of the season as it relaxes toward the cool weather months.
As goes our Colorado fall weather, we've gone from being bathed in beautiful fall light and warmth one day to our first snow, and the promise of temperatures in the 70's again this weekend. Flexibility is key in our neck of the woods but I feel having fun, seasonal menu options at the ready for anything is key.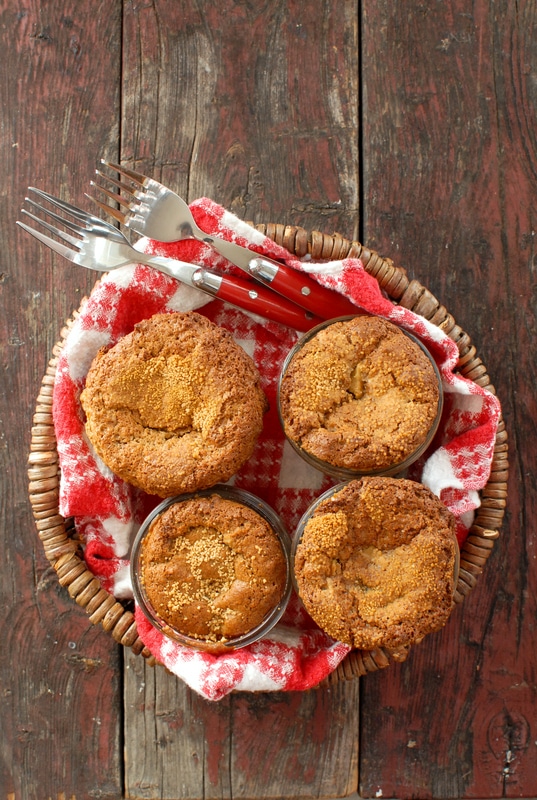 Anticipating our fall outings I came up with a portable dessert that I find pretty charming: Little Apple Oat Cakes in a Jar. The wonderful thing about being gluten-free is that I've met so many new flour types. I don't love them all, I'll be candid, as pretty much anything that is a grain, bean or nut can become (and has become) a flour. Some are very green tasting to me in a way that fights with a demure desserty baked good. Oat flour is one I love. It has a bit more texture than standard potato starch/tapioca starch/rice flour blends (though I use those too often) and some light flavor. I don't have to use a binder like xanthan gum either.
These little cakes are super moist and flavored with apple as I included both applesauce and finely chopped fresh Honeycrisp apples. I sprinkled the tops with Organic Honey Granules which are like adding sprinkles of pure honey. They melt into the top a bit but still add some texture and honey flavor when the little cakes are finished baking. Lastly we could not resist trying them with a bit of homemade Pumpkin-Salted Caramel ice cream. It was a perfect fall addition.