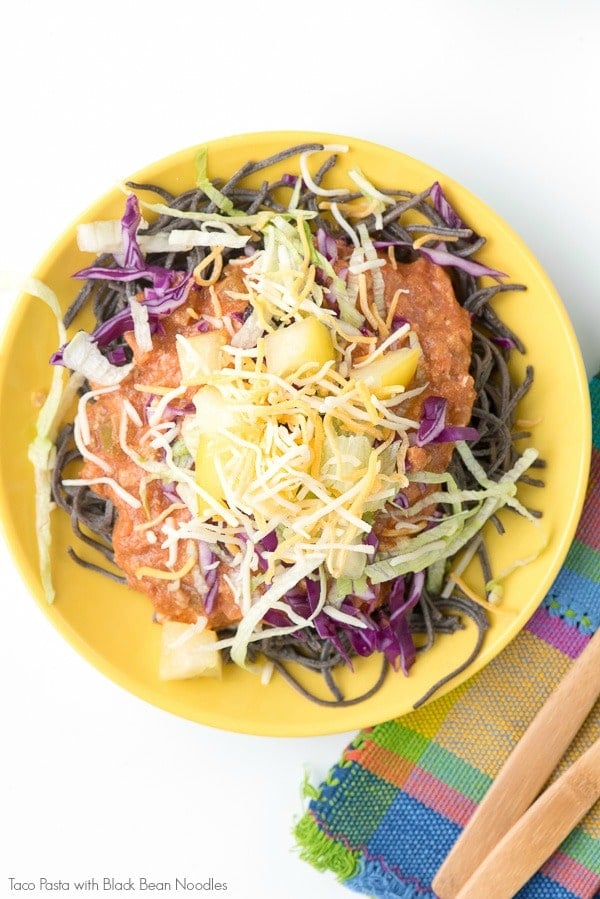 I spend a lot of time considering how to make my family meals smarter. How to optimize the nutritional value while providing great flavor and adequate portion sizes. Having kids who are growing and are athletes has changed the food landscape in our household considerably. After swimming hard for 2 hours after school I want to be sure something hearty with ample protein is ready when they walk through the door. Maybe that sounds like a pretty basic goal but I find it tricky. Serving food everyone likes, not too heavy on saturated fat, providing enough vegetables, that doesn't take a few hours after we get home to prepare and that makes enough for multiple servings isn't always obvious. It's a bit of a culinary Rubik's Cube ordeal for me at times.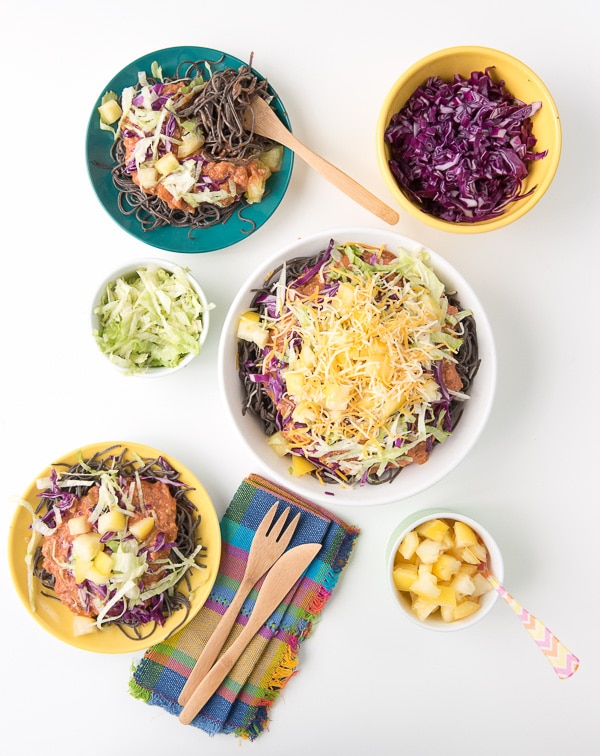 I will confess I find it easy to get into a cooking rut too. When I find a dish that really works to fit our needs, it's tempting to put it on 'frequent repeat'. Then sadly, like over-listening to a favorite new song, it's soon is the dreaded meal.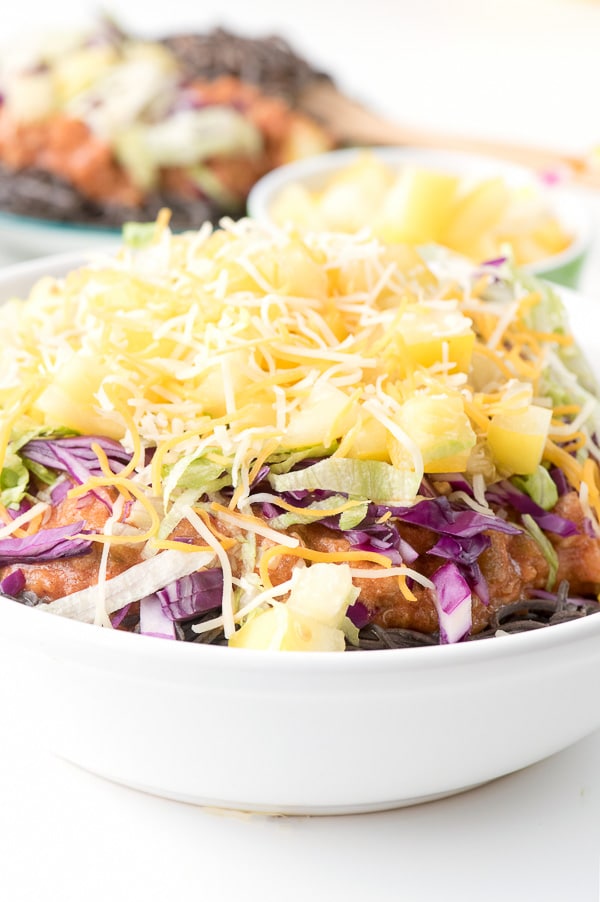 When I was growing up there was a meal template seen on everyone's dinner table pretty much; meat, a side grain and some sort of (usually boiled) vegetable. These days the internet abounds with creative twists. Spiralized vegetables turning into pasta to replace traditional starchy counterparts. Cauliflower 'rice', again wedging some vegetables on the plate instead of actual grains. I made a discovery a few years ago, really out of exploring gluten-free options, that I feel is a great smart swap providing a powerhouse of protein and fiber: Black Bean Pasta.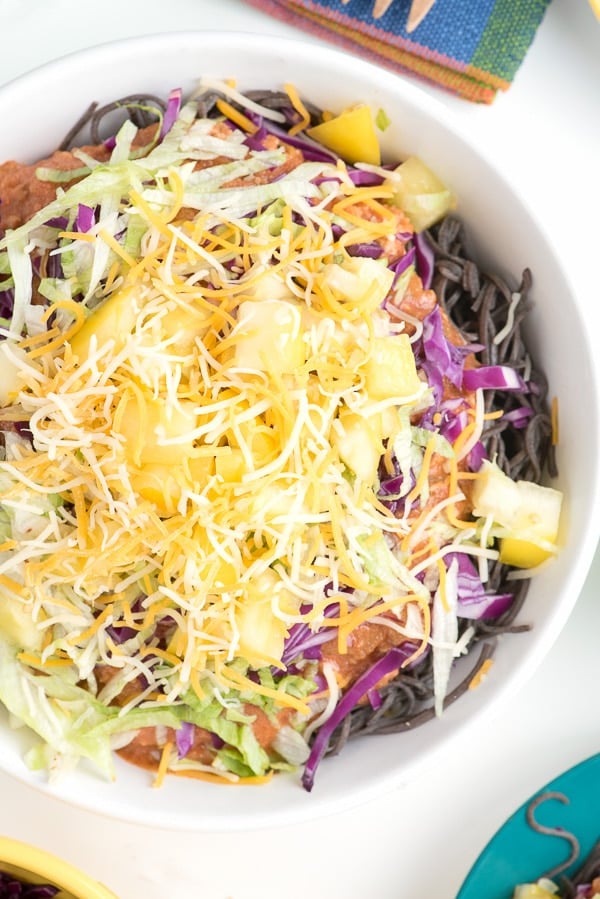 As it sounds, the pasta is made solely of black beans and water. The spaghetti shape cooks into regular textured pasta noodles and tastes exactly like black beans, which we love. Everything about it makes a perfect option for a smart meal. I do think since we 'eat with our eyes first', black food does not make one want to dive in for a bite as other colored foods do however. I've addressed that by making Taco Pasta, providing all the flavors one would find in a taco layered colorfully onto the black bean noodles.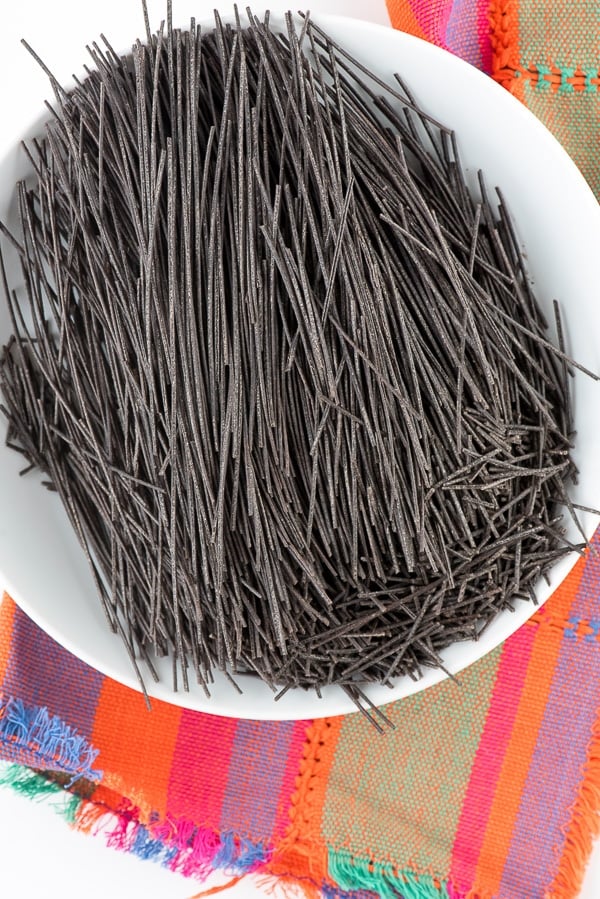 Instead of traditional pasta sauce, mild or medium salsa is converted to a spicy sauce with lean ground turkey thigh meat, some low-fat sour cream (I used Horizon Organic) and some taco seasoning. Simple, fast, creamy and tasty! With my goal being to add color, texture and vegetables, the pasta is topped with finely shredded iceberg lettuce, finely shredded red cabbage, diced tomatoes (I used yellow tomatoes for their sunny appearance) and a sprinkle of Mexican Blend cheese. I often buy packets of Horizon Organic's grated Mexican blend cheese for all sorts of dishes and to save time grating myself.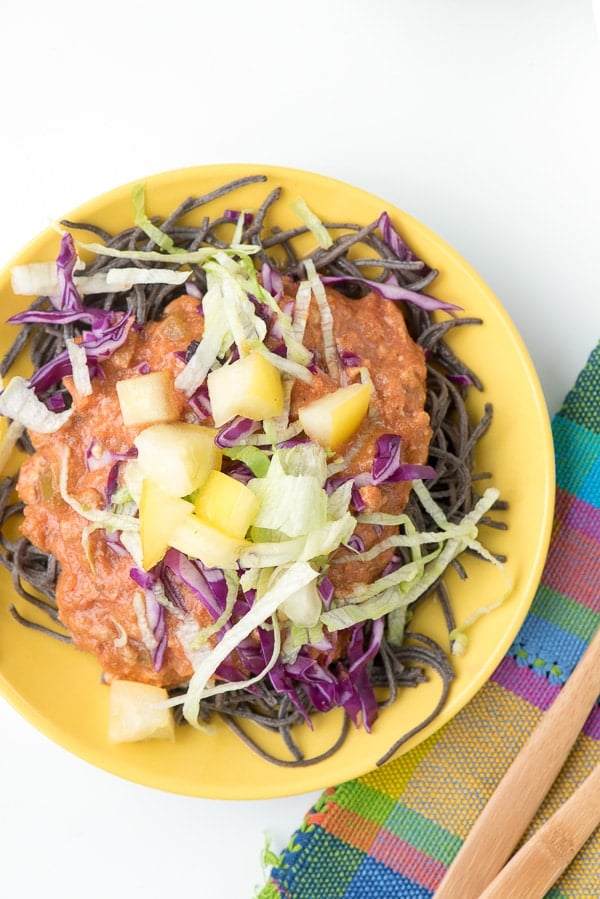 The combination of flavors really are of a taco in a different form. My family loves it and the longest lead time preparation is chopping and shredding the vegetables, so about 15 minutes. It's a filling, delicious and nutritious option for your dinner table. Naturally gluten-free too!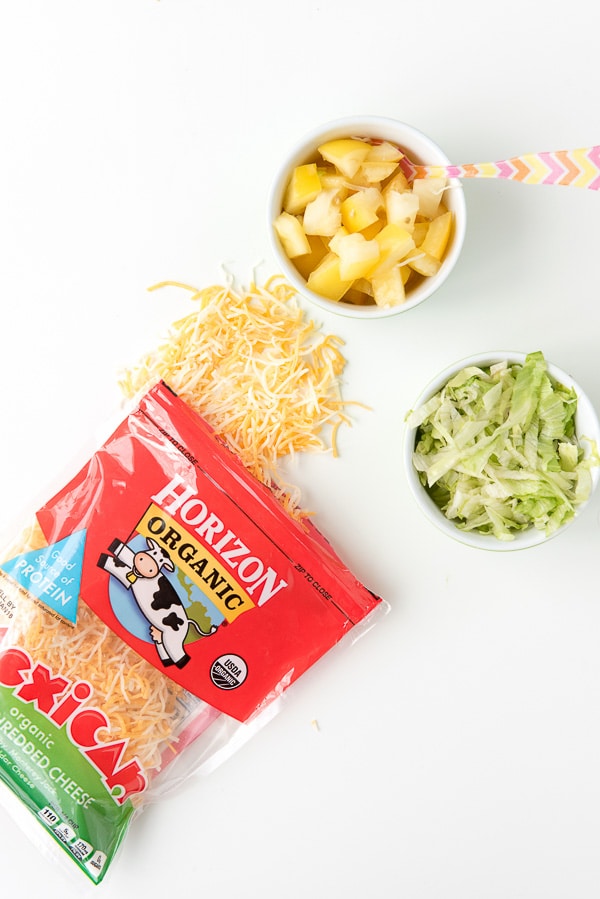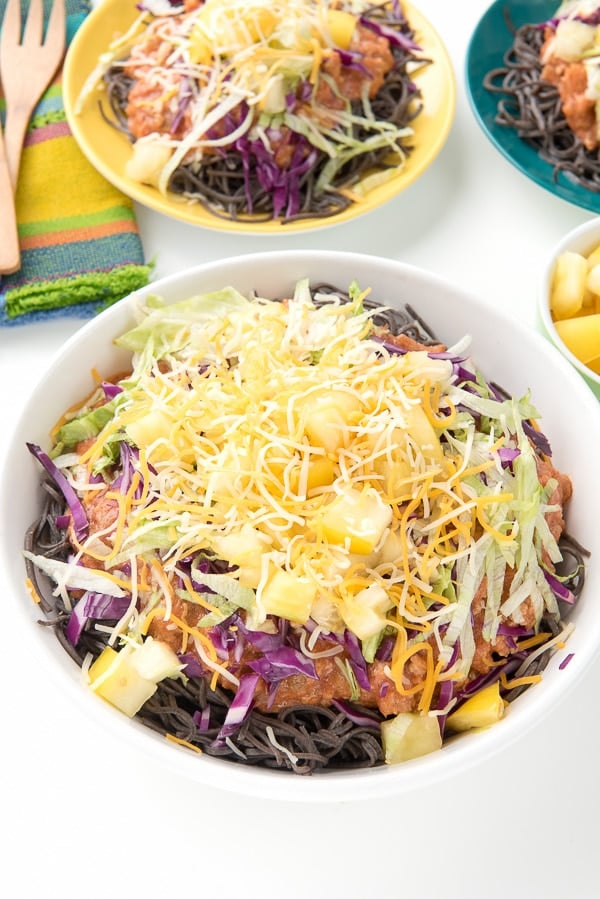 You can learn more about Horizon Organic by giving them a follow on social media too: Facebook, Twitter, Pinterest and Instagram! They have been a preferred brand partner and local love of the Boulder Locavore family for a very long time!
This conversation is sponsored by Horizon. The opinions and text are all mine.