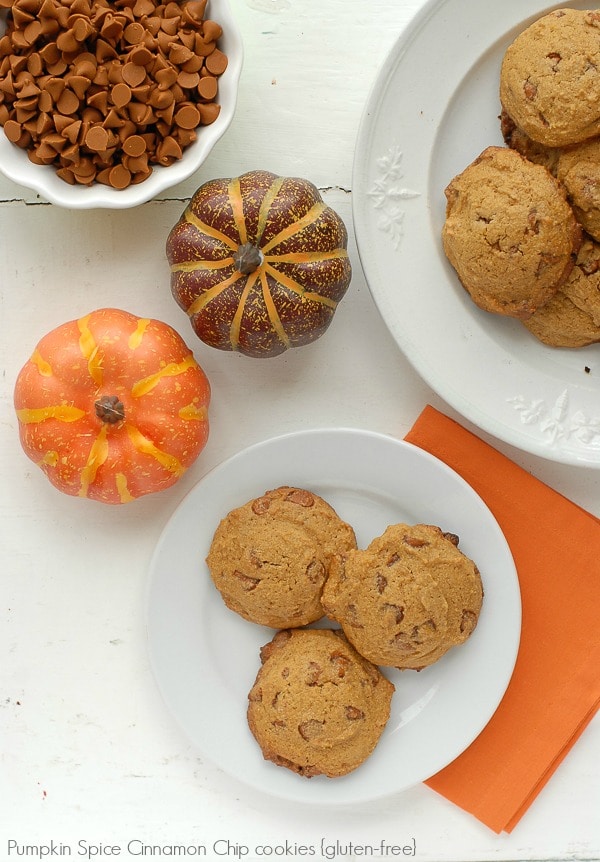 Technically fall is upon us. Trees are putting on a dazzling show of brilliant color changes. Apple trees are burgeoning with fruit (causing me to apply significant self-restraint not to do some urban foraging in public spaces). October lays in wait next week. It's time to release the pumpkin recipes! I'll admit I did stick a toe in the autumnal recipe lake this week with Iced Pumpkin Lattes, which seemed a perfect starter for fall but at our current mid 80's temps. It's funny, growing up I really didn't care for pumpkin. I think it was reserved almost exclusively for pumpkin pie at Thanksgiving which was never my favorite. However when I look through my recipes now on Boulder Locavore, I have amassed an entire collection of savory, sweet and even a drink (Pumpkin Mexican Hot Chocolate) signaling times have changed…..deliciously I might add!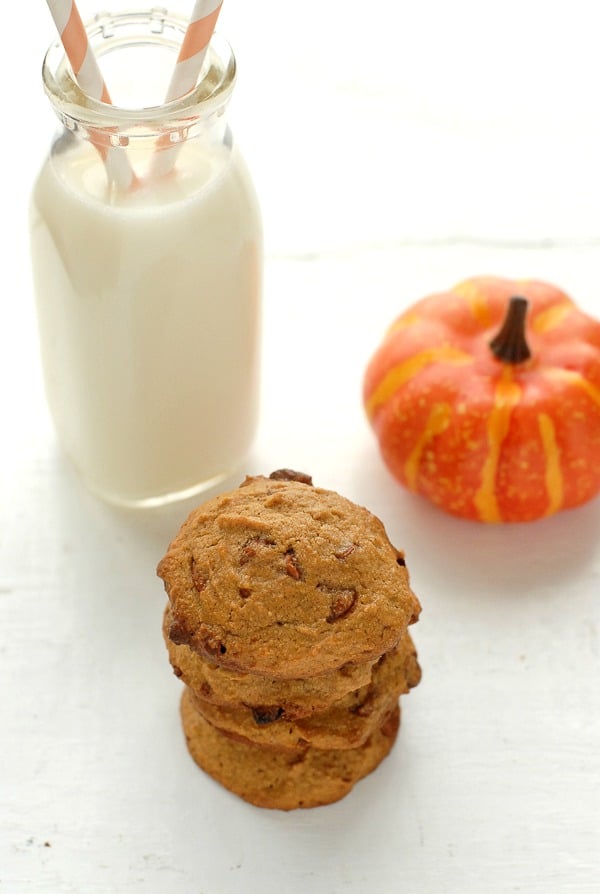 I have been thinking about making these Pumpkin Spice Cinnamon Chip cookies since the summer. My food blogger mind does race ahead to future seasons, thinking up flavor combinations for new recipes when prompted by anything from spotting an intriguing color, ingredient or a change in the light. Last fall I purchased several bags of seasonal baking chips which tend to only be sold in the fall and around the holidays. I've had them stashed in my freezer awaiting some fun baking.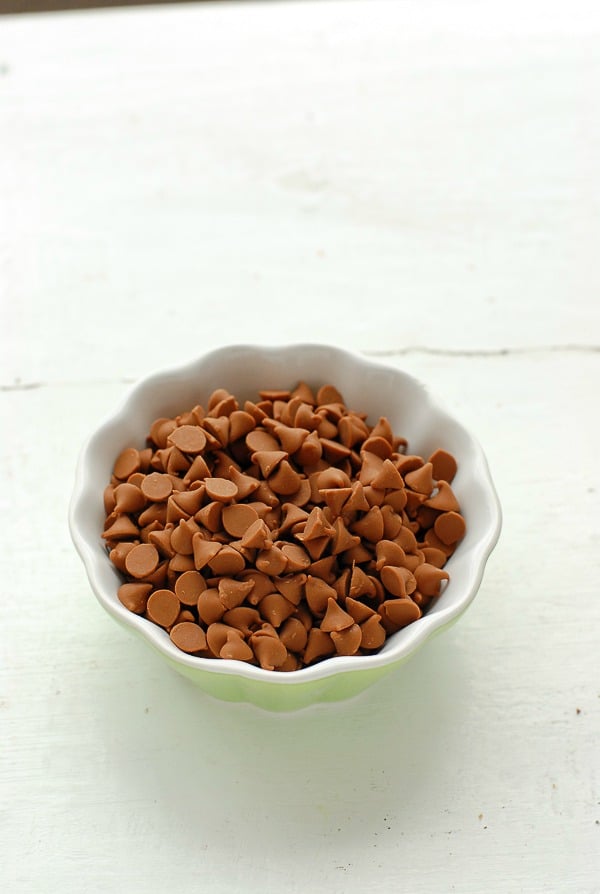 These cookies taste like fall. Moist, cakey cookies with just the right amount of spice and pumpkin. Not too sweet but sweet enough that I recommend finding a hiding place so they don't disappear in the blink of an eye like they did at my house! I personally love using Oat Flour. It has a wonderful flavor and rustic feel that works perfectly in fall baking. As far as gluten-free flours go, it is a flour I've found that can be used solo (most gluten-free flours lack the binding capability traditionally provided by gluten, which is why they need to be combined to have good structure). It added the perfect flavor touch to these cookies. The oat flour I purchase is marked gluten-free and though I do not know of any oat flour which has gluten, a reader from Australia let me know their regular oat flour is not considered gluten-free so be sure to check for properly marked flour if you require gluten-free oat flour.