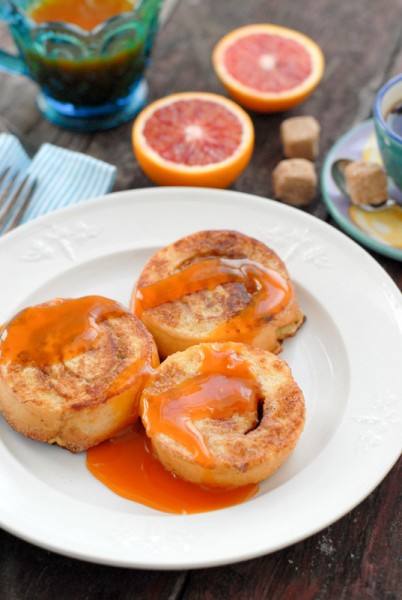 When I attended college, I moved out of state to do so. My grandparents were an hour away but I knew no one else. I quickly met a number of local friends and was swept up into their weekend outings and meeting their families, having no social obligations of my own.
One friend invited me to accompany their family to visit a longtime friend in the wooded area of Mendocino California. The friend, fondly known as 'Dr. Dick', being a retired physician with the first name Richard, had a quaint, charming rustic complex with cabins and out buildings, and a river running through everything. The best part however was that Dr. Dick was a chef. My memories are faint about the origin of his talents but they were impressive to me. I was dazzled by his exotic cuisine. He made Goetta, Pecan Waffles (I'd only ever had basic waffles at this stage of life) and the big gasp for me was Croissant French Toast; enchanting in its own right but even more so to a girl existing on dorm food. It seemed sheer brilliance to me to make French toast from something other than bread, and his made of the buttery, soft croissants was sublime.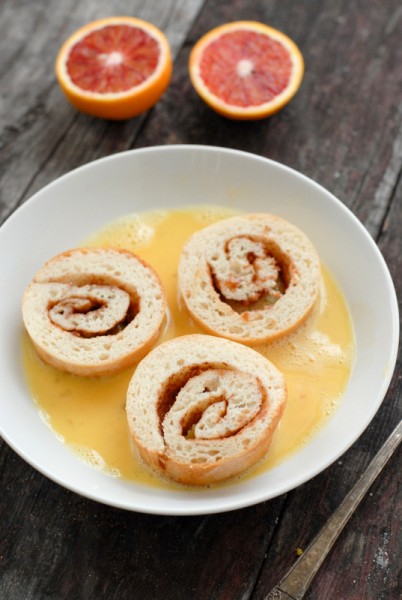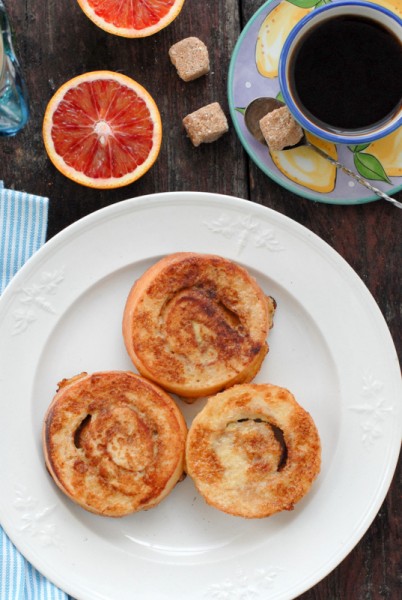 I recently had a mental collision of my memory of Dr. Dick's Croissant French Toast with some Udi's brand gluten free Cinnamon Rolls. A food blessing in our gluten free household has been Udi's products. Something I did not appreciate before becoming gluten free was the convenience of good, quality pre made foods for the times I could not muster preparing every meal from scratch. After becoming gluten free, it was an abrupt realization that those prepared food resources were virtually nonexistent until the past few years. Udi's bagels and bread are now staples for us as are the muffins.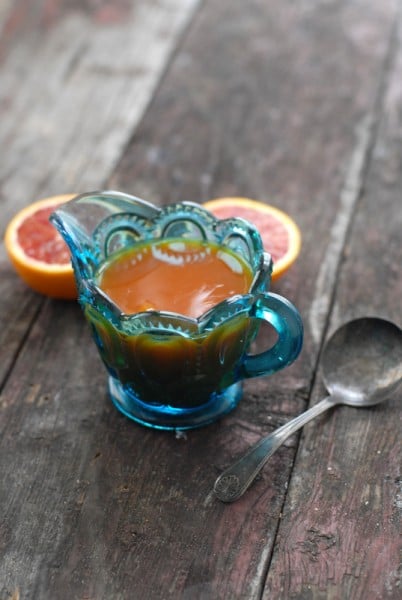 Over the holidays I picked up some Udi's Cinnamon Rolls but had an itch to make them into something 'more', so I created Shortcut Cinnamon Roll French Toast with Homemade Satsuma-Vanilla Syrup. The delicious familiar flavor of the cinnamon rolls are softened and elevated with the French toast treatment. Slathered with the seasonal tangerine syrup and they are a breakfast for any time of the day!