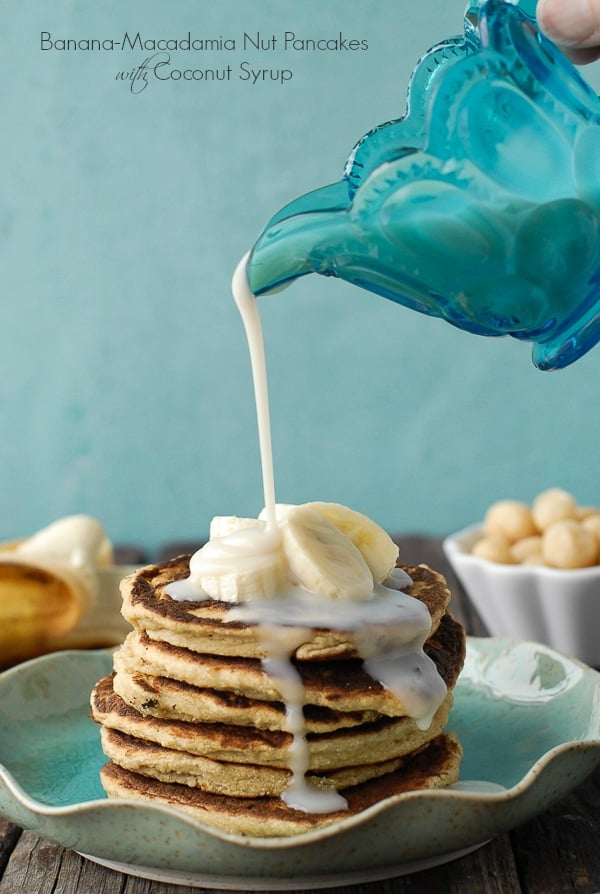 I was born in Hawaii and though I was not there long as a baby I've been fortunate to spend a great deal of time there over the course of my lifetime. When I was still a child my maternal Grandparents invested in a small motel with other mainlander friends and spent a great deal of time there themselves, forging a familiarity for my childhood visits.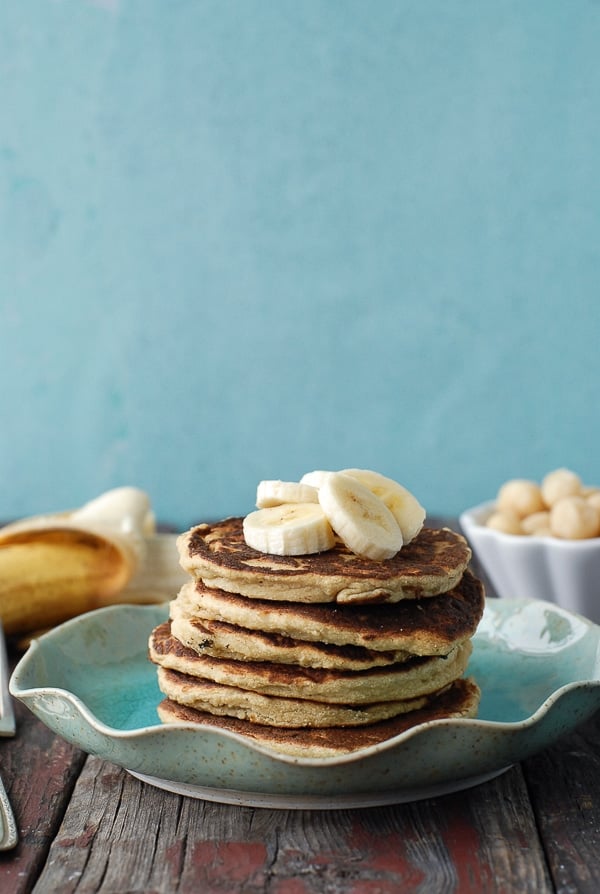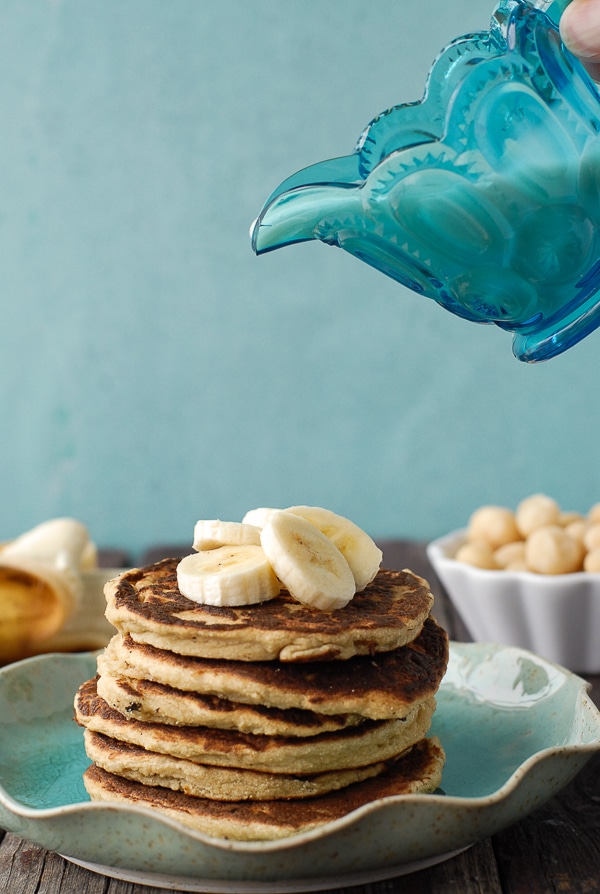 The first trip I really recall was when I was a young teen and traveled with them to three islands, spending a week on each. We went to Oahu, Hawaii and Maui. I've always been drawn to the ocean so have very fond memories of being on the beaches and snorkeling. I loved taking walks in the balmy humidity with the intoxicating perfume of Plumaria flowers hanging in the air.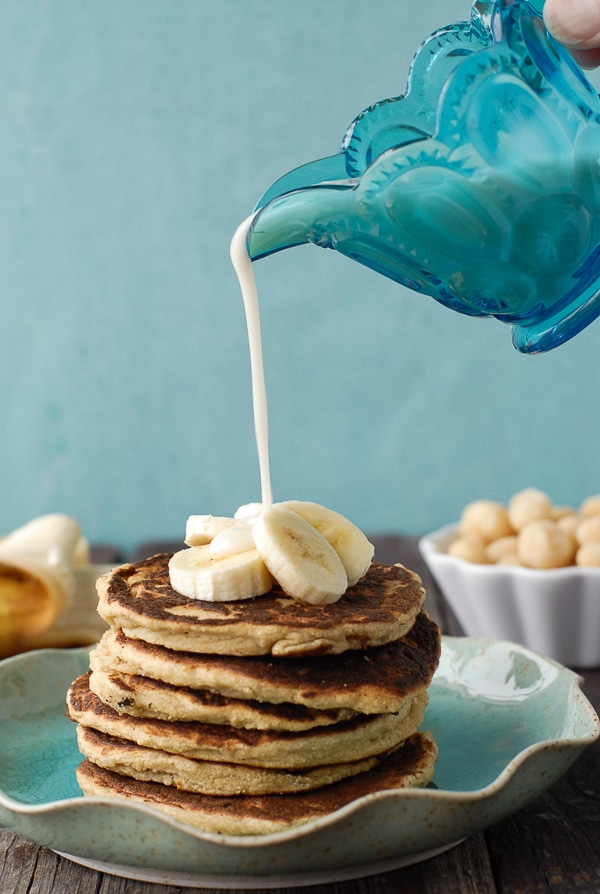 One of my strongest and most lasting food memories were from time in Lahina on Maui, of delicious Banana Pancakes with Coconut Syrup. Too much time has passed for me to remember the restaurant where I first had them but I recall it to be a very local place, not catering to the tourists. It was by a water front and felt a bit like a home kitchen away from home.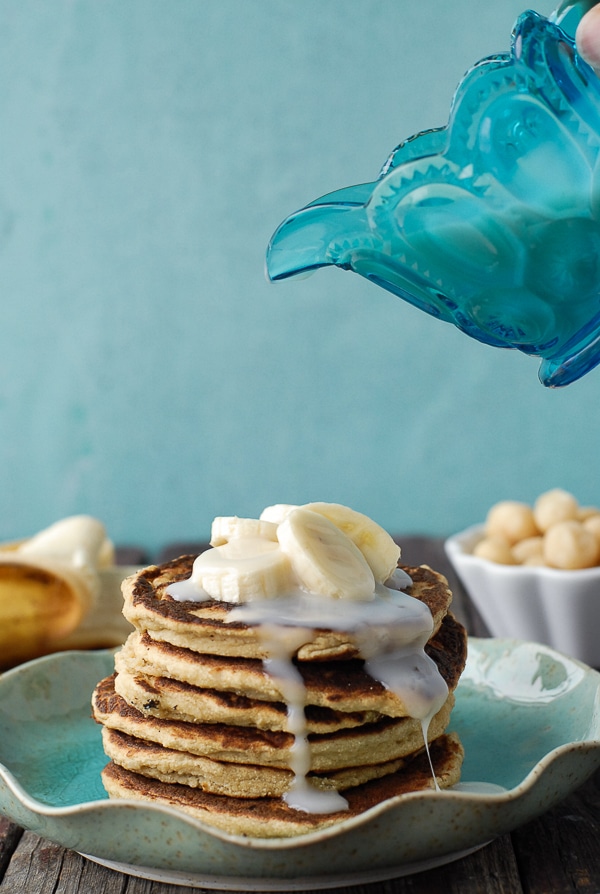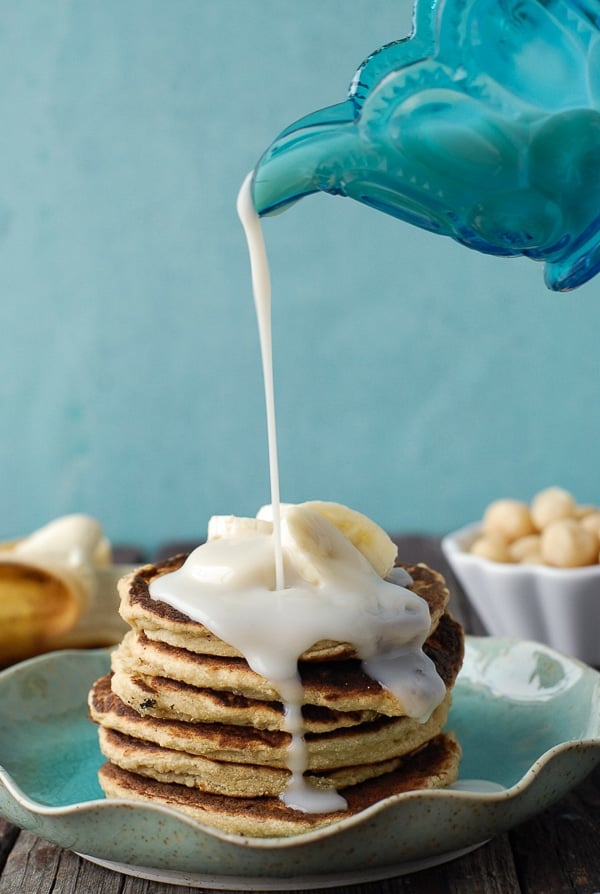 I had never had something as extraordinary as banana pancakes. To me pancakes were Bisquick based with maple syrup (and probably then something like Aunt Jemima). Very ho hum. The Hawaiian pancakes on the other hand were so exotic, and flavorful; a celebration of tropical flavors. I would eat them as often as possible when visiting Lahina, and fortunately returned a number of times over the years to sample them anew.
Perhaps it's the most recent dump of snow cloaked in low teen temperatures, or a food memory kicked off my making Baked Coconut-Pecan Chicken Tenders this week, but these beloved childhood pancakes popped to mind this week. I could not resist the temptation to create a recipe allowing a tropical taste in gluten-free form. For good measure I've added another Hawaiian treat, Macadamia Nuts, making for a beautiful texture and even more delicious bite!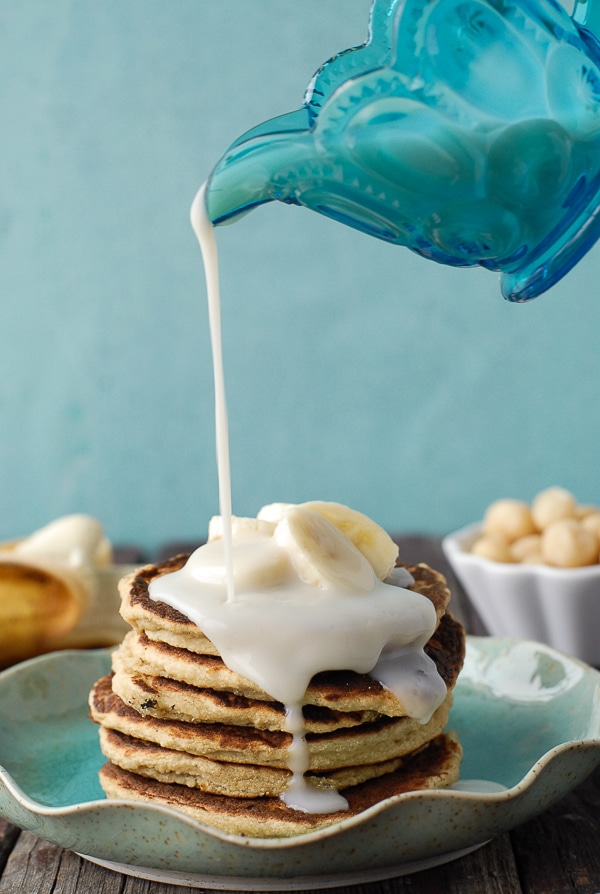 I decided to make these pancakes with a mix of Oat and Coconut flour. Oat flour is one of my favorite gluten-free flours to work with both for its homey flavor and structure, which is something in gluten-free baking can be a challenge. If you have not used Coconut flour you are in for a treat. One whiff when opening the bag will tell the story as it delivers a full, rich coconut smell and light coconut taste. It is not flour in the traditional form but rather made from ground coconut meat which has been first dried. Adding it into the pancake recipe delivers and even full-flavor of coconut while remaining light in texture and taste.

More Recipes to Try!