This post is shared as part of Boulder Locavore's ongoing partnership with Silk, exploring earth-friendly, healthy lifestyles choices and exciting plant-based dietary options.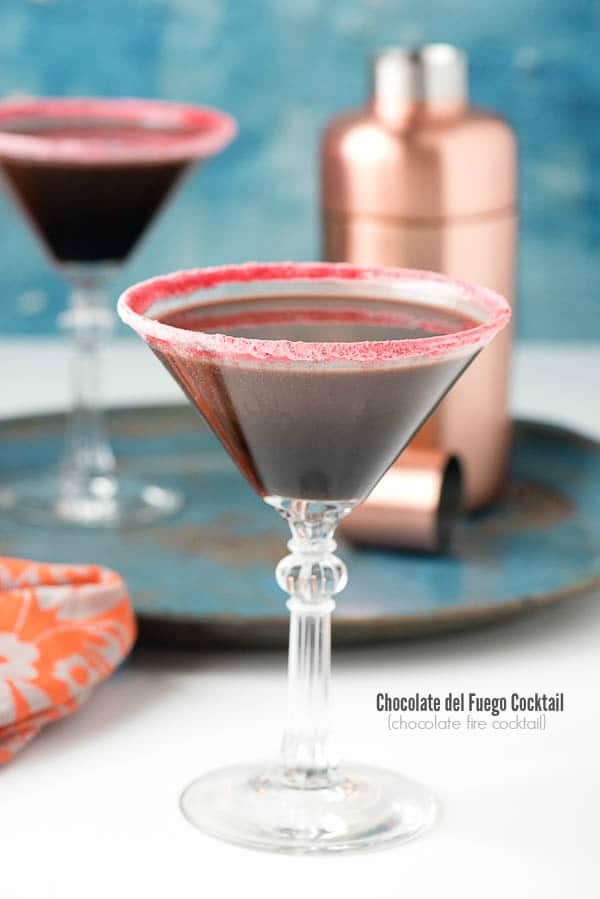 Today is Cinco de Mayo and I know margaritas will be flowing for many.  Not for me though, my friends, for there is a new cocktail in town: Chocolate del Fuego Cocktail (Chocolate Fire Cocktail)!
Perhaps prompted by our latest 5-day douse of winter snow putting a temporary, and chilly, damper on spring, I found myself recalling my first sip of Mexican Hot Chocolate.  I had flown in to New York City to get together with some college friends and we were caught in a deluge of frigid rain.  It was also in the late winter so not completely unexpected but we were wildly unprepared and underdressed.  It was the sort of dampness that is far worse than the cold from snow.  The type that chills one to the bone.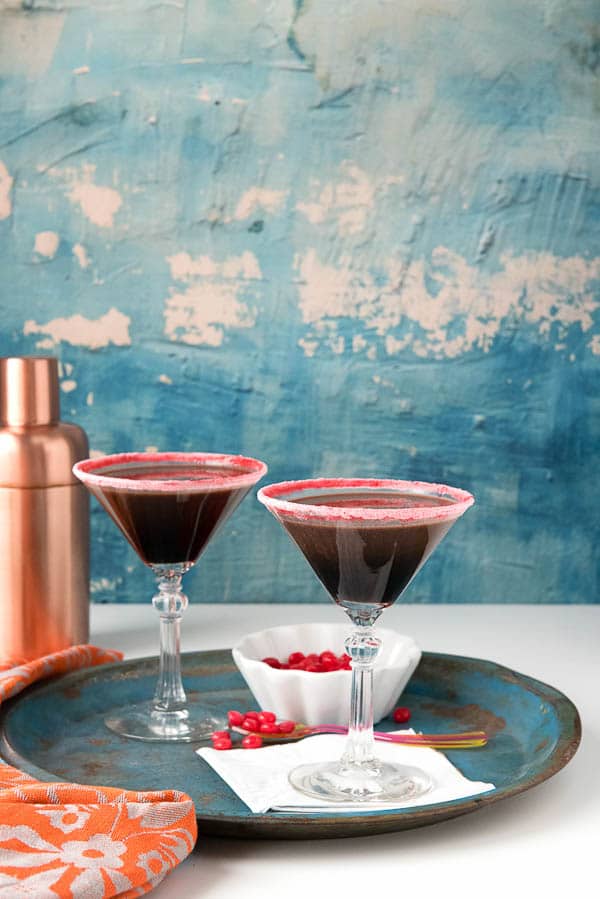 Sopping wet, we dove into a hole-in-the-wall café, the nearest shelter we could find.  We were desperate for anything warm to drink and the Mexican Hot Chocolate on their menu caught my eye.  If you haven't had Mexican Hot Chocolate before it's a delicious blend of chocolate, cinnamon and chili powder making it both hot and spicy.  It was so rich and luscious I've never forgotten it.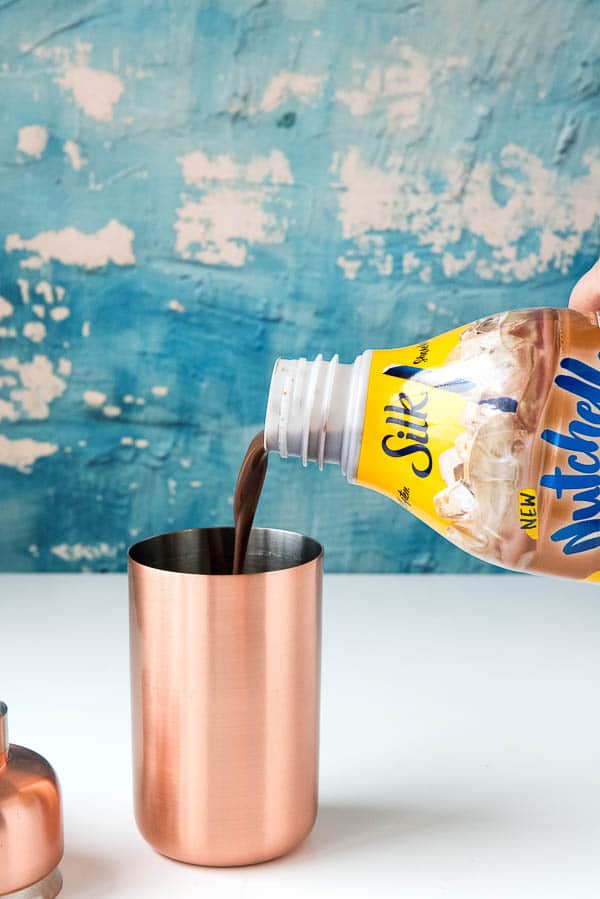 As I was musing over what cocktail to share for Cinco de Mayo this year, the memory of the hot chocolate came back to me (I'm sure the snow and frigid cold helped jostle that memory too).  I had just picked up a new beverage created by my friends at Silk, Nutchello (specifically Rich Dark Chocolate + Walnuts) and thought to taste test for cocktail ingredient opportunity.
I will admit I was taken aback by the rich, robust flavor.  It is very creamy but a nut milk so is also dairy-free.  I did not realize non-dairy milk could be this thick and full-bodied in flavor.  I also loved the flavor of indulgence without it tasting fatty or leaving me feeling sluggish afterwards.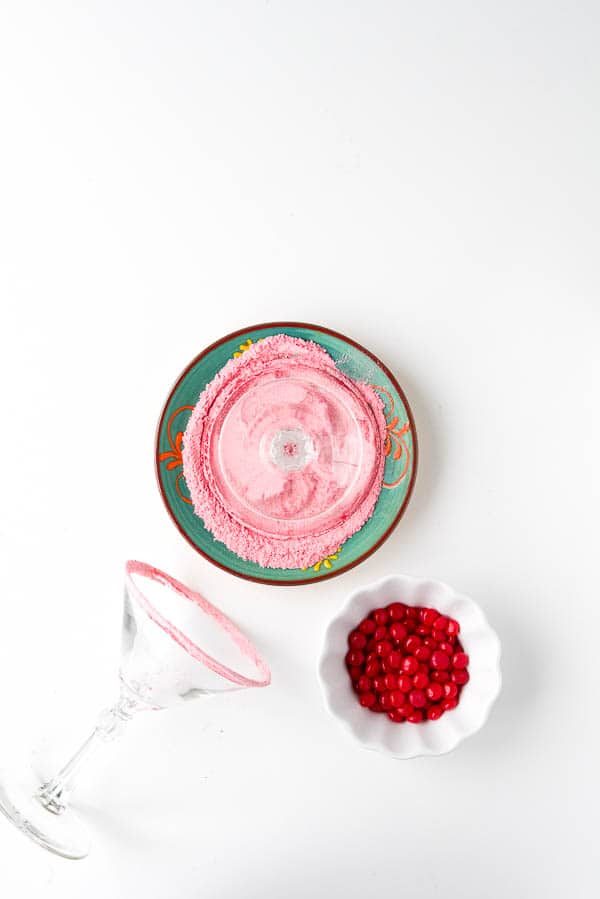 I love a margarita, I really do, but the Rich Dark Chocolate + Walnut Nutchello immediately inspired an idea; with an eye on Cinco de Mayo celebrating, a Mexican Hot Chocolate mixed with a Mexican Coffee cocktail seemed just the ticket.  Cinnamon tequila, coffee liqueur, a bit of orange liqueur muddled with some jalapeno pepper and of course the chocolate Nutchello.
A cocktail glass rimmed with ground Red Hot candies is the final touch.  Chocolate del Fuego; Chocolate Fire Cocktail!  It's rich, chocolatey, with a smoldering spiciness you'll love.  And won't soon forget.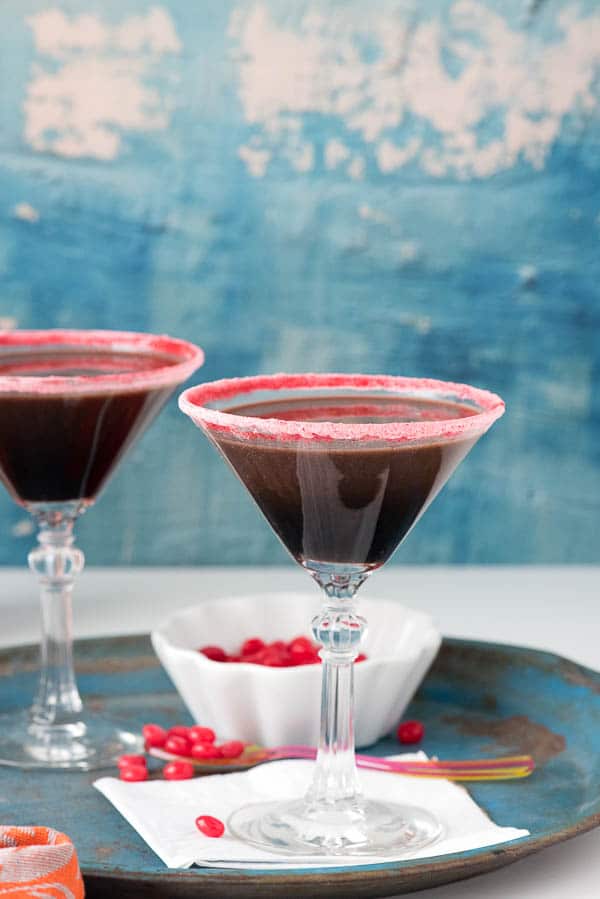 I'm totally hooked on Rich Dark Chocolate + Walnut Nutchello however there are two more flavors: Caramel Almonds + Cashews, and Toasted Coconut + Cashews.  I find them all very refreshing and love drinking them ice cold.  Stay tuned for another fun recipe with with one of the other flavors in a few weeks!  In the meantime you can visit Nutchello.com to learn more and pick up a $0.75 coupon to try any flavor of Nutchello.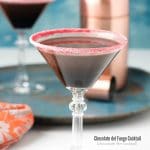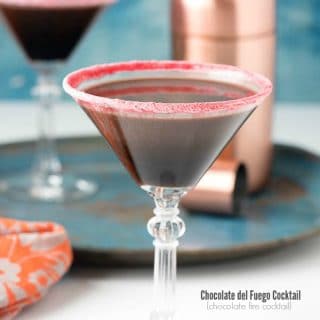 Chocolate del Fuego Coctél (Chocolate on Fire Cocktail)
Ingredients
¼

cup

Red Hot candies

1

ounce

Cinnamon-flavored Tequila

2-

ounce

Coffee Liqueur

1

ounce

Orange Liqueur

(my preference for this is Citronage)

1-

inch

section of a Jalapeno Pepper

, sliced

6

ounces

Silk Dark Chocolate and Walnut Nutchello
Instructions
In a blender or clean coffee grinder, grind the Red Hots into a powder. Rim 2 cocktail glasses with the powder and set aside.

In a shaker or quart size Mason jar with a lid, combine the tequila, coffee liqueur, orange liqueur and jalapeno slices. Muddle the jalapeno. Note: for a spicier cocktail allow the mixture to sit for 20 minutes before proceeding to the next step).

Add the Silk Dark Chocolate and Walnut Nutchello and a handful of ice. Shake vigorously and strain into the prepared cocktail glasses. May be served chilled or at room temperature.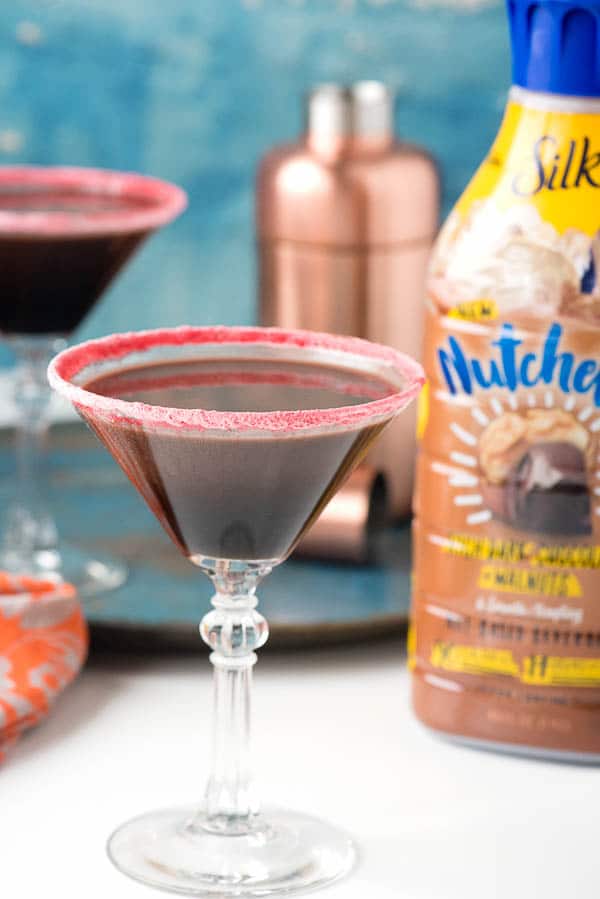 This is a sponsored conversation written by me on behalf of Silk. The opinions and text are all mine.