Whether celebrating the Kentucky Derby or for a refreshing adult milkshake anytime, Mint Julep Derby Ice Cream Floats with Homemade Mint Ice Cream are a win!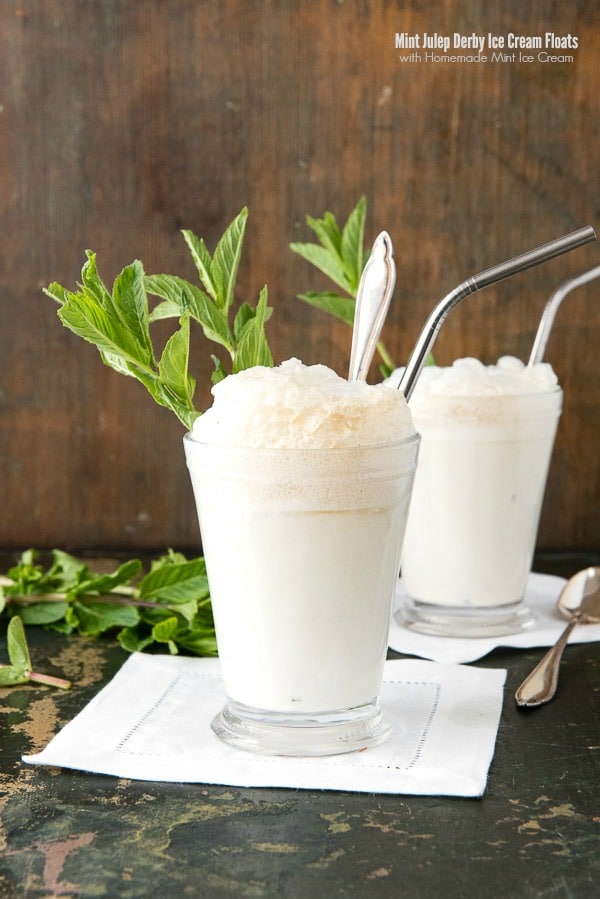 What an exciting week with Cinco de Mayo, Mother's Day AND the Kentucky Derby! So much celebrating to be had. I would love to tell you I've been to the Kentucky Derby and share all the little details.
To date, I have not but that isn't stopping me from turning the occasion into a party at home anyway.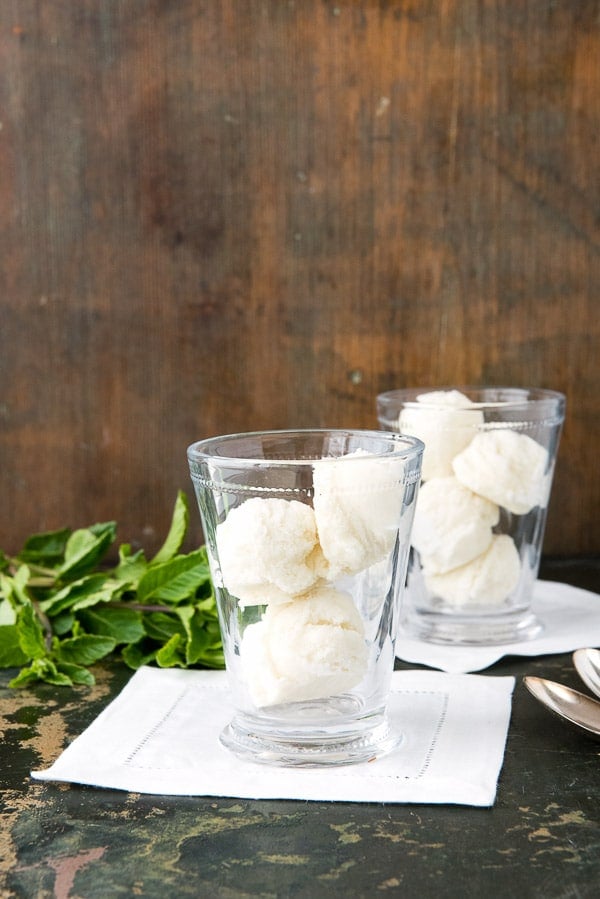 I have been to the horse races however. When I was living and working in California the leader of a work team I was on thought it would be a fun team building offsite to go to the horse races.
In the middle of a work day we took off in our corporate suits to see what it was all about. There were certainly diehards there whom I suspect where there every day with big dreams of striking it rich.
All clutching programs and betting tickets, their angst was palpable.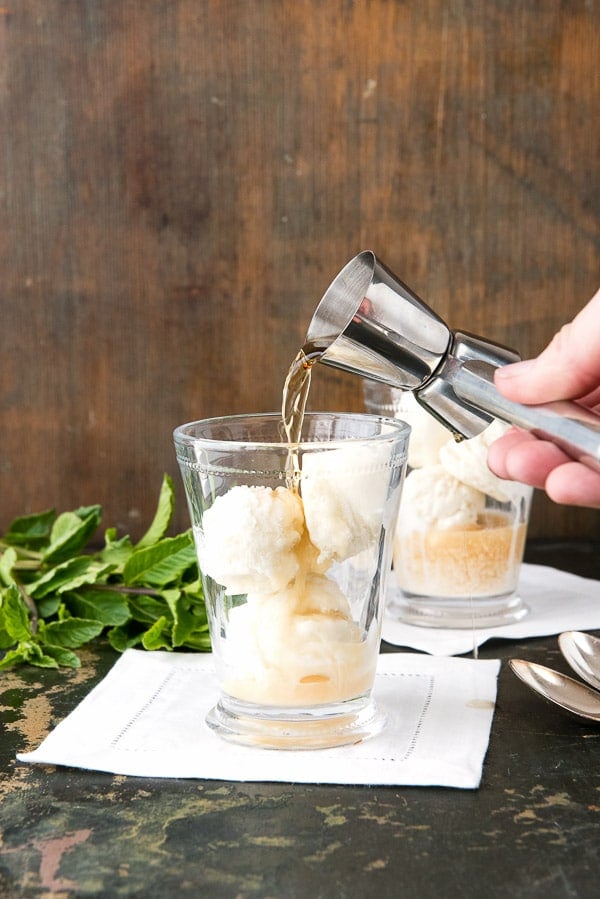 We were each given a small amount of cash to bet. While many were analyzing the race records for each horse or the betting odds, I had to go see the horses. Somehow I felt that would give me a divine intuition which I should bet on.
Before each race I'd go downstairs where the horses were getting ready and try to decide which to bet on. It wasn't completely objective as I was swayed by their names too.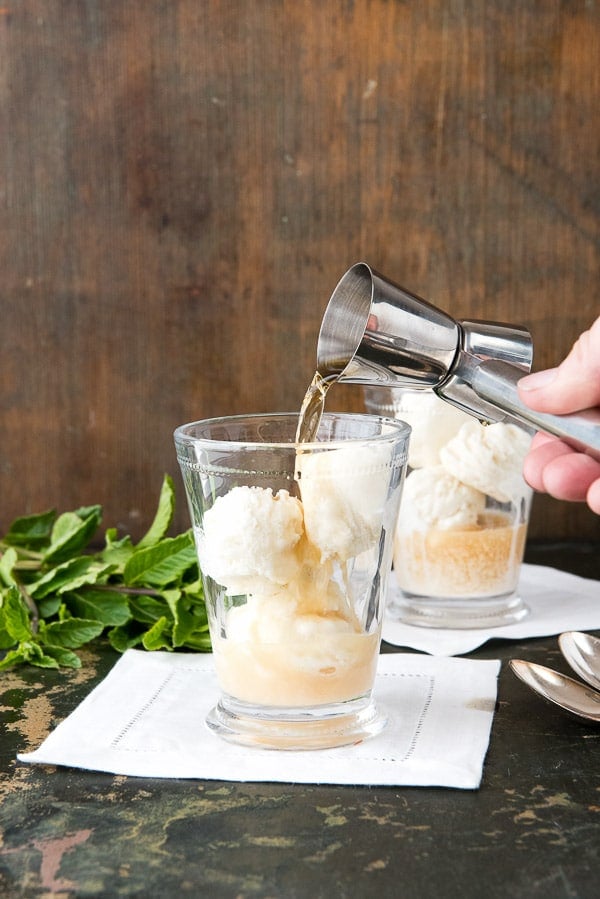 I will tell you my friends I'm clearly not a horse whisperer, at least in a betting realm, because though I think I did win a few it was certainly pure luck or statistics. It was a fun time however and I'd definitely go to The Kentucky Derby if the chance presented itself. But not to bet. To wear a big hat and drink Mint Juleps I think.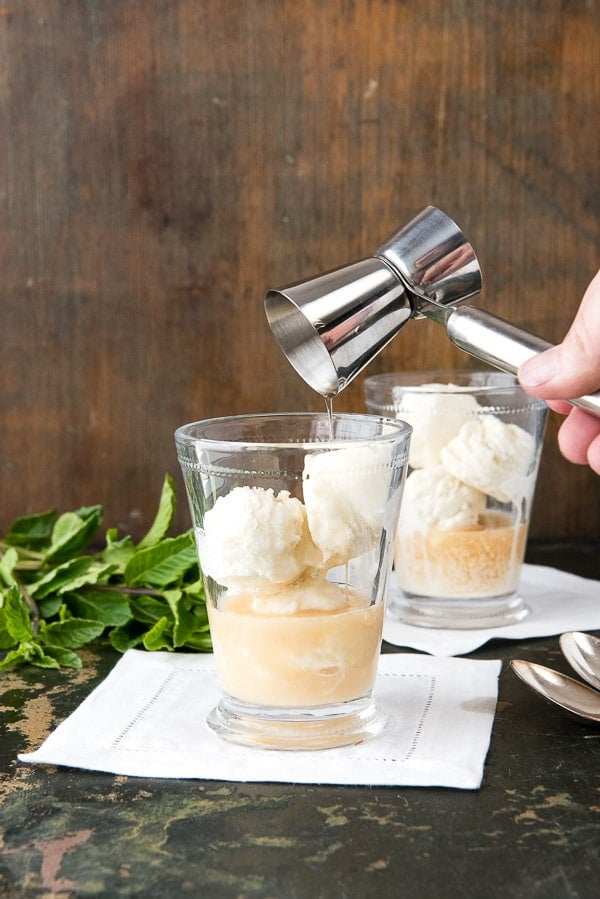 Adult Julep Floats with Mint Ice Cream
Mint Juleps are definitely the iconic Derby cocktail and I wanted to do a little spin on them. Homemade spearmint ice cream made with fresh mint is the starter; and for kids or teetotalers you don't have to go any further.
I'm simply in love with this ice cream. The fresh mint gives it a very true and natural mint flavor unlike mint ice cream purchased at the store.
It's definitely going to be my go to this summer as a means to keep the massive mint crop under control. I also loved these glass mint julep cups (usually they are metal)!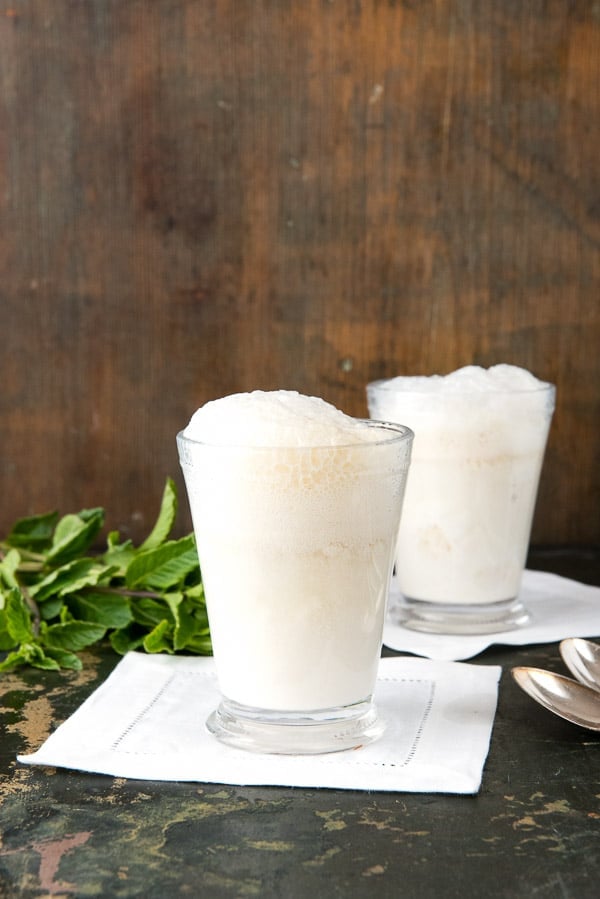 For cocktail-lovers however the mint ice cream is a key ingredient in a Mint Julep Derby Ice Cream Float. Some bourbon and seltzer water top it off and will be perfect for a Kentucky Derby party.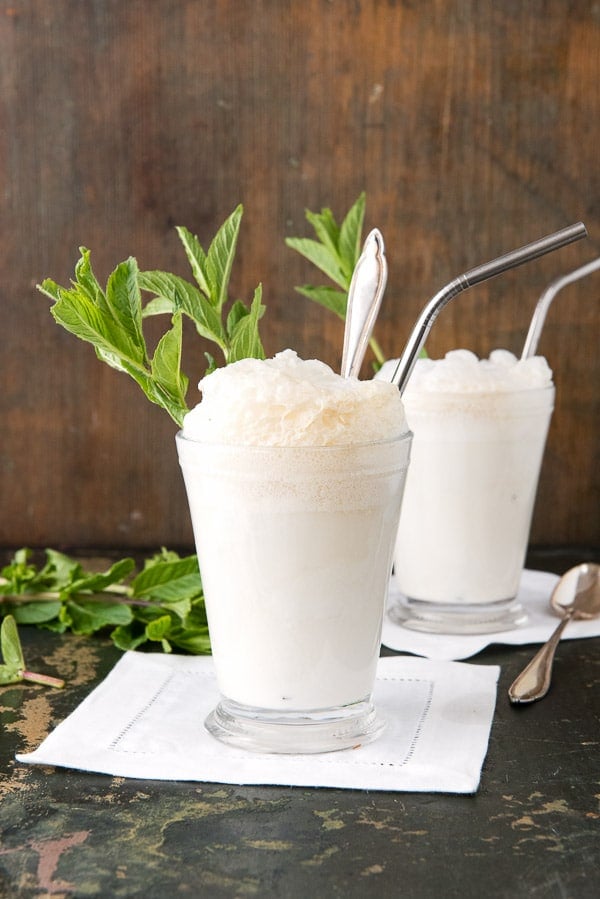 It's a minty cocktail-meets-dessert that will be a huge hit! I like to pre-scoop ice cream balls and freeze them. This makes the assembly much easier in the moment and the ice cream doesn't melt as fast.

Kentucky Derby Party PRINTABLE Betting Cards!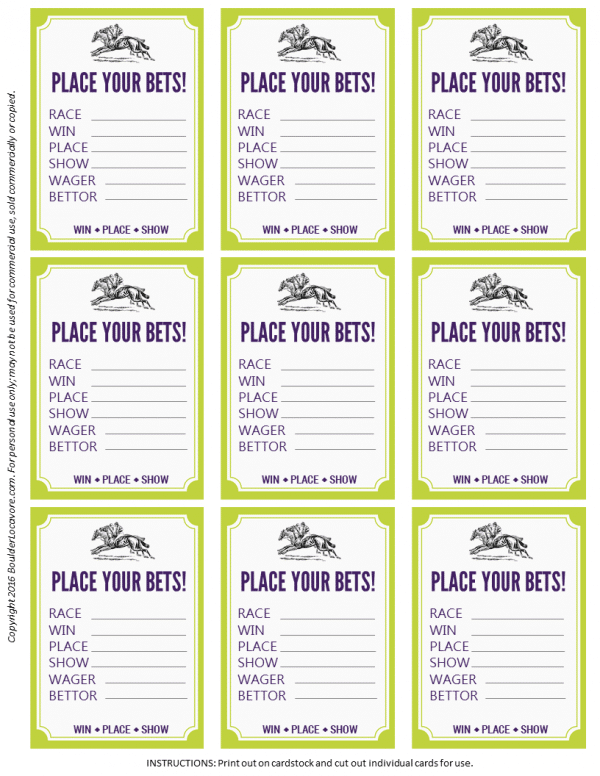 I have another fun surprise for you. I made some free printable Kentucky Derby Party Betting Cards that! There is a sheet of them which I recommend you print on cardstock and then cut out the individual cards.
Whether with a group or watching at home they are a fun way to test your betting skills! Just in case you need a primer on the three bets to be placed on a race, here are the definitions of each one:
To 'Win': betting on a horse to come in first place (that's pretty obvious)
To 'Place': betting on a horse to come in first OR second place (you don't pick which place but win the bet if the horse comes in first or second)
To 'Show': betting on a horse to come in first, second OR third. If your horse makes into any of those three spots, you win!
If you would like to know more here is a link for Betting 101 on the Kentucky Derby website as well as this year's full leaderboard of race horses in this year's Derby.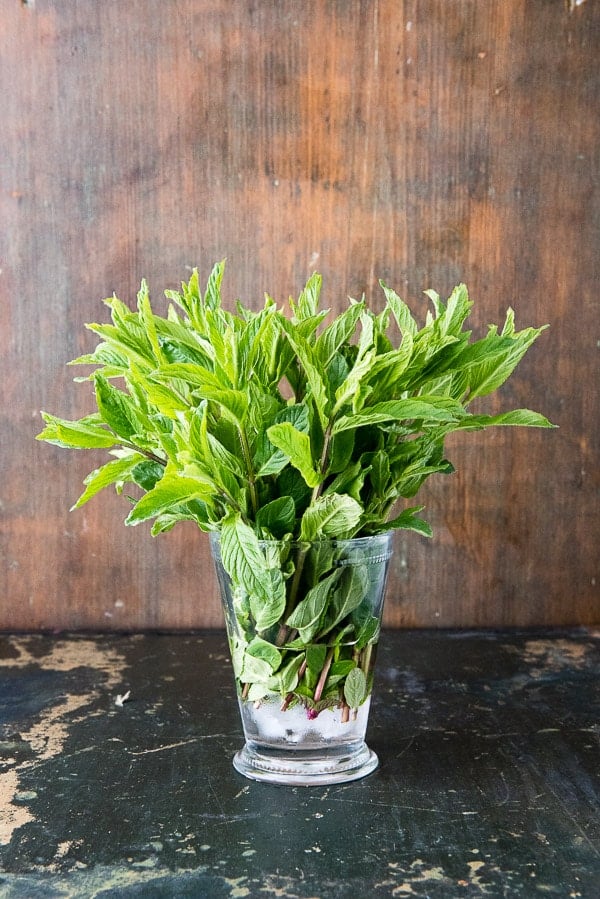 How to make Mint Julep Derby Ice Cream Floats with Homemade Mint Ice Cream – Step by Step: