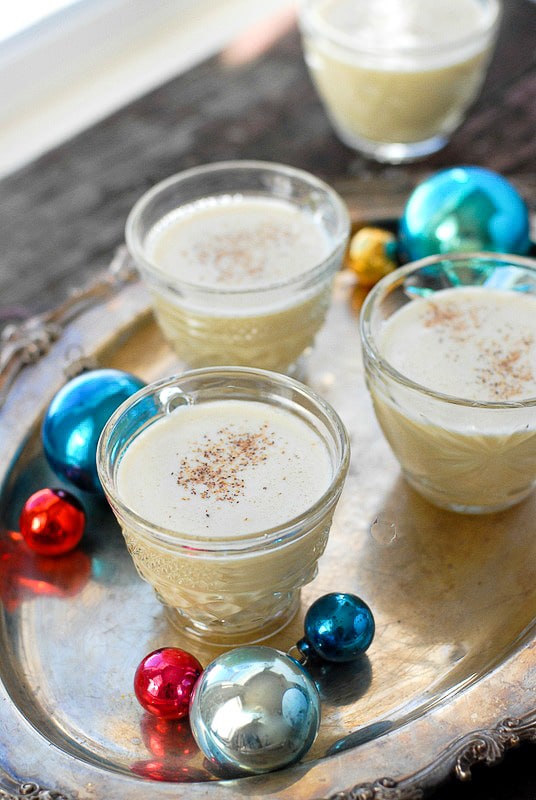 My earliest memories of Egg Nog are not what you'd expect.
I did not discover it surrounded by twinkling lights while donning a red velvet frock with holiday laughter filling the air.
It was from my 13 year old neighbor friend, Paul.
An unlikely introduction which turned into an obsession (Paul's for the nog).
Paul was not your usual Junior High teen.
He was bohemian without a doubt.
He always looked at things from an avant garde perspective when most other teens would not have been able to spell the term, and I loved this about him.
While most teens worried about their outfit, acne or popularity, Paul was considering the deeper more existential aspects of life and those peripheral social elements seeming to catch our peers unaware.

 

Somewhere in the midst the deep dialog about the perspectives of Nietzsche and Kierkegaard, and making up dances to a Bob Marley album I'd won at a dance contest, Paul fell in love with Egg Nog.

 

I had the Betty Crocker cookbook for kids (still do) and there was a recipe for Egg Nog made from scratch.

 

I made it one afternoon and found Paul coming over daily, very much like the backdoor dog on Lady and the Tramp looking for leftover spaghetti.

 

I'm surprised the motor on our blender did not short out.
Egg Nog eventually escaped my culinary landscape until I began to have it occasionally around the holidays from a carton.

 

I found it delicious and very weird after having made the 'from scratch' stuff daily for so long which was light, airy and fresh-tasting.

 

It is one of those holiday consumables that really does not taste the same any other time (unless you are 13 and obsessed) nor does the holiday seem the same without it.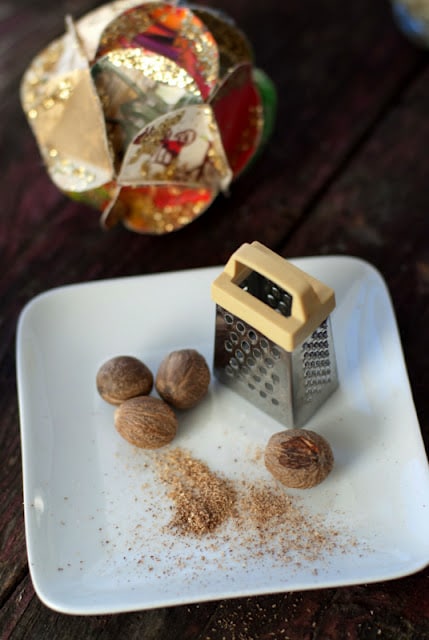 When I ran across a recipe for an adult version in my Great Grandmother's hand I knew I would have to make it.

 

In scanning the ingredients and sampling the recipe I also knew I'd have to rename it:

  

Designated Driver Egg Nog.

 

Holy canole.

 

It's very good; very flavorful, and not too rich but if you serve this please also hand out taxi fare at your holiday party.
My Great Grandmother would have made this in the first half of last century I'd guess.  From the recipe card it is an 'old family recipe' of Mrs. Blair.  I do not know who Mrs. Blair would be but I would not be surprised to find she owned a distillery or perhaps a still at the time.  My Great Grandparents lived each in New York City and then in Washington DC where my Great Grandfather was the Administrator of the Carnegie Institute.  They entertained lots of out of town scientists and mixed with a fascinating circle.  As an example (history buffs take note), my mother remembers as a very young girl watching President Roosevelt's third inauguration parade from Alger Hiss' apartment  (which predated his conviction for spying and other questionable activities).  All this to be said, I feel confident 'Grammy' was a Bon Vivant and not a booze-hound, despite what the ingredients of this recipe suggest.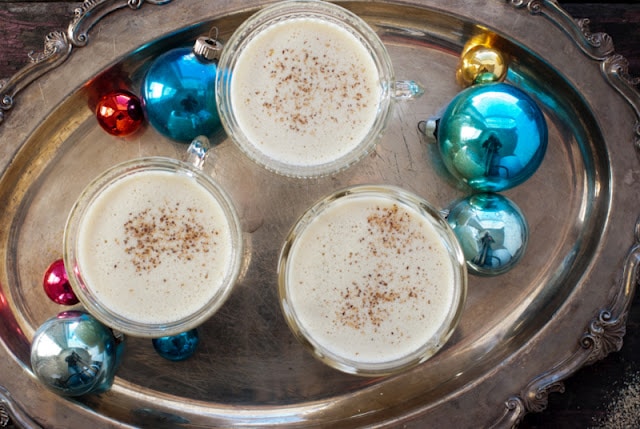 DESIGNATED DRIVER EGG NOG
The flavors in this are perfectly balanced though if you want to pull it back a notch I'd cut back on the Rye Whiskey.

 

The recipe notes to make it the day beforehand.

 

I did so and have stored the 'nog' in a sealed Mason jar in the fridge, taking oh-so-slight sips when the mood strikes.

 

I'm sure with the amount of alcohol you will be safe to store it sealed and chilled for a week or so.
Yield:

 

approximately 7 cups (I made a half batch and it serves plenty)
·

        
12 eggs, whites and yolks separated
·

        
1 quart Rye Whiskey
·

        
1 pint Jamaican Rum
·

        
1 pint milk (not cream)
1.
 

Beat egg yolks with sugar to fully combine.
2.
In a separate bowl beat egg whites until frothy.

 

Add 2/3 of the egg whites to the yolk/sugar mixture.

 

Stir to combine.
3.
Very slowly drizzle in the rye and rum into the egg/sugar mixture stirring gently as you pour.
4.
Slowly pour in milk and stir to combine.

 

Stir in remaining 1/3 egg whites; stir to combine. Sprinkle with a bit of nutmeg when serving. 

 

Refrigerate in a sealed container until serving and/or for storage.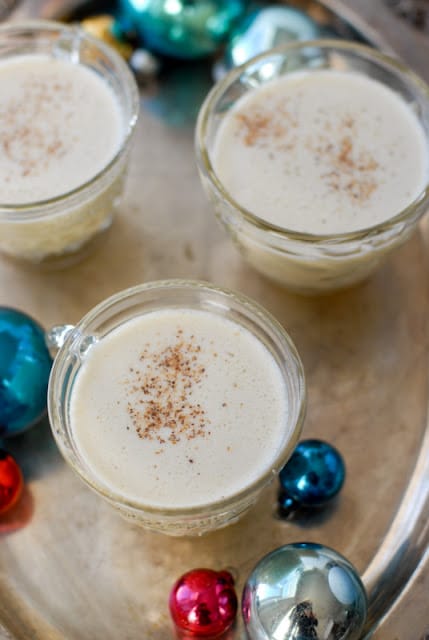 Note on use of raw eggs:  This recipe uses raw eggs (as did the recipe I made with Paul).  Living in more cautious times with concerns over Salmonella (which was present then too) to be the most cautious I would recommend using pasteurized eggs which should remove any risk from eating raw eggs.  The statistics on contracting Salmonella are pretty slight but of course follow your own judgment.
A note on Rye Whiskey for gluten-free consumers:
 

Most major governing bodies for gluten free foods (National Institutes of Health's Celiac Disease Awareness Campaign and the Canadian Celiac Association for example) state the belief that the distillation process of a spirit extracts any gluten present leaving them gluten free.

 

I have occasionally read some dissenting views but the main position holds.

 

In this case to be extra cautious I did contact Leopold Brothers who confirmed their Rye Whiskey IS gluten free.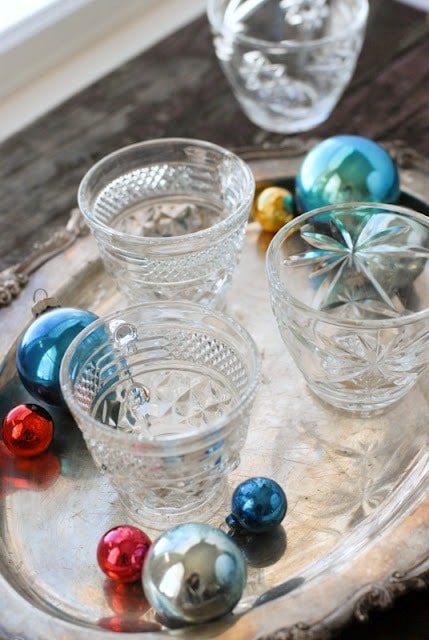 At the risk of sounding like the Ad Counsel, 'Drink Responsibly'.

 

And frankly after drinking this, please 'Walk Responsibly' too.

 

Bicycle riding after consumption not recommended.