Fresh berries, mint, filtered water and sweetener is all that is needed to whip up a refreshing batch of Blackerry Mint Agua Fresca. This natural 'fresh water' drink is perfect for non-alcoholic celebrating of Cinco de Mayo or to take the edge of a blistering hot summer day!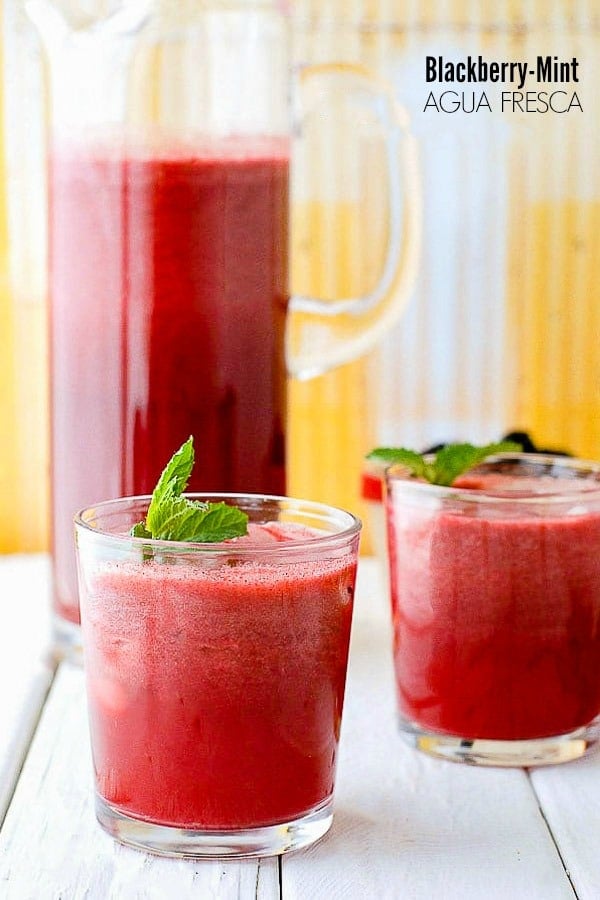 Cinco de Mayo is a perfect reason to enjoy traditional Mexican food and drink to join in the holiday celebration. Whether it be at home or at a favorite Mexican restaurant, it's a fun day to relish delicious Mexican fare.
If I were to ask what drink is most popular you'd most likely guess a Margarita which arguably is the case. However for those choosing not to imbibe for whatever reason, Blackberry Mint Agua Fresca is a fantastic choice!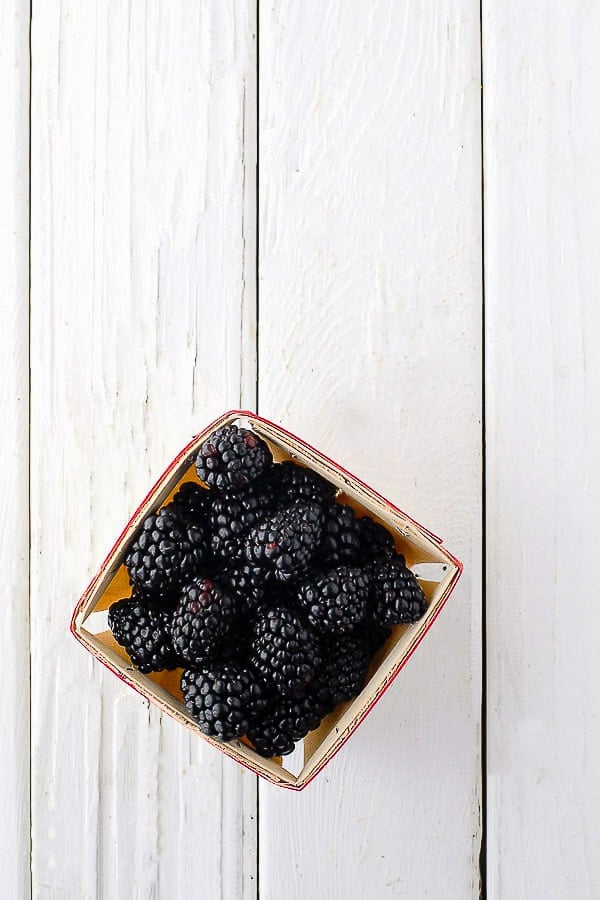 Simply put Agua Frescas are 'fresh waters' made of fruits, flowers, or seeds mixed with water, a bit of sweetener to make a lightly-flavored non-alcoholic drink that is very refreshing.
This delicious Champagne Mango-Lime Agua Fresca recipe is another one I love. Made with Champagne Mangoes, also called Ataulfo Mangos, it has a tropical taste and gorgeous orange color.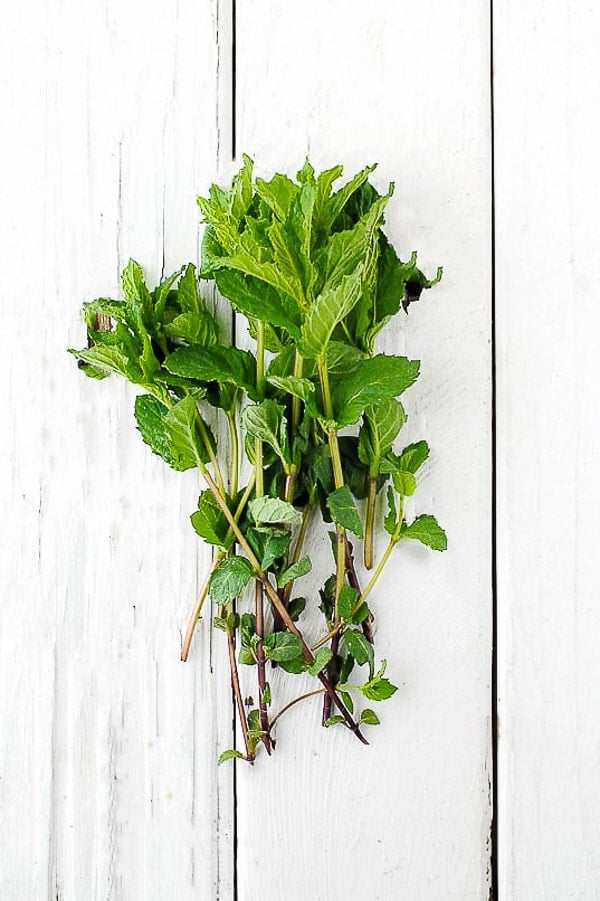 I couldn't resist sharing this Blackberry Mint Agua Fresca this year. Made with fresh berries and mint, the natural flavors are completely thirst-quenching in a gorgeous shade of ruby.
It is not overly sweet, allowing the natural flavors to shine, as well as remains refreshing being mostly water. It can be blended up in 10 minutes allowing a perfect last minute booze-free tribute for a 'cheers' on Cinco de Mayo….or any day!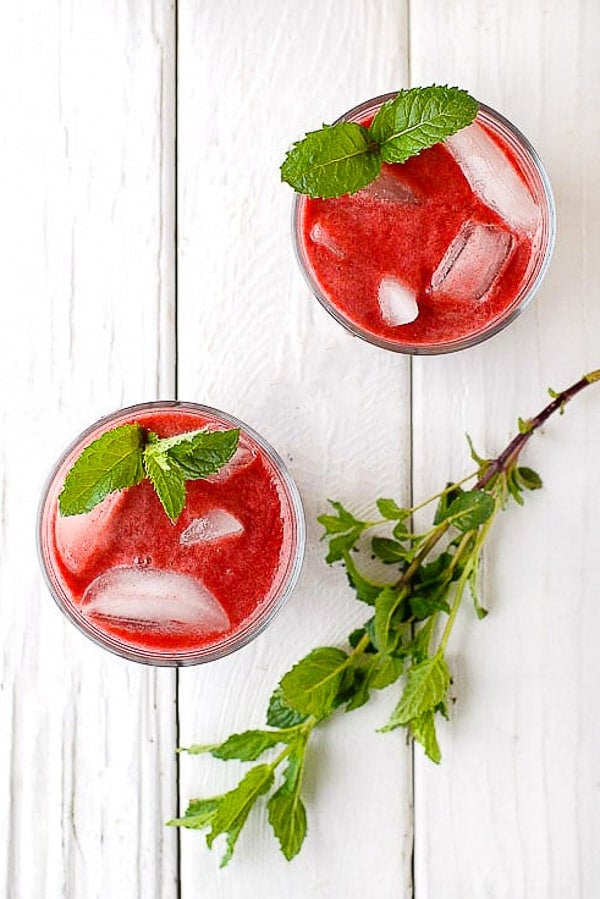 The Roots of the Cinco de Mayo Holiday
Whether or not you have Mexican roots, if you are in the U.S. you most likely feel the Cinco de Mayo festivities in the air. Cinco de Mayo, or 'Fifth of May', commemorates a battle win for Mexico over the French in 1862.
The French outnumbered the less well-equipped Mexican army by double however were defeated in this significant battle. No other country in the Americas was every invaded again by a European army, making it even more to celebrate.
The original American Cinco de Mayo celebrations started with Mexican-American citizens in the American west and grew in popularity in larger cities as a Mexican heritage celebration.
It grew gradually in popularity, taking off like wildfire in the 1980's when marketing firms for products such as beer realized possible gain and began to promote it. Most major cities in the U.S. hold Cinco de Mayo celebrations today.