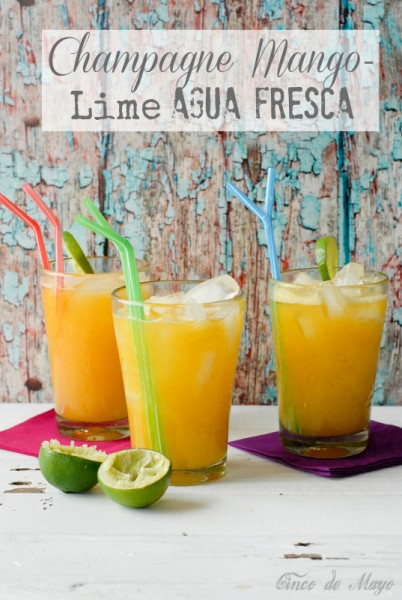 With Cinco de Mayo approaching this weekend, all eyes are on the coveted Margarita!
However not everyone chooses to imbibe and mixing it up with a favorite non-alcoholic drink from Mexico is a sure win: Agua Fresca.
Literally translated to be 'fresh water', Agua Fresca is an indigenous drink of Mexico which blends fresh fruits, water and some sugar for a light, refreshing drink.
The first time I tasted Agua Fresca was on my only trip to Mexico visiting friends in Puerto Vallarta.
It afforded my kind of travel; embedding locally and experiencing things as close to what the native residents do as possible.
I personally loved the watermelon Agua Fresca finding it completely thirst-quenching as well as reminding me of something similar made fresh when I lived in Singapore.
In both countries fruit stalls dedicated to making these drinks fresh to order are on the ready to whip up this simple, restorative beverage, especially fabulous in high heat.
Ataulfo or Champagne Mangos
For a festive version in preparation for Cinco de Mayo I decided to make Agua Fresca with Ataulfo, or Champagne Mangos.
Grown in Mexico for decades, this variety of mango has only recently become popular in the U.S. Champagne mangos are smaller than the more familiar mango variety, bear sweet, juicy golden flesh without fibers, a thinner more easily removed pit leaving it full of available meat.
Their season is from March to September in Mexico so they can be found in most markets at this time of year.
I love the unusual taste of a mango feeling it truly is not like any other fruit. Far more exotic than our usual citrus, apples, pears and berries, mangos taste like a tropical vacation!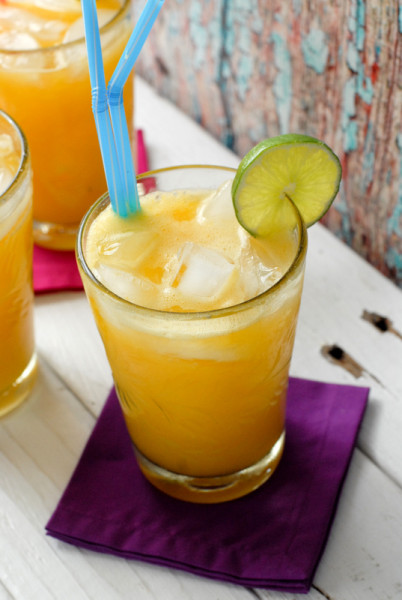 More Recipes You'll Love!