Tropical Fruit Sangria, is there anything more summery? Refreshing tropical juices and fruit chunks, white wine, orange liqueur and more make this the perfect infusion to have in the fridge all summer long.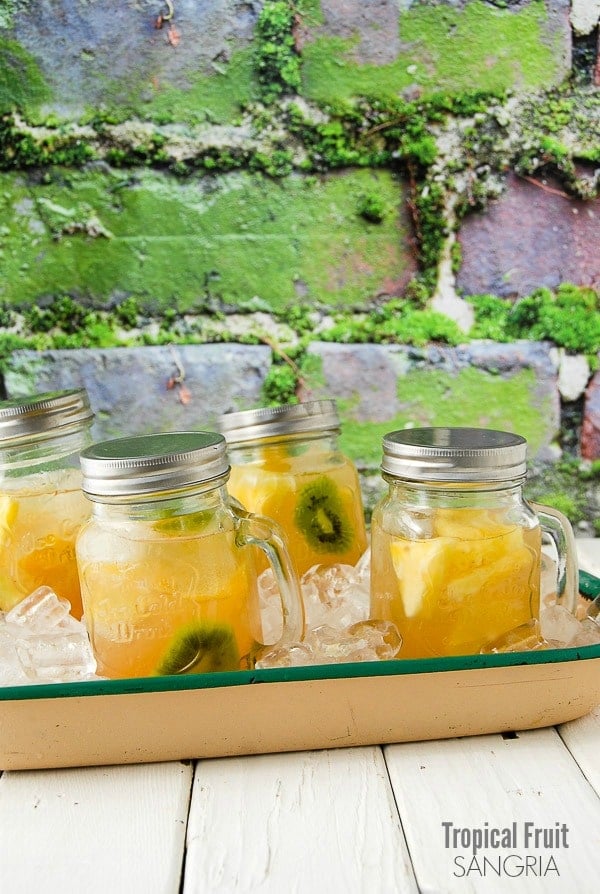 Summer is finally settling in and I'm seeing a light at the end of the early summer tunnel of doctor's appointments, passport renewals, college and high school registrations and orientations. One of my kids is learning to drive this summer. After driving for decades it's hard to remember all the little simple details we all do instinctively.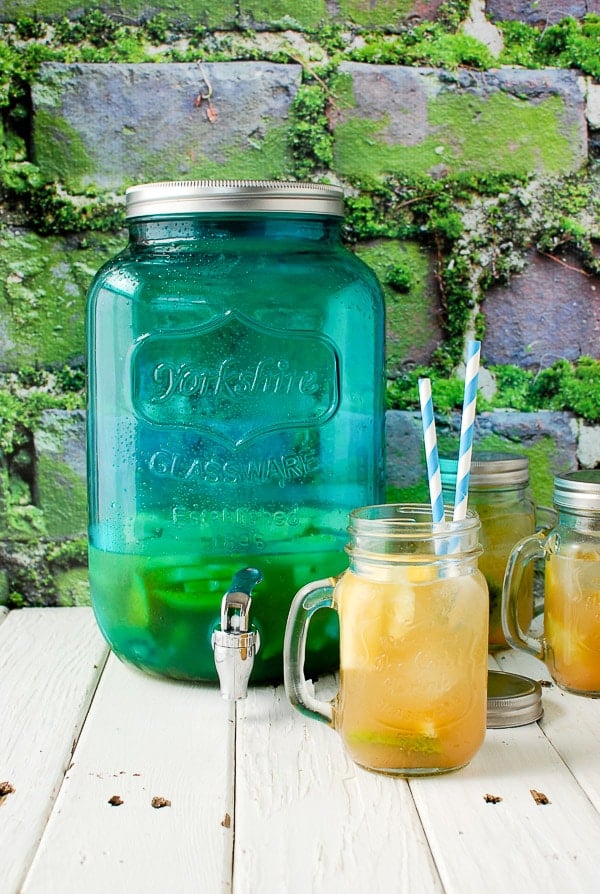 We've been taking long drives in the countryside on uninhabited dusty roads through farmland, rolling green grassy hills and past refreshing looking lakes. I can tell you nothing tastes better after those lazy summer drives than Tropical Fruit Sangria on the rocks! It's thirst quenching and the tropical flavors taste like an exotic vacation!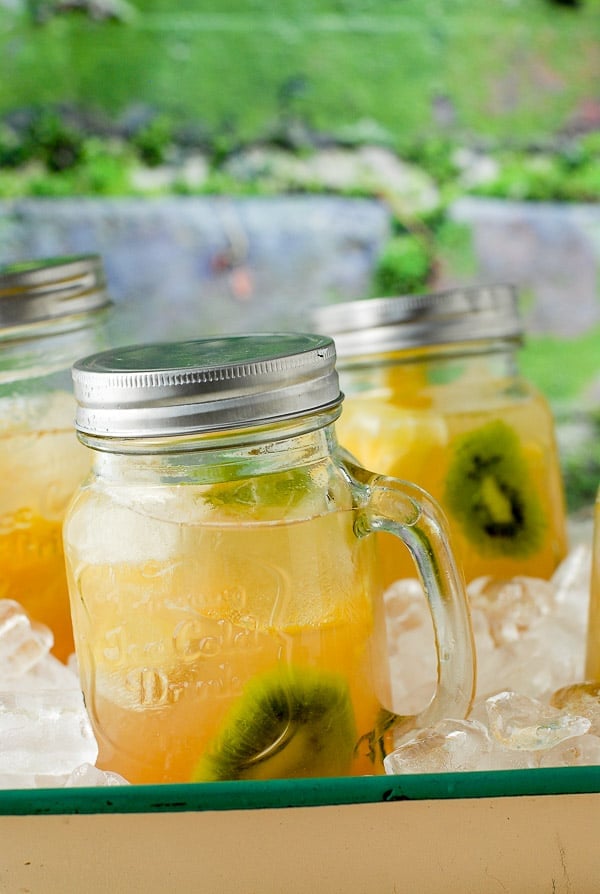 Over the last summers I've found having infusing jars full of delicious ingredients ready in the refrigerator to take the edge of sultry summer nights or entertaining unexpected guests is the way to go. This Tropical Fruit Sangria is a great example of that. Refreshing, sweet tropical fruits and juices, white wine, orange liqueur and pear brandy combine into a light cocktail that feels like a tropical vacation. It's so simple to make and can be kept in the fridge to be poured at will.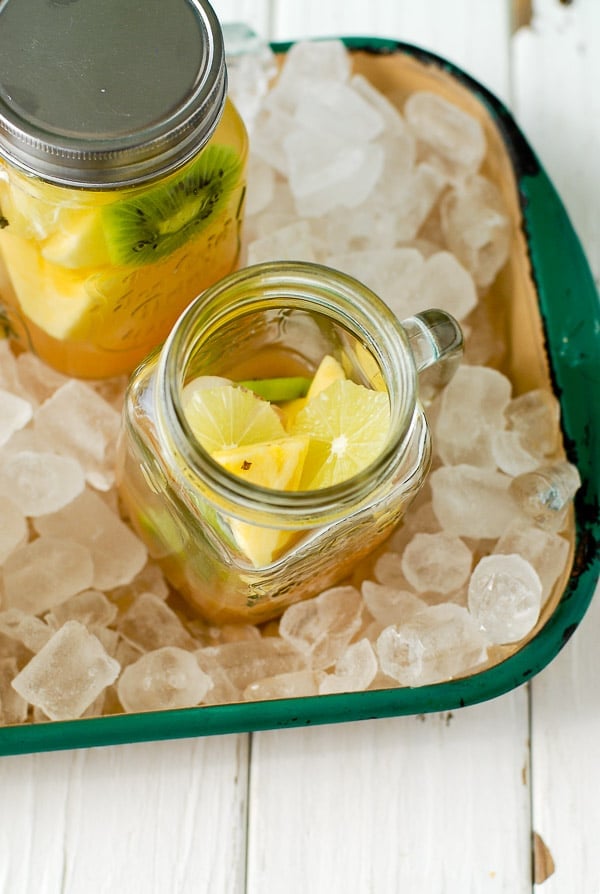 If you aren't familiar with sangria, it's a delicious sweet infusion of wine, liqueur and fruits. I make it all year round but summertime is always a favorite season with all the fresh available fruits. My recommendation is to make sangria, Tropical Fruit Sangria included, in large infusing jars with spigots. This allows you to easily fill a glass from the refrigerator without taking the container out or having to strain the fruit manually. I also love serving tropical fruit sangria in Mason jar mugs on ice. It is an easy and fun way to prep for a summer gathering.