A classic Mojito is perfect for a summer sipping cool down with fresh mint, lime juice and rum. For a seasonal twist, muddled fresh blueberries make these Blueberry Mojitos as delicious as they are pretty in a jewel-tone pink! For those preferring no rum, a 'faux-jito' option is included.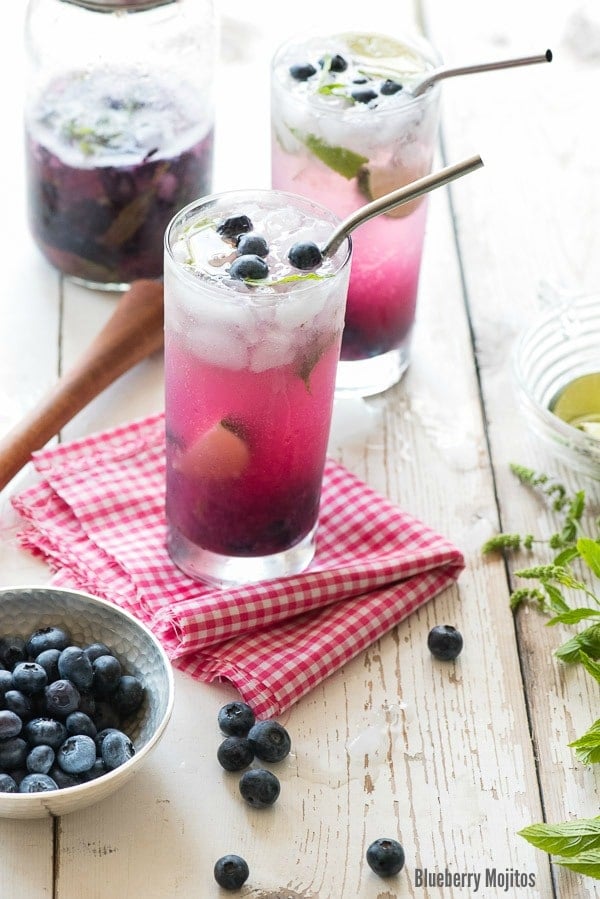 At this time of year, my home garden screams for mint recipes. I'd show you a photo of what I'm talking about but I would be in full shame mode. A fortunate by product are these Blueberry Mojitos I'm sharing today.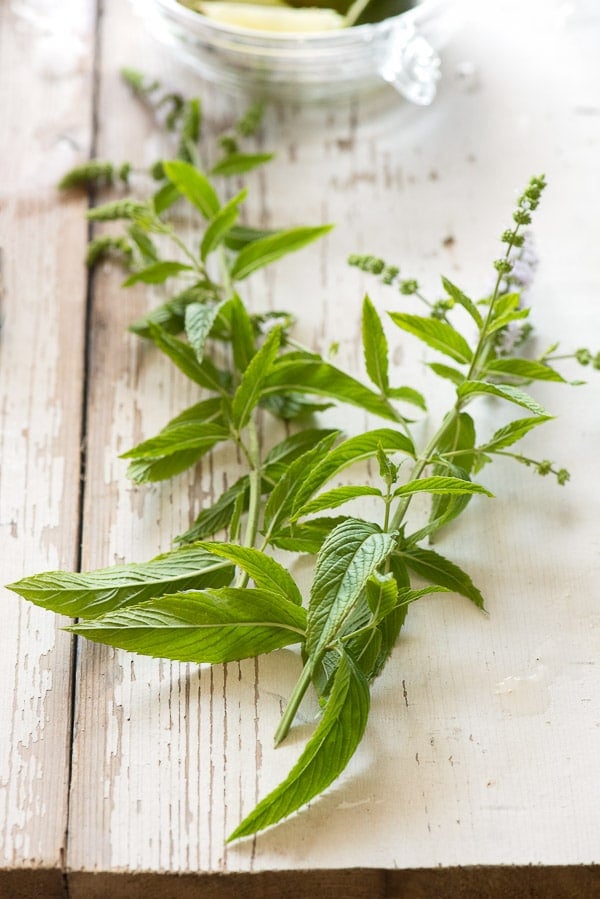 Long time readers will recall the unfortunate gardening error I made oh so many years ago. Knowing far better than my final judgement, I went back and forth before sticking a little, unassuming mint plant in the ground instead of in a pot which I ultimately knew was the right choice. I rationalized 'I can manage this', and rhetorically propped myself up with 'how far can one mint plant actually spread ANYWAY?!'.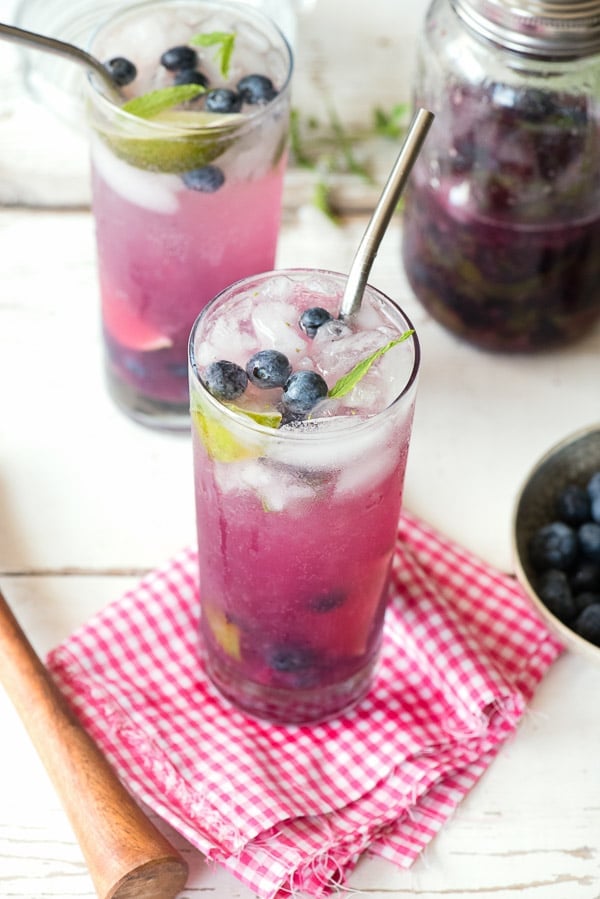 Friends, if you ever find yourself asking that question, it's a cosmic tap on the shoulder to tell you it will be far bigger than you can fathom. That tiny plant overtook the entire 4 foot by 10 foot raised garden bed. Mint spreads with runners underground, making it nearly impossible to eradicate once it's taken hold. It has popped up along the sidewalk in a rocked-in bed, on the other side of a fence about 20 yards away. It's fierce, this mint.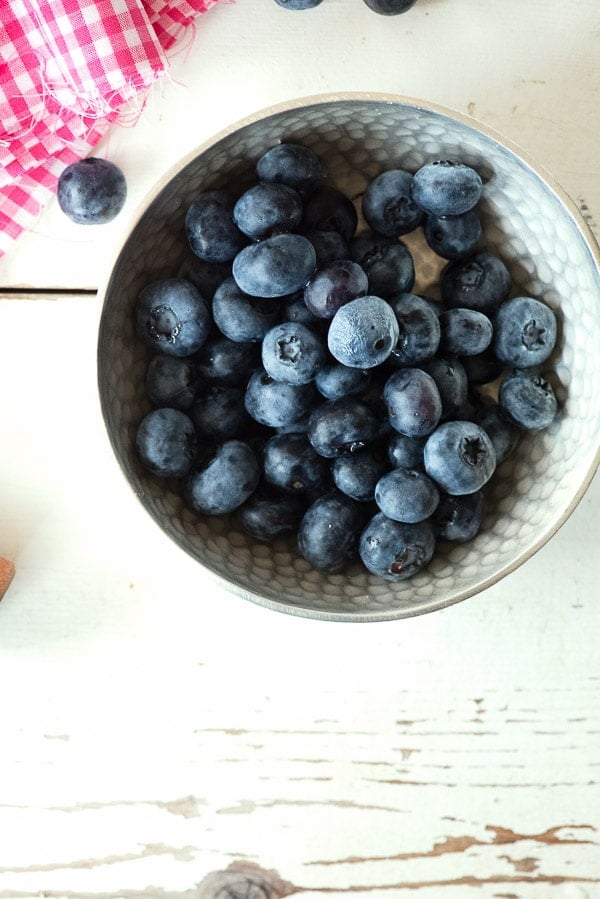 One saving grace about it is that when I went out to clip four measly stalks for the Blueberry Mojitos I noticed it's beginning to flower and was full of bees. For any aware of the bee hive collapse going on right now, you'll share my bliss. Anything allowing bees to thrive and pollinate is something I can get excited about.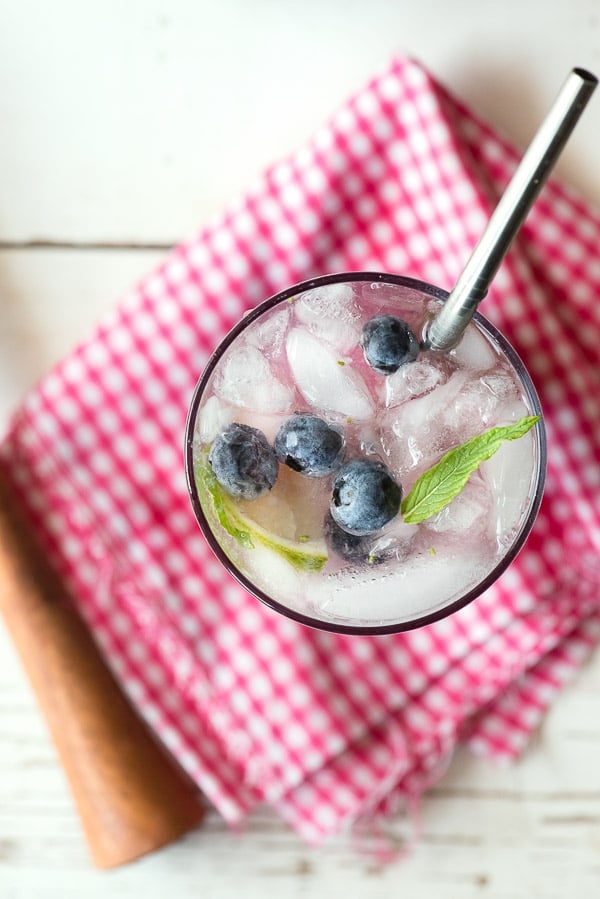 For those enjoying traditional mojitos this is a fun seasonal twist that shakes up into a gorgeous jewel tone pink (you'd think it would be blue right?). It's fresh and fabulous and a great sipper on a steamy summer day.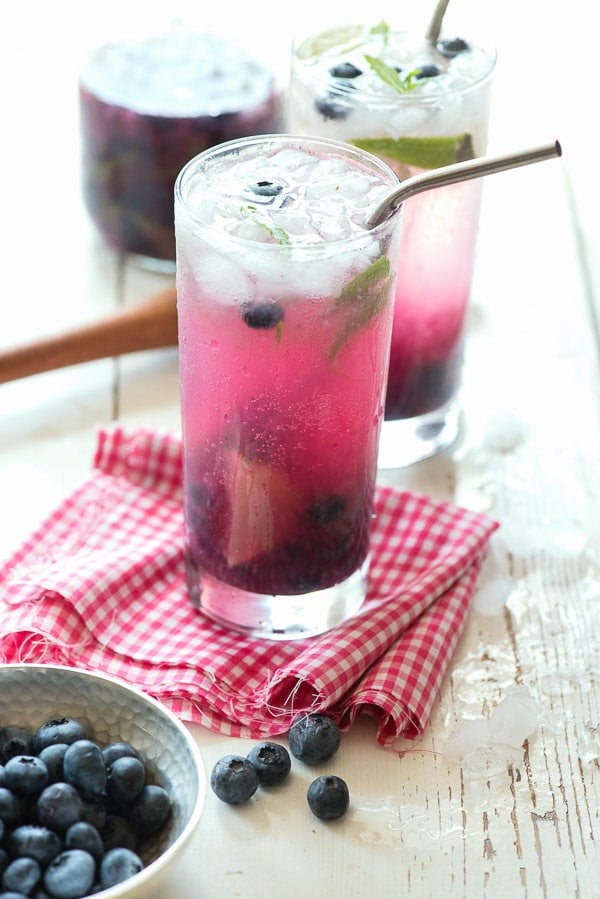 For those too young or choicefully teetotalling, no worries, I made a faux-jito version too! It has a bit more club soda and all the delicious ingredients other than the rum!