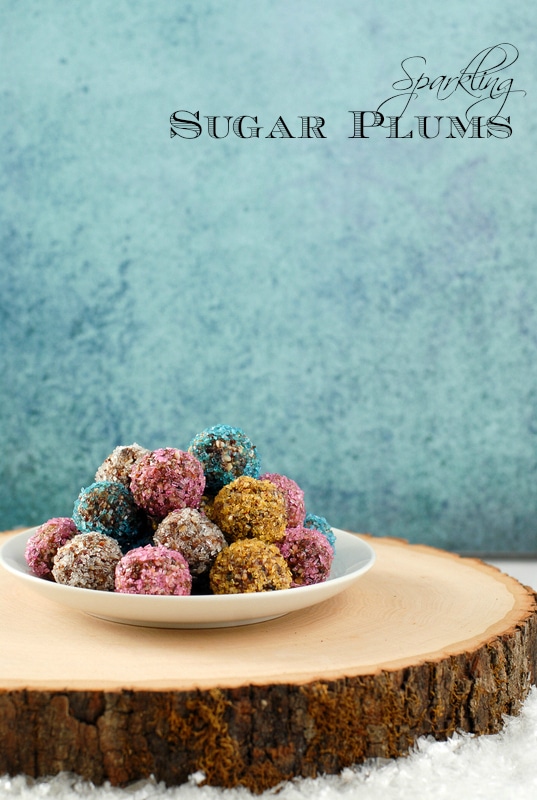 Pretty, shiny things; I love them.  Sparkly things are all the better.  I suspect I was a Magpie in a prior life.
Even better than pretty, shiny things are friends that make them and I have one of mine to share with you today.  I've been fortunate to know my friend Alison of Alison Blair Studio since our eldest tots were in Kindergarten together.  She herself is a bright shiny person and I've adored her from the start.
Alison is a jewelry artisan whose wares can be found in boutiques in Boulder, at the Farmer's Market as well as stores internationally and such esteemed publications as Oprah, Lucky, and many more.  Constantly innovating, Alison creates beautiful gemstone necklaces, earrings, and fun rings; casual jewels for everyday and more upscale wares for steppin' it up.  I love her simple, clean designs and of course the array of colorful faceted gemstones that are her signature look.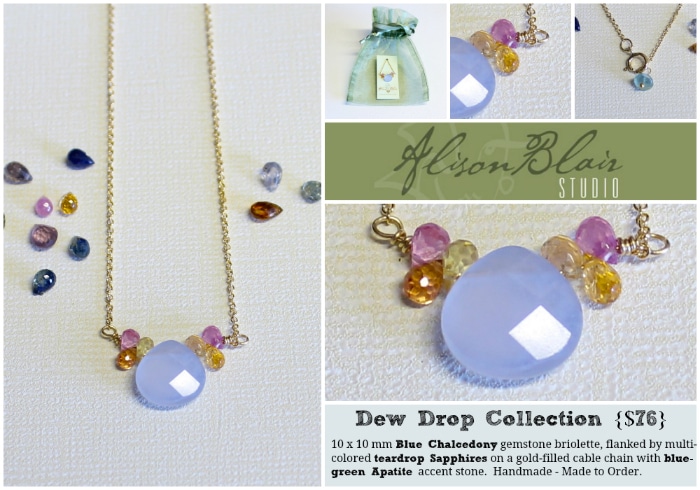 Alison Blair Studio has expanded to open an Etsy store where you can find her gorgeous jewelry online.  She recently created a beautiful new necklace for her Dew Drop Collection: a center Blue Chalcedony briolette flanked by colored Sapphires on a gold-filled chain with a sweet Apatite accent stone at the clasp.  She generously asked if I might want to give one to a Boulder Locavore reader ('heck yeah')!  So guess what?  Someone will have the chance to own an Alison Blair Studio design (retail value $76).  Come peek at her other designs too and keep track of her on Pinterest and Facebook.  She is always coming up with something new and fun.
It didn't seem right to dazzle with Alison's bling without sharing a worthy recipe as an accompaniment:  Sparkling Sugar Plums.  Ever since I was a child going to the Nutcracker ballet annually was a part of our holiday tradition.  In the event you have not seen it, the heroine Clara takes a trip to the Land of Sweets with a Nutcracker Prince to be entertained by dancing Arabian Coffee, Mother Ginger (with a skirt burgeoning by mini dancing gingers) and the star Sugar Plum Fairy.  The set is lavish with tantalizing larger-than-life treats.  It was only upon considering this post that I began to research how to make Sugar Plums.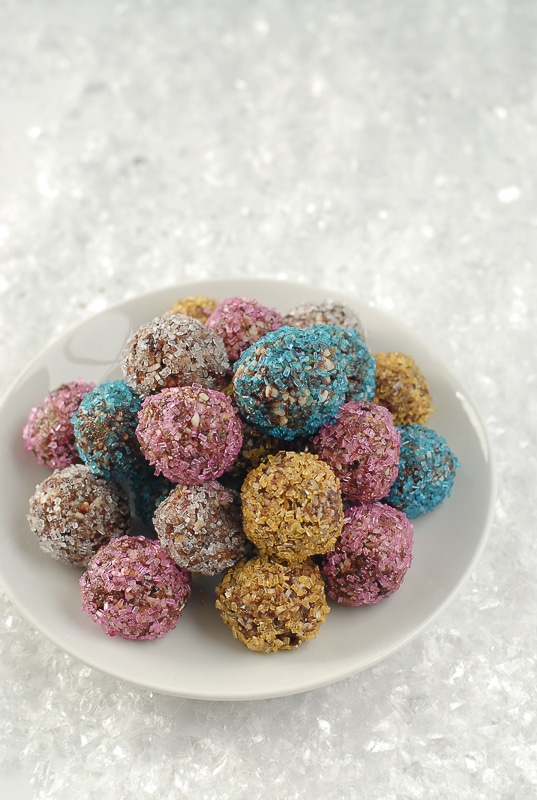 Contrary to the name, Sugar Plums are not plums covered in sugar.  They are a dried fruit, nut and spice mixture pulverized into small balls rolled in coarse sugar.  Sans the sugar they are actually a pretty healthy, dense nutritional snack naturally sweetened by the fruits.  With the sugar they become a whimsical eye-catching surprise.
The traditional fruits are earthy and the spices palate-catching.  One might expect the winter traditionals of cinnamon, nutmeg, allspice but instead caraway, fennel and anise, carry the flavors of the sugarplums.  For my version I decided to mix it up and use more holiday-traditional fruits of dried cranberries, currants, cherries and the customary 'plums' (prunes) and apricots.  I did use coarse sugar but added in decorating and sparkling sugars in opalescent jewel tones…..I could not resist!  No cooking required for these treats and once created they stay fresh for a few weeks.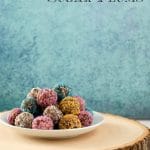 Sparkling Sugar Plums
We have all heard of Sugar Plums from the Nutcracker Ballet and other holiday lore, but have you ever had or made them? Now you can! Sugar Plums are actually ground dried fruits, nuts with spices rolled in coarse sugar. A flavorful treat with strong spice flavors unusual to most deep sugary holiday sweets.
Servings
40
Sugar Plums (about 1 inch diameter)
Ingredients
6

ounces

Slivered Almonds

4

ounces

Dried Plums

(prunes)

2

ounces

Dried Cherries

(sweetened)

2

ounces

Turkish Apricots

2

ounces

Zante Currants

2

ounces

Dried Cranberries

(sweetened; with apple juice if available)

¼

cup

Confectioner's Sugar

¼

teaspoon

Anise Seeds

¼

teaspoon

Fennel Seeds

¼

teaspoon

Caraway Seeds

¼

teaspoon

Ground Cardamom

Pinch Kosher Salt

¼

cup

Honey

1

cup

Decorating or Sparkling Sugar

(may use multiple colors)
Instructions
In a large dry skillet over medium-high heat, toast the almonds, stirring often until they begin to turn golden and aromatic. Remove from heat and allow to cool to room temperature.

Once cool, place the almonds, plums/prunes, cherries, apricots, currants and cranberries in the bowl of a food processor. Plus the mixture until it becomes granular and is holding together. Do not allow the mixture to become a ball by over processing.

Place the anise seeds, fennel seeds, caraway seeds and ground cardamom into the large dry skillet. Over medium-high heat allow the spices to lightly toast (1-2 minutes), while stirring constantly. They will become aromatic. Remove from heat.

In a large mixing bowl, combine the confectioners' sugar, spices and salt. Either sift to combine fully or whisk together.

Add the fruit-nut mixture and honey to the mixing bowl. With damp hands, mix all the ingredients together until fully combined.

Place the decorating or sparkling sugar(s) in a bowl (or multiple bowls if using different colors). Scoop a heaping teaspoon of the fruit mixture and roll gently between the palms of your hands to form a ball. Gently roll the ball in the coarse sugar and place on a cooling rack to dry for a few hours (the balls will be a bit tacky in texture when first rolled; they are edible then but slightly sticky).