Sour Cream Raisin Pie is an easy custard pie full of vanilla-plumped soft raisins, a sour cream custard and fall spices you'll love! Great for Thanksgiving or anytime of the year.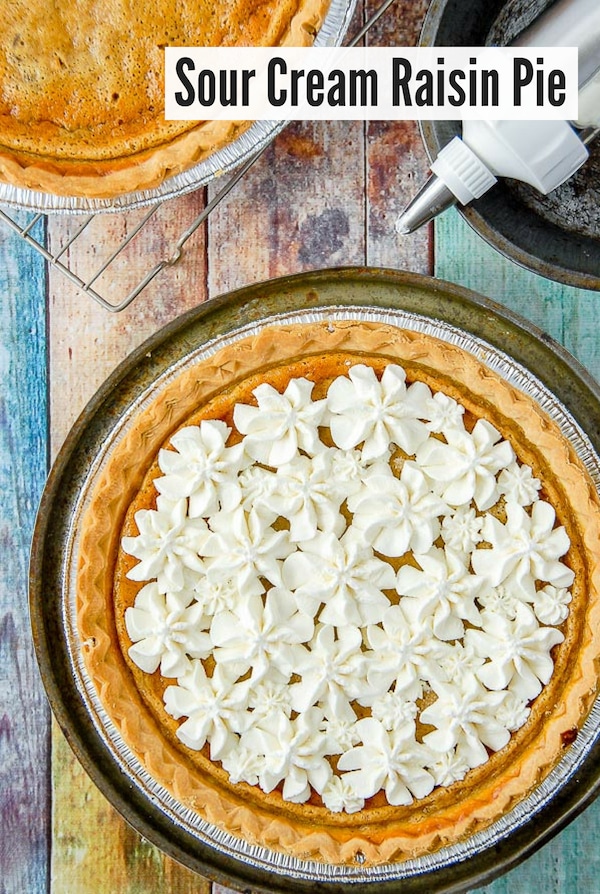 Sour Cream Raisin Pie is an old-school classic pie that is easy to make and boasts favorite seasonal flavors. It holds its own amongst Thanksgiving favorites of pumpkin pie, mincemeat pie and pecan pie, offering a wonderful surprise.
It's VERY easy to make and will likely become a new favorite on your dining table. This recipe was my Grandmother's and without it I never would have known about this best kept secret pie!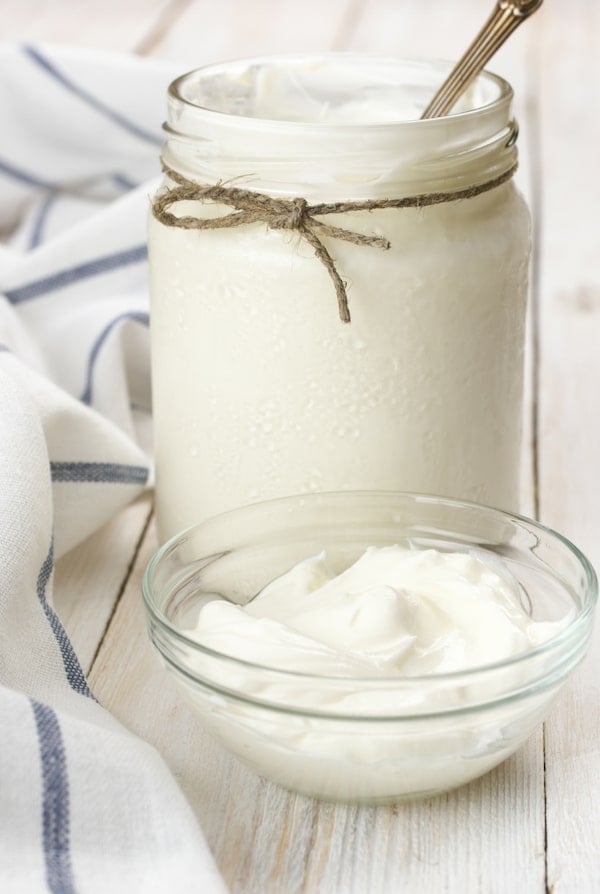 What is Sour Cream Raisin Pie?
I'll confess If you are like I was when I first heard of Sour Cream Raisin Pie, the word 'yuck' came to mind. I think I imagined the texture would be lumpy and tapioca-like. And I couldn't imagine the flavors really.
The pie has the most wondrous texture, chock full of vanilla-soaked pudgy raisins filling every bite. Sour cream blends together the earthy spices of clove and cinnamon into a lovely custard base.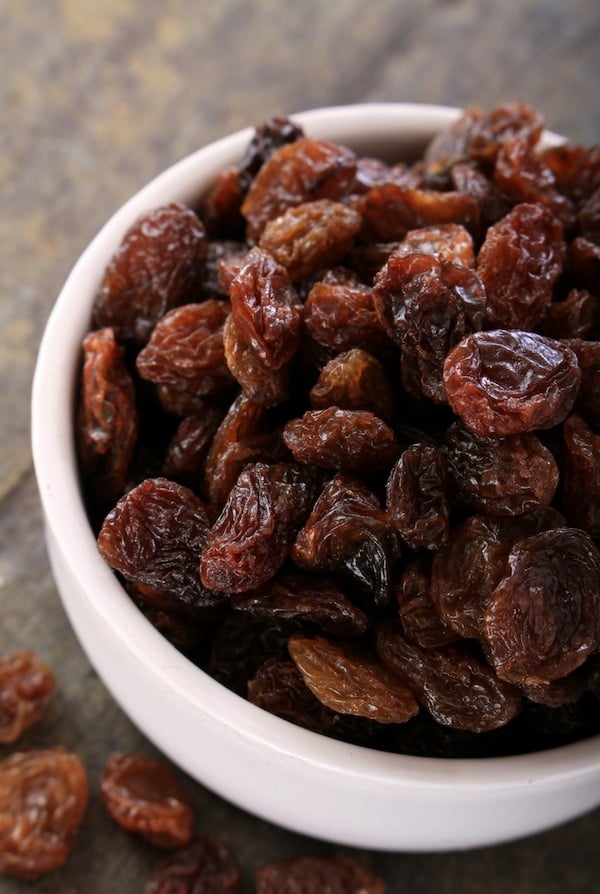 It's a pie for all season as well; uber flavorful yet light enough for the summer months, with the seasonings giving a nod as easily toward the cool weather months.
Sour Cream Raisin Pie can be eaten at room temperature or chilled. No one else will be bringing it to the summer picnic or potluck, nor any Friendsgiving or Thanksgiving meals, so you can bask in the glory of originality as well as introduction of a new favorite dessert.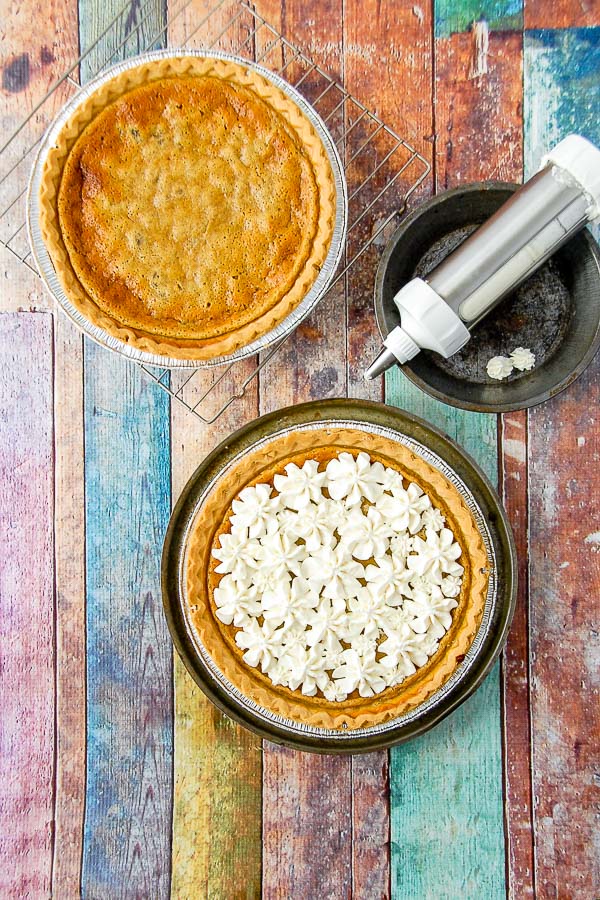 My Favorite Pie Crust recipe
Butter Pie Crust is my all time favorite pie crust recipe. It's easy to make and very forgiving (hard to mess it up).
It makes a delicious flaky crust every time!
The recipe post also contains more information about blind baking a pie crust.
Shortcut Pie Crust Tip
If you are in a pinch for time use a premade pie crust.
Keeping a stash of them in my freezer lets me whip up a pie with no notice.
Sour Cream Raisin Pie is fast to make and especially during the holidays this tip takes time out of the baking process.
If you love making your own crust from scratch, go for it!
Simply follow the instructions to pre-bake or 'blind bake' before filling and baking the pie.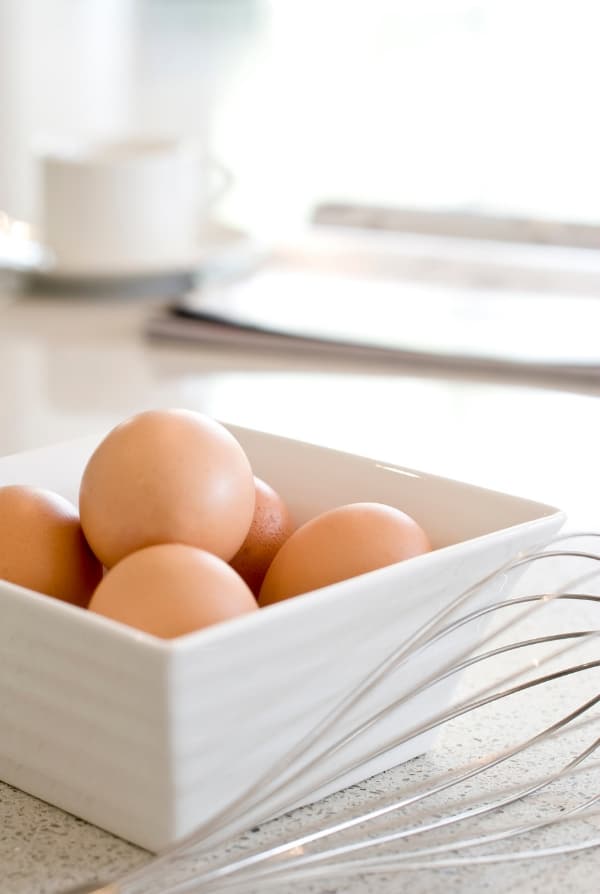 Use Gluten-Free or Regular Pie Crust
This pie may be made with any pie crust. I prefer Whole Foods Gluten-Free Bakehouse crusts for my gluten-free baking. The prepared pie shells are kept in the freezer area and I have a couple packages in my freezer at all time (also great for quiche!).
The filling is naturally gluten-free.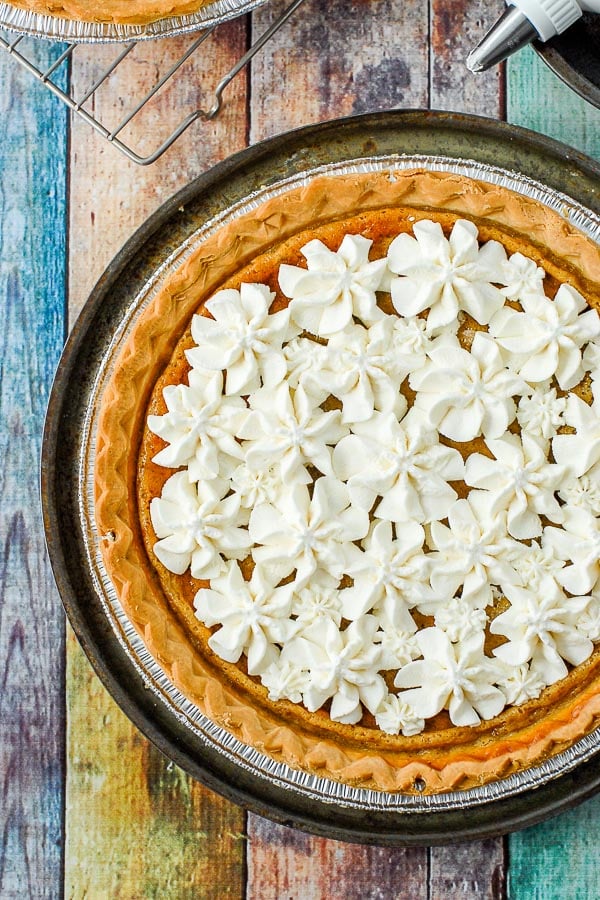 How to Make this Raisin Pie
Preheat the oven to 350 degrees.
Place the raisins in a mixing bowl with vanilla extract and cover with boiling water for 10-15 minutes.
Bake the pie shell for 10 minutes.
In a large mixing bowl whisk together the brown sugar, cinnamon, cloves, salt, sour cream, eggs, and lemon juice, until fully combined.
Drain the raisins and mix into the filling.
Spoon the filling into the prepared crust and bake for 25-30 minutes. Once cooled the pie may be served or chilled for serving later.
The pie cooks in less than an hour and takes about 15 minutes to construct!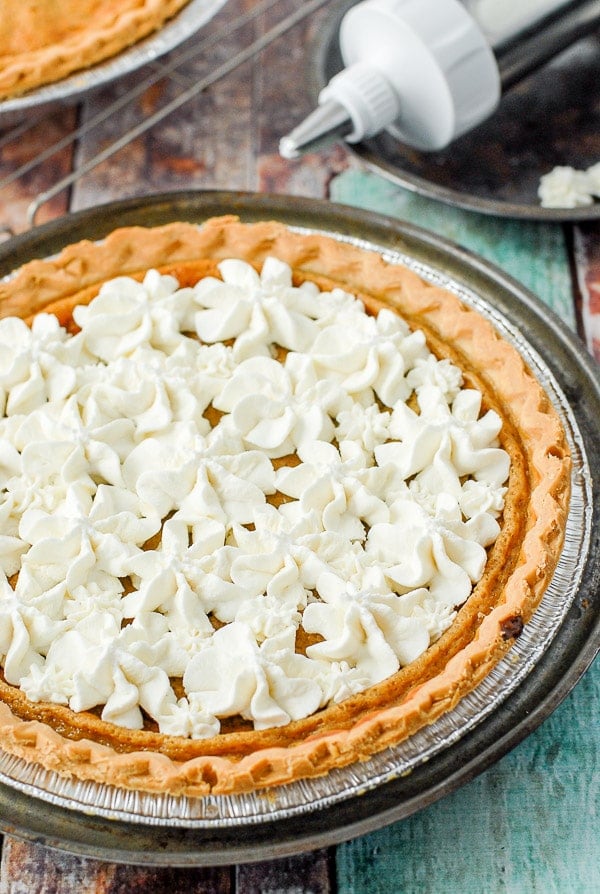 Can Sour Cream Raisin Pie be Frozen?
Not recommended. Custard pies do not survive freezing well. The filling is often watery when thawed and the crust soggy.
This raisin pie is so fast and easy to make I recommend making it when you need it and sharing any leftovers instead of freezing.
More Pie Recipes You'll Love: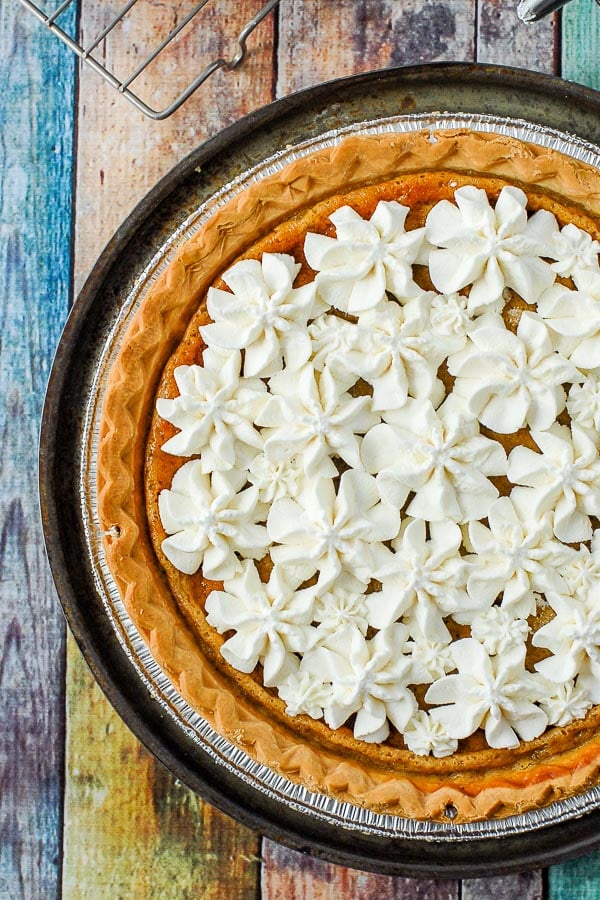 If you've made this Sour Cream Raisin Pie recipe please RATE THE RECIPE below!
Please SUBSCRIBE and FOLLOW ME on FACEBOOK , TWITTER , INSTAGRAM and PINTEREST to see more delicious food, travel and what I'm up to!
Originally published June 14, 2013