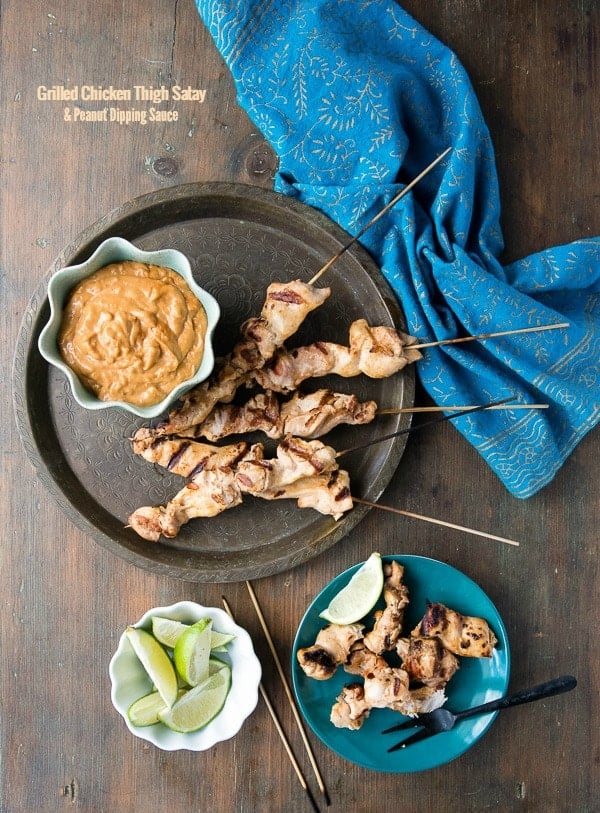 We've had a break in our soggy spring weather and I've been firing up the grill daily. Even to simply heat some sausages for dinner or fully cook up some vegetables, it just feels like summer when the grill is in heavy use, doesn't it? I'm determined to step up my grilling game this summer and share some delicious recipes with you in the process.
One Asian dish I love is Satay (pronounced saw-tay). If you aren't familiar with satay it's a thin strip of marinated meat (usually chicken or beef) on a bamboo skewer, grilled and served with a divine peanut dipping sauce. My first introduction was when I was living in Singapore as part of a high tech team helping to bring up a factory there. My role was in sales as the point person for an American customer who had stationed some product source inspectors from the U.S. at the factory. There were about five other American employees of my company there at the same time helping the local departments get up to speed.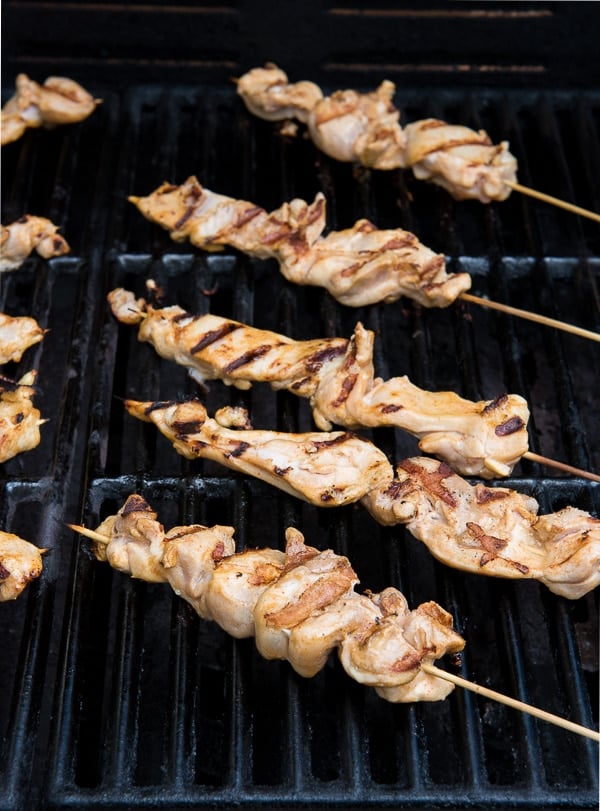 We all had apartments and other than work were foot loose and fancy free. We toured everywhere, spent every night with local co-workers and traveled places most tourists would never get a chance to see. I was there in the late summer until November so it was blistering hot and eating dinner much before 10 p.m. was unthinkable. Rather than going to more formal or chain restaurants, my friends and I always opted for local food usually served at hawker centers; areas crammed with food stalls next to each other, each often only selling one dish. We'd eat outdoors, sitting at rickety tables that had seen a lot of dining in their day. We'd drink large bottles of Tiger beer (this was before I was gluten-free) to stave off the heat and spend a few dollars for loads of food prepared by the locals.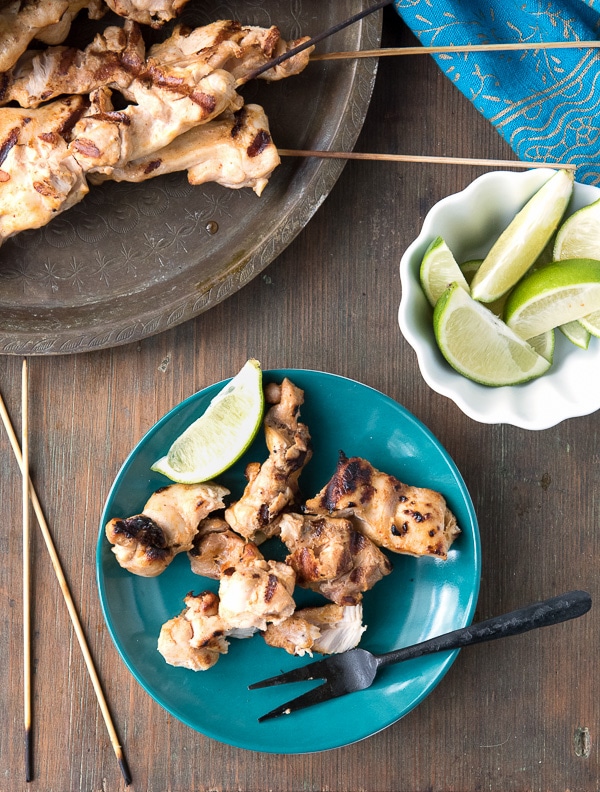 We ate satay every single night. We might mix up other dishes but satay was a staple. The meat was deliciously grilled and the peanut sauce perfection. We'd order it by the number of skewers often placing a second and sometimes a third order.
Satay originated in Indonesia but has been adopted by many Southeast Asian countries as their own. Singapore is a population melting pot of Chinese, Malaysian and Indian, and the satay roots most likely stem from Malaysia. I've noticed satay on different restaurant menus locally. One of our prime sources is actually a favorite Thai restaurant. However after whipping it up at home, I realize we don't need to wait for take-out to indulge in one of our favorite family dishes!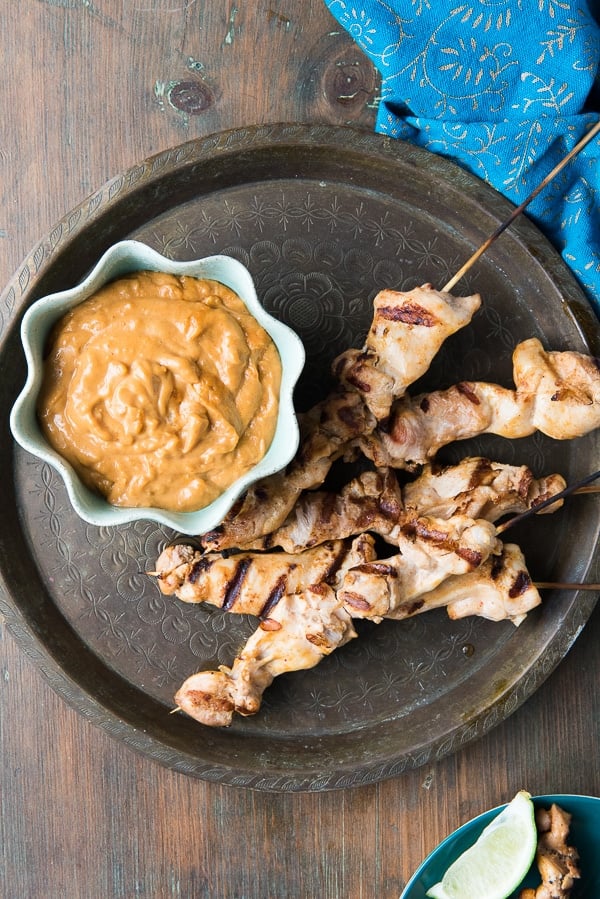 The satay I'm sharing today is a bit more substantial. Where normally it would be made of thin ribbons of chicken, I've used boneless skinless chicken thighs cut lengthwise (which in this case is actually cutting across the thigh) with two strips threaded onto a skewer. Chicken thighs have more flavor generally than chicken breasts as well as they don't tend to dry out when grilled. The recipes each for the marinade and dipping sauce are based on a few local recipes I picked up when living in Singapore however simplified thanks to products more easily found in U.S. grocery stores. I prepare the marinade in a plastic zipper bag, add the strips of chicken and let it sit for about 24 hours. The sauce can be put together in 5-10 minutes and the skewers grill for a total time of about 8 minutes. It's a simple meal along with some side dishes or in addition to other grilling you might be doing!