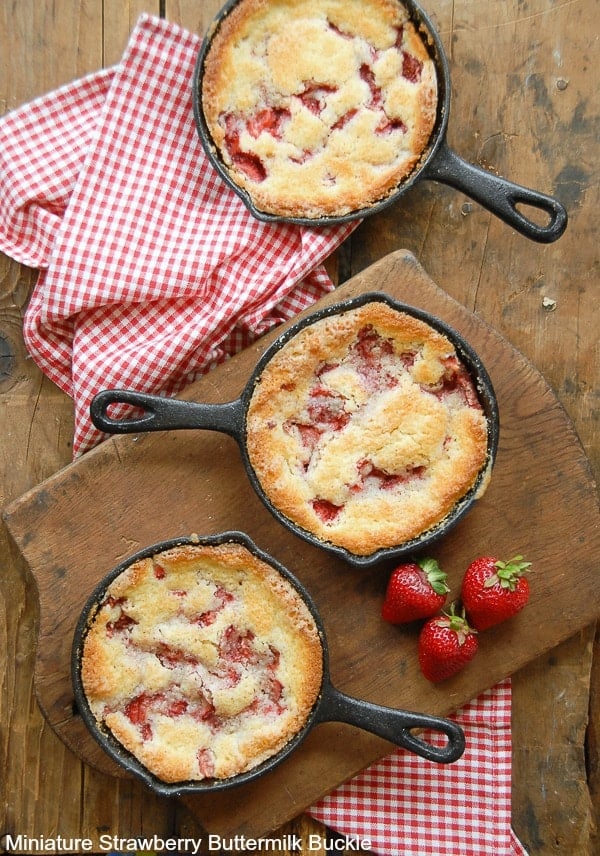 The fruits of summer open so many options for delicious desserts it can be difficult to choose which to make! I have a soft spot for more vintage desserts finding their relaxed posture and easy methods to mirror the ease of summer. Cobbler, Crisps, Brown Betty are all familiar desserts most have enjoyed starting with their Grandmother's kitchens. I personally am drawn to those more bizarrely named; Slumps, Grunts, Pandowdies and Buckles.
Candidly my original fascination was derived from the names, all of which stem from the unceremonious appearance of the desserts. A pandowdy for instance is 'fruit, sugar and spices cooked with a deep dish with a thick crust top'. The origin of its name is uncertain but believed to have come from the 'dowdy' appearance of the dessert. The fruits ooze out of the top crust when cooking leaving a rustic, unkempt look to the dessert.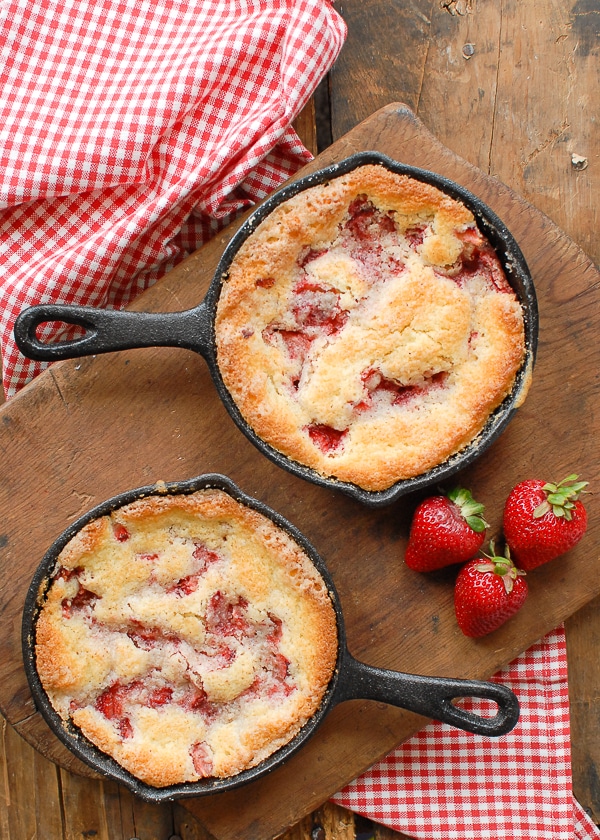 This past week my farm CSA share included two pounds of fresh strawberries. Ripe, juicy and ready to eat. When strawberries are fully ripe they must be eaten quickly, within a day or so, or they begin to soften and brown. As much as I was enjoying eating them raw I was feeling the itch to dabble in the vintage desserts and decided to make a Strawberry Buttermilk Buckle in miniature cast iron skillets for personal desserts.
Buckles are single layer cakes with fruit mixed in and a streusel topping. As the mixture cooks the top creates a craterous surface looking as though the dessert is 'buckling' hence its name. Buckles are easy to prepare with a simple batter and separate three ingredient streusel. They are flexible for adaptation to most summer fruits leaving them a perfect last minute dessert depending on the fruit you have on hand. I tend to change up the spices depending on the fruits I'm using leaving each buckle slightly unique in their own right. Buckles are the perfect summer dessert in my book and made all the better with a nice scoop of ice cream or whipping cream to top them off!