Jalapeno Corn Chicken Chowder is a flavor-packed, sweet and spicy soup with delicious, wholesome ingredients that don't take much preparation. It is ready in about 15 minute but no one will every know how easy it is to make.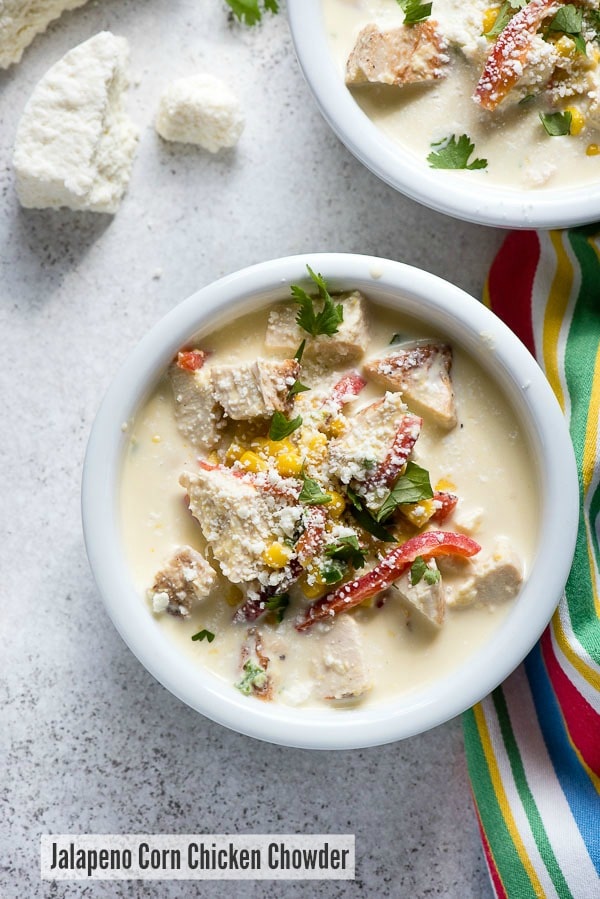 The other day I popped into an optical shop with my son after school and as the technician looked up something on her computer, that was loading very slowly, she asked how we were enjoying summer. My kids have been in school for over three weeks so for me summer is long gone. As we left, it did cross my mind that even though it's mid-September, we are still enduring temperature highs in the low 90's on a particularly wicked day. For some summer still marches on.
The abrupt change to the school year schedule rigors, transitioning both kids into new schools, toiling through my post European vacation souvenir of pneumonia has all left me in a food preparation daze. I don't know what I want to cook or eat. It feels like I should be making fall comfort food if I look at the calendar but the temperatures feel like I should be eating popsicles. It's messing me UP!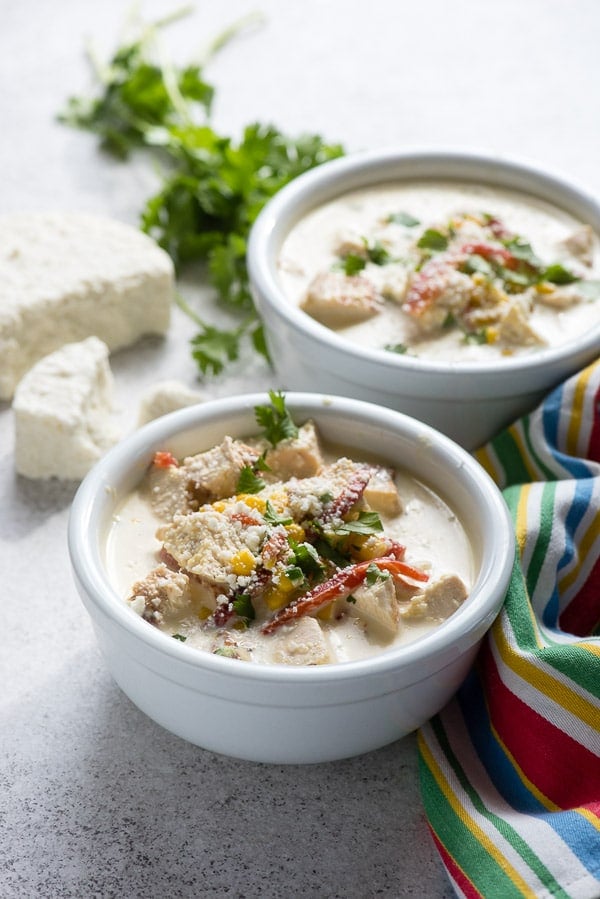 Today I'm sharing a beautiful Jalapeno Corn Chicken Chowder. It's sort of a seasonal hybrid recipe. Chock full of great chunky ingredients but in a light corn broth with corn kernels making it feel light enough for a hot day. It's a lovely pale yellow hue that feels happy and the diced jalapenos give it enough heat to catch your attention without bowling you over.
The recipe uses frozen corn kernels so it may be easily made all year long. If you'd prefer to substitute fresh corn, use my favorite corn kernel removal tool, the Corn Zipper, that will make it like slicing butter (it's cheap and one gadget I couldn't live witout). With fresh corn, ensure that the soup simmers long enough for the kernels to cook (3-4 minutes and test them for doneness), rather than just heating it through.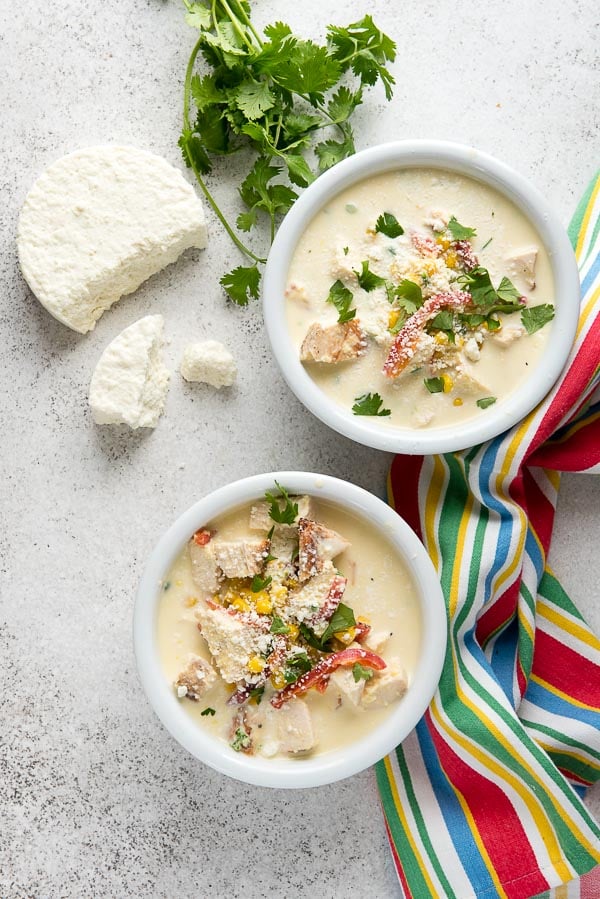 The soup includes chunks of prepared chicken. Cutting up a store-bought rotisserie chicken is a fast way to prepare the chicken for the soup. My favorite homemade way to prepare chicken for this type of recipe is using boneless chicken breasts, cooking them for a few minutes on each side then covering them in the pan off the heat to allow them to cook through. They are always cooked perfectly and are moist. The specifics can be found in this Tarragon Pesto Chicken Breasts (just skip adding the pesto). You'll love this easy shortcut!
More Recipes You'll Love!
How to make Jalapeno Corn Chicken Chowder: