Mouthwatering and Irresistible Lemon-Garlic Braised Chicken Thighs are a fast dinner recipe packed with flavor. Chicken thighs are seared to crisp the skin and braised in the oven for succulent chicken and delicious sauce!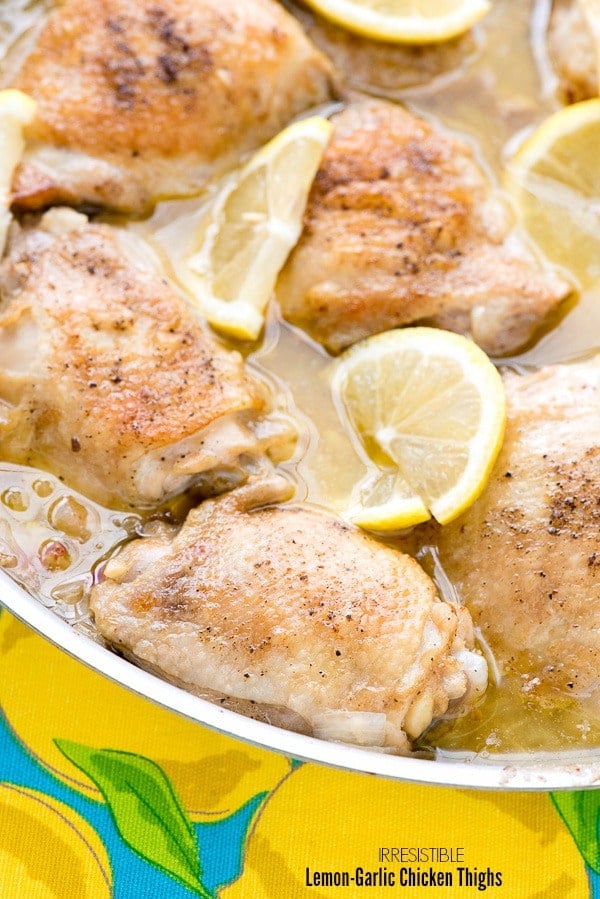 This delicious post was originally shared in February 2016 and has been updated in February 2018!
I love creating great tasting recipes that are quick and easy to make. Chicken is definitely a universal favorite. Chicken recipes posted on my Pinterest boards are gobbled up and repinned immediately! People do love their chicken! Today I'm sharing a favorite: Irresistible Lemon-Garlic Braised Chicken Thighs.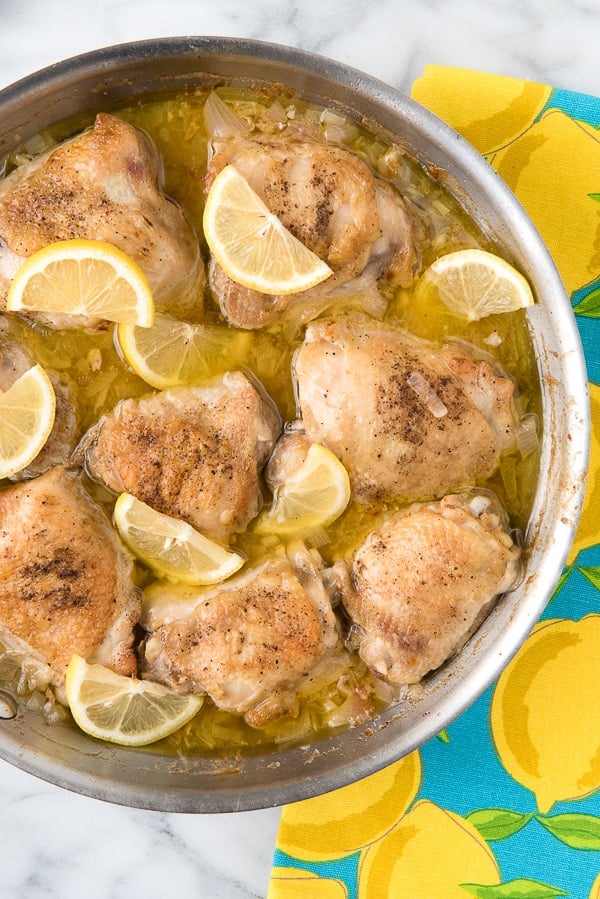 What is Braising?
Braising is a combination cooking method of searing meat at high heat on the stove top and then finished it, usually with vegetables added, in liquid in the oven. It is a very easy way to cook and creates a one pot meal that is full of flavor as well as moist, tender meat. It's a wonderful method for less expensive cuts of meat filling them with flavor and rendering them very tender.
Why Braise Chicken?
Braising chicken in aromatic liquids infuses it with flavor while tenderizing it. Braising is a very easy cooking method with little active cooking involvement from the home chef, and it's a fast way to get dinner on the table! Once the recipe comes out of the oven, dinner is served. These braised chicken thighs are a perfect example of why this cooking method is well-loved!
Chicken thighs are my absolute favorite part of a chicken. As much as people love chicken breasts for their low fat appeal, chicken thighs trump for flavor and great texture. When braisied they take on the flavors of the liquid they are cooked in and become fall-off-the-bone tender.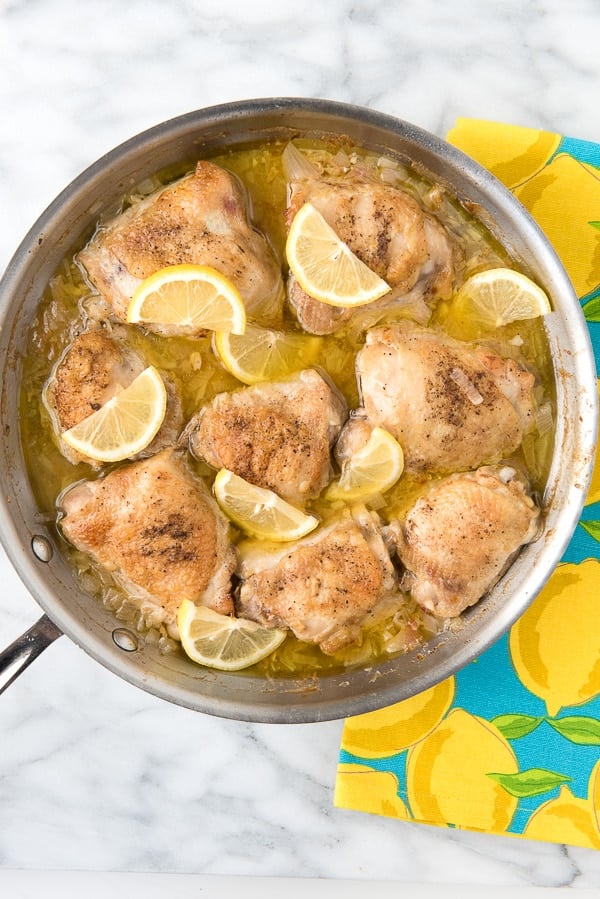 How to make Irresistible Lemon-Garlic Braised Chicken Thighs – Step by Step:
The first step in making this braised chicken thigh recipe is searing the chicken thighs on high heat to seal the juices and creat glorious cripsy skin! The chicken thighs are removed from the skillet and garlic and shallots added to cook briefly.
Lemon juice and chicken broth are added to deglaze the pan, the chicken is added back and the skillet is covered to cook in the oven for 20 minutes. Super simple. Potato wedges could be added to the skillet before going into the oven too. Or strain the pan juices after cooking and drizzle over the chicken with some Roasted Lavender Potatoes!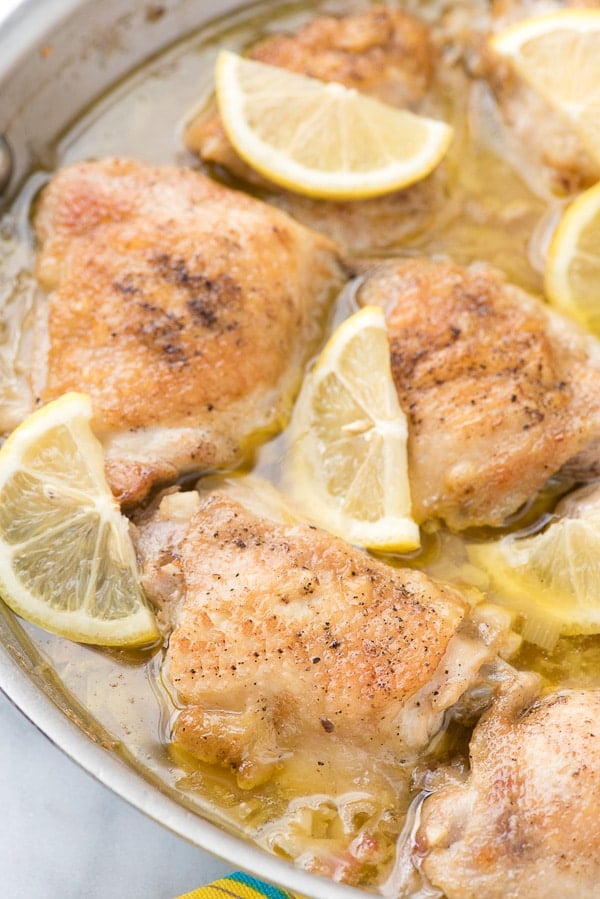 More Easy Chicken Recipes You'll Love:
If you've tried these Irresistible Lemon-Garlic Braised Chicken Thighs or any other recipe on BoulderLocavore.com please don't forget to rate the recipe and let me know where you found it in the comments below, I love hearing from you! You can also FOLLOW ME FACEBOOK, TWITTER, INSTAGRAM and PINTEREST to see more delicious food and what I'm up to!