Rich Chocolate Cherry Brownie Pots are an easy boxed mix hack for chocolate lovers! Homemade cherry pie filling is folded into individually baked moist, decadent brownie pots, topped with thick, creamy chocolate ganache and mini chocolate chips!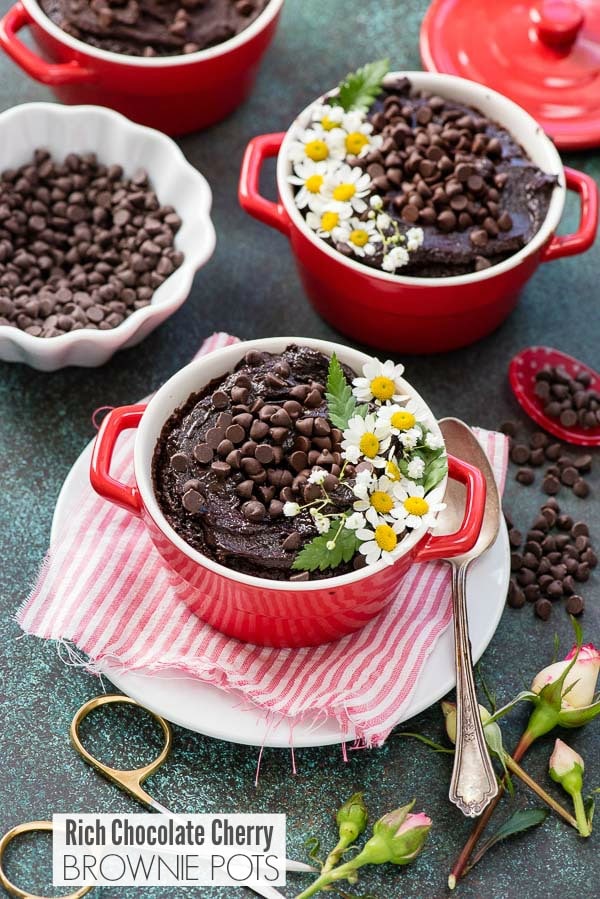 This allergy-friendly post is sponsored by Enjoy Life Foods. All opinions are my own.
This post comes with a warning! If you are NOT a rich, deep chocolatey-chocolate lover OR don't know or live with one, this this dessert recipe is not for you. This recipe is for those who love chocolate on chocolate on chocolate. And a sweet bonus is that it's allergy-friendly!
When my friends at Enjoy Life Foods asked me to dream up a chocolatey recipe for Valentines Day I was delighted. Last year I created Triple Chocolate Wacky Cake with Chocolate-Stuffed Raspberries (allergy-friendly) that is so delicious and fun to make (it landed on one of the most popular BoulderLocavore.com recipes 2017). I love their chocolate AND that it is allergy-friendly.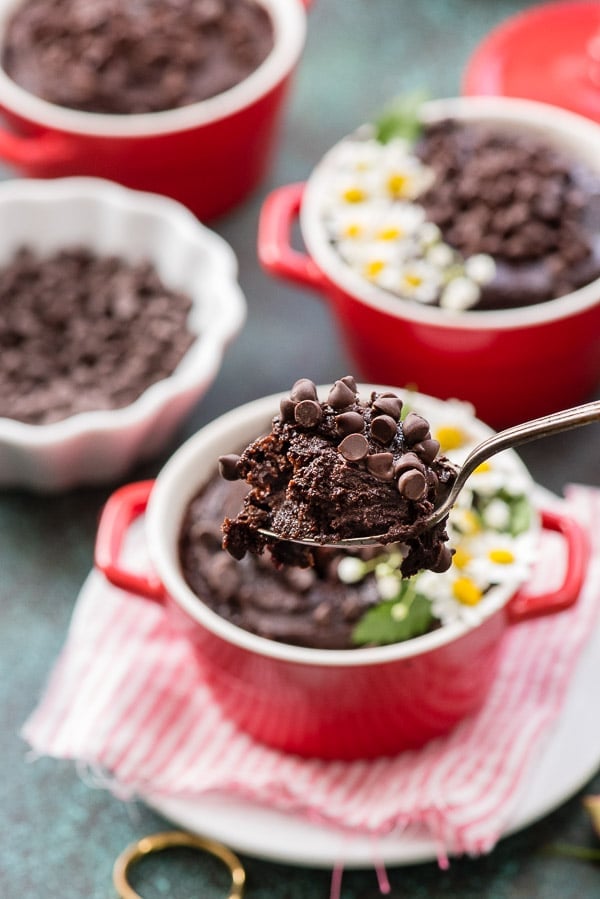 I distinctly remember our family's experience of becoming gluten-free about 13 years ago. There were few gluten-free products available, and few resources online to navigate our new reality. My kids were young and in elementary school where birthday treats, or class party goodies were perilous.
We had a very supportive community, but it made me sensitive to them, or anyone else, feeling left out (which fortunately for us was a rarity). I'd hate for anyone to be left out of chocolate for Valentine's Day…and so would Enjoy Life Foods. As a company, they truly care about their customers and delivering the highest quality, most satisfying of products for those with food allergies. Love that.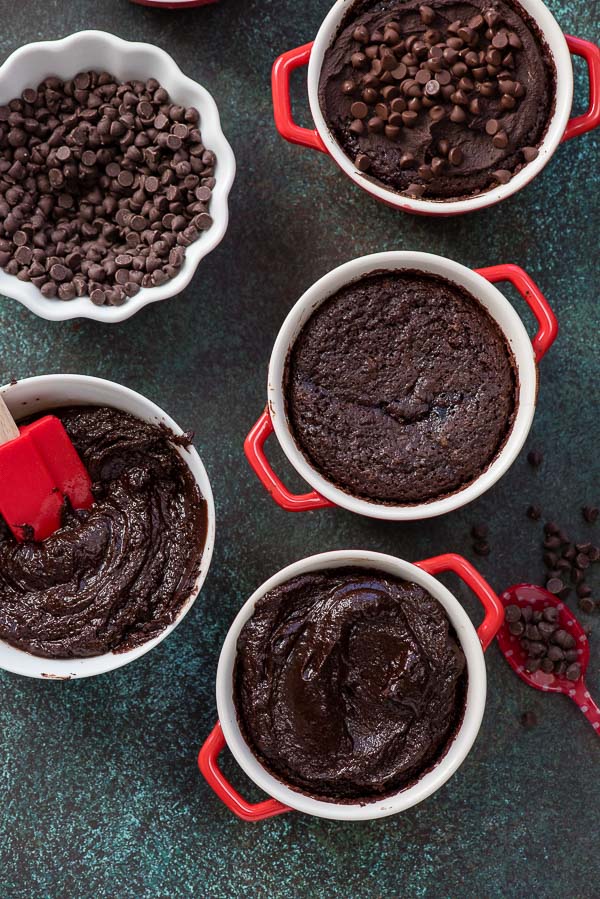 How to make Rich Chocolate Cherry Brownie Pots – Step by Step:
Rich Chocolate Cherry Brownie Pots are easy to make and heavenly to eat. Technically a brownie mix hack, they are baked in mini cocottes or 8-ounce wide mouth canning jars for special individual servings. Allergy-friendly homemade cherry pie filling is mixed with the brownie mix, deepening the flavor and making a rich consistency similar to a lava cake.
After the brownies have cooled, chocolate ganache (again, allergy-friendly) is spread on top followed by mini semi-sweet chocolate chips. I added edible flowers for a pretty finish, but they can be eaten as is or topped with your favorite ice cream (rice milk 'ice cream' is the best allergy-friendly option).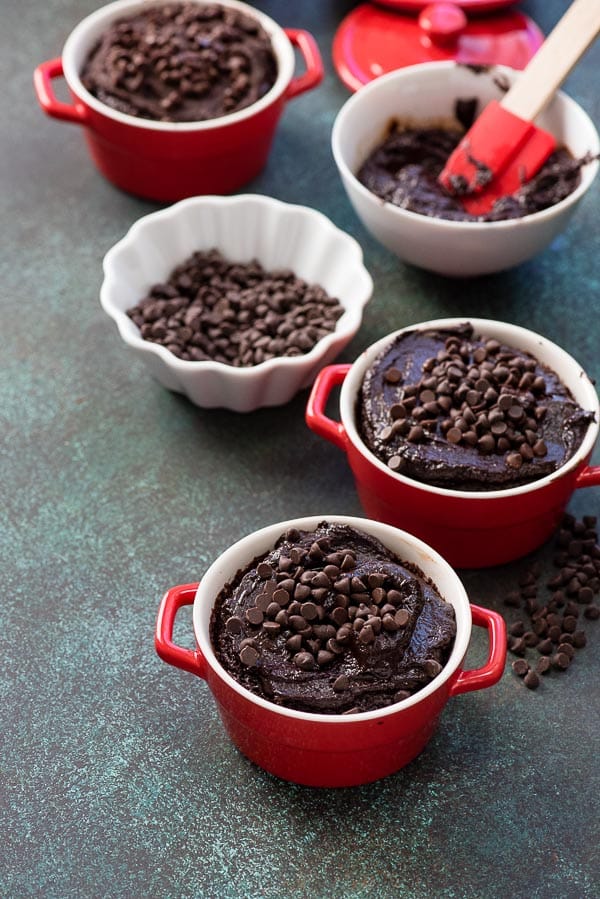 Cherry Pie Filling Tip: If doubled, the cherry pie filling portion of the recipe may be used on its own to bake into an allergy-friendly cherry pie!
For those dubious about allergy-friendly chocolate, Enjoy Life Foods makes baking chips and bars, in dark and semi-sweet chocolate. I'd challenge you to taste a difference between them and 'regular' chocolate equivalents! These Rich Chocolate Cherry Brownie Pots are as rich and decadent as it comes!