These fresh, citrusy Guava-Lime Mojito Popsicles are a great way to take the edge off the heat with a cocktail on a stick!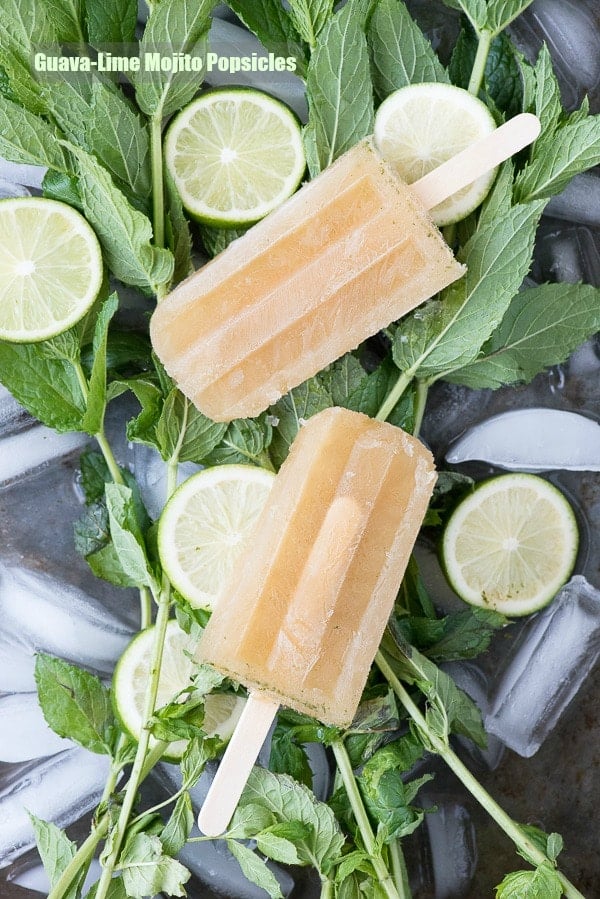 The start of summer is limping along in Colorado. It has felt more like the Northwest or what I remember summers in San Francisco to be. We've had daily rain and chill along with moody gray skies; not incredibly conducive to hot weather foods.
I've chosen to ignore it and evolve my penchant for grilling even if donning a rain slicker grill-side. My usual seasonal infusing of liquor has gotten off to a slow start. One of my favorite summer pleasures, boozy popsicles, has felt too cold. Until now.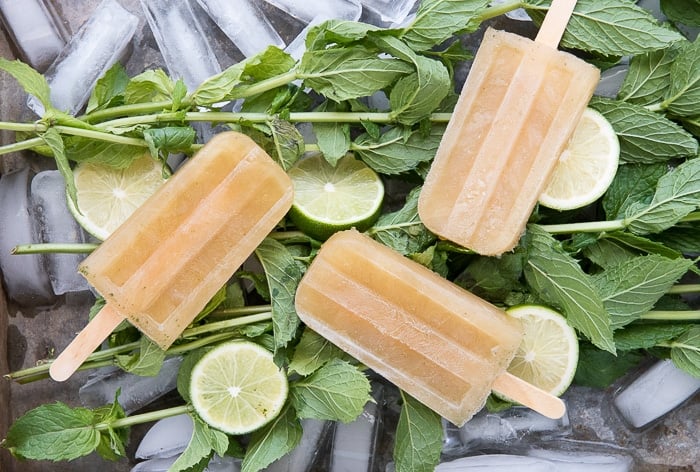 I've made some mouthwatering Thai dishes recently in Pad Thai Salad and Chicken Thigh Satay with Peanut Dipping Sauce. As I prowled around our local Asian market gathering ingredients and hoping fresh Lychee fruit would have been delivered that day, I had the idea to make some Guava Mojito Popsicles.
One of the most popular 'pop-tail' recipes on Boulder Locavore has been Costa Rican Watermelon Mojito Popsicles, adapted to frozen form from a Watermelon Mojito I enjoyed in Costa Rica a few years back. My yard abounds with mint, unfettered by any of my gardening attempts to thwart its unwieldy spread pretty much everywhere. Might as well take advantage of it.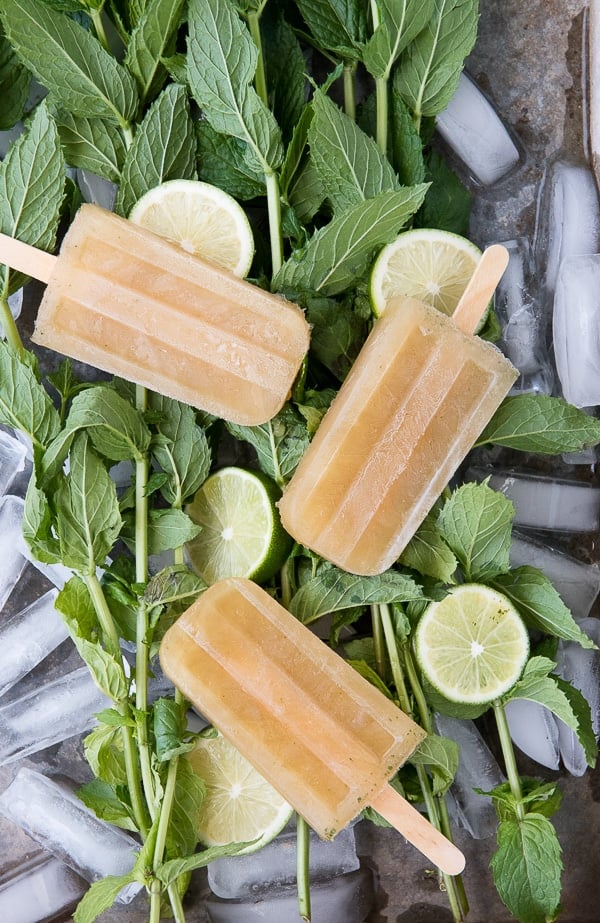 My favorite adult-only popsicle from last summer was undoubtedly the Zooquila Fresca, essentially a Paloma frozen on a stick inspired by the signature cocktail for the annual Denver Zoo fundraiser, the Do at the Zoo. As though I'd been hurled backward through time to the 1960's when work ended at 5 p.m. and Happy Hour began at home as soon as men crossed the threshold at their domicile, I happily ate one of said popsicles daily after carting my kids to and from evening swim practice. The frozen medium was refreshing the cocktail effect the same as when consumed from the glass.
As I write I'm looking outside at a blustery rain storm but who cares! Cocktail hour must go on and these Guava Lime Mojitos Popsicles are just the ticket. Also great for adult parties to beat the heat.