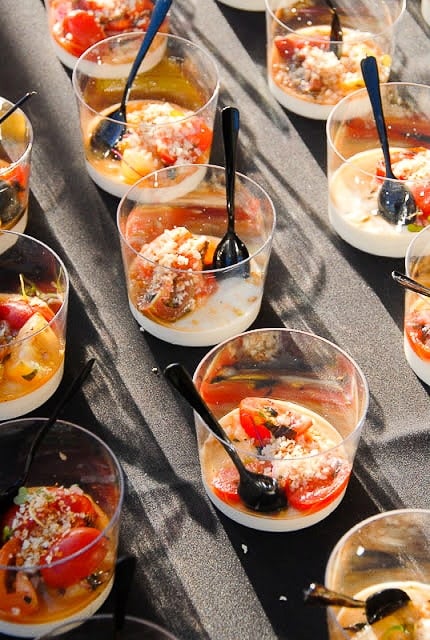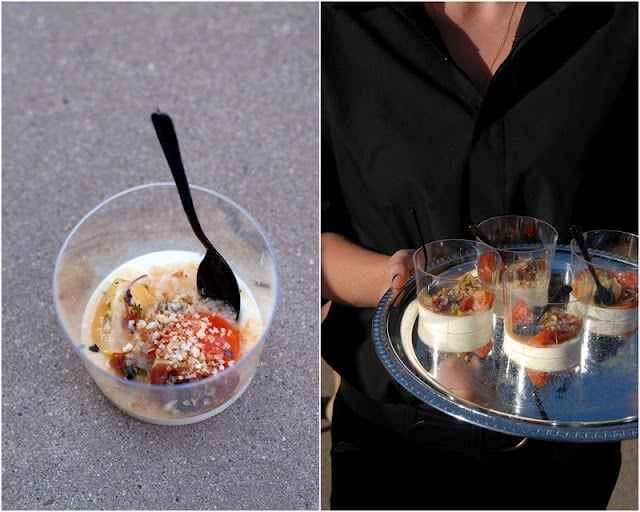 (Top to bottom) Chef Alex Seidel and Fruition's: Thai Style Octopus Ceviche, ChoLon: Salmon Tartare bite on a piped avocado, Twelverestaurant: Goat Cheese Panna Cotta with heirloom tomatoes and bread crumbs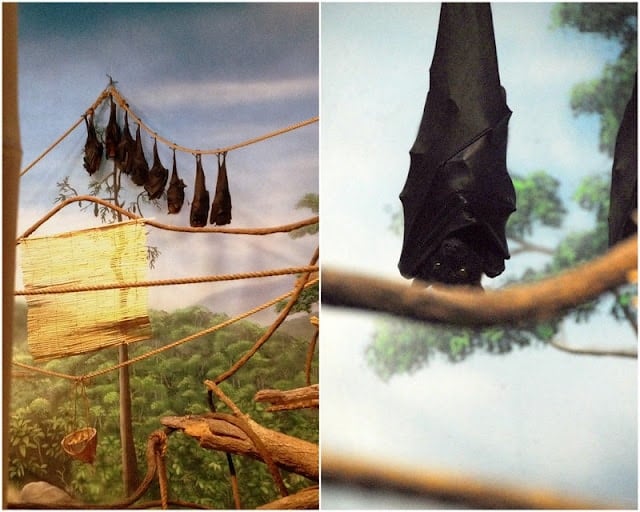 All the bats were sleeping and the docent cautioned we be very quiet. They are the only bats who do not echo locate and are sensitive to noise. They were fascinating until one bat began to peer at me like I was a juicy piece of mango. With nothing but a few pieces of bamboo separating us I decided it was time to move along.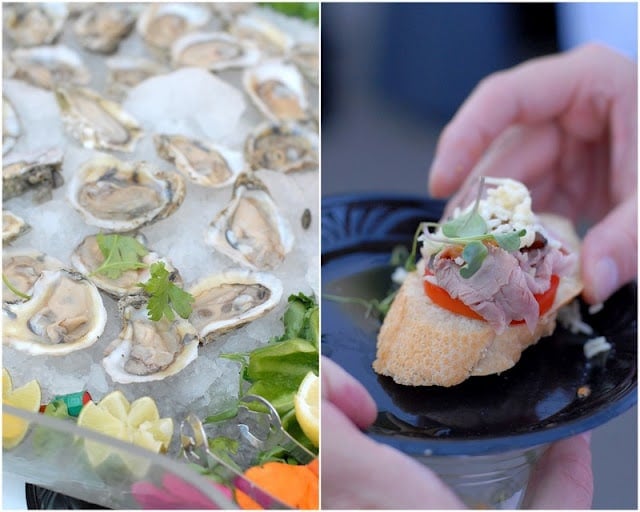 (Top to bottom) Simms Steakhouse: Buffalo Chicken fried steak on a Belgium waffle, The Candy Booth Specialty Liquor Booth: Fruit Loop Cocktail:

Loopy vodka (Fruit Loop flavored vodka) and Sierra Mist, McCormick's Fish House and Bar: Freshly Schucked Oysters, Willie G's: Prime Rib Bruschetta with Spicy Aioli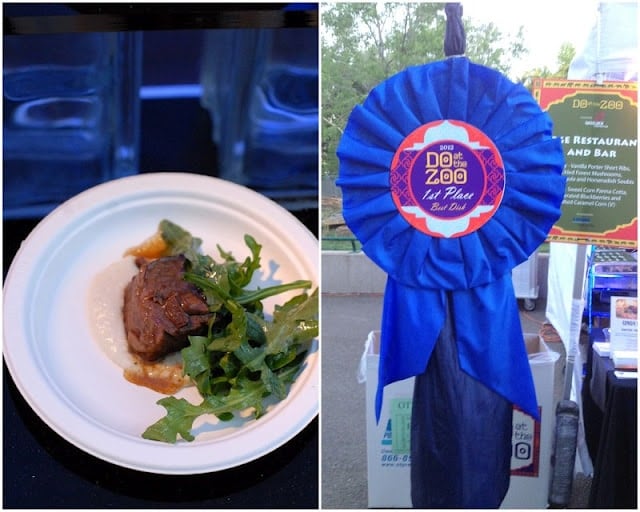 (Top to bottom) Crave Dessert Bar and Lounge: 20 Layer Cake, Wynkoop Brewing Co.'s Black Lager, Rio Grande:

Diablo Shirmp, Church of Cupcakes:

Cake Pops and Lemon cake, Edge Restaurant: Vanilla Porter Short Ribs, pickled forest mushrooms, wild arugula and horseradish soubis judged by the Do-At-The-Zoo Events Committee as the number 1 dish of the event.

All restaurants submit dishes for tasting prior to the event to be judged as well.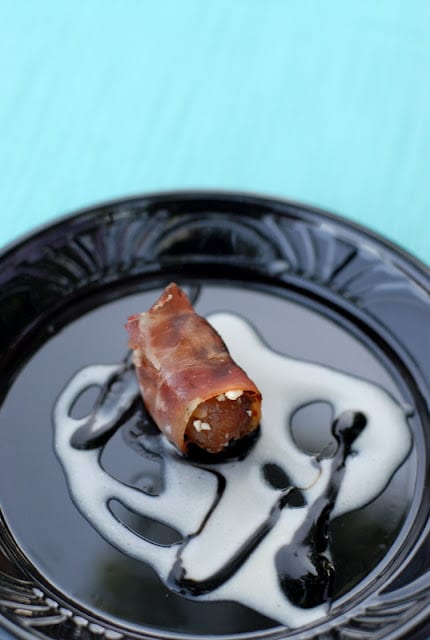 Rialto Cafe
Prosciutto wrapped dates stuffed with gorgonzola cheese (I have moments of remembering this dish like savoring a love affair; it was a perfect mix of savory, sweet, salty, soft)
Gently smash the lemongrass and cut into small slices about a 1/8 of an inch thick.

In a sauce pan sweat the ginger and lemongrass with an enough canola oil to coat the pan.

When you can smell the aromatics of the ginger and lemongrass add the coconut milk. Bring to a simmer and remove from the heat. Allow one hour to steep and then strain, reserve the liquid and cool.

Take one of the cucumbers and ½ of each of the cleaned melons and place in a heavy duty blender. Blend until this becomes a liquid. Reserve the liquid and cool.

'

Bruniose

'

or finely dice the remaining melon, cucumber, and all the red pepper, jalapeño and reserve.

Finely slice the octopus tentacles and reserve.

'

Chiffonade

'

or slice the mint and reserve.

Finely mince the cilantro and reserve.

Dice the fish into small ¼ inch cubes and reserve on ice.

Combine the chilled coconut milk, cucumber melon liquid, diced cucumber, diced pepper, diced melon, lime juice, octopus, cilantro, jalapeno, fish sauce and octopus.

Season accordingly with salt and chill.

30 min to 45 min before serving add the fish. Be careful not to add the fish to soon as it will over cook because of the acid.
Peel the plantains with a paring knife.

On a slicer or mandoline slice the plantains into thin strips.

Fry at 275 degrees F until golden and crispy. Lightly season with salt. You can fry these in advance.
Serve the ceviche in a glass or bowl and finish with the plantain chips.

Enjoy.