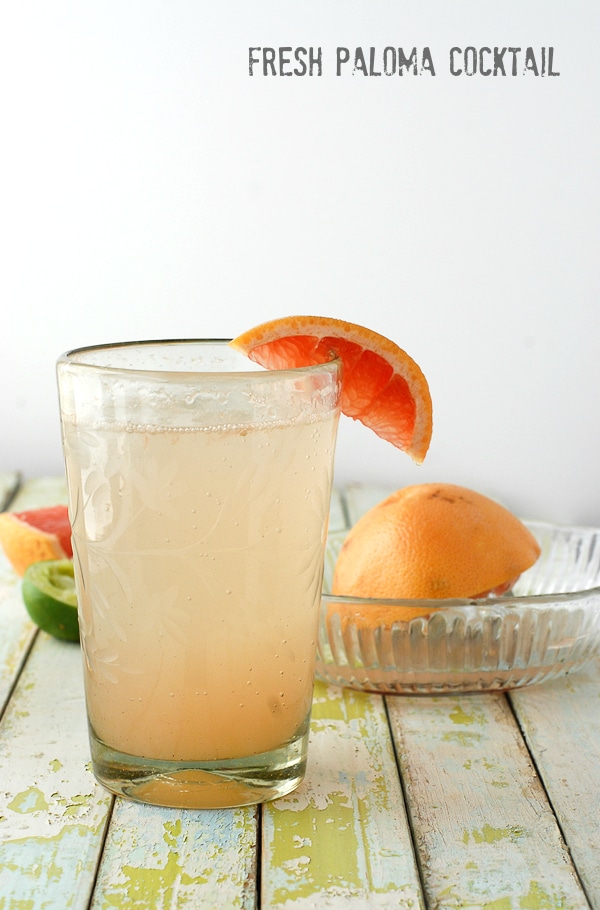 While road tripping through Arizona over Spring Break, we walked to a local Mexican restaurant close to our resort one night for dinner. To be honest the experience was mediocre at best. They had a gluten-free menu which was great however there was a large convention at the resort which besieged the restaurant leaving everything to take an excruciating long time. The food was average however I met a new cocktail that piqued my interest.
Completely dehydrated when scanning the menu for something new and interesting I landed on a Paloma, a tequila cocktail with grapefruit. I had not heard of it before and something seemed incredibly thirst quenching about the idea of a dose of citrus about right then. It was a steamy night, one where enough water can't ever be had. At the risk of sounding like a complete whiner I'll say the cocktail was pretty ho-hum as well. I spoke to the rushed bartender who shared how he made it, which I logged realizing the potential in the drink I felt surely could be realized once I was home.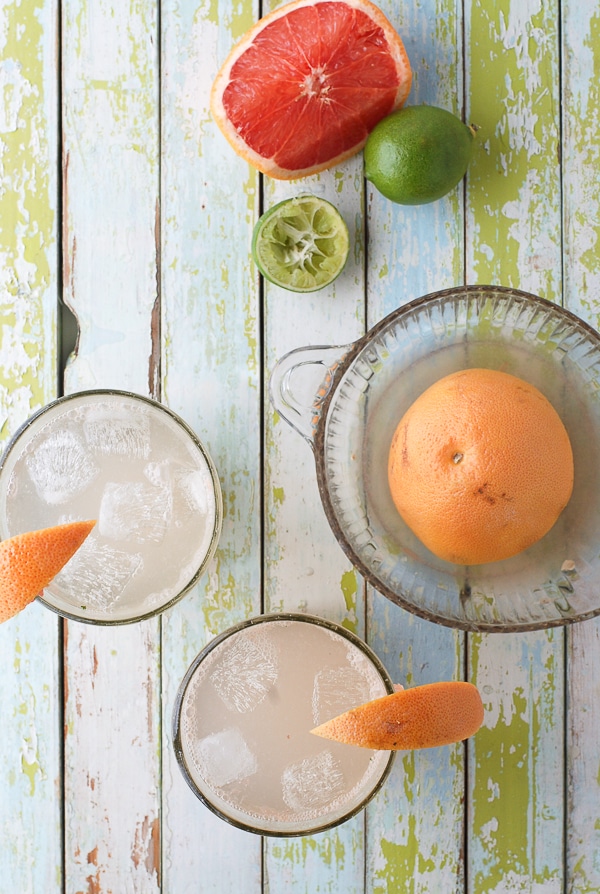 I've fallen in love with fresh-style margaritas over the last few years and though when I'm out will have a traditional style, making them with fresh ingredients is my mainstay. I've shared some of my favorites on Boulder Locavore:  Freestyle Margaritas made with muddled fruits, vegetables and herbs, Smoky Watermelon Jalapeno Margarita, and Grapefruit Margarita are all in my top picks especially for Cinco de Mayo celebrating. The Blood Orange Ginger fresh-style Margarita is pretty tasty too!
The Paloma struck me as a kissing cousin to the margarita and though it is traditionally made with grapefruit soda, I was sure it would be fantastic with freshly squeezed grapefruit juice. Once home I began to experiment to a refreshing, bright end cocktail that I'll be drinking for Cinco De Mayo and on many sultry summer evenings as well! Quick to make with freshly juiced grapefruit and lime, a bit of tequila and filled with sparkling Club Soda, the cocktail is quenching and light; sure to become a favorite for you too!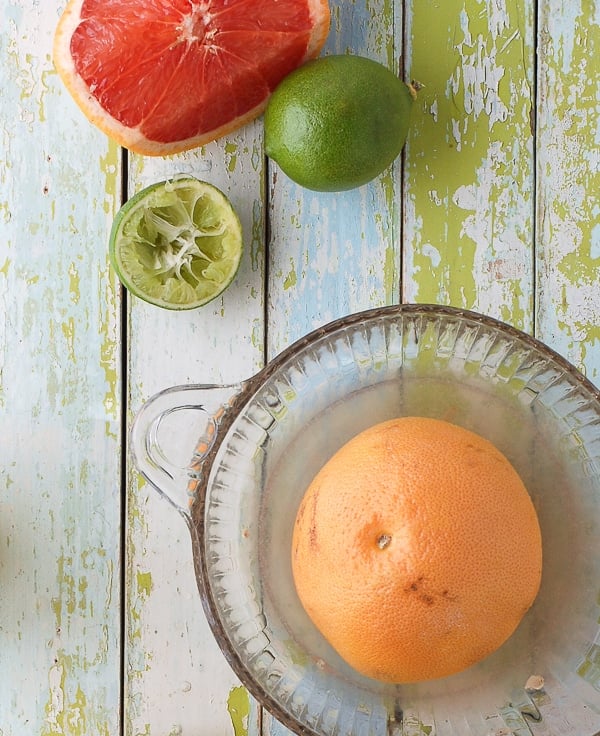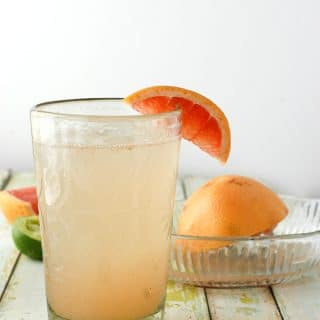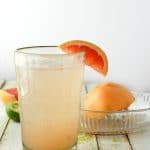 Fresh Paloma Cocktail
The Paloma is a refreshing, thirst-quenching alternative to the traditional Margarita. This version is made with freshly-squeezed grapefruit and lime juices, smooth tequila and filled with Club Soda. Citrus fruit can vary in sweetness so if the grapefruit juice is naturally too sweet, a bit of agave nectar can be added to sweeten it up if desired. A perfect warm-weather sipper or for Cinco de Mayo celebrating!
Ingredients
2

ounces

freshly squeezed Grapefruit Juice

1

tablespoon

freshly squeezed Lime Juice

1 1/2

ounce

Reposado Tequila

Club Soda to fill

Optional: Agave Nectar to sweeten if desired

Garnish: small grapefruit wedge
Instructions
In a shaker with ice combine the grapefruit juice, lime juice and tequila. Shake vigorous and strain into a high ball glass filled with fresh ice. Fill with Club Soda and garnish.
Nutrition Facts
Fresh Paloma Cocktail
Amount Per Serving
Calories 128
% Daily Value*
Fat 0g0%
Cholesterol 0mg0%
Sodium 1mg0%
Potassium 91mg3%
Carbohydrates 7g2%
Protein 0g0%
Vitamin C 19.7mg24%
Iron 0.2mg1%
* Percent Daily Values are based on a 2000 calorie diet.