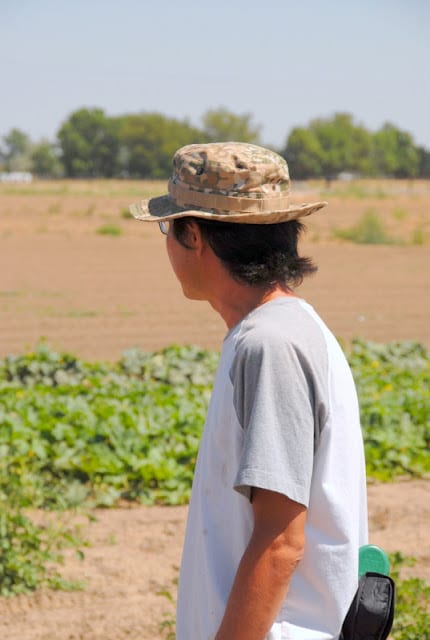 It's clear Nobi-san has a relationship with the farm that extends beyond working there.

A laser thermometer hangs out of his back pocket, a vital triage device to assess and respond to the demands of the environment.

He illustrated how it measures temperatures at any point of the ground's surface describing as an example it can be 92 degrees ambient temperature (air) and measure 112 degrees 4 inches below the earth's surface.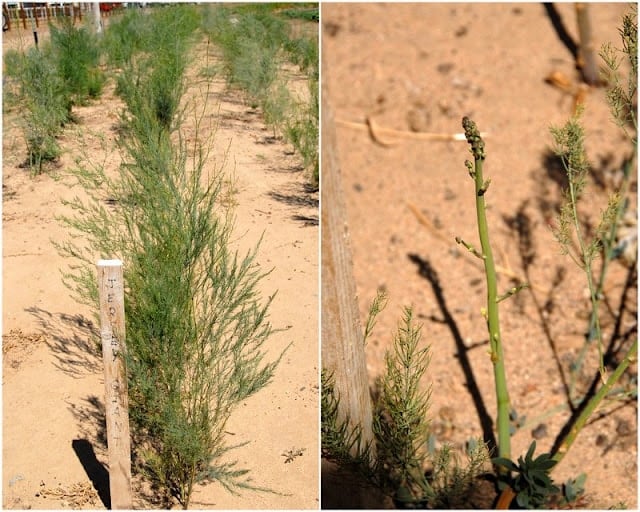 The farm is experimenting with 400 varieties to see what ultimately will work best.

'Jersey Giant' is one of five varieties of asparagus Den Farm is growing.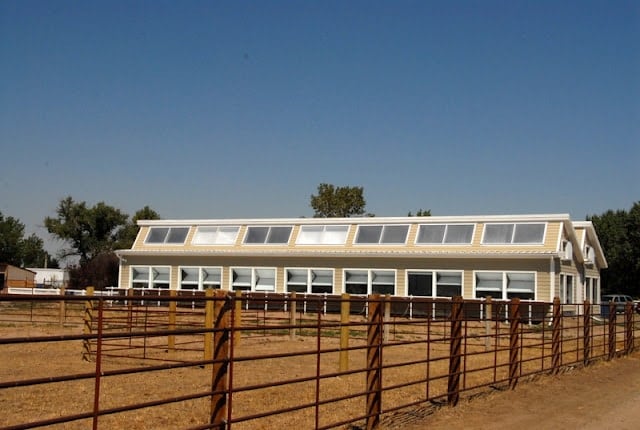 The 3,000 square foot passive solar greenhouse has intricately thoughtful detail down to the light reflecting shutters (middle photo) calibrated perfectly to the sun's patterns and the flexible shuttering system (photos below) allowing complete flexibility to respond to environmental conditions optimizing the internal growing habitat.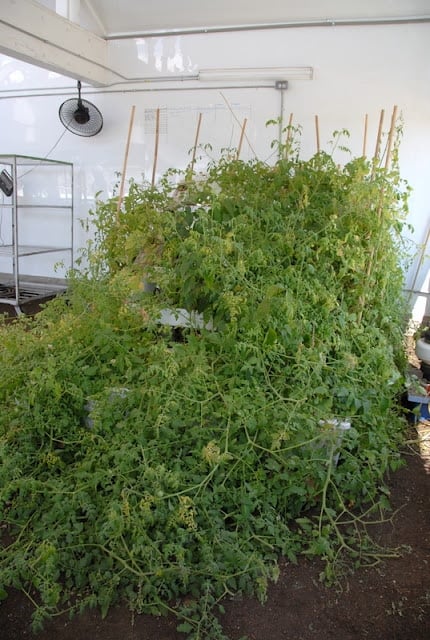 No arguing about whether or not this tomato plant is 'happy'.