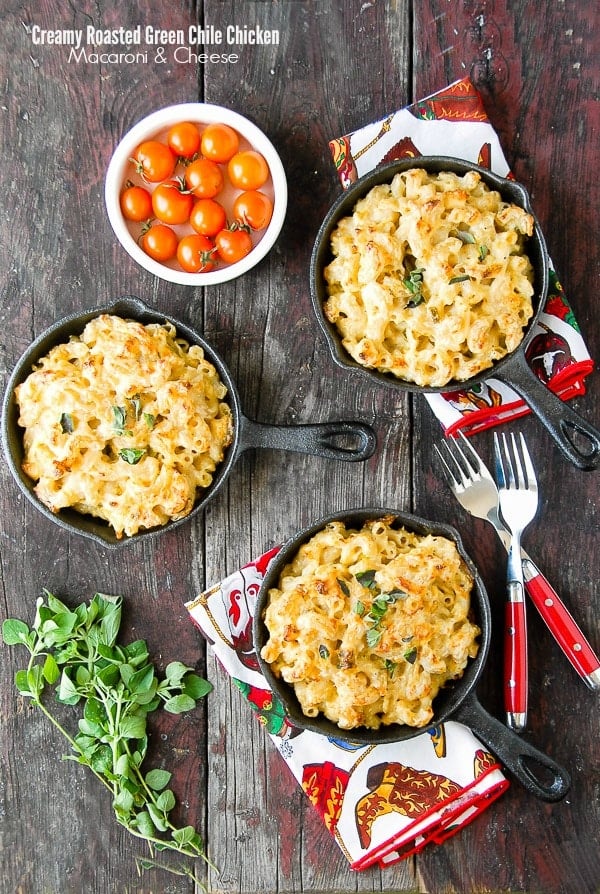 The switch has flipped. One day it's summer, the next it's the new school year which is synonymous with fall for me. As if on cue the weather has become cool, dreary and rainy. Of course this may only last a day or two but it gives me hope that perhaps our fall won't be plagued by 100 degree weather presenting the worry of kids in non air-conditioned classrooms collapsing of heat stroke.
The fortuitous change in the weather coincides perfectly with my focus on delicious, fast meals to wedge into a busy after school routine without sacrificing flavor. Though my world is dictated by the school year, yours may not be. Before I had children and when I was working full time I frankly had the same goal of fast food that wasn't 'fast food' by cultural definition, after a long, exhausting work day. Kicking off the high heels and sinking into the couch with a platter of sliced cheese, crackers and some wine was a fine dinner for me but not every night.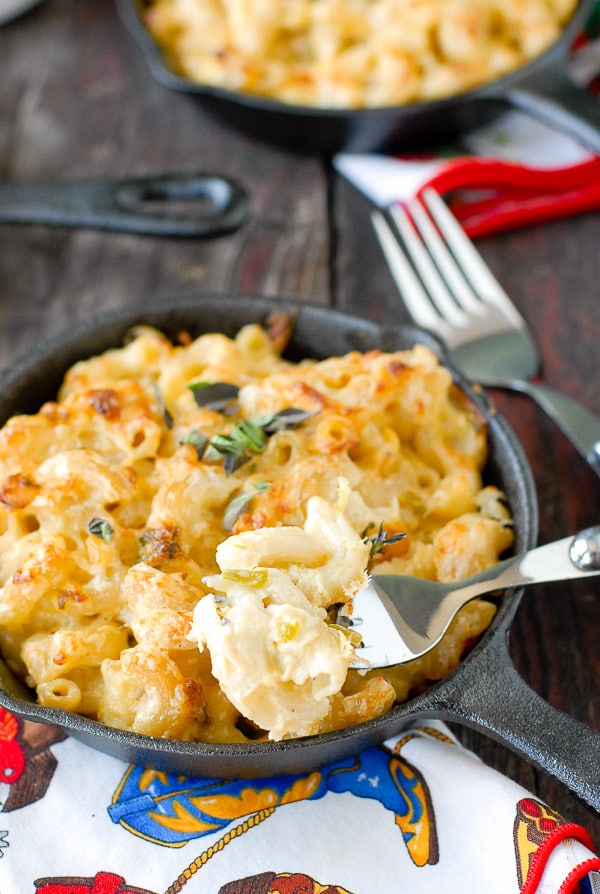 I have always loved Macaroni and Cheese. Starting with the stuff in the box that was tinted the most unnatural color of orange and probably only tasted like the essence of cheese, but I didn't care. Were I only given the choice of two foods for the rest of my life I'd easily would have chosen Mac-and-Cheese and Peanut Butter (not together of course). My palate has expanded from those young years but I still love both of those foods!
After becoming gluten-free, homemade Mac and Cheese was the only option for my family and in the process I realized how fantastic the dish could truly be. I also discovered how nimble the base recipe is for changing things up. It can be swayed any number of cuisine directions by a change of cheese, adding different proteins or with some savvy seasoning.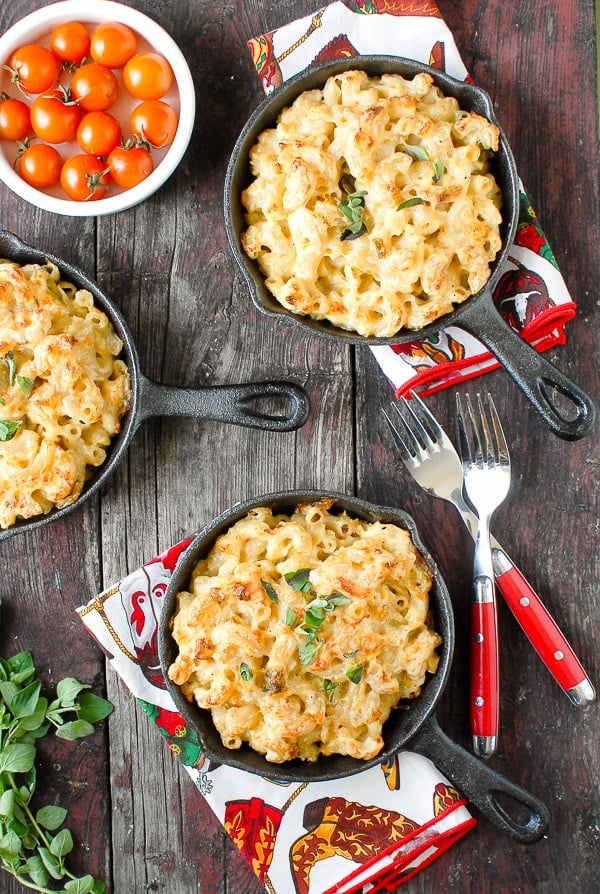 Fall is chile pepper season in Colorado. The smell of roasting chilies can be found at our Farmer's Markets and the varieties available in the stores triple. Fancying a fall dish with some zing I decided to whip up a Southwestern-inspired roasted green chile and chicken Mac-and-Cheese reminding me of another favorite comfort food; the chicken enchilada. To make it more fun I prepared the dish in personal size cast iron skillets. The recipe has a beautifully golden, crisp top with creamy, spicy pasta waiting below. It's a wonderfully warming dish that sticks to your ribs while not being 'your Mama's Macaroni and Cheese'!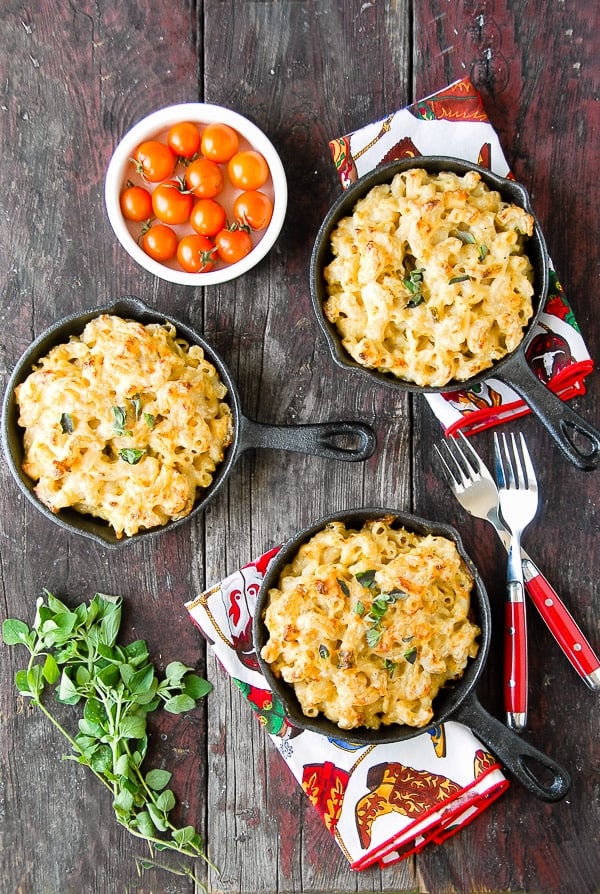 More Recipes You'll Love!