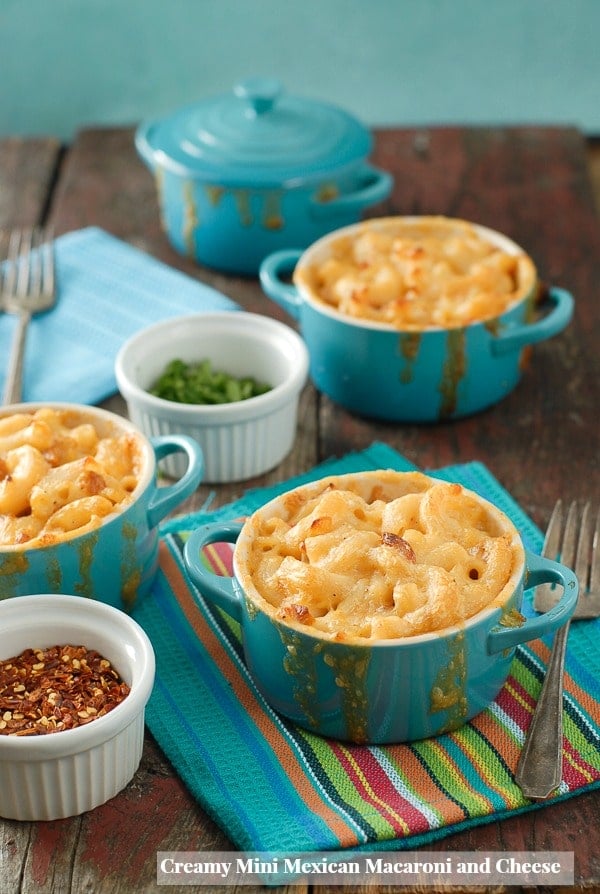 Despite loving eating healthy in the New Year, I still have the need to whip up filling entrees for my hard working family. Green smoothies start our day but by the time dinner arrives, especially with cold weather afoot, a comfort food meal is always appreciated.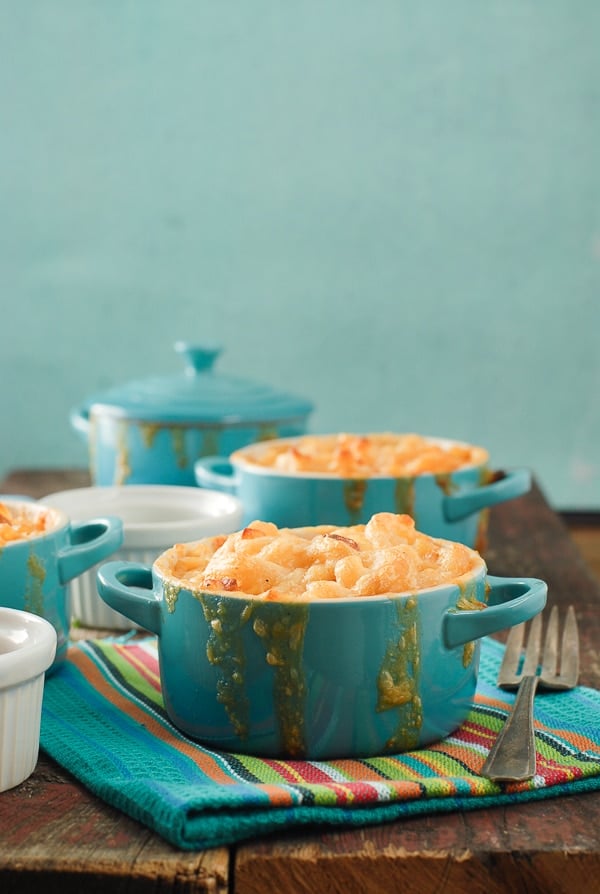 A favorite dish in our household is Macaroni and Cheese. Ironically I did not start making it from scratch until we were gluten-free and could not believe what a completely different recipe it becomes when mixed from scratch. It's not much more work but worth any effort. It also offers a chance for changing up the flavors to suit one's mood.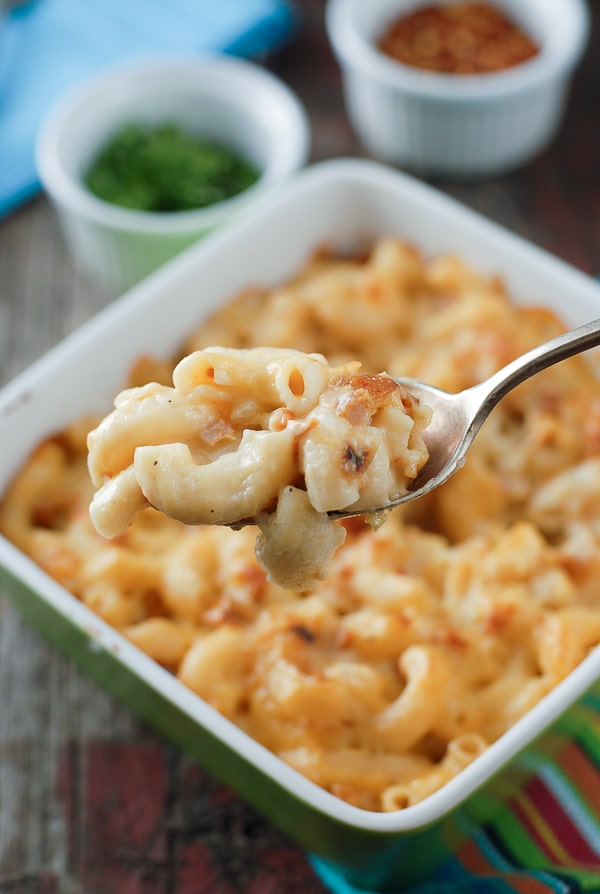 I think my favorite flavors have to be in Southwestern or Mexican food. I love spicy, attention-grabbing flavors and anything with cheese is a win in my book. However when trying to eat on the straight and narrow a heaping plate of luscious Mac and Cheese isn't necessarily the ticket to slim eating. Instead of compromising terribly on the dish I made some swaps to lighten the fat load a bit and made it in individual servings. Using mini cocottes or ramekins for this rustic comfort food becomes more of an occasion along with limiting portion sizes. Of course you can make it the traditional way in a baking dish or casserole as well.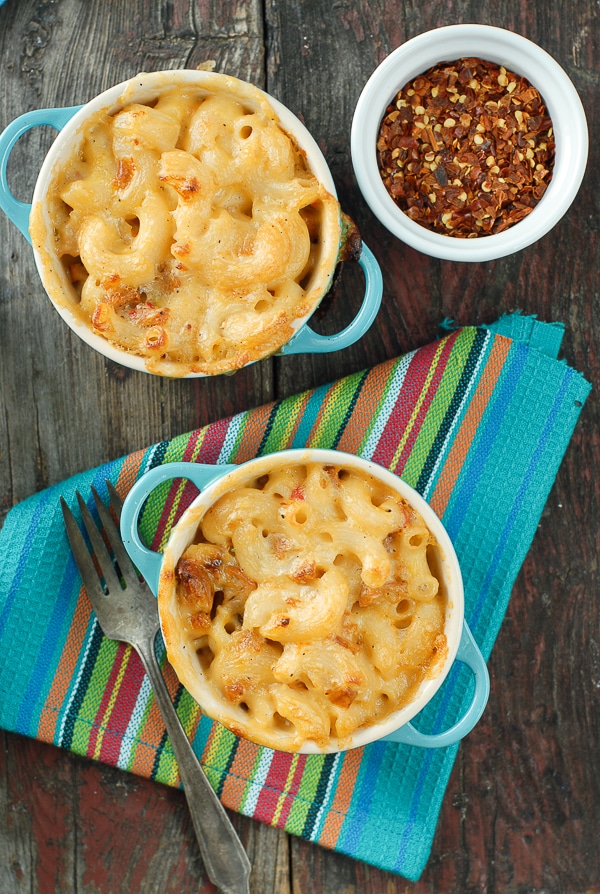 Isn't this Mac and Cheese irresistible? A crunchy, lightly browned crust on top gives way to velvety cheesy pasta underneath, with sparky flavors to boot! Trust me; it doesn't disappoint!