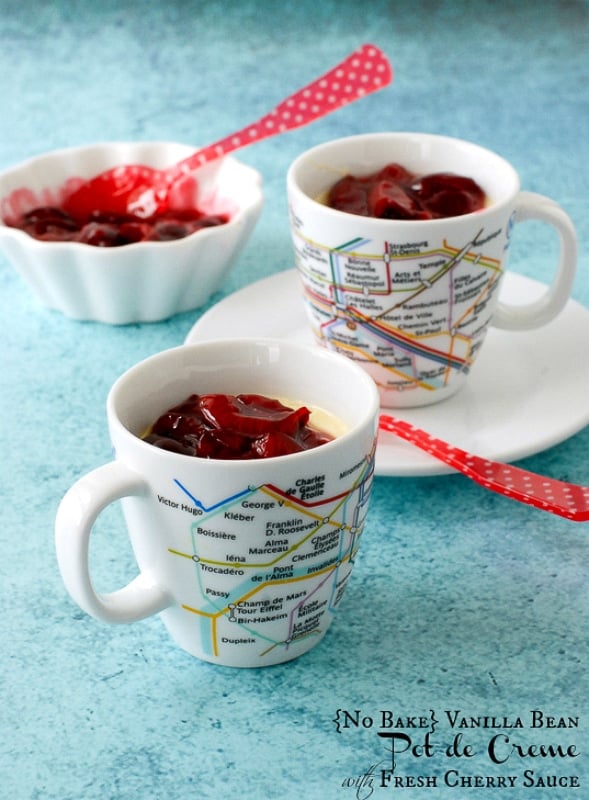 I remember watching an episode of the 'Twightlight Zone' sometime in my impressionable youth that has stayed with me. The gist of the scenario in the episode was that if you are bad in your mortal life, you will go on when you die to a horribly awful fate. You will be stuck watching slide shows of someone else's vacation for eternity.
There is one more little, teensy thing I want to mention about my recent vacation. I promise there are no family photos posing with signs for attractions or other meaningless situations that I myself don't want to experience again let alone put you through. It's more a little idea that popped to mind and a recipe to go along with it.
My creative process is very mercurial and often spontaneous. I might be nudged by a time of year, a change in the weather or new produce items I've never met. Or a color. Or a phrase someone mentions to me. Or in this case two little cups I found in the French Pavilion at Disney World's Epcot.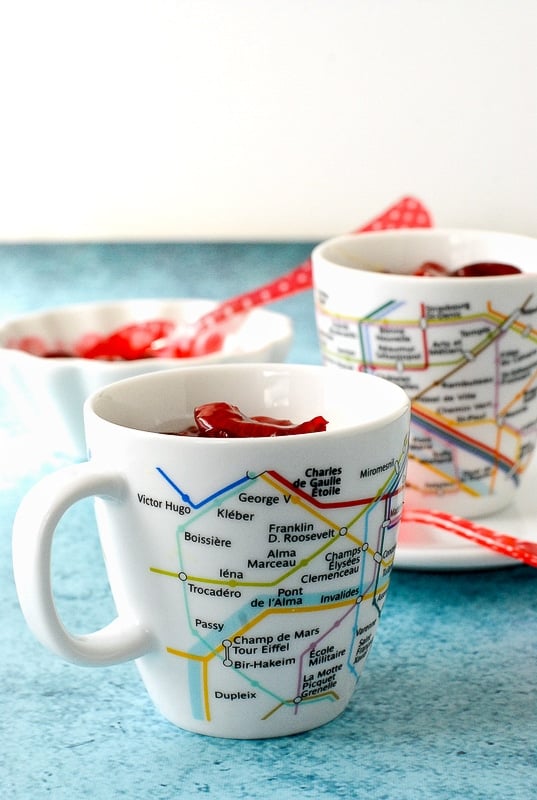 I love to travel. I'd do it all the time if I could. And I will say Epcot's World Showcase is the closest one can come to traveling the world (certainly in one day and far less expensively than doing it all). I'm not suggesting one shouldn't do the real thing just that if you need an international travel fix, Disney will give you a good one. I mentioned in my prior post about Best Tips & Tricks to Maximizing the Disney World Experience, that Disney employees citizen of the countries in the World Showcase and brings them to the U.S. for a period of 9 months to service their native country recreated. The architecture styles are taken from the countries and replayed at Epcot. The food is authentically reproduced. The shopping is very fun, with each pavilion stocked with goods from that country.
While at the French Pavilion shop I was smitten with a number of items. These cups with the map of the Paris metro were too good to leave behind. They reminded me of a t-shirt my Grandparents has purchased on a trip to London as a Christmas gift for my Uncle with a map of London's Tube (subway). I l-o-v-e-d the shirt beyond description. I was secretly sad when all the gifts had been opened and one did not lie beneath the tree for me. I was in college at the time and when I was unloading my car on campus after the break I found a curious item wadded up on the floor of the back seat. I took it out and much to my shock it was the t-shirt that my Uncle had hidden away for me to have instead of keeping it himself. Sniff.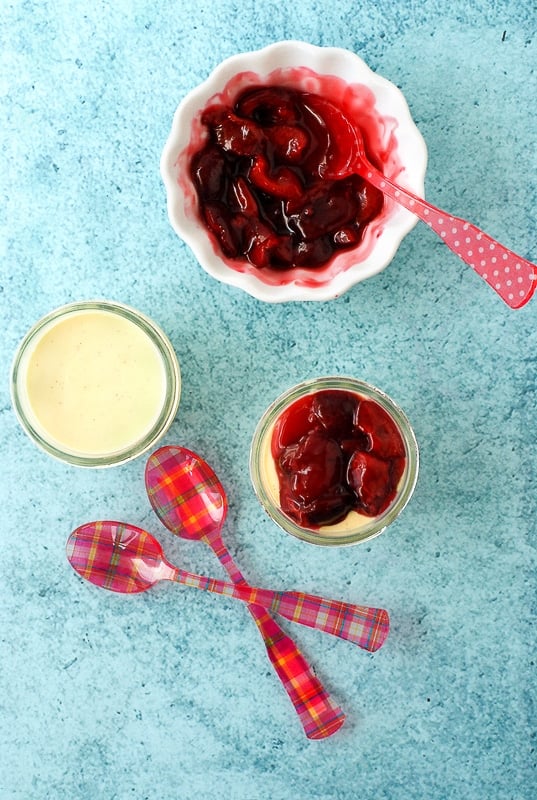 I knew exactly what I would do with these darling cups as soon as returned home. Make a French dessert to share with you in them! I wanted something luscious and creamy and seasonal. I decided on a version of Pots de Crème (translated 'pots of cream', really a custard) though I would not bake it in a water bath as is traditional. My version would cook on the stove top and chill in the cups instead. I decided to top them with a Fresh Cherry Sauce made with some special Flathead Cherries from Montana available at my local market only a few weeks of the year. Certainly the Colorado cherries are fantastic though last summer when driving to Canada we passed through the area where these cherries are grown so weaving in the travel theme made them the right choice for me!