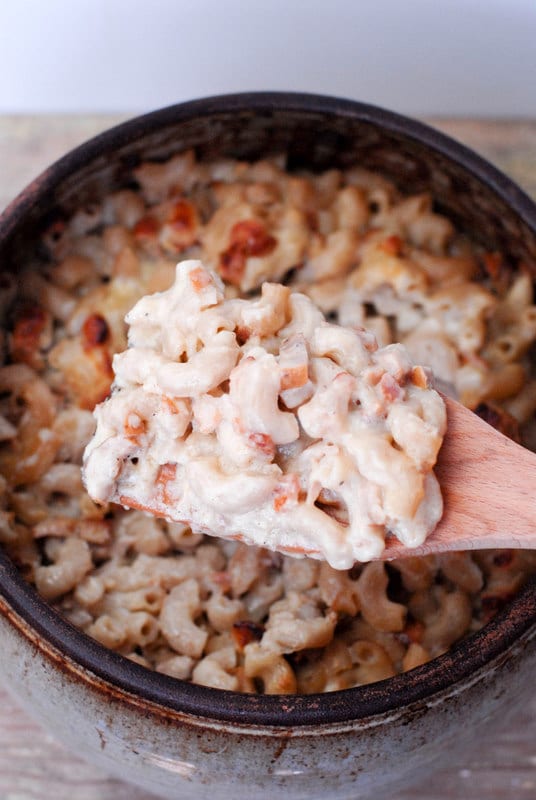 I just saw a piece in the Huffington Post about the Easter Egg Roll at the White House. Having a family lineage that weaves in and out of that geography, I'm charmed by the holiday traditions held in our nation's capital.
But what I found most intriguing was not the awkward mascot-like Easter Bunny being aptly guided by his seeing-eye human but that the Obamas were in short sleeves. Sleeveless actually for Michelle if I recall. I was dumbfounded.
I was in disbelief, mesmerized photo after photo, sure there must be a heat lamp just outside of the camera's frame for surely it could not be that warm anywhere in the U.S. right now. Not a goosebump to be had on their spring-exposed flesh.
By stark contrast I've been maintaining my winter togs with no hint of warmth in sight. I volunteer for a local school that is setting up a Garden-to-Table program. My garden partner and I are in charge of some hoop houses that envelope delicate lettuce starters planted by wee tots, stars in their eyes about consuming them in the form of salad before the year's end.
Last Friday we discussed the horribly windy weather, the proposed overnight temperature forecast of 31 degrees and I aptly convinced her all would be fine, we did not need to roll the plastic down to tuck our babies in the for the night.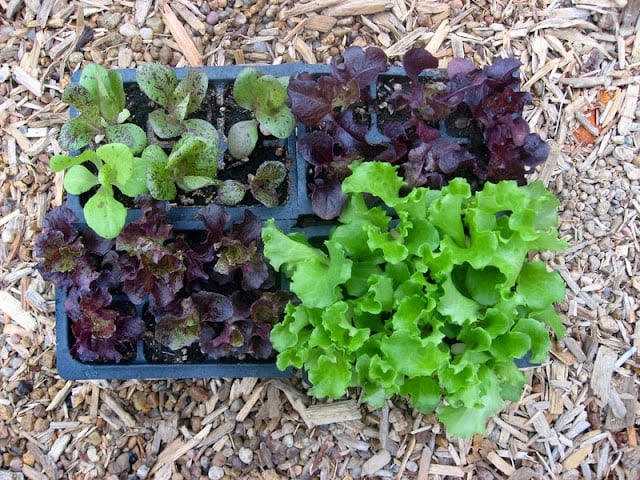 I sadly awoke at 7 a.m. Saturday to find snow. Like the adrenaline rush that comes with oversleeping and waking just as your first morning work meeting is suppose to start, I bolted out of bed, threw on anything I could find to zoom to the school and save the tender lettuce.
I'd love to tell you it was exclusively my gardener's heart that was the driver for my unbridled sprint, but sprinkled in there was the nightmare potential of 50 kids looking at me for explanation of why the Easter Bunny ate their lettuce over the weekend.
Fortunately everything turned out well for the lettuce however now with Easter treats behind us I have as much interest in spring food with our current weather as I do wearing hot pants and white vinyl Go Go boots while dancing on a busy street corner. Instead I made homemade Mac and Cheese with a twist.
For whatever reason the idea of making macaroni and cheese from scratch never really crossed my mind until last year. Perhaps it was being raised on the boxed stuff with day-glow orange cheese powder.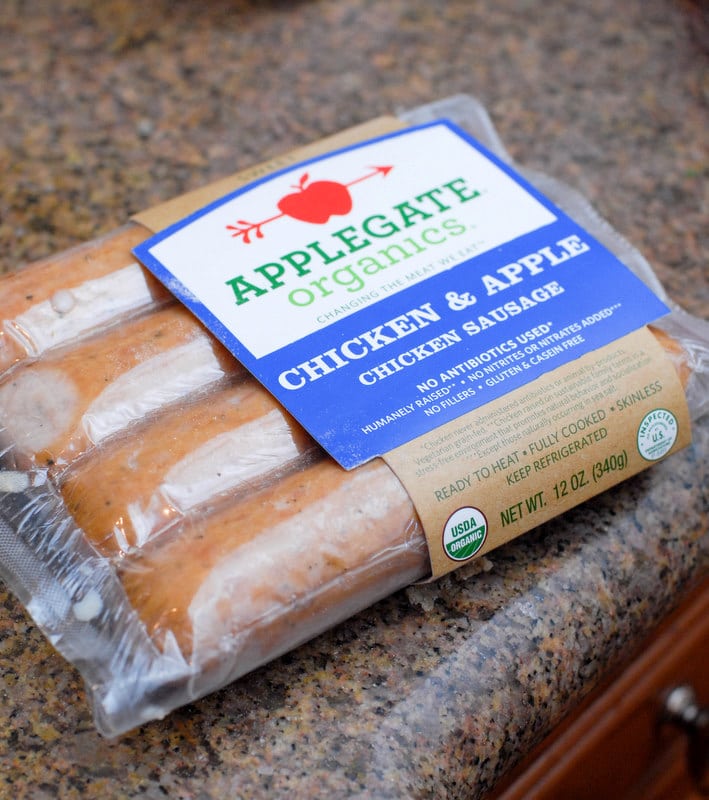 It struck me once when buying microwaveable Mac and Cheese (organic, gluten free, good tasting, microwaveable mind you) both that it was expensive and that the packaging is not recyclable (nothing from the freezer section is recyclable due to being treated so it does not fall apart under the frozen conditions). Thus was the birth of me making my own Macaroni and Cheese from scratch.
It is ridiculously simple and ripe with creative options. I made the basic recipe with a change to the cheese, adding some bacon and chicken apple sausage. The texture is creamy and the flavors wonderfully cheesy, with some salt from the bacon and sweetness from the sausage; all this without being over the top fatty or rich. A perfect one casserole meal which I served with fresh, local organic rainbow chard sautéed in a bit of garlic. Yum.
Recipe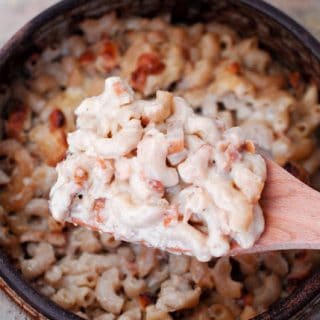 MACARONI AND CHEESE with CHICKEN-APPLE SAUSAGE and BACON
Creamy mac and cheese with sweet chicken apple sausage and salty bacon is always a favorite!
Print
Save Recipe
Recipe Saved!
Pin
Rate
Ingredients
1

package elbow pasta

I use Tinkyada Brown Rice Elbow pasta which is gluten free

3

tablespoons

unsalted butter

2

tablespoons

flour

you can use gluten or gluten free flour

2

cups

milk

8

ounces

mild cheddar cheese

cubed

3

slices

bacon

12

ounce

package pre-cooked skinless chicken apple sausage

4 sausages

Salt and pepper to taste
Instructions
Preheat oven to 350 degrees. Grease a large casserole with butter and set aside.

Boil water and prepare pasta to package instructions.

In a skillet brown the bacon so it is slightly done but not crispy or hard. Drain well on paper towels. Cut off any large pieces of fat from ends and discard. Chop the bacon into small pieces (about 1/8 inch square). Set aside.

Chop sausages into ¼ inch square pieces. Set aside. I wanted mine to be somewhat rustic, not perfect square pieces.

While pasta is cooking, melt the butter in a saucepan over medium to medium-high heat.

Whisk in the flour, as well as salt and pepper to taste (you can add more later as well). Basically you are making a roux*.

When it is well combined, slowly pour in the milk whisking the whole time to avoid burning the mixture.

Continue to whisk until the mixture begins to thicken noticeably (5-10 minutes).

Add cubed cheese to butter/flour/milk mixture.

Continue to stir until the cheese is fully melted.

When pasta is cooked, rinse, drain well and return to the cooking pot.

Pour in the cheese sauce, chopped bacon and chopped sausage; stir well to fully combine. Add more salt and pepper to taste if needed.

Bake uncovered for 35-40 minutes or until the macaroni develops a nice, brown crust on the top.

When done, remove from oven to cool slightly and serve.
Notes
*a roux (pronounced 'roo') is a mixture of flour and butter which is the base of many sauces and a thickener.
VARIATIONS:
Use extra sharp cheese and add a bit of Dijon mustard
Use sharp cheddar mixed with a little bit of Monterey Jack cheese and add chopped Anaheim chilies (canned or fresh if available)
Experiment with cheese blends. Gruyere cheese is very good in this dish.
Nutrition
Calories:
296
kcal
|
Carbohydrates:
5
g
|
Protein:
18
g
|
Fat:
22
g
|
Saturated Fat:
11
g
|
Cholesterol:
84
mg
|
Sodium:
509
mg
|
Potassium:
236
mg
|
Fiber:
0
g
|
Sugar:
3
g
|
Vitamin A:
545
IU
|
Vitamin C:
1
mg
|
Calcium:
283
mg
|
Iron:
0.8
mg