If you love Buffalo Chicken Wings you will be crazy over this Cheesy Buffalo Chicken Lasagna! All the flavors in hot wings you love, wrapped into a cheesy comfort food version. No messy fingers either! Gluten-free.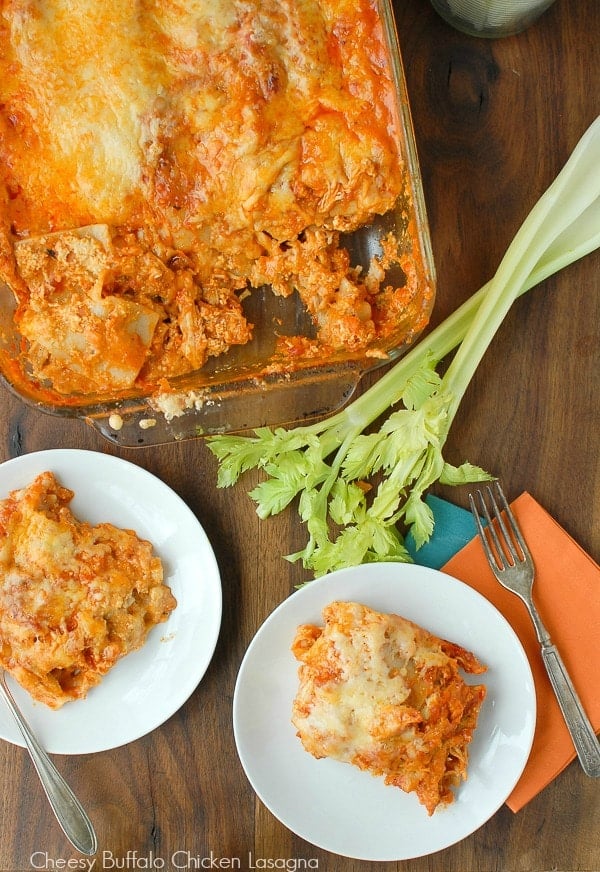 With football season in full swing and having had our first snow (yes, you read that right), the timing seems right to share some unexpected, mouthwatering comfort food in the form of Cheesy Buffalo Chicken Lasagna.
I shared another lip-licking lasagna last weekend (Mexican Lasagna with Hatch Chilies) and don't usually share something similar so quickly but the time seemed right for Buffalo Wings in a reinvented form!
If you love these flavors give Buffalo Chicken Pastaa try too.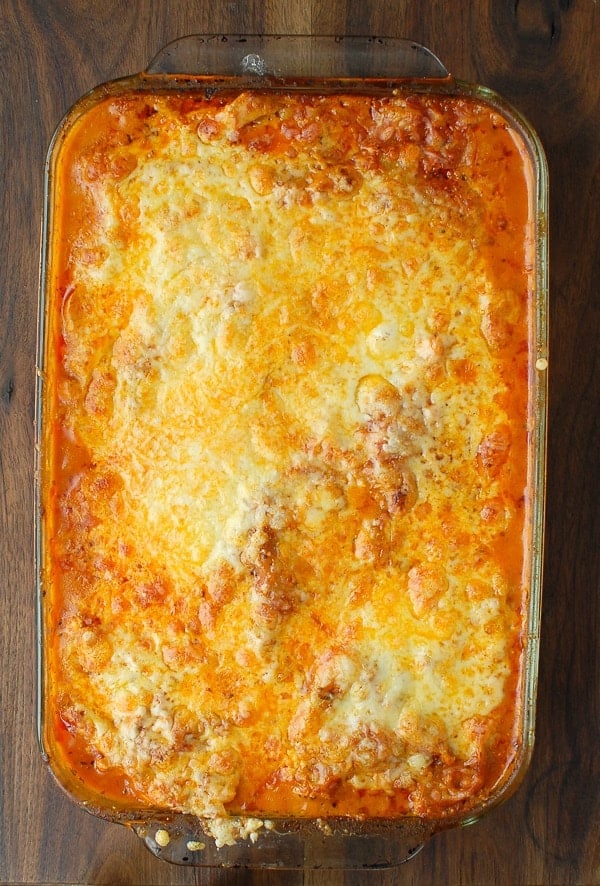 I have loved blue cheese for as long as I can remember.
And after discovering Buffalo Wings I thought I'd died and gone to heaven.
The piquant sauce slathered on the chicken wings is a perfect mixture of spicy and tangy, and when then dipped in blue cheese…..perfection! Cue mouth watering now.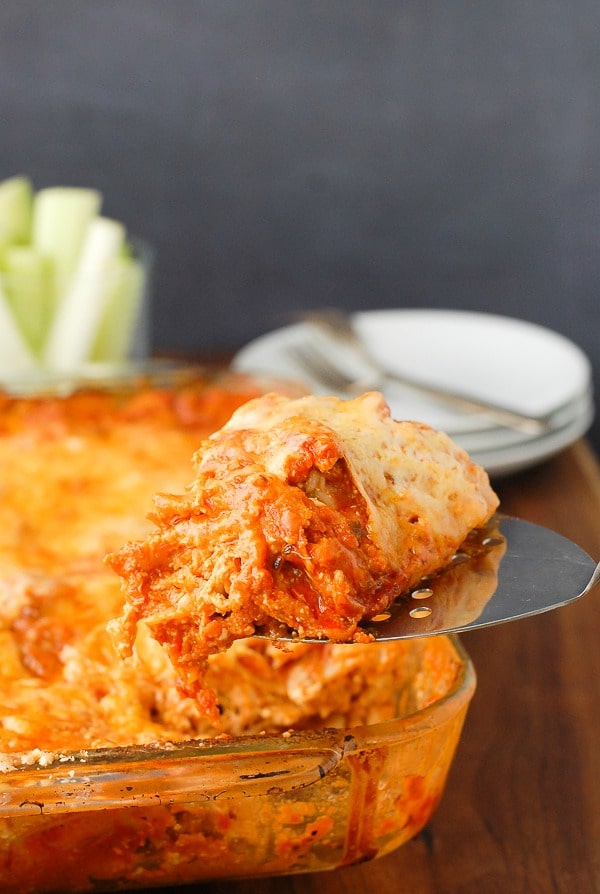 As much as I love 'wings' they don't play well for all occasions. Football parties with people sitting on your nicely upholstered furniture; don't think so. Around the dinner table; there aren't enough napkins in the free world to cover that. Instead I've folded all the traditional flavors into a lasagna which allows the Buffalo Chicken Wing experience in a more corralled form.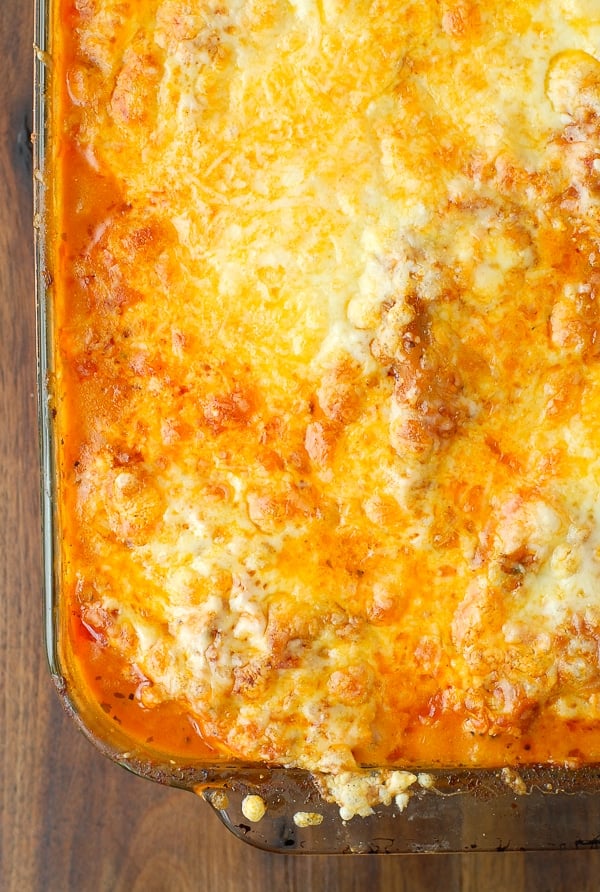 Shredded roast chicken, tangy buffalo wing sauce, blue cheese, as well as Monterey Jack and Mild Cheddar deliver the ooey-gooey cheesy quality of lasagna we all love. I really can't think of a better combination of flavors and textures, can you? AND it's very easy to put together! The noodles do not need to be pre-boiled either (I have a secret tip to bypass that step included in the recipe). What are you waiting for?!