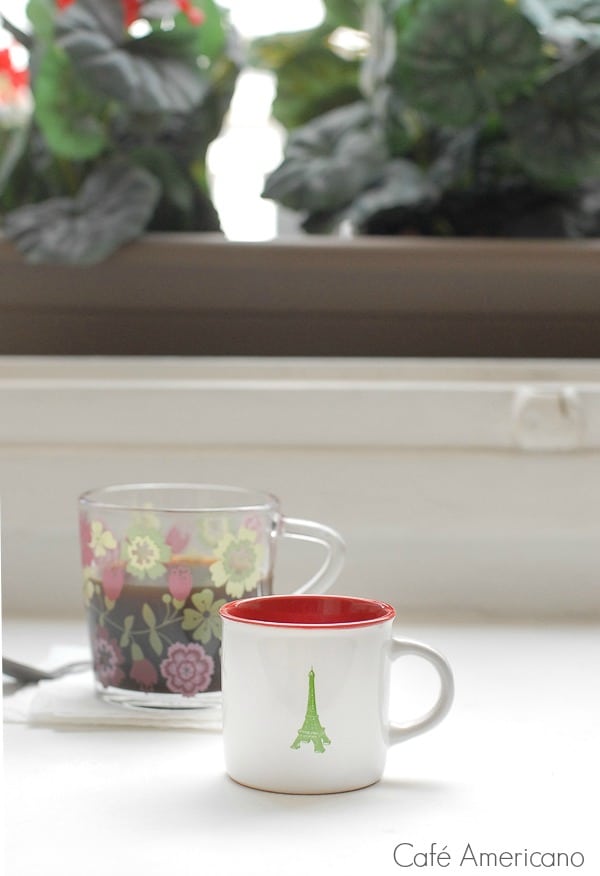 Coffee has an ambiance all its own. In the States, the particularity of one's coffee preference when ordering out is often painstakingly precise; extra hot half caf skinny with a lemon twist and extra foam.
I sometimes think it has become more about the experience of the exotic, or celebrating personal idiosyncrasies in the form of niche coffee drinks baristas are all too willing to indulge.
And then there is the pure experience of it. Going out for coffee. Meeting for coffee.
The coffee house 'scene'.
I even have days where I don't necessarily want to drink a cup of coffee but my morning feels odd without out.
The absence of the aroma leaves morning not feeling like morning.
I'll nurse a half cup for most of the morning, rewarming it in the microwave allowing it to preside on my desk in a place of stature overseeing my writing or photo editing. I just like having it there.
We have just returned from a few weeks in Paris. As I wake well before the first light of daw, soldiering daily a bit farther through the grasp of jet lag and time zone changes, coffee is the first thing on my mind as it was when arriving in Paris.
I'll admit in addition to my love of good coffee, is my appreciation of it as a tool for powering through the portion of the day when traveling into different time zones that tempts a nap, which normally turns into a horribly timed early bedtime, thanks to one's circadian rhythms from their homeland.
I've learned having a good, strong cup of Joe can be enough to get over the hump, bringing one closer to a normal schedule in their new destination.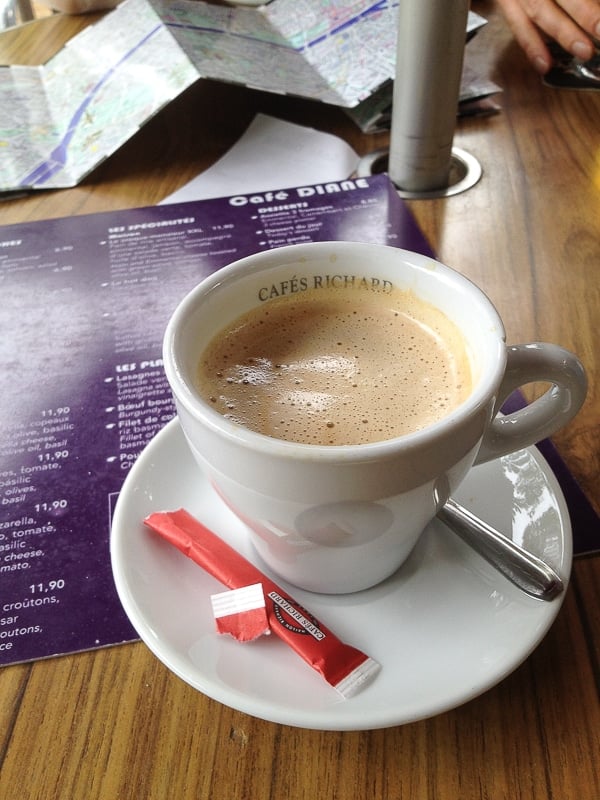 One of the first sleepless nights in our Paris apartment, I was anticipating the day, waiting for the first rays of light to meet my ready to go state of being.
I pulled out my iPad and was Googling 'great coffee in Marais', the arrondissement or district where we were staying.
I began to read about the local cafes, and the touted quality of their coffee.
I had come to Paris knowing if one wishes milk with their coffee ordering a 'Café Crème' was the norm.
Relying on my rudimentary high school French, which covered such practical things like finding Sylvie at a swimming pool ('with Anne'), I departed U.S. soil armed with important phrases such as how to order a proper cup of coffee.
There is nothing I love more than the café culture of Paris. Rarely a block is passed without even the smallest four table set up found on the street, with friends relaxing, and often smoking, over a cup of coffee and conversation.
We took full advantage dining, or stopping for a drink, at all times of the day; often two to three times in a day at all different cafes (which I'll be sharing more about soon).
I sincerely did not know how I could return home without daily outings to sit and watch the world go by at a street-side café.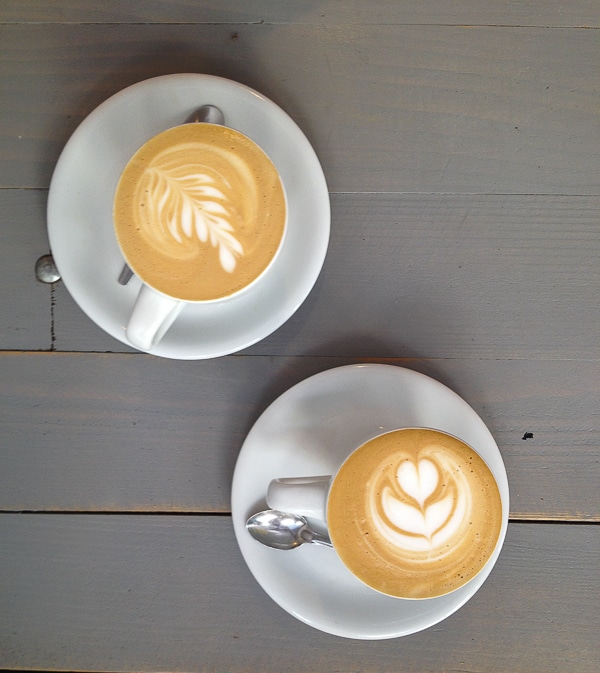 I stayed committed to my Café Crème for the first four days or so and then wanted a break from the frothy milk.
I could order a Grand Crème, which in U.S. parlance would be a Café au Lait (coffee with a lot of frothy milk, larger cup than a café crème) but that was in the wrong direction.
A straight up espresso often seemed a bit harsh to my stomach which was trying to convert to Paris dining routines and timing.
I realized there really was no 'drip coffee' to be found. Everything is based on espresso shots in some form which offers a fuller, stronger flavor.
One occasion when I was feeling my weak French had stretched its legs enough to hold a simple conversation about coffee with a barista, I began to ask about the coffee options, telling him straight espresso was too strong and I did not want lots of milk.
He suggested a Café Americano, or Americano Coffee, which is the closest to a drip coffee available.
Made as more of an art than a science I've found, with every café having their own formula of espresso shots to water, one can find a perfect medium with a splash of cream or milk to satisfy the moment.
More Recipes You'll Love
Recipe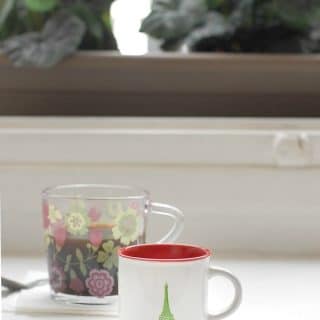 Cafe Americano
While in Paris I enjoyed Café Americano served in a normal size cup to a larger size cup. The strength of the coffee is of course related to the ratio of espresso shots to hot water and I found each cafe had a different view of what was 'perfect'. I suggest if using a standard size coffee cup, starting with one shot of espresso and filling with boiling water (leaving room for milk or cream if desired). If you love your coffee strong, go for two and perhaps consider using a larger mug (10-12 ounce) for a bit more water.
Print
Save Recipe
Recipe Saved!
Pin
Rate
Servings:
1
10-12 ounce coffee
Ingredients
1-2

shots espresso

Boiling Water to fill

Cream if desired
Instructions
Pour espresso shot(s) into a 10-12 ounce cup.

Fill with boiling water leaving room for milk or cream if desired. A sugar cube may be added before the coffee and water if desired.
Nutrition
Calories:
103
kcal
|
Carbohydrates:
0
g
|
Protein:
0
g
|
Fat:
11
g
|
Saturated Fat:
6
g
|
Cholesterol:
41
mg
|
Sodium:
11
mg
|
Sugar:
0
g
|
Vitamin A:
440
IU
|
Calcium:
19
mg