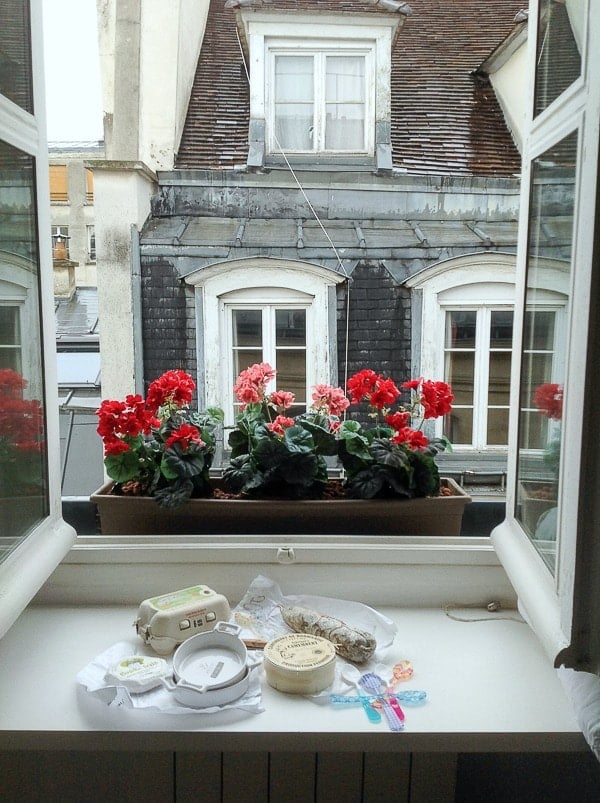 I've recently been sharing snippets from our summer family trip to Paris. After much dialog about visiting different countries we settled on ten days in Paris proper, allowing plenty of time for exploring, embedding and experiencing the city on a more local level. We'd done something similar in Barcelona Spain a decade prior and emerged feeling to have experienced a wonderful balance of living there and enjoying all the sites a tourist can for a longer visit.
Over the past years our diligent pre-travel planning has given way to life demands, leaving us cobbling together a trip structure and often piling onto a plane, guidebooks in hand, to piece together the rest. This trip was not all that dissimilar having made flight reservations in June and turning to the internet for lodging. Immediately I found a difference in making room reservations. For our family of four we needed a room with two bed (double or queen) however in searching rooms with children prompted inquiry of their ages and with my daughter being 15, it bumped up our adult count to three instead of two maxing out the adults in the room. I looked around the areas of Paris of interest and fifty hotels later came up with nothing (still with over two months' notice}.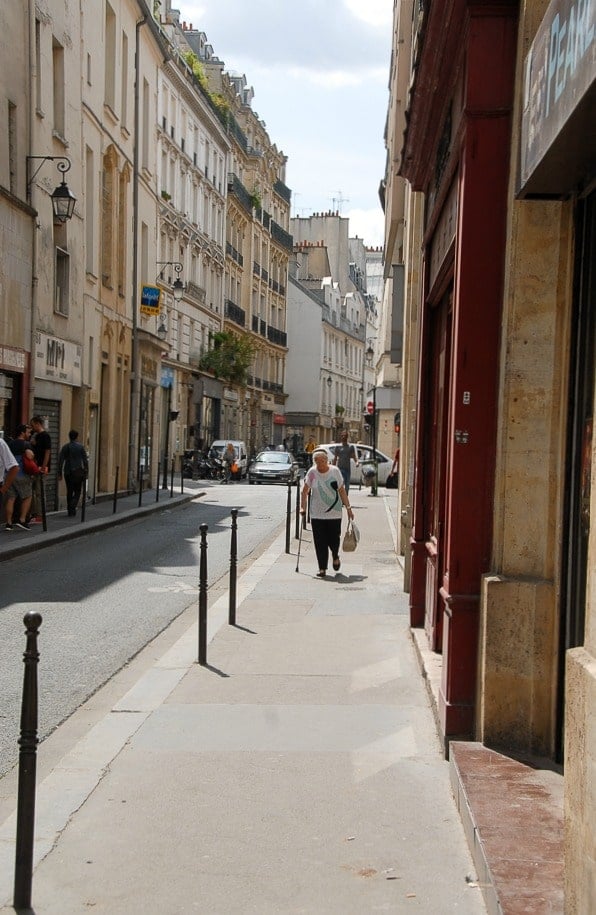 Somewhere along the way the idea of renting an apartment popped to mind and appealed for a number of reasons. Having a small kitchen to maintain some basic stores of food would allow not having to eat every meal out, accommodate those first days of jet lag when one's stomach is hungry at odd times like 3 a.m., and for us being gluten-free also allowed flexibility for our meals. The opportunity to live as more of a local appealed to us as well. We had decided we'd like to stay in the colorful, vibrant Marais district (3rd Arrondissment) of Paris and my husband remembered apartment references in a Rick Steeves' Paris guide book he'd purchased (which incidentally I saw in tourists' hands at every attraction we visited). This led us to Cobblestone Apartments and what an extraordinary find they turned out to be!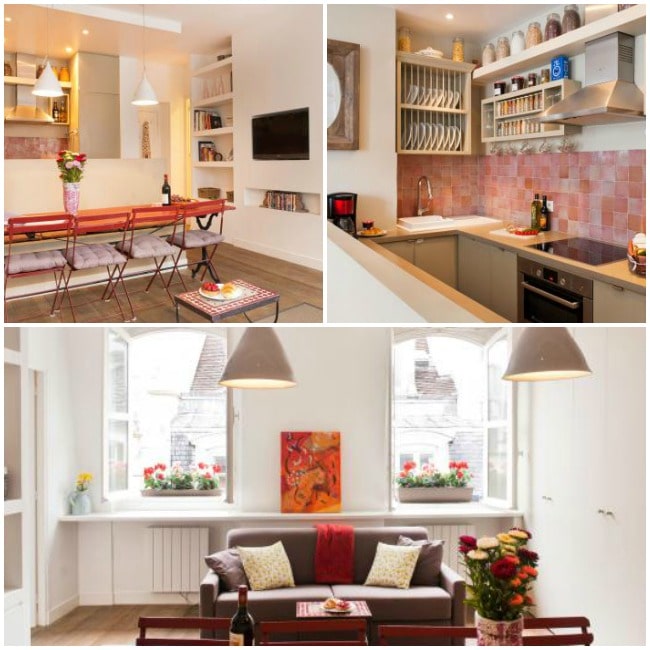 Cobblestone Apartments were founded by an American couple, Jennifer and Ryan, who fell in love with Paris and the idea of having a place there to stay when visiting versus a hotel room. They bought their first apartment there in 2006 and have continued to add properties to Cobblestones collection spanning the breadth of Paris; they currently have 20 apartments in total. They understand the needs of travelers and seek to make their apartments comfortable, well equipped and to provide a level of service to ensure a fantastic visit to Paris.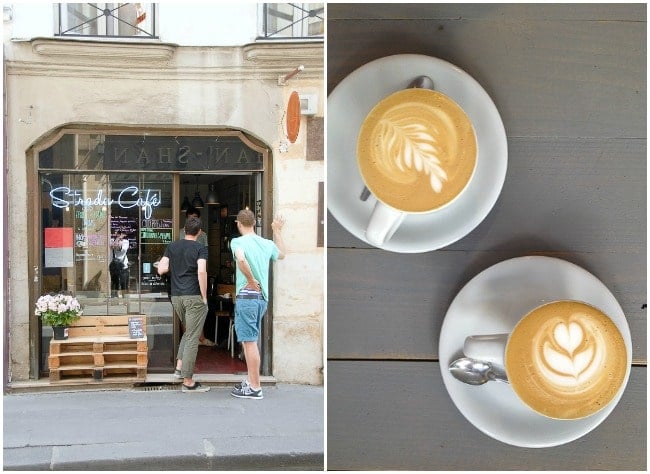 In our case we were able to find the perfect situation in a one bedroom apartment which also has a fold out couch (that I can attest is incredibly comfortable) on the fourth floor of a Marais building on Rue de Temple looking out over the Paris rooftops. The apartment is a walk up (no elevator) which other than the aerobic effort of getting the suitcases up and down, we did not find to be an issue. The building and apartment were quiet and comfortable. In the middle of café life, shopping and mere minutes' walk from a number of museums and galleries, the location of Tresor du Marais is perfection. The apartment very easily accommodated the four of us with plenty of room to hangout in between excursions and dining adventures. Generally the apartments in Paris are not particularly spacious so we appreciated the bit of extra room to stretch out, store our belongings, and dine 'in' comfortably.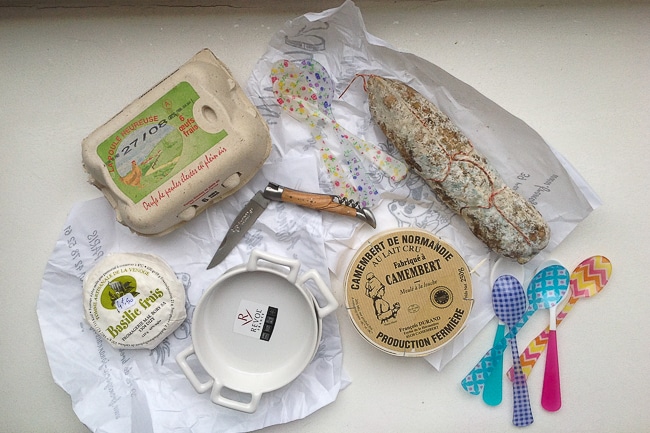 The qualities of Cobblestone Apartments that differentiates them from their competition are the thought, care and service that comprise the lodging experience. Their website offers great detail about each apartment and in the case of Tresor du Marais (translated 'the treasure of Marais') a video to fully explore the setting before booking as well as a 90 photograph portfolio capturing every element of the apartment are included in the online apartment profile. The extensive apartment information and an online calendar of availability allows much of the 'shopping' for apartments to be done prior to contacting Cobblestone Apartments directly. From my very first email correspondence, the tone was warm and inviting, quick to answer questions and always positive, thorough and in English. The apartment amenities are extensive; a kitchen stocked with basics as well as herbs and spices, olive oil, vinegar, coffee and tea to allow easy cooking of meals. French cookbooks, guidebooks and the latest Bosch appliances appoint the small but ample kitchen in style and function. The apartment includes a washing machine/dryer combination (washing powder included) allowing much lighter packing. Also a bottle of wine and bar of chocolate were waiting for us upon our arrival!
Upon arrival an English speaking greeter meets travelers at their apartment (email arrangements are made prior to arrival to select a time) to walk them through all details of the apartment and to answer all questions. For those potentially anxious to leave the comfort of English-speaking hotels for renting an apartment, this service bridges well to allow an easy rental situation for non French speakers. Our greeter Lauren, hails from the United States and has been in Paris for over three years. In a life changing opportunity she moved to Paris unsure what her future held in store and has embedded herself happily. She was able to provide us insight on the surrounding area, current events and happenings as well as walking us through all the necessities of the apartment. Our flight arrived at 6 a.m. and Lauren was quite flexible about meeting us, suggesting most international travelers arriving in the early morning prefer a nap before rallying the first day which turned out to be a good call. The apartment has a detailed manual with photographs reviewing everything from how to lock the doors to step-by-step instructions on running the appliances, using the phone (which allows free phone calls to the U.S.), free Wi-Fi for the internet, calling a taxi (including an English speaking line) and more. Every detail has been considered making a few days or longer easy and comfortable.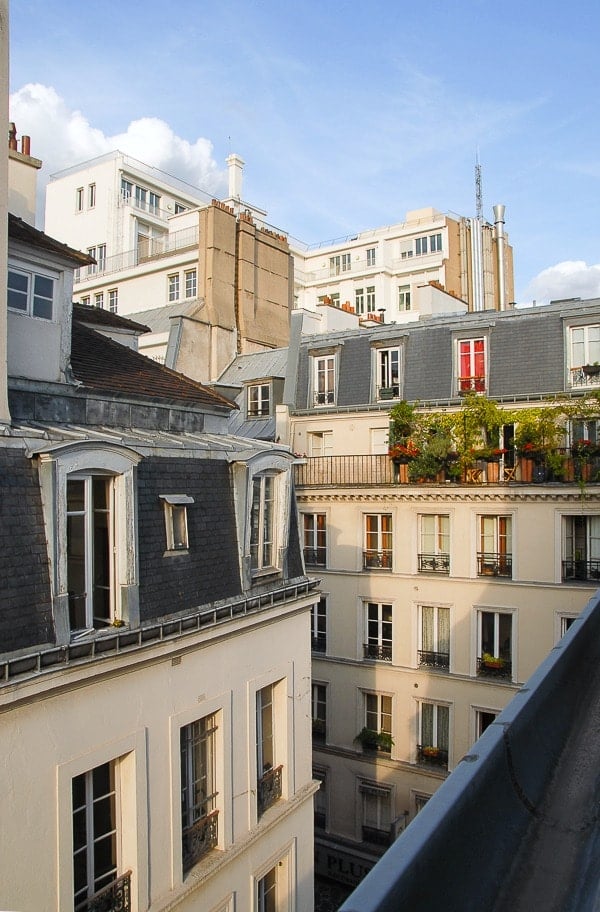 In addition Cobblestone Apartments has partnered with other services to offer guests access to VIP Shuttle transportation, and local attractions. Coordinated easily through their website with payment options of each credit card or Pay Pal, we scheduled a shuttle from the airport to our apartment door, a scenic river cruise (due to the length of our stay we were given two cruises for free) as well as a 'Skip the Lines' at the Eiffel Tower (which was fortuitous as the tickets available through the Eiffel Tower itself were sold out until October when our planning began, as well as lines were touted to be 3-4 hours long); all done online before departing the U.S. for Paris. Each additional service was easily organized, with thorough instruction arriving quickly on email with Cobblestone Apartments staff available for any questions.
Our stay at Tresor du Marais was spectacular with absolutely no issues. The location was fantastic, the appointments and service beyond compare. Our only issue was choosing which of their apartments to rent for a return trip!
Tresor du Marais high points:
Native English speaking greeter to familiarize with the apartment, neighborhood and answering questions about Paris
Extensive booklet detailing information about the neighborhood, operating the apartment appliances, resources, dining ideas and more
Fully equipped kitchen complete with spices, olive oil, balsamic vinegar, cookware, serving ware and glassware from Ikea
Washer/dryer combo
Phone to make free calls to the US
Free Wi-Fi
Complimentary wine and chocolate await
Quiet and comfortable
Fantastic location: grocery stores, open markets, museums, shopping and cafes within blocks
Modern shower and appliances
About a 10 minute walk to the République Metro station
The kind staff of the Cobblestone Apartments has offered for any future travelers mentioning BOULDER LOCAVORE, they will be given 2 FREE SEINE RIVER CRUISES with their rental!
Follow Cobblestone Paris Apartments on FACEBOOK for some reviews and photos of Paris!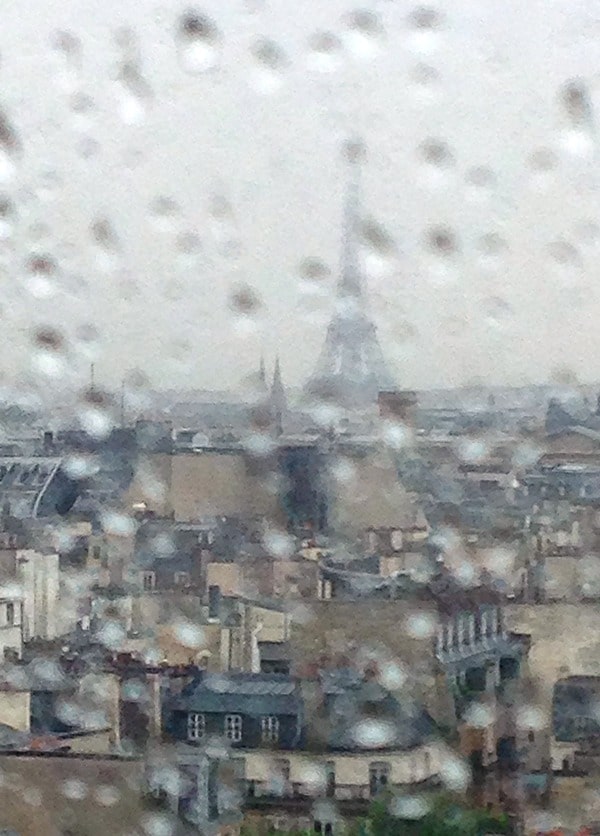 More travel, sightseeing and dining posts from this Paris trip:
Paris Museum Tips and Minestrone of Fruit (recipe)
Cafe and Casual Dining in Paris and French Lemonade with Lavender (recipe)
The Eiffel Tower and St. Germain-Champagne French Cocktail (recipe)
Chateau de Versailles and a Rose Cake for Marie Antoinette (recipe)
Top Tips and Resources for Successful International Gluten-Free Travel