Rhubarb season is short and this refreshing rhubarb vodka cocktail shouldn't be missed! Quick and easy to make, the Rhubarb Pie cocktail will become a spring favorite!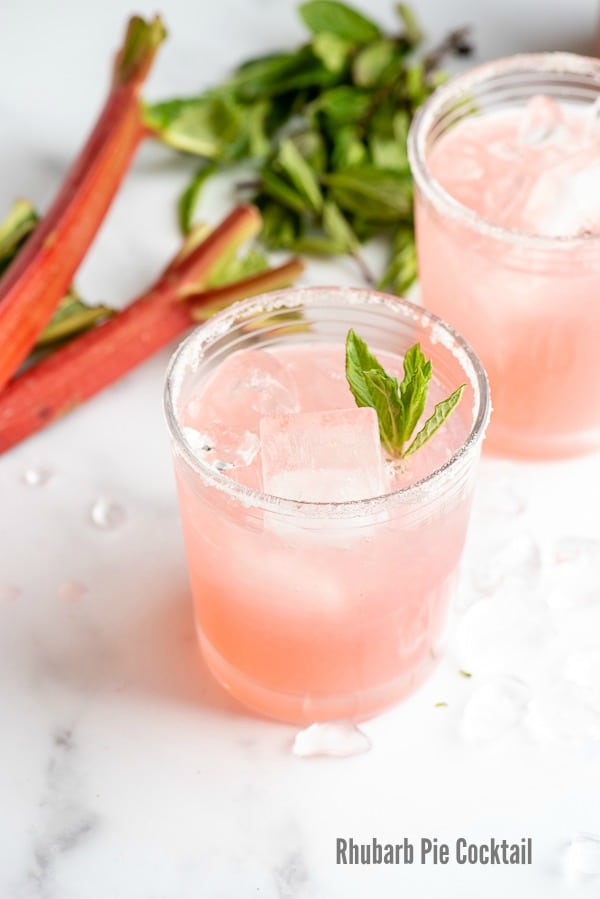 This recipe was originally shared in June 2011 and has been updated in May 2018.
As I have been prowling the Boulder Locavore Recipe Archives for rhubarb recipes (I buy it like a hoarder whenever it comes into season) I landed on a cocktail staple: Rhubarb Pie Cocktail. It may be what made me fall in love with rhubarb in the first place!
I've dusted it off and am sharing it today thinking the cocktailers amongst you will love it too!
The Origin of the Rhubarb Pie cocktail
Soon after I started Boulder Locavore, when I was in full discovery mode of local food producers, two girlfriends bought me a bottle of Altitude Spirits Vodka 14. It's a locally made vodka and USDA certified organic.
It gave me a prompt to contact the company to learn more and they provided the original recipe for Rhubarb Pie cocktail. The recipe has since been iterated but it remains a favorite refreshing spring cocktail.
What Does this Rhubarb Vodka Cocktail Taste Like?
This rhubarb vodka cocktail is made from sweetened rhubarb juice from homemade rhubarb puree, and vodka. It's very simple. The rhubarb vodka cocktail is light and refreshing, with the flavor of slightly sweetened rhubarb; lightly tart and tangy.
The cocktail glass is rimmed with sugar and a bit of cinnamon giving it extra sweetness but not too much!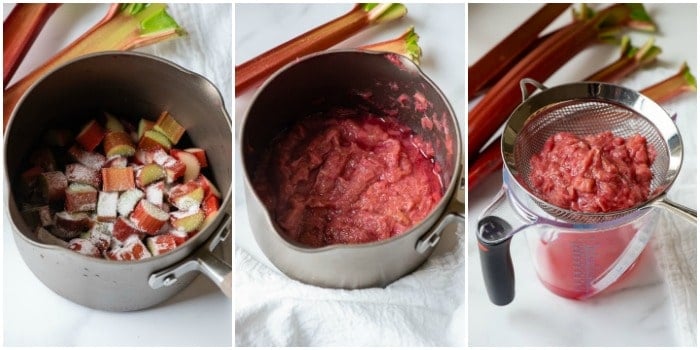 How to Make the Rhubarb Pie Cocktail – An Easy Rhubarb Vodka Cocktail
Much like the recent Rhubarb Fool recipe, fresh rhubarb is cooked briefly with sugar and a bit of water. It breaks down into a puree which is strained to release the sweetened juice. It's this juice that's used to flavor the rhubarb vodka cocktail.
An ounce of the rhubarb puree is shaken in a cocktail shaker with two ounces of vodka. It's poured over ice and topped off with club soda for a refreshing fizz.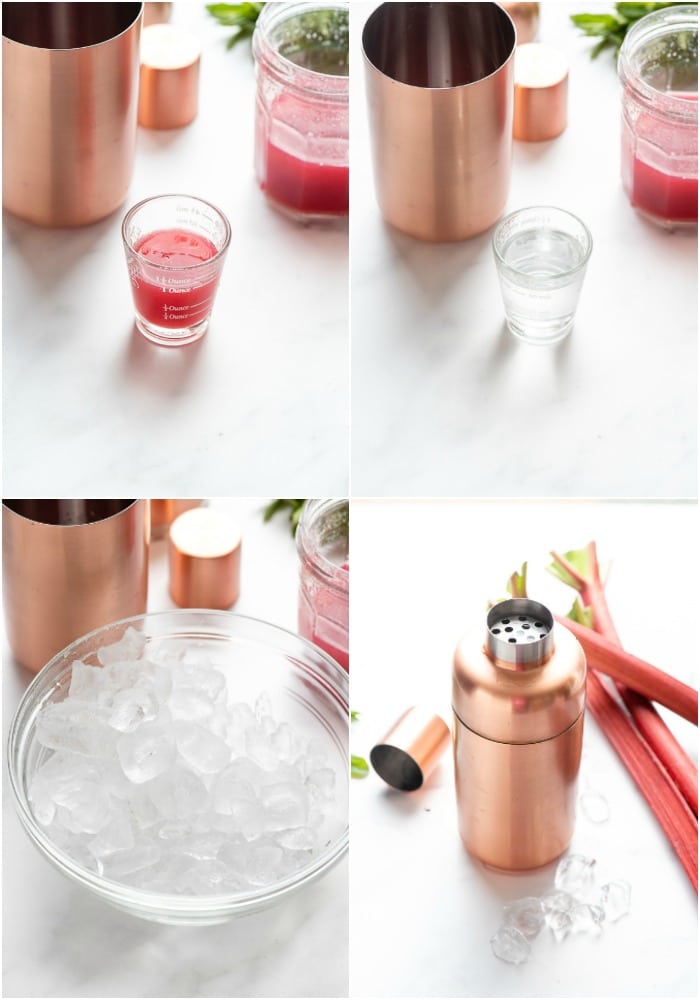 The rhubarb vodka cocktail is very thirst quenching and a fun way to use fresh rhubarb during its short season.
How to Use the Rhubarb Pulp
The cocktail recipe is all about harvesting the sweetened juice for the cocktail and does not use the pulp.
You can use the pulp in Rhubarb Fool, eat it over yogurt (plain or strawberry), or ice cream. Fold it into muffin mix. It's a shame to let it go to waste with rhubarb season being so short!
Make it a Rhubarb Pie Mocktail!
To make a version without vodka, follow the instructions to make the rhubarb puree and extract the juice. Pour 1-2 ounces of the juice into a glass filled with ice and top with sparkling water or club soda (stir too)!
Suggested Supplies for Making Rhubarb Pie cocktail: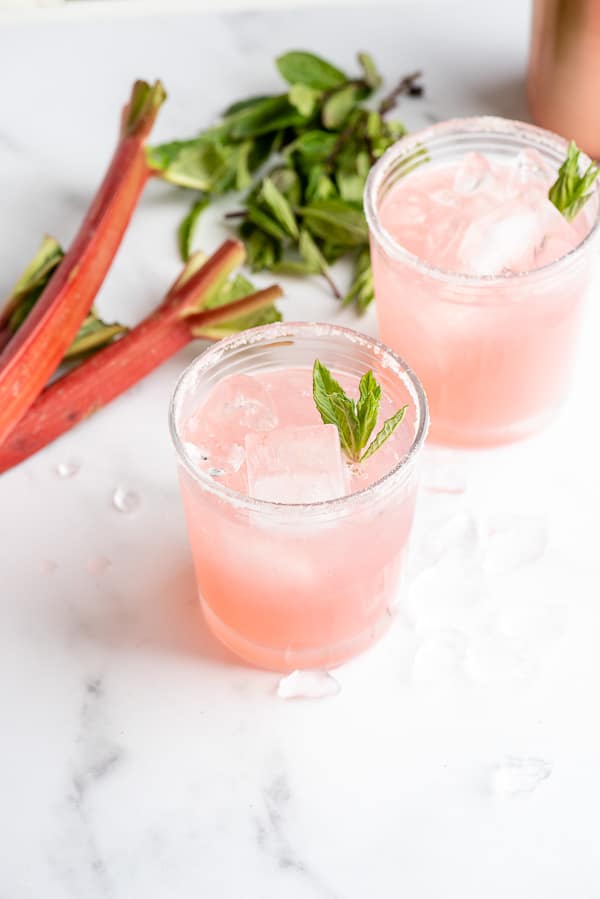 More Rhubarb Recipes You'll Love:
If you've tried this Rhubarb Pie Cocktail recipe or any other recipe on BoulderLocavore.com please don't forget to RATE THE RECIPE and let me know where you found it in the comments below, I love hearing from you!
Please SUBSCRIBE and FOLLOW ME on FACEBOOK , TWITTER , INSTAGRAM and PINTEREST to see more delicious food, travel and what I'm up to!