Thai Chicken Meatballs are a versatile recipe perfect for an appetizer with dipping sauces, on rice (or zucchini noodle) pasta, in soups and sandwiches. Loaded with familiar Thai flavors of cilantro, basil, ginger, garlic, lemongrass and more, the recipe is simple and easy to make. These made with a quick trick for homemade gluten-free breadcrumbs too!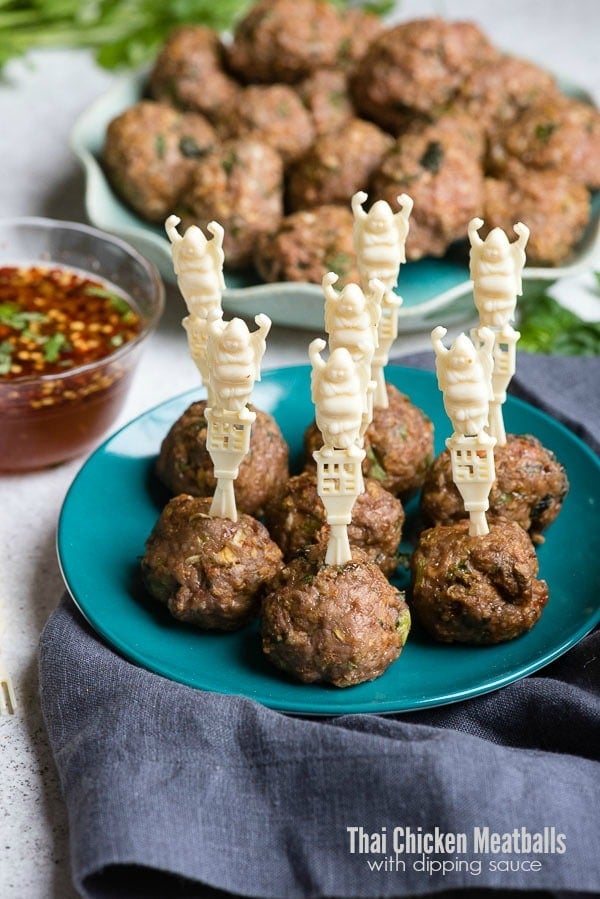 This post is sponsored as part of Boulder Locavore's ongoing partnership with Udi's Gluten Free. All opinions are my own.
At this time of year having versatile recipes that can be used in multiple ways is always welcome in my kitchen. Thai Chicken Meatballs are a great example of that. This simple recipe is packed with familiar Thai food flavors and are perfect for many dishes.
Thai Chicken Meatballs are great to serve as cocktail meatballs with a wonderful tangy sweet-spicy dipping sauce (I'll be sharing my favorite). They can be added to your favorite pasta or zucchini noodles ('zoodles'). Drop them in a delicious homemade chicken soup recipe or let them star in sandwiches (as in the case of these Slow Cooker Buffalo Chicken Meatball Mini Sandwiches) on a dinner roll, hot dog bun or regular bread. The sky is the limit!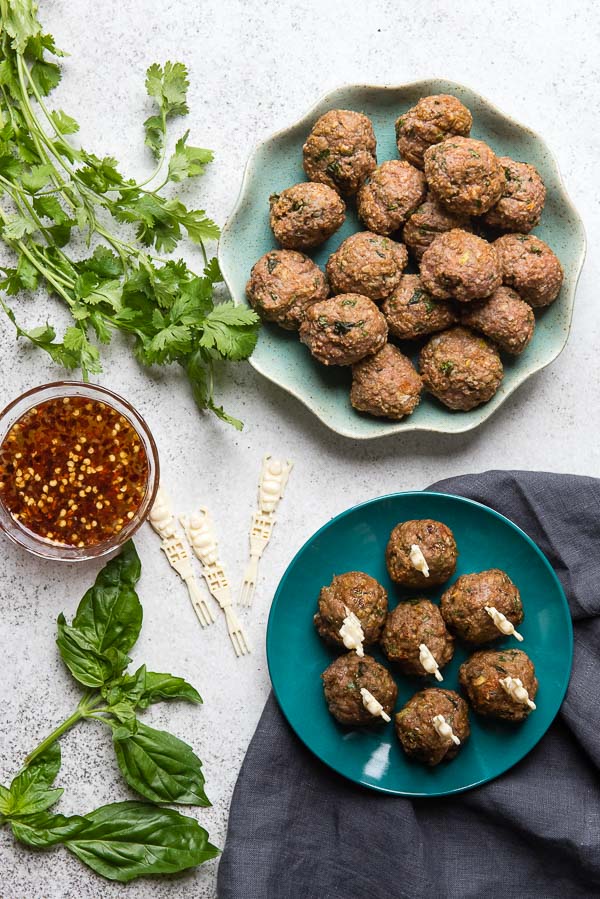 Meatballs always need a binding agent which is usually breadcrumbs. This can be tricky for those gluten-free but it's super easy to make homemade breadcrumbs with either gluten-free or gluten bread. For these meatballs I used one of my favorite gluten-free breads, Udi's Gluten Free White Sandwich Bread. It has a flavor that works wonderfully in all recipes.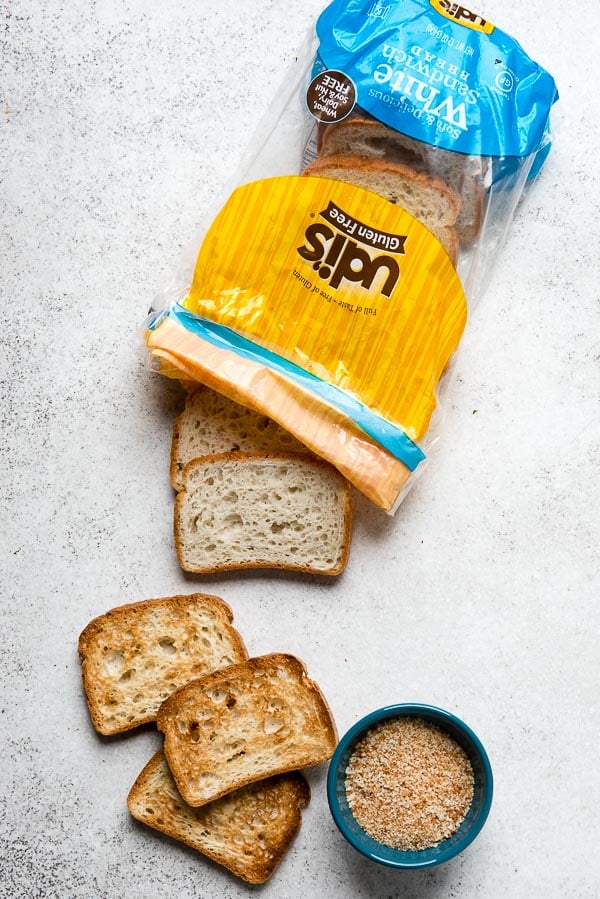 How To Make Homemade Breadcrumbs Fast!
There are multiple ways to make homemade bread crumbs. Stale bread can be used and processed through a mini chopper or food processor to the desired size breadcrumb. We generally gobble up all our Udi's Gluten Free bread (sometimes I save the heels in the freezer and then make crumbs from them later) so my usual method includes toasting fresh bread, processing it in to crumbs then flash broiling it to ensure it's fully toasted and dry. Here are the details of how to make homemade breadcrumbs. For these meatballs I processed the crumbs twice to ensure they were very fine as shown in the photo above.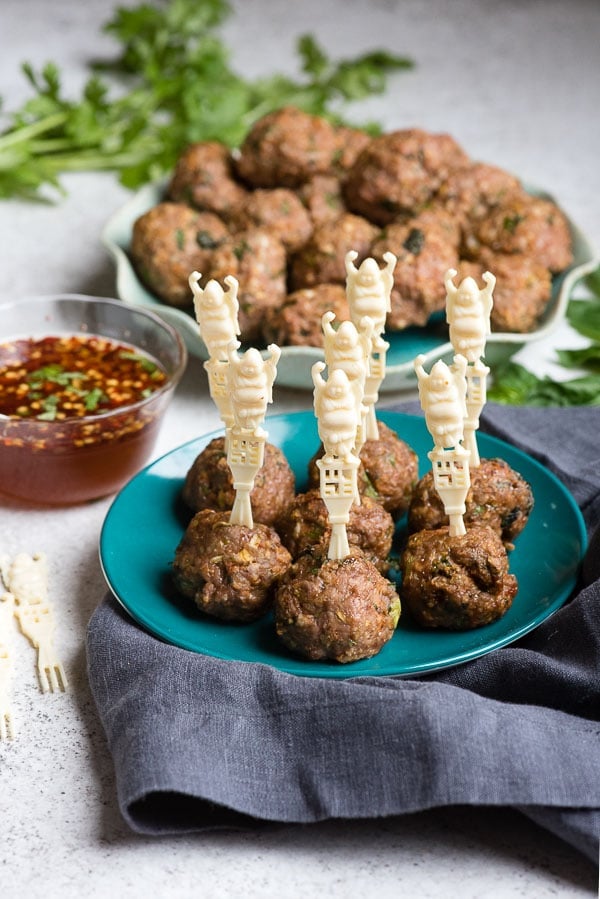 A Quick Recipe Prep Trick
As I was making this recipe it struck me that I'm a lazy food prepper. I have had a mini chopper for years (in fact I'm on my second one) and I use it for everything I can. If you aren't familiar with them they are like a mini food processor and are great for smaller tasks. Anything I need to chop or dice I put in the mini chopper versus doing it by hand; and again it's perfect for making these breadcrumbs. For a recipe like Thai Chicken Meatballs, with all ingredients being combined in the end, there is no reason to even clean it out between ingredients. It saves a huge amount of time!
These Thai Chicken Meatballs are light but full of flavor. Cilantro, basil, lemongrass, lime, Thai curry, and more. They are not spicy on their own making a slightly spicy dipping sauce a perfect partner when serving them as an appetizer.
More Recipes You'll Love!
How to Make Thai Chicken Meatballs: