Zucchini bread lovers take note! Gluten-Free Zucchini Chocolate Chip Bundt Cake with Orange Glaze takes everything you love about the bread and elevates it to a moist, dense cake with irresistible flavors. Can be made with all purpose gluten flour as well!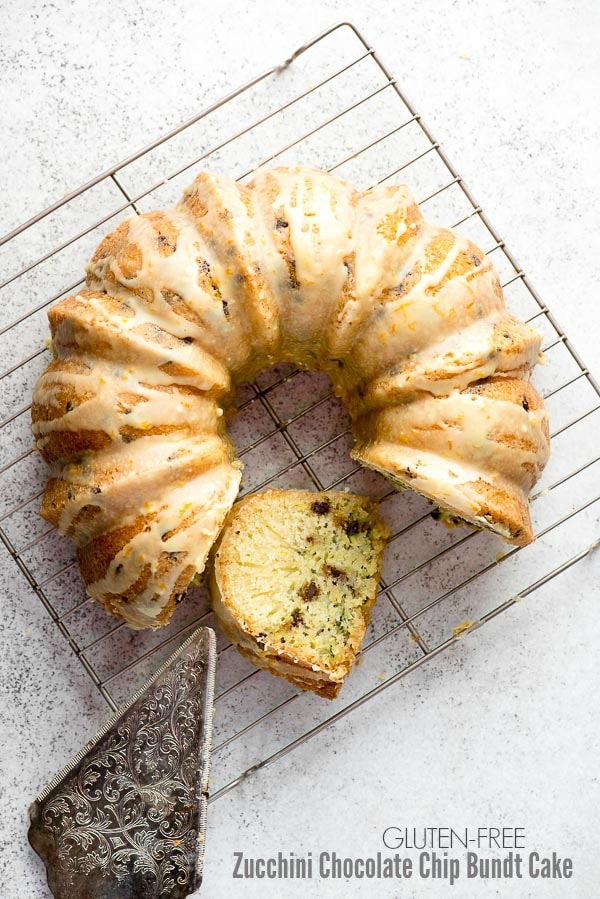 I was straightening up some things in my room last week and found a binder I'd started about 10 years ago. I'd tear things out of magazines, recipes, DIY projects, décor ideas, and stuff them into the binder as an idea log. Thumbing through it, now that I do almost everything virtually online, it seemed like a memory from a different era. A time when I HAD time to read magazines and store up their great ideas for a future date.
I've been in the mood to bake with the weather turning cool. When looking through the binder I ran across a Martha Stewart recipe for zucchini Bundt cake that caught my eye. I used to bake zucchini bread a lot but not so much since becoming gluten-free. The cake has lovely flavors of orange and spices that seemed like a great weekend baking project, and who doesn't love a Bundt cake, right? Transforming the recipe into a gluten-free zucchini chocolate chip Bundt cake turned out a winner my family loves.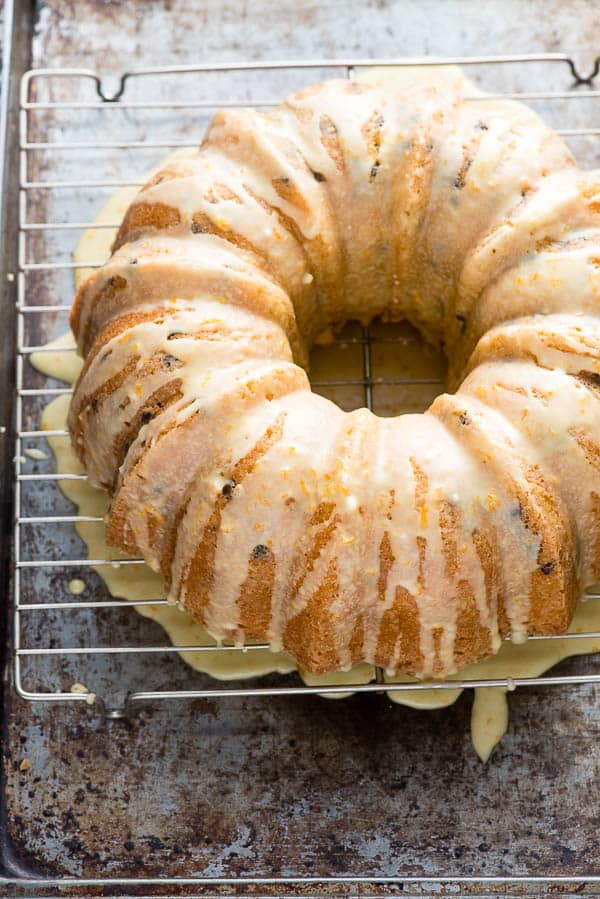 One trick when baking with zucchini is to absorb excess moisture before adding it to the batter. Shredding should be done on a large hole grater or using a large shredding plate with a food processor. Once shredded, wrap the zucchini in a clean kitchen towel or paper towels and twist to release the moisture.
I have a few Bundt pans but purchased classic Bundt pan from Nordicware three years ago that I love. It's a heavy gauge metal that is non-stick and bakes a Bundt cake perfectly every time. It can accomodate a Bundt recipe of any size (can hold up to 10 cups) so I feel it's the only pan I'll ever need. I've found the cake releases easily especially if the pan is prepared properly. Other Bundt cake recipes I've used the pan for include Pumpkin Spice Buttermilk Bundt Cake with Dark Salted Caramel Glaze and Persimmon Winter Bundt Cake with Hard Sauce Glaze.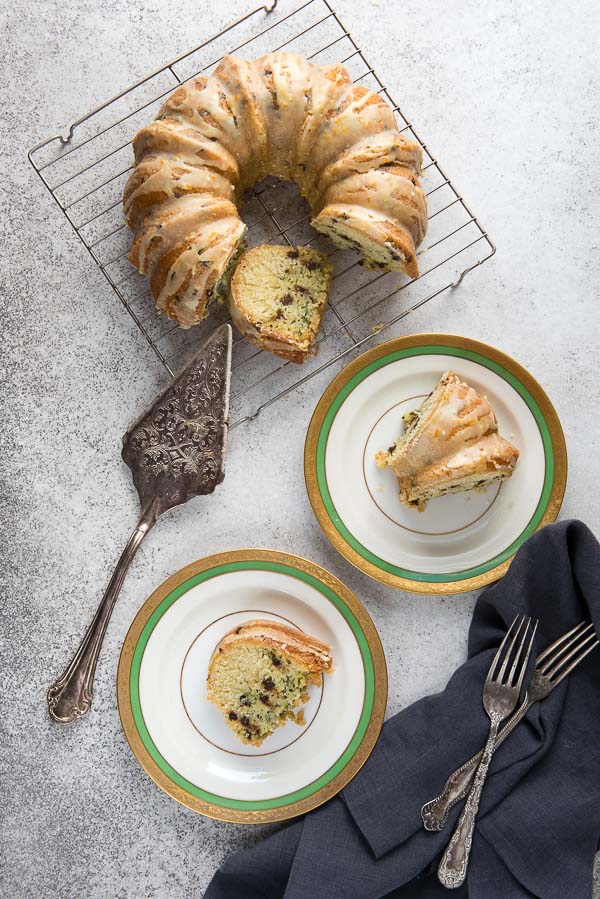 How to Prepare a Bundt Pan
I melt about a tablespoon of unsalted butter and brush it on all the inside surfaces of the Bundt pan. I then sprinkle it with flour (gluten-free flour in my case) and rotate the pan at a 45 degree angle, jostling it to encourage the flour the cover the butter. Once all the surfaces are covered, I turn the pan upside down over the sink and tap it on the sink divider to release any excess flour. It makes a perfect coating every time.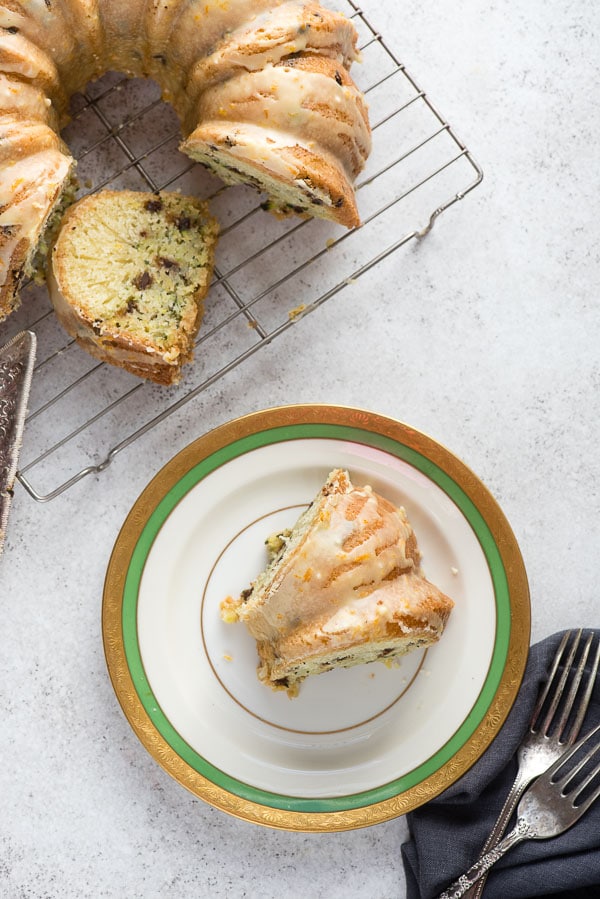 This cake gets high marks from my family. It's a dense, moist, flavorful cake that is perfectly sweet without being too much so. The simple orange glaze drizzled over the gluten-free zucchini chocolate chip Bundt cake makes the finishing touch. It's a simple recipe and something easy to whip up for a special treat!
How to Make Gluten-Free Zucchini Chocolate Chip Bundt Cake with Orange Glaze: