I have an exciting new find to share: fresh-frozen, sustainably raised fish with vibrant international sauces that can be cooked in the oven or on the grill in less than 30 minutes. No mess and it's perfect every time. Life-changer, my friends! Today's catch is Rainbow Trout with Salsa Verde Sauce! My family loves it.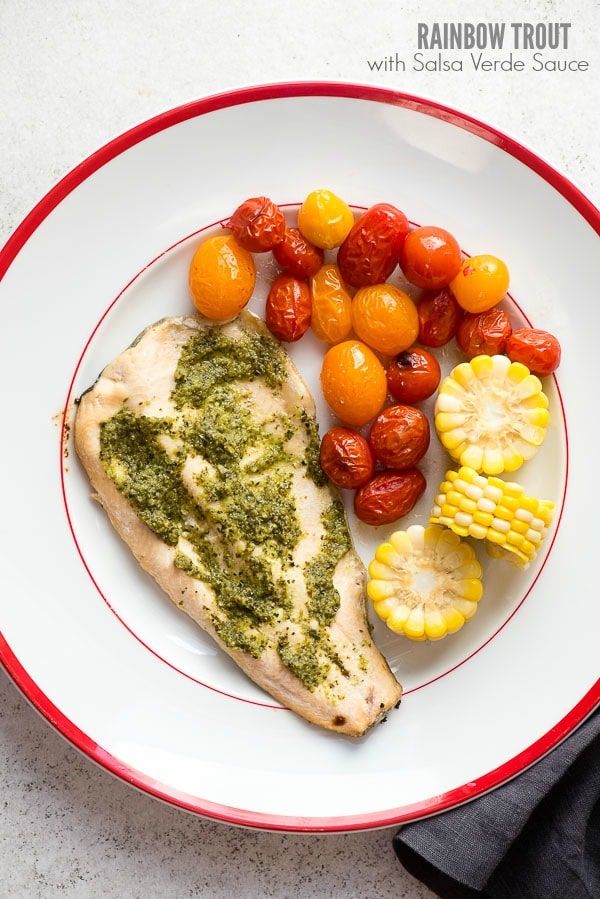 This post is sponsored by LoveTheWild. Compensation included product coupons for future use. All opinions are my own.
I don't know about you but more than ever before I'm on the hunt for easy, healthy dinner recipes. Maybe it's the aftermath of launching a kid to college and a summer jam packed with preparation, travel and knocking every possible fun event off our list, leaving me with no free time. I find it's easy to be casual about dinnertime during the summer, but not during the school year. I really must have a plan.
True confessions? I'm not a Type-A list maker with a meal plan. When I do it, I love myself for it but it's usually just not me. I fly by the seat of my pants more often than not. I have a collection of fast weeknight recipes that keep dinner interesting and me out of hours of cooking and cleaning up, but they can only be rotated so often before something new needs to get on the list.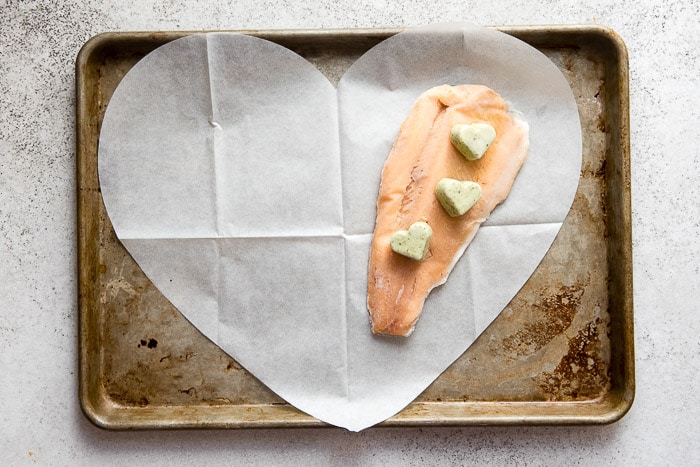 Interspersed with my made-from-scratch dinners are high quality prepared foods that I can cook easily and meet my standards for a delicious meal that my family will love. I was recently walking through the fish department at my local Whole Foods and noticed some eye-catching fresh-frozen fish from LoveTheWild.
Rainbow Trout with Salsa Verde sauce, Striped Bass with Roasted Red Pepper Almond Sauce and Barramundi with Mango Sriracha Chutney (note: Rainbow Trout with Salsa Verde is a Whole Foods exclusive LoveTheWild product; at all other locations Red Trout with Salsa Verde is available). The ingredients are wholesome, the fish is sustainably raised and they promise easy preparation with 'me time' leftover. I bought six on the spot.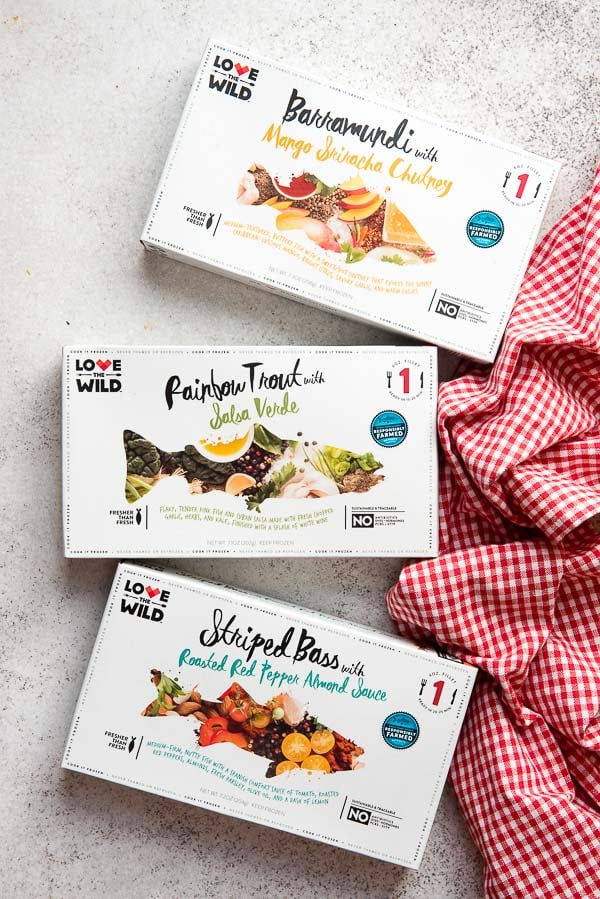 The idea of prepared, high quality fish already paired with vibrant international sauces, with no mess or fuss in the cooking felt like LoveTheWild made these meals for me. These are a perfect solution for those nights of staring blankly into the refrigerator wondering what to make for dinner. Or when you need some extra time outside of the kitchen. LoveTheWild suggests adding some vegetables on top of the fish and sauce 'hearts' inside the parchment paper; dinner is done using only one pan in 20-30 minutes (cooking time depends on which LoveTheWild fish product being used).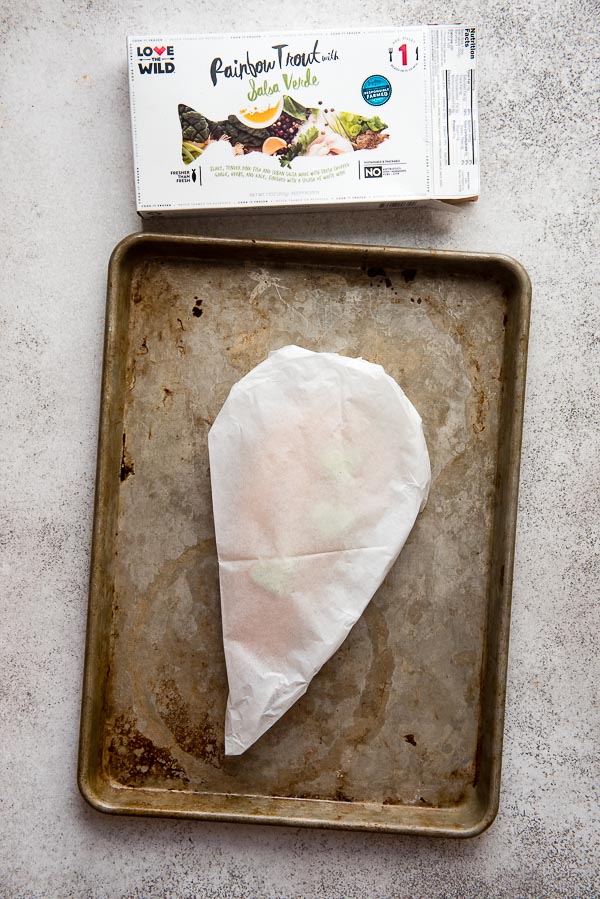 For my maiden voyage, I prepared the Rainbow Trout with Salsa Verde sauce. The LoveTheWild package contains the fish, sauce (frozen into three cute hearts) and parchment paper in which to cook it all. Unfold the parchment (also in the shape of a heart), place the fish on one half, the sauce hearts on top and simply fold the edges of the parchment over to seal it.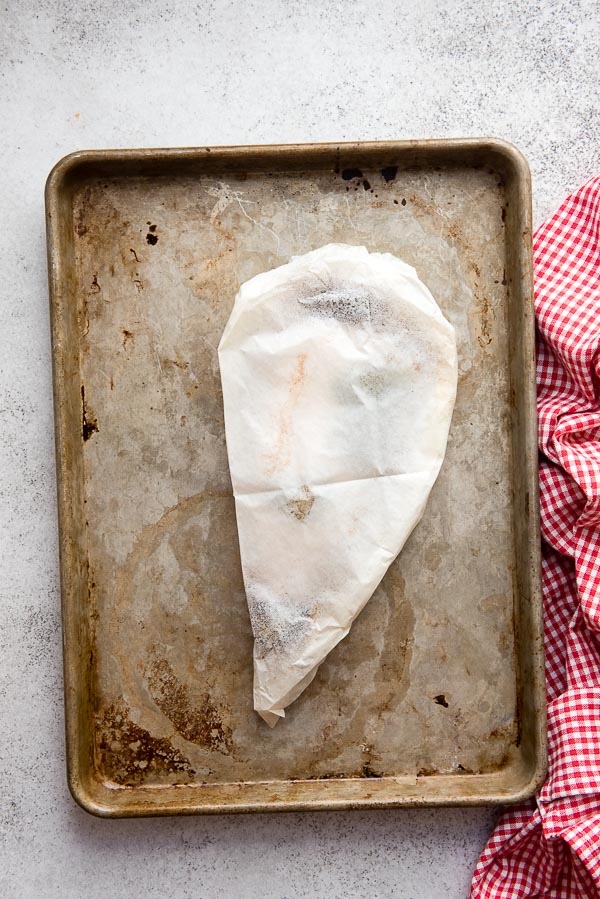 Cook as instructed and it comes out flakey and moist with the sauce really making it an exciting entrée. My husband, son and I all hovered with forks in hand gobbling it up before it even hit the dining table. For any of you worried you don't know how to cook fish, LoveTheWild will reliably deliver perfectly cooked fish every time.
I really love these meals (can you tell?!). It meets a personal goal of getting more (high quality) fish into our meals, and I feel great about their environmental commitment through sustainability practices (they even trace the fish back to the farm and pen where it was raised on the package!). The fish comes out of the oven looking and tasting like fish from a restaurant and can also be grilled if desired (instructions included on package). And it's so darn EASY to make. My new dilemma? What I'll do with all my free time!