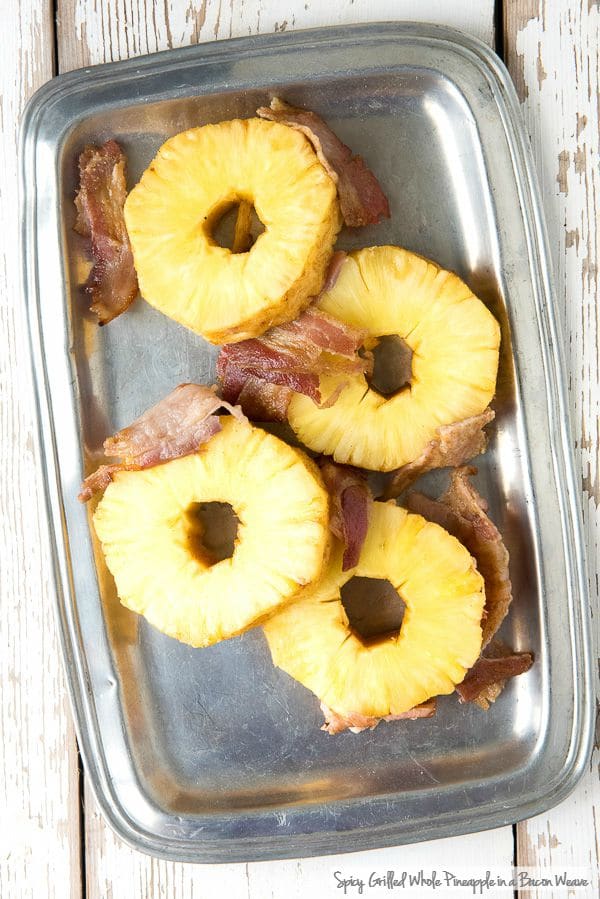 Historically I haven't collaborated on recipes however an opportunity presented itself that was just too good to pass up. I was recently sitting next to one of my very favorite 13 year olds at a day long swim meet. There are many hours between the swimmers' 2-minute-or-less races so lots of downtime. This sentiment I saw on a t-shirt there sums it up: "If I only had one more day in my life I'd spend it at a swim meet because they last forever". I find they become a bit like taking an international plane flight; after a few hours you could have been on the flight for 2 hours or 19, it all feels the same.
My friend Alex is a foodie. Not budding, just plain straight up. He's traveled internationally regularly and has parents with great taste who haven't babied his palate through marginalized kid fare at the dining table. In the middle of a fairly sophisticated dialog about how to prepare conch fritters from Alex's recent trip to the Exuma Cays, a piece of rogue pineapple came flying over my lap launched accidentally from my son (who has asked for credit for the genesis of this recipe, or at a minimum facilitating its inspiration).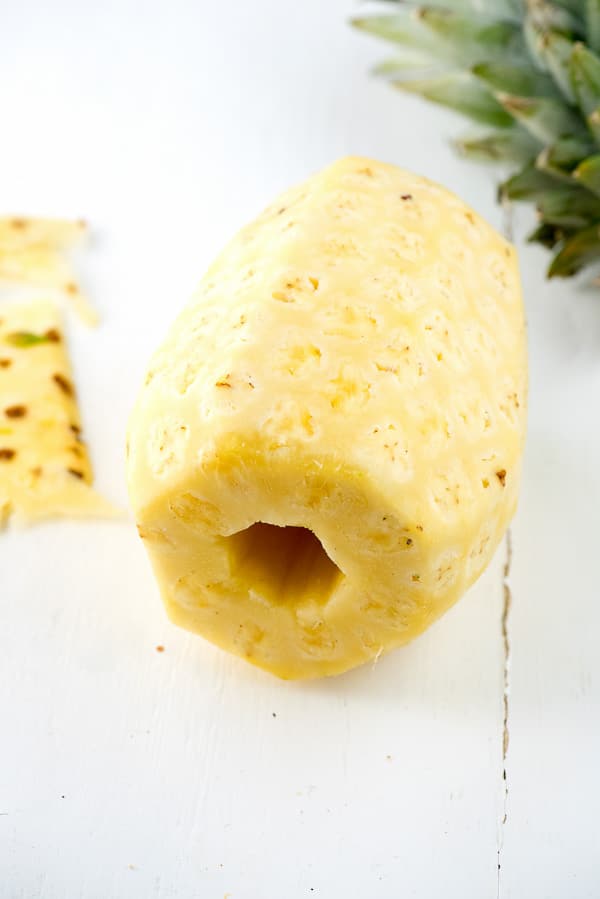 This happened on the day I'd just posted Grill-Smoked Green Chile Burgers with a Bacon Weave. Alex asked 'do you think pineapple would be good wrapped in bacon?', to which I replied 'yes, I think anything wrapped in bacon would be good'. He, a self-confessed lover of The Next Food Network Star, went on to remark about the flavor combination of the pineapple and bacon, their contrasting attributes that made them such an obvious choice to grill.
At this point, on the verge of a complete chlorine-facilitated delirium after getting up at 4:08 a.m. and having sat on metal bleachers for 5 hours, my mind began to drift into this idea. Alex stated proactively that he wanted public credit. Done. We discussed the method which I felt would be best done by peeling and coring the pineapple and wrapping it in a bacon weave, grilling it over indirect heat.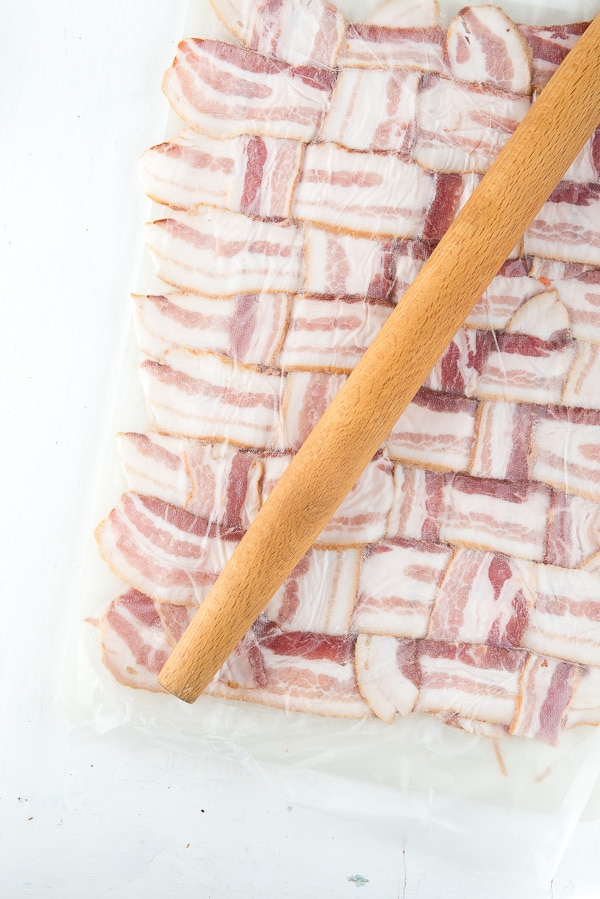 After a few quiet minutes of pondering Alex piped up that it would need a little bit of heat. I agreed. I asked what he thought would be best and he felt cayenne pepper, just a bit. A few more contemplative minutes passed and he added 'on top of the pineapple before the bacon'. Ok then. Who am I to use age as a metric for culinary sensibility? I thought his ideas were spot on.
I came home exited to get grilling. Before finalizing my approach I posed a method question in a Steven Raichlen Primal Grill Facebook group I'm in. It's full of creative, knowledgeable grillers who I'm convinced are the nicest people on the internet. I told them about my budding chef friend and my thoughts, and asked about how they'd approach the grilling. Immediately a few responded telling me to Google 'Swineapple'. I did and discovered a fanciful dish made up of a pineapple peeled and hollowed out, stuffed with spareribs and wrapped in bacon. So imaginative, right?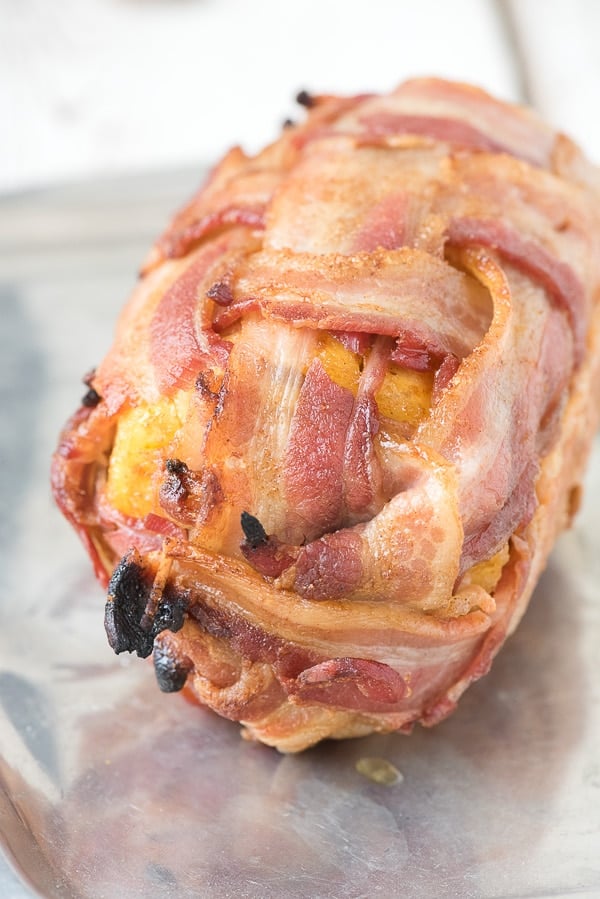 I decided to stick with the original seed idea though added a brown sugar rub along with the cayenne pepper. The bacon weave imparts the smoky, bacon flavor we love which, as Alex envisioned, contrasts perfectly with the sweetness of the cooked pineapple and the heat from the cayenne.
Using a bacon weave works for the grilling however it does not cling to the fruit as it would to meat. After the grilling, cutting thick slices and serving them with part of the bacon works best, and frankly gives the pineapple an opportunity to shine.
Everthing you need to know about a Bacon Weave (including step-by-step photos)!
The pineapple is still firm and may be serves as a side dish, chopped up on ice cream, thrown in pieces into a salad, a smoothie or anywhere you'd like to change up traditional pineapple flavors.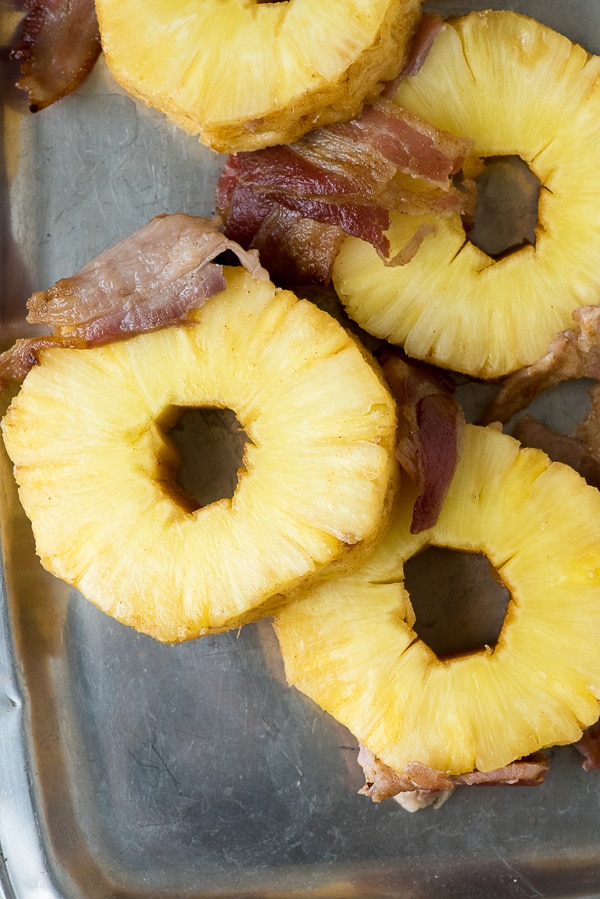 Recipe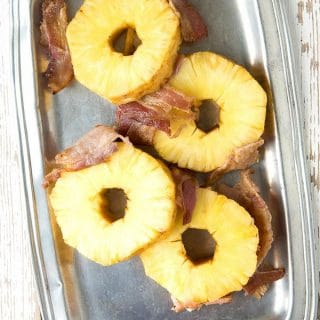 Spicy Grilled Whole Pineapple in a Bacon Weave
This grilled whole pineapple offers a perfect melding of spicy heat, sweet fruit and salty, smoky bacon for a unique side dish or addition to salads or desserts. Making a bacon weave is actually fairly simple and toothpicks may be used to tack it into place before grilling. Since the pineapple is not over a flame, the toothpicks do not need to be soaked beforehand.
Print
Save Recipe
Recipe Saved!
Pin
Rate
Servings:
6
-8 slices depending on the size of the pineapple
Ingredients
Small-medium Pineapple

, ripe yet still firm

12

slices

of thick Center Cut Bacon

(with a few extra slices as back up)

3

tablespoons

Light Brown Sugar

2

teaspoons

Cayenne Pepper

Plastic wrap or waxed paper

Heavy Foil to make a drip tray

Wooden toothpicks
Instructions
Prepare a gas or charcoal grill for INDIRECT grilling. Make a drip pan from a piece of heavy foil and place under the grate on the side which will have the pineapple. Heat the other side to 350 degrees.

Make a straight cut at the top and bottom of the pineapple removing the leaves and very bottom. Slice off the outer skin and core the pineapple (refer to photo above). Set aside.

On top of a sheet of plastic wrap or waxed paper, create a bacon weave using 7 strips of bacon in one direction woven with 5 slices in the other. Place the 7 strips side by side horizontally. Fold every other strip back in half and place 1 strip across, vertically; fold back the folded strips over the vertical bacon. Repeat this pattern, alternating the strips folded back on both sides of the first strip of vertical bacon (for a photo tutorial. See the NOTES section for a tutorial.

Once the mat of bacon is woven, place a second sheet of plastic wrap on top of the weave. Using a rolling pin roll over the weave to flatten bacon into a tight weave. Note: it should not be thin which can tear but meshed together.

In a small mixing bowl combine the sugar and cayenne pepper and mix together.

Remove the top layer of plastic wrap from the bacon weave. Holding the pineapple above the bacon run the sugar/cayenne mixture over the outside and inside of the pineapple (any excess can fall on the bacon).

Position the pineapple on its side vertically on the mat of bacon (the longer side of the bacon mat will wrap around the pineapple). Using the plastic wrap/wax paper, wrap the right side of the bacon mat up and over the pineapple, then roll the pineapple to the left to cover. Weave the bacon together on the ends and secure with wooden toothpicks (if the strands are too long they can be trimmed slightly; due to pineapple size variability this may be necessary but do not cut them too short as they will shrink during grilling). Toothpicks may be used to secure the bacon mat on the vertical ends too.

Clean and oil the heated grate where the pineapple will grill. Place the prepared pineapple on the grill and close the lid. Allow the pineapple to grill until the bacon is cooked about 30-40 minutes. Remove and place on a few paper towels to drain further. Dab any excess rendered fat from the bacon and allow it to rest for 10 minutes before cooling. Remove any toothpicks inserted to hold the bacon weave once it has rested.

Slice the very ends of the bacon off and set aside (this can be used in serving or with another dish). Slice 1-inch thick slices and serve with some of the bacon weave.
Nutrition
Calories:
208
kcal
|
Carbohydrates:
6
g
|
Protein:
5
g
|
Fat:
17
g
|
Saturated Fat:
5
g
|
Cholesterol:
29
mg
|
Sodium:
293
mg
|
Potassium:
108
mg
|
Fiber:
0
g
|
Sugar:
5
g
|
Vitamin A:
295
IU
|
Vitamin C:
0.5
mg
|
Calcium:
7
mg
|
Iron:
0.3
mg