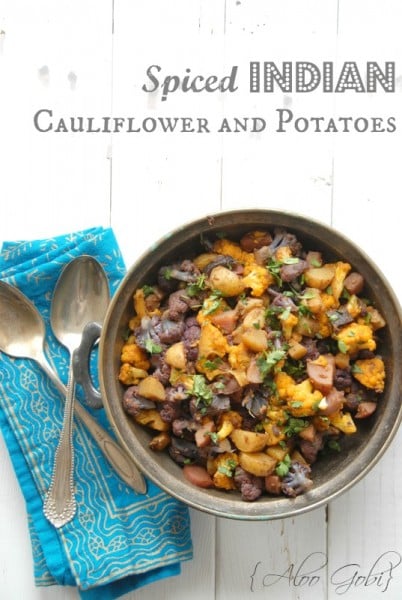 I will admit I cannot resist a novel fruit or vegetable. I love the abundance of color at this time of year and sampling traditional produce in eye-catching colors. I believe the vibrancy of their hue perks up interest in eating vegetables which might otherwise be dismissed.
There are many vegetables I prefer to eat raw, not loving their flavor change when they are cooked. Invariably however paired with some sultry spice and I'm smitten. I had a bit of a hiatus in dining out for international cuisine after discovering I was gluten intolerant. After traveling and living around the world, eating everything I chose, the culinary brakes went on as I found my way through the maze of gluten and eating gluten free.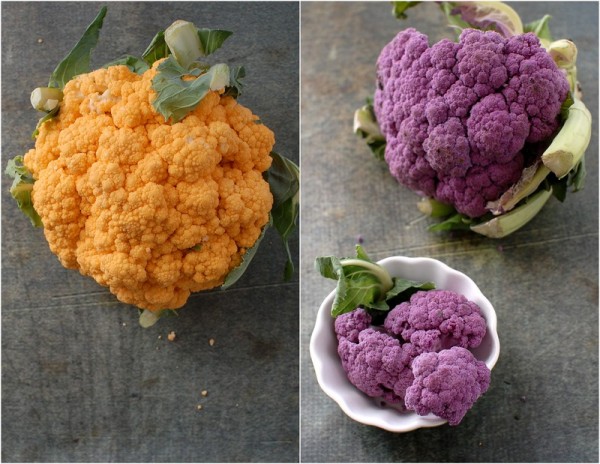 I stopped going out to restaurants completely until I got my gluten-free sea legs. Slowly I wove my favorite international cuisine back into the dining out regime: Mexican, Japanese, Thai and thanks to key restaurants with dedicated 'GF' menus, Chinese food. Ironically one of the most accommodating and personal favorites left behind until a bit over a year ago was Indian food. I think somehow in the period of regrouping I forgot to check its gluten proclivities but it truly is one of the easiest cuisines to work with and I have found most restaurant owners are keenly aware of gluten in their food.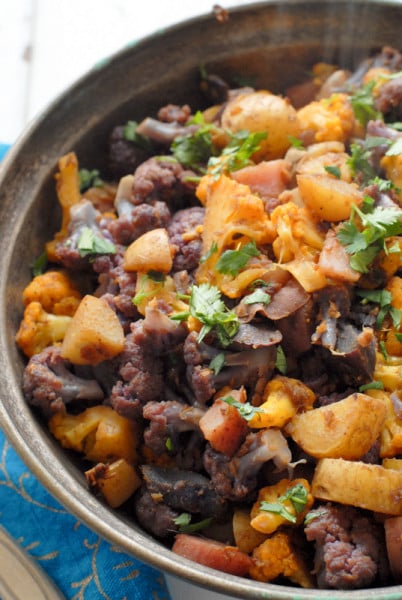 Inspired by this beautiful purple and orange cauliflower I wanted to share one of my favorite Indian dishes, Aloo Gobi, or Spiced Cauliflower and Potatoes. For my version I included a gourmet trio of Colorado colored fingerling potatoes, again to enhance the visual aspect of the dish. It is a simple recipe and very easy to make; healthy too. If you have not prepared curry-type dishes allowing the dry spices to build flavor in the heat of the pan before adding the key ingredients you are certainly in for a treat! The aromas fill the kitchen in a most full and pungent way; I find it completely transporting with visions of exotic locales. This recipe, as with most ethnic dishes are always made slightly differently from region to region, and family to family. I hope you'll enjoy my seasonal spin!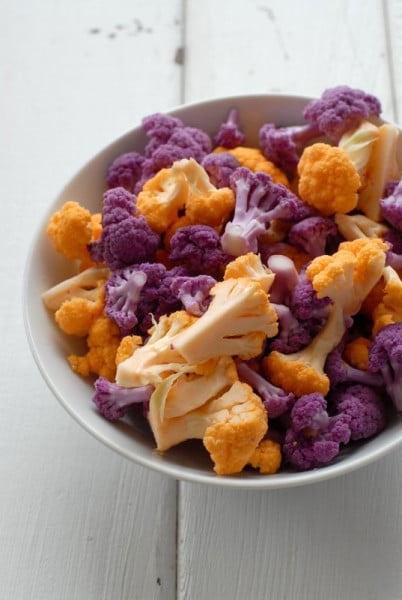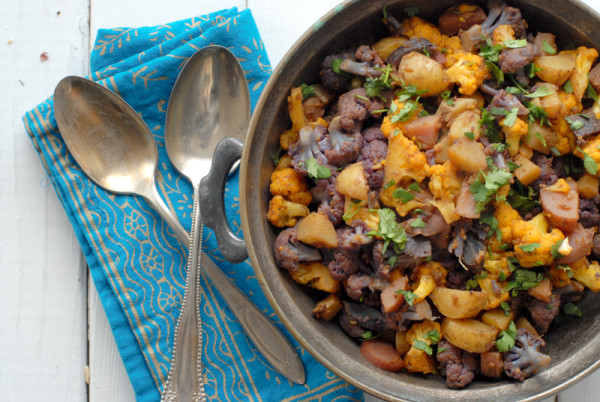 More Recipes You'll Love!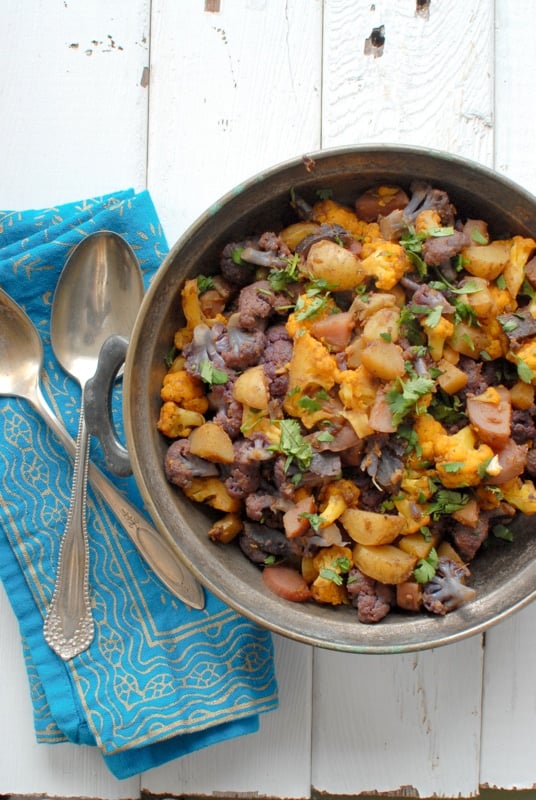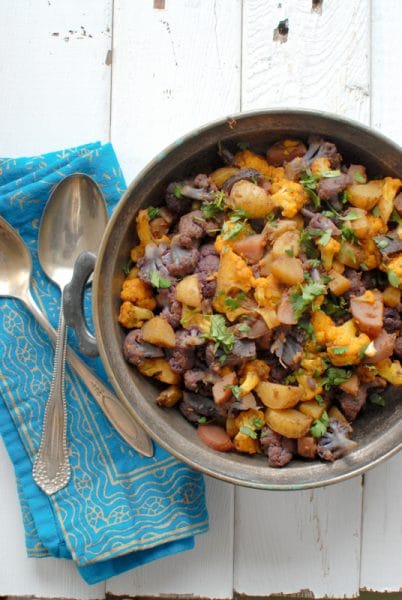 Are you gluten-free and have a favorite ethnic food you have found is easy to eat safely? I'd love to hear about your experiences!