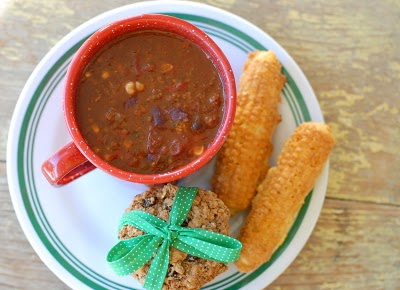 I always look forward to the first winter outing of the year, meeting Mother Nature on her terms.  Over the holidays things were teeter-tottering between not enough snow and frostbite temperatures thanks to the wind chill factor.  Things lined up this weekend for a snowshoe outing in Rocky Mountain National Park and I could not wait.
Conditions looked suspect on the drive through the park, winding up mountains bare of snow.

 

We'd had a big snow dump earlier in the week but temps had climbed into the 50's in Boulder leaving it feeling balmy after days of single digits.

 

The sudden spike in temperature had begun a fast melt resembling spring.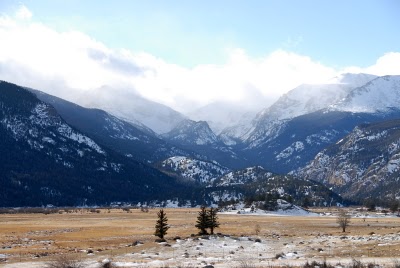 As we neared Bear Lake, the advised 'chance' of snowshoe terrain, all looked promising.

 

The skies were hazy with a new snowstorm, wind whipped anything pliable and snow on the ground was abundant.

 

Bare hands were quickly stiffened when exposed to the air, no matter the quick work we made of donning outwear to protect ourselves from the elements.

 

This might sound miserable to some but the sting of the cold winter air on my cheeks always warms my spirit.

 

There is nothing to make you feel more alive than the aggressive circulation introduced by vigorous winter exercise.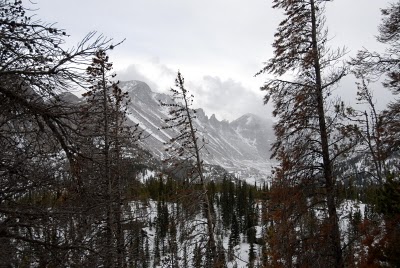 One of those 'so glad I'm not up there' views
There is also no truer hunger than one resulting from a glorious trek through the snowy mountains.  Having anticipated this, I prepared a lunch of Buffalo and Black Bean Chili (with a swift kick of heat to match the chili's temperature and combat the bone-deep chill from the outing), homemade cornbread spears and the BEST (seriously) Oatmeal Cookies laced with dense nutrition and flavor.
Buffalo and Black Bean Chili
Adapted from Colorado Colore cookbook
If you have not had buffalo or bison meat, you must try it.

 

It is leaner than beef but can be substituted in most recipes calling for beef.

 

It is very flavorful without being 'gamey' tasting.

 

No longer a novel meat, you can find it in most areas and it can be found in stores featuring varied high quality meats, or in Colorado from farms.
·

        
1 tablespoon olive oil
·

        
1 pound ground buffalo meat (or lean ground beef)
·

        
1 (15 ounce) can whole kernel corn*
·

        
1 (15 ounce) can diced tomatoes*
·

        
1 (15 ounce) can red beans, drained, rinsed
·

        
1 (15 ounce) can black beans, drained, rinsed
·

        
1 red onion, chopped
·

        
1 red bell pepper, chopped
·

        
1 yellow bell pepper, chopped
·

        
1 green bell pepper, chopped
·

        
2 tablespoons chili powder*
·

        
1 tablespoon salt, or to taste*
·

        
1 tablespoon cumin
·

        
1 tablespoon red pepper flakes
·

        
¼ teaspoon black pepper
·

        
2 garlic cloves, minced
·

        
1 (11 ounce) can tomato juice
·

        
2- 3 teaspoons Epazote (an herb used in Mexican cooking which difuses the digestive effect of beans!)
·

        
Sour cream (topping)
·

        
Chopped fresh cilantro (topping)
1.

 

I used organic corn I'd frozen in season and organic tomatoes I'd canned for the canned equivalent.
2.

 

I was dubious about the level of spice this recipe called for.

 

I cut the chili powder in half feeling I could add more as the cooking progressed and used the suggested amount of red pepper flakes and cumin.

 

I did not need to add more chili powder and still found the chili to have a kick.
3.

 

This seemed a lot of salt to me.

 

I used half the called for amount thinking I could add more in the end and did not feel it needed more.

 

I always feel 'less is more' with salt and you can always add some later.
1.

 

Heat the olive oil in a large pot over medium high heat and add the buffalo meat to brown.

 

Brown until it crumbles and drain if having substituted beef (the buffalo will render almost no fat).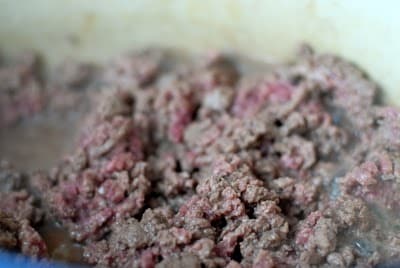 No pink should remain when the browning process is complete
2.

 

Stir in corn (undrained), tomatoes (undrained), red beans, black beans, onion, all bell peppers, chili powder, salt, cumin, red pepper flakes, black pepper, garlic and tomato juice.

 

Stir to mix well.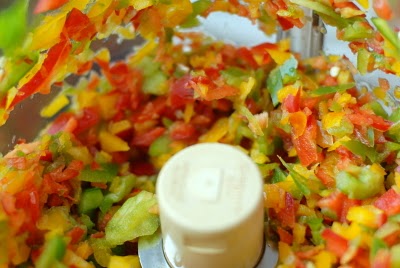 I did all my chopping in the food processor
3.

 

Simmer uncovered for 45 minutes, stirring to prevent sticking.

 

Top with sour cream and cilantro if desired and serve.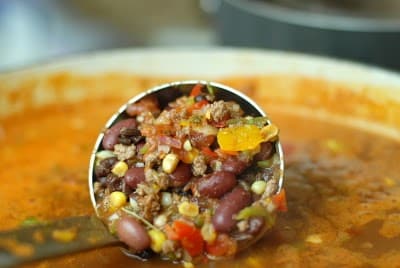 I'm a firm believer chili is better the longer it cooks and better the next day.

 

Feel free to simmer yours longer if you have the time and enjoy it in the next days after preparing for a richer flavor.

 

I made mine the day before knowing I'd not have the time and found it to be a perfect cold weather meal especially after an exhilarating outing!
I've made a number of cornbread recipes but just tried one last week I found on the Gluten Free Girl and the Chef website I loved.

  

My only substitution was for one of the starches due to what I had on hand and I chose to cook mine in a cast iron cornbread pan.

 

It is light and perfectly balanced.

 

Click here to find the recipe.
I came upon this recipe care of a relative more years ago than I'd care to admit.

 

It really IS the best oatmeal cookie recipe I've ever had (and is the only one I use) and recipients of it have concurred.

 

There is a secret step that ensures its perfection but you'll have to visit tomorrow to learn more!