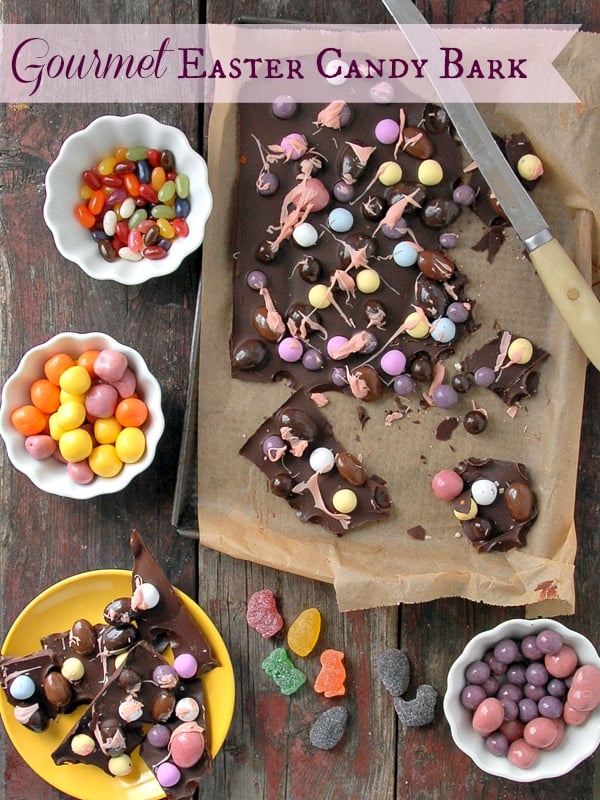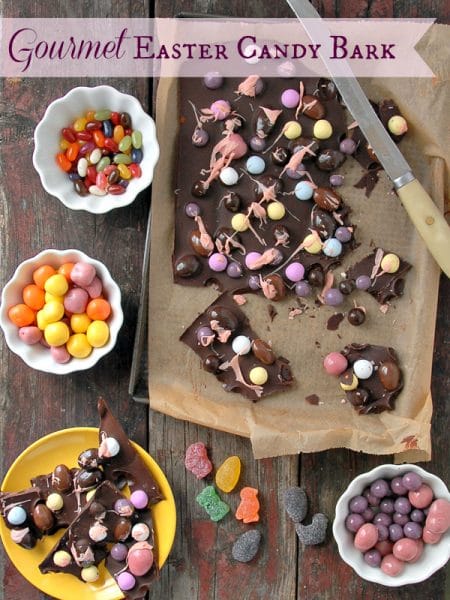 Easter to most is the gateway to spring, the rebirth of the seasonal cycles starting anew. I see it in a bit different light. It's the final stop on a candy-laden trip that begins at Halloween, makes a long stop over Christmas with a layover at Valentine's Day, pulling into the final station at Easter. I say let's go out big!
Between filling Easter baskets and stuffing plastic eggs for hiding, I shudder to imagine the poundage of candy consumed thanks to the wiles of the infamous bunny. I shared a story in a prior post about a hard boiled egg going missing only to be found by its foul aroma in a jacket pocket in July. We stick to non-perishable eggs for hiding and have interspersed non-perishable goods as well in attempts to control the mountain of sweets the holiday tends to produce.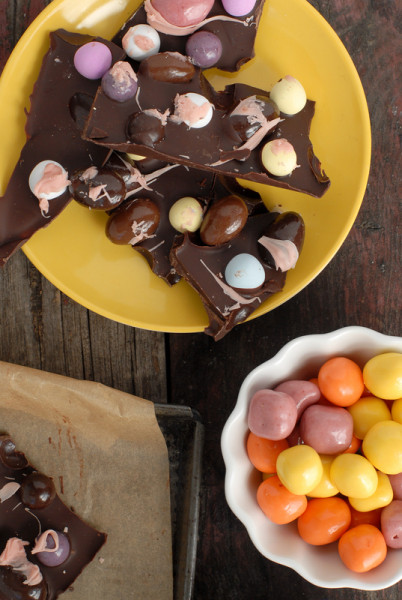 I'm one who believes in personal choice for food and I'm not going to preach as though I've never eaten a Snickers bar in my life. I have however over the past few years upgraded the chocolate going into our family Easter baskets, not loving many of the ingredients or the feeling after eating 3-4 tiny eggs that pop up in drugstores at this time of year produced by companies never heard of before or after.
I am fortunate to have access to some cool stores that bring in unique holiday treats. One of these was my beloved blue chocolate and caramel eggs I featured recently that caused me to plot for a year to feature them in a creation.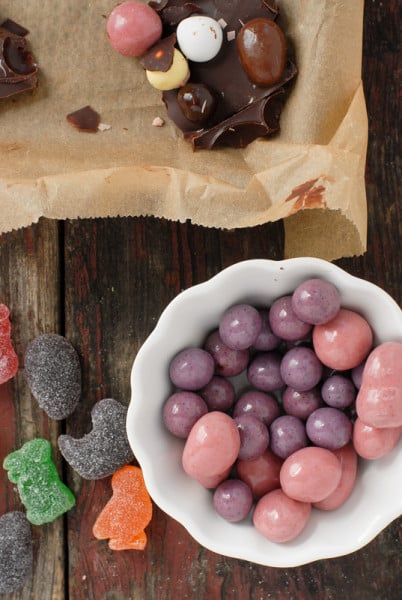 Instead of another month of a post-holiday Ziploc bag of candy sitting around I decided to make a Gourmet Easter Candy Bark. Loving 'repurposing' in all forms, I felt a simple recipe of chocolate bark adorned with favorite Easter candy would be the perfect holiday send off. The bark is fun, festive, simple to make and can be easily shared or packed away, well-wrapped in the freezer, for a little nibble during the sugar holiday off-season. I had picked up a few fun spring confections myself and was delighted to come home to begin my recipe.